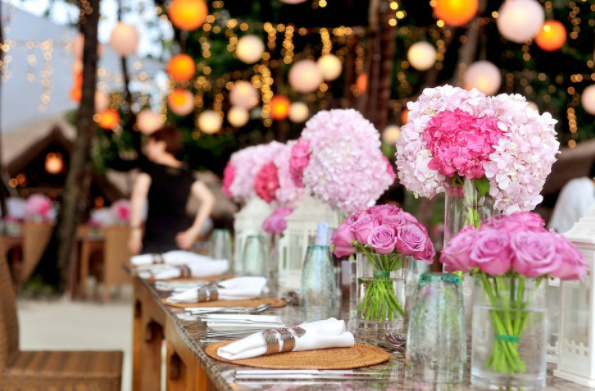 Image credit: Pexels
Let's face it, weddings are awesome. They are a time for a couple to celebrate their love for each other, as well as an opportunity for family and friends to get together and have a good time. After all, if weddings weren't enjoyable occasions why would we bother to go through all the trouble in planning one in the first place?
Yet wedding planning is not easy and anyone who says it is clearly has no experience in the subject matter at all. The reality is that it can take a lot of hard work and it can involve a lot of stress. But take a deep breath. Count to three. You're going to get through this. The wedding is going to be great.
This article is for you. Read through these essential wedding tips, just in case you're missing something.
Cute Wedding Favors
All too often are wedding favors forgotten about and thus arranged last-minute. It is easy to underestimate how beautiful and adorable wedding favors can make a difference to a wedding, yet they bring so much joy to the table and can be a fun talking point for guests. Consider purchasing cute and personalized wedding favors such as mini cookie jars which both the kids and the adults will love. You can also get wedding favor lip balm, a practical wedding favor that is unusual and will be remembered.
Assign a 'Point of Contact'
A point of contact is someone who is guaranteed to actually answer their phone and check their text messages. If something goes wrong, for example if the photographer is running late or a guest's car has broken down, the point of contact is the person who will take charge and will find a solution. Sometimes the best man or the bridesmaid will be chosen for reasons other than their ability to organize and communicate, for example they may provide the couple emotional support or have other duties to fulfill. The chosen point of contact should be someone who can manage situations with care, organization and discretion
Wedding Confetti and Wedding Petals
Be honest, have you remembered thinking about what kind of confetti or petals you'd like your guests to throw at the aisle? No? Big mistake. The wedding confetti or wedding petals will add a bold colour to your wedding photos, so it is important that you are aware of the impact of your choice. Some wedding petals can offer a little aroma which is a pleasant addition to a wedding. You could also light a candle with the aroma in years to come to help remember the big day. Check out the blog for inspiration on bold wedding confetti ideas at venues.
Practice Your Wedding Speech
Wedding speeches are an integral part of a wedding, so it is important to have the script mastered and well-rehearsed. You don't want to make a slip up on what otherwise would have been a perfect day. Set time aside to practice your wedding speech, and practice saying it out loud in front of other people. Some of your friends may be able to give you some good suggestions, while others may be able to tell you honestly if any jokes you decide to add don't quite work
Don't Skimp on the Shrimp
Beautiful and tasty canopies keep guests busy and happy. High quality wedding catering services will over great flavorsome treats that will ease the feelings of hunger yet won't provide any uneasy bloating that will spoil the wedding ceremony itself and the meal set for later. Canopies are often exciting, colorful and impressive. Don't feel guilty about indulging in a fun canopy menu.
Share Your Wedding Plan
Finally, for extra peace of mind, why not share your wedding plan with your close friends and family members? If you are missing something essential, they'll let you know. After all, two minds are better than one. Three minds are better than two… You get the idea.
By Hollie Jones
Hollie is a freelance writer and co-writer for the Hollie and the Ivy blog. She loves writing about her travels and has a passion for healthy living, arts & crafts and of course weddings! Hollie enjoys sharing her tips and suggestions to like minded individuals.