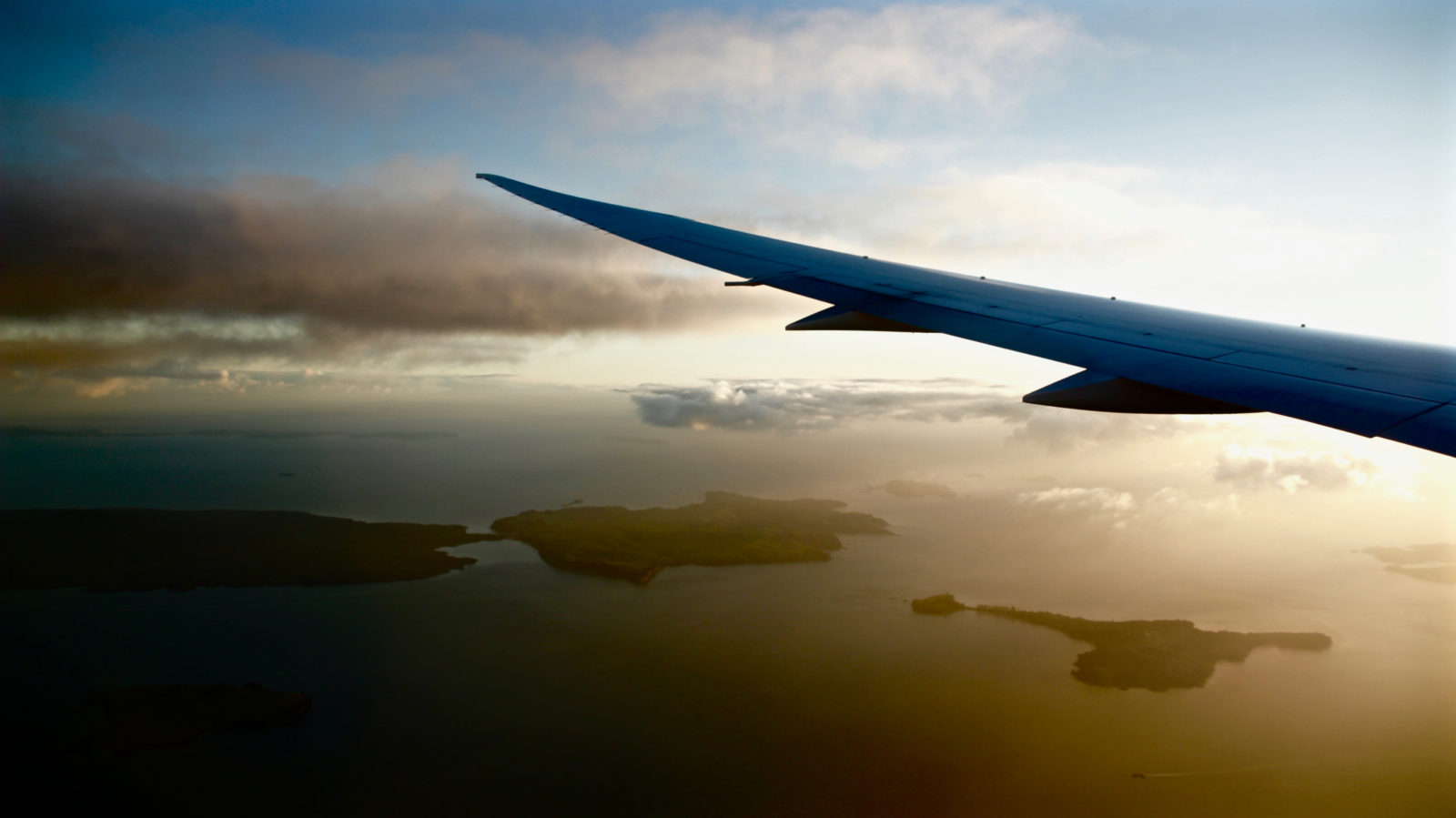 Photo: Unsplash.com
Studies show that travelers typically get the best deals when booking flights 54 days prior to departure. But what if you're not organized enough to make plans nearly two months in advance? When you're hit with a sudden case of wanderlust or you unexpectedly find yourself with time on your hands, it'll take some last minute scrambling to get your travel plans off the ground. So should you simply accept paying through the nose for your spontaneous vacation? Of course not! These travel hacks can help you score a great deal on your last-minute travel plans.
Sign Up For App Alerts on Your Smartphone
There are some fantastic smartphone apps promising sensational deals on flights, accommodations, rental cars, and other travel essentials. But with your travel planning in full swing, you probably don't have time to monitor them. That's not a problem. Skyscanner, Kayak, and several airlines and hotel chains let you set up alerts via their apps so that whenever prices drop or relevant deals arise, you'll be the first to know.
Book Last-Minute Hotel Rooms Through Apps
Image via iTunes
Empty rooms don't make money, so hotels will do almost anything to fill them. That's why you can often find great accommodation deals at the eleventh hour. Load apps specializing in last-minute hotel deals onto your smartphone to score some amazing discounts.
HotelTonight is one of the best of these apps. You can book hotel rooms through it as early as a week before your arrival date, but you'll find the best deals after 3 p.m. on the check-in day. Roomer, which sells the prepaid hotel rooms of guests that cancelled their travel plans, is another excellent option.
Given the nature of these specialized apps, you might need to use them while you're traveling to your destination. That's no problem if you have the latest smartphone connected to a leading provider with excellent 4G LTE coverage, such as the iPhone 7 from T-Mobile.
Make Use of Accumulated Miles
When airfare prices climb, you might assume that the number of frequent flyer points you need for those seats will also jump. This isn't necessarily true, according to Jared Blank of Dealnews.
"American Airlines, for example, offers last-seat availability on many domestic flights at 20,000 miles each way, even during the holiday season," he told Katrina Brown Hunt of LearnVest. "This can be a great way to get value for miles you've accumulated."
If you don't have quite enough points, you could redeem them for a single leg of your trip or head to the website Pex+, where you can swap points with other users. 
Start Bidding
The millions of Americans who love eBay are used to bidding for great deals on everything from apparel to appliances. So why not bid on vacation arrangements?
You'll find flights, tickets to shows, vacation packages, and much more on Skyauction.com. All terms, including available dates, restrictions, and additional charges are clearly spelled out so you know exactly what you're buying. Many of the items are available for immediate departure, so you're never too late to use this site.
If you don't mind a little mystery, try Priceline. This website lets you blind-bid on flights, hotels, and rental cars. The site lists key information, like the location and star rating, but the airline, hotel, or rental car company is only revealed once your bid is accepted. It usually takes less than five minutes to get a response, so you can organize your travel plans quickly.
Consider a Package Deal
Typically you pay a little extra for the convenience of a package vacation. However, as your intended travel date looms, buying a package with flights, accommodations, and in some cases car rental can often be cheaper than buying these vacation services separately.
"Hotels typically have a higher margin, so they have more wiggle room to discount," explained Rick Seaney of FareCompare. "And since these bundle deals are typically not transparent, the hotels aren't breaking their low-fare guarantee rules."
Look to big online travel agencies like Hipmunk, Travelocity, and Expedia for the best package deals.
You might have left your travel plans till the last minute, but don't stress. You can still find plenty of affordable deals on all your travel arrangements now that you know where to look.