At this stage in the game, I would say just about everyone owns some form of smart phone, tablet, e-reader, or laptop.  In our house, we have an iPhone, a Kindle Fire, and an Android.  In the search for unique gadget covers, I have put together 6 of the cutest tech covers ever (or at least this week!).
Take a look, there should be a little something for all of your iPhones, iPads, and more!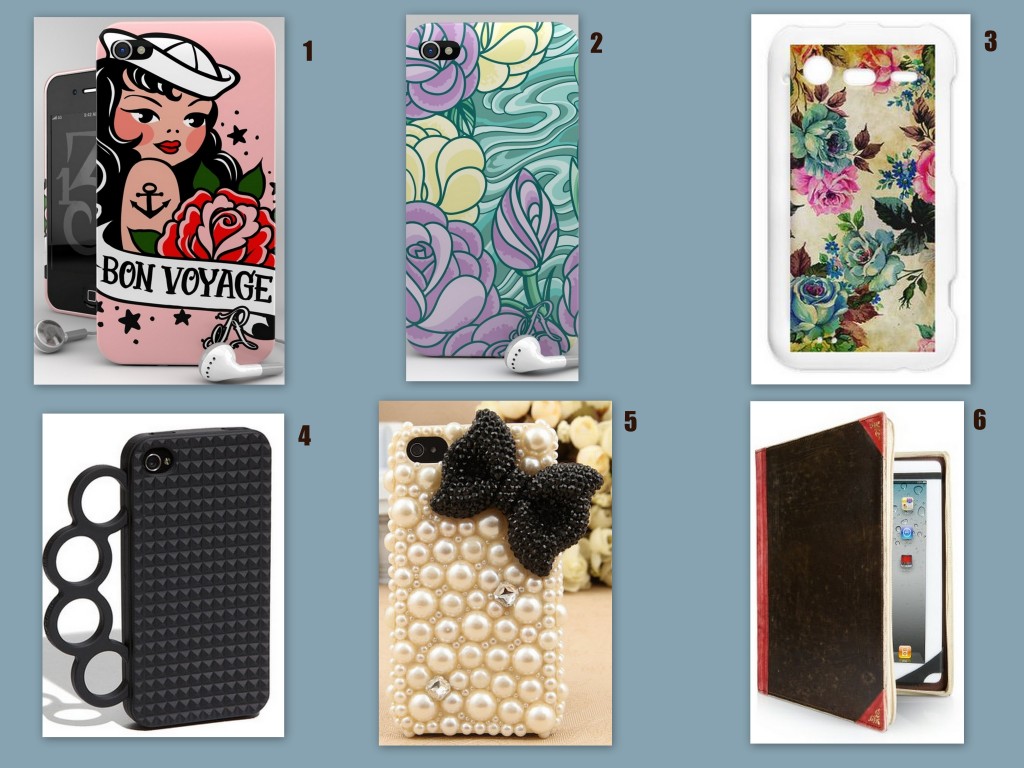 1. and 2.  iPhone Cases available soon from Ruthless Collective
3.  Floral Antique Android Case, CafePress.com
4.  Rebecca Minkoff Knuckles iPhone Case, Nordstrom.com
5.  Custom Studded Pearl Black Bow iPhone Case, Etsy.com
6.  BookBook iPad Case, BarnesandNoble.com
See anything that is worthy of adding to your must-have list?