This shop has been compensated by Collective Bias, Inc. and its advertiser. All opinions are mine alone. #YoursandMine #CollectiveBias
This year has been a bit of a rocky one for Ray and I as a couple.  We have been together for 9 years and each year brings changes and a new set of challenges.  This year brought more challenges than I thought I could handle.  We dealt with it all head-on and with improved communication, the situation actually brought a renewed sense of ourselves.  I think there is a saying: through the ashes…a phoenix will rise.  I'm a firm believer in "everything happens for a reason" and the issues we faced brought forth the very best in each of us.  Our love and excitement for each other is better than ever.  In a way, it feels like our souls have been restored.  When there is a hurdle in the way and you successfully jump over it, the feeling is outstanding.  We both know it will take a conscious effort to keep our relationship on the right track.  I have put together 6 Relationship Resolutions for 2015 that got us on track and will continue to keep us connected.  I'm hoping my experience might also help someone else!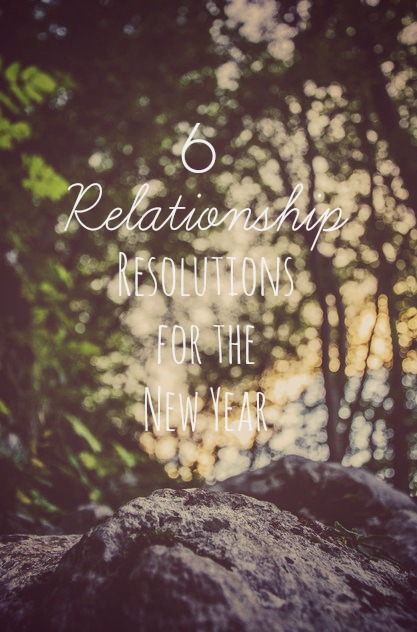 Say No to Technology – I'm making this Relationship Resolution #1 because I wholeheartedly believe all the phones, tablets, apps, etc. are a large contribution to the break down in all personal relationships these days.  Ray and I have completely changed the way technology is integrated in our lives.  I say put down the phones, get rid of the 9,998,678 apps, and start talking to each other.  That alone will change your life.
Say Yes to Being Best Friends – While you may say that your partner is your best friend, do you really live it?  Is he or she the ONE person that you trust the most, say the most to, and would choose over anyone to spend time with?  I say LIVE it.  Make your other half your BFF, let go and give them your trust, understanding, and love.  Put your all into your relationship.  We had to be very honest with ourselves and admit that we had lost this facet of being a couple.  I'm thrilled that we are back on track with this.
Forgive Each Other – If you have been through anything at all in your marriage or relationship, you know that this can be the hardest of all things.  To truly move forward after being hurt, you really do have to forgive each other for what happened in the past.  I would like to emphasize EACH OTHER because I think both people need to acknowledge that they had a role in what went wrong.  For me, there was a huge weight lifted when I was able to admit what I did wrong, forgive what he did wrong, and then open my heart to move forward.  Please believe, forgiving someone and moving on is MUCH easier than holding a grudge and becoming stagnant.  Living in the past causes deeper strain in the long run.
Laugh Every Day – This may seem obvious but for some couples (especially those with kids) this can get pushed aside quickly.  It is easy to get caught up in the daily grind of work, kids, bills, chores, and the like.  Pretty soon, you can't remember the last time you laughed together.  Make it a priority to laugh together every single day.  It can be as simple as watching a marathon of your favorite comedy series together.   Just do it!
Date Night Any Night – You may be thinking the traditional "date night" is that weekend when you have a babysitter, right?  Here's what I'm saying:  why not make date night any night of the week?  Ray and I have expanded our thinking and have dates at home after the kids are in bed.  There are so many things you can do.  If you don't spend quality time together often, your relationship will suffer.  We recently did a "mixologist night" to try new cocktail recipes together.  I'm sharing our recent Pineapple Margarita recipe at the end of this post! It's so fun mixing up the ingredients and testing out the results.  I think I was a bartender in another life!  This also gets Ray out of his "comfort zone" of beer and into my world of spirits and mixers.   Speaking of…
Get Out of Your Comfort Zone – This particular resolution is pretty specific to me and my relationship but I think it may apply to many others.  Early on, I think it was established: Ray is the crazy, adventurous one and I'm just…not.  I can admit now that I experience anxieties that have prevented me from doing a lot of things in my life.  There is a fear that haunts every decision I make.  These days, I am ready to tackle that way of thinking and just jump into life with both feet!  One way to try something new is to incorporate K-Y® YOURS+MINE into date night.  This could make for a very entertaining "date night, any night" at home!  Pick it up at Walmart along with some champagne/wine/sprit (or non-alcoholic beverage if you prefer), beautiful glasses, and whatever strikes your fancy.  I did all this for New Year's Eve and I know Ray thought it was a nice surprise.  A fun evening like this is a great way to get you or your partner out of the comfort zone and into the fun zone!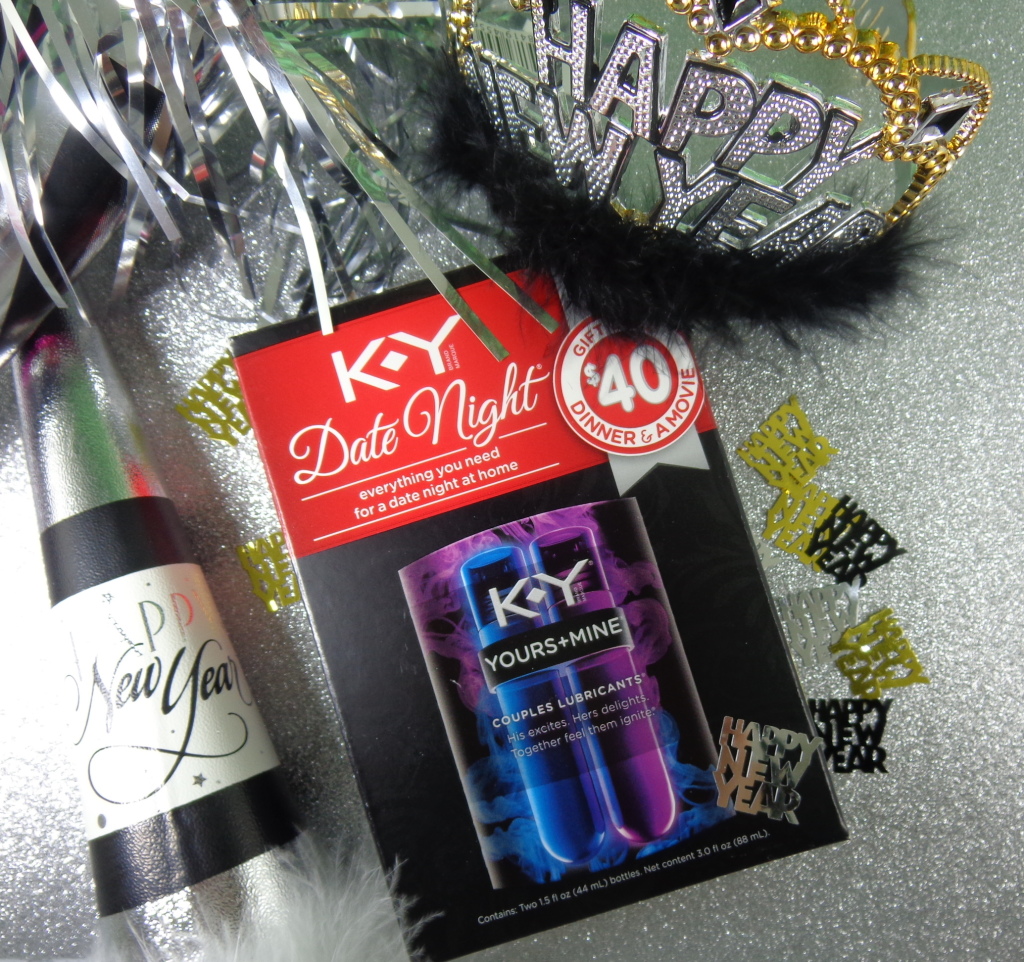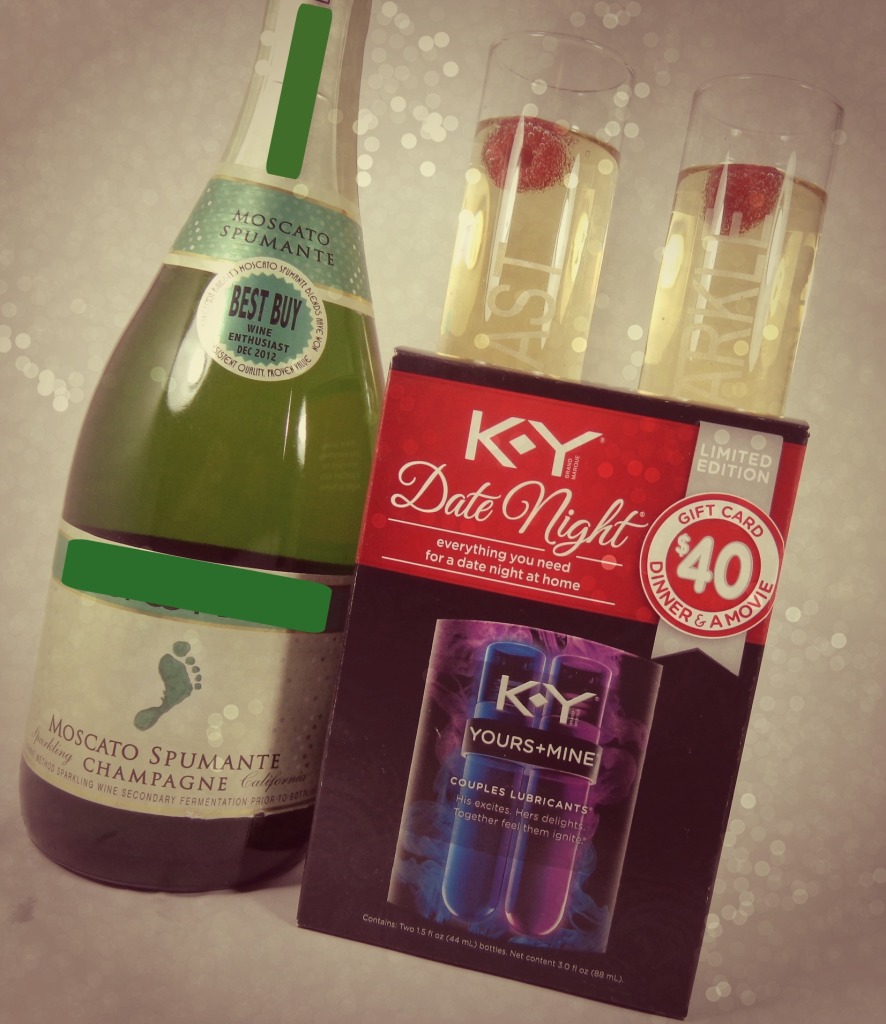 Be on the look out for this K-Y Date Night deal for 2015: ($50 value)  One free meal for two from PEACHDISH.com delivered to your door for cooking together, $5 VUDU movie credit for home, and K-Y® YOURS+MINE Couples Lubricants.   Check out the Date Night pack at Walmart.com for discreet purchasing.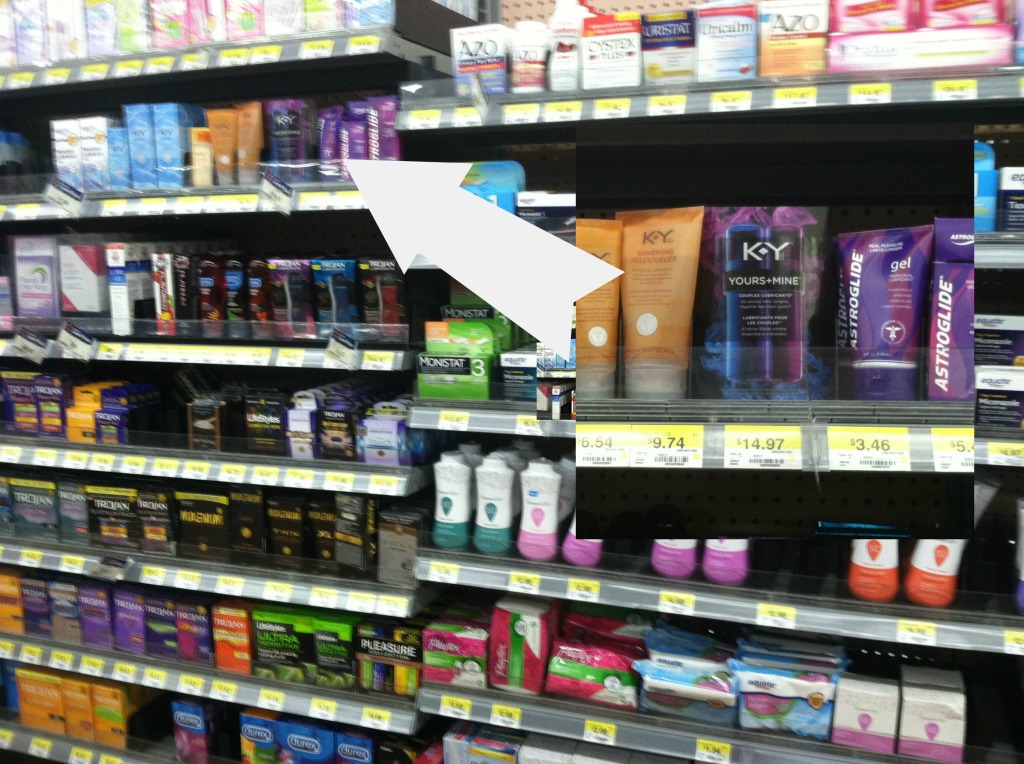 For more ways to improve your relationship in the New Year, visit K-Y.com.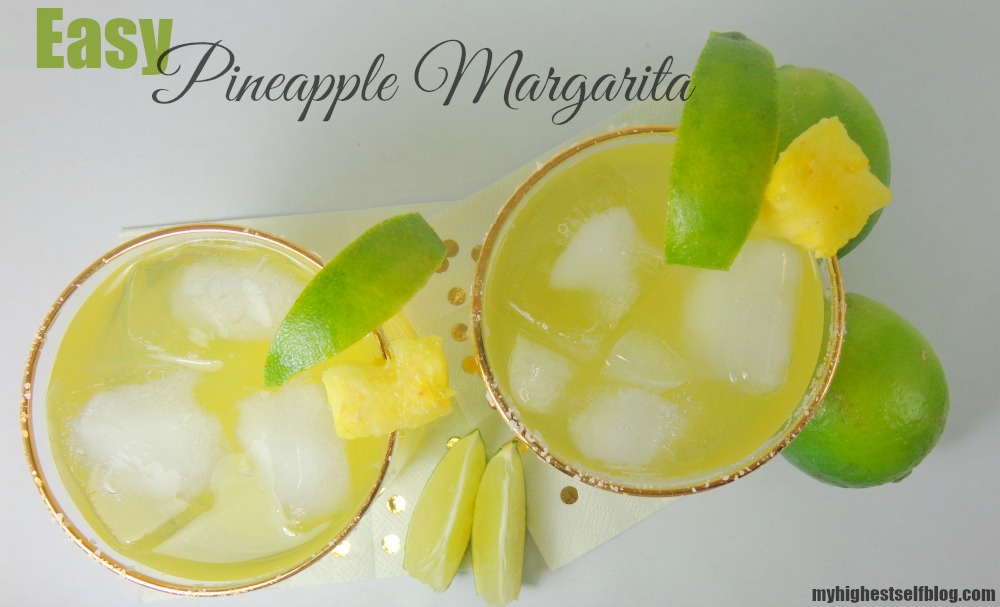 Pineapple Margarita (makes 4 servings)
1 1/4 cups pineapple juice
1/2 cup white tequila
1/2 cup orange liqueur
1/4 cup fresh lime juice
1/4 cup simple syrup
Preparation:
Combine pineapple juice, tequila, orange liqueur, lime juice, simple syrup in a pitcher. Pour margarita into ice-filled glasses (rimmed with salt or sugar if you like). Garnish with fresh pineapple and lime. Enjoy!
——————————
My hope is that by sharing my story and my 6 Relationship Resolutions for 2015 it may help someone else out there.  If your relationship is suffering, you can work together to repair it.  I can't even imagine life without Ray and I'm so thankful we are both willing to make changes for our future.
I'd love to hear about something you are working to improve with your partner for the new year. Leave a comment below…I can't wait to hear from you!