Recently delivered to my doorstep was a $500 MaxStudio gift card from the Vogue Influencer Network!  It was a total surprise as I did not receive any previous notification.  You may remember when I shared my favorite dresses from MaxStudio?  I am so thrilled to be selected for this!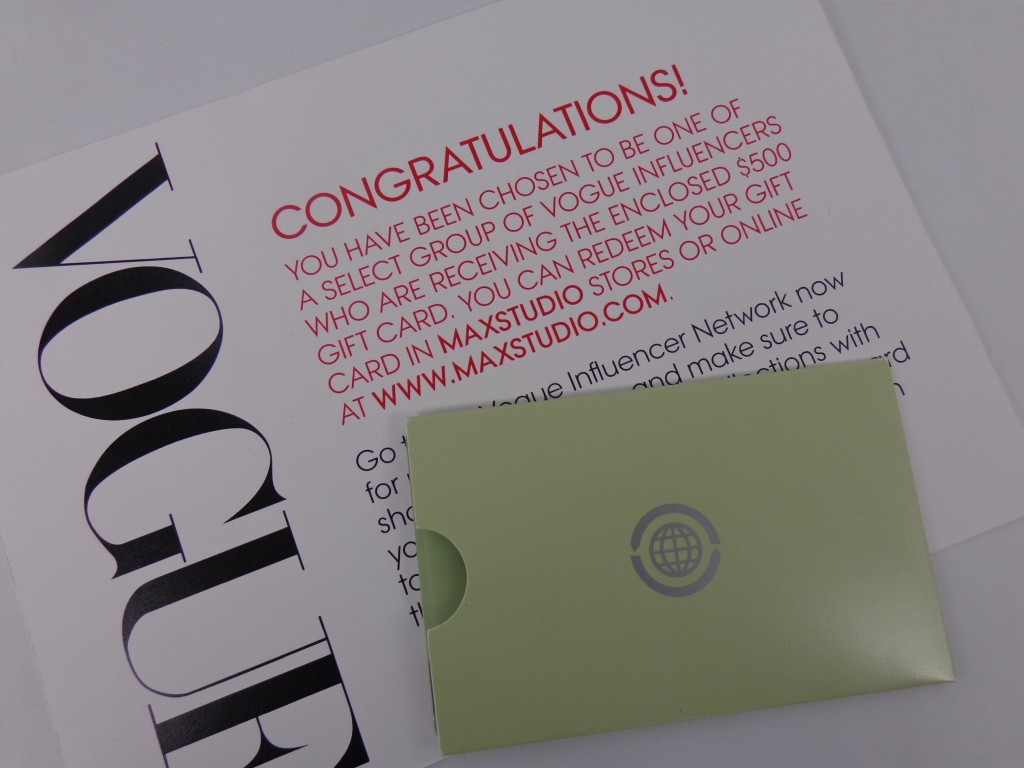 Since I am in need of a dress for the Pretty.Flirty.Local event, I thought I would peruse MaxStudio.com (there are no brick-and-mortar stores in Illinois) and see what I could find.  While I LOVED the dresses that I showcased in my previous post, they are way too fancy for this event.  I was nervous about purchasing without the option of trying on but I couldn't let me gift card go to waste.
There are so many items I loved on MaxStudio.com but I finally decided on two dresses and one top.  This will be my first maxi dress and I really hope it fits well!  I'm only 5'5″ so I may have to wear wedges, we'll see.
I'm not sure if I could wear this next one as a dress and be totally comfortable, but I could easily wear it with my black leggings!
I chose this top because I though it was unique in design and felt like I could wear it for day or evening.
I probably could have window-shopped MaxStudio.com for another couple of hours but I needed to pick out something since the event is coming up soon!  The maxi dress was full price but the other two pieces were on sale.  BONUS:  I placed my order and received a confirmation, ONE HOUR later I received confirmation my entire order has shipped!!  I can't wait to see if these items will work for me.
What do you think of the items I chose?  I'd love to hear about what YOU purchased lately, leave a comment and share!