It's been a long while since I've tried anything from AHAVA and I was thrilled to receive the Mineral Botanic line of products in the Lemon & Sage fragrance.  Bath & body products are my jam!  AHAVA's Mineral Botanic Lemon & Sage line includes the Velvet Cream Wash, Velvet Body Lotion, Rich Body Butter, and Velvet Hand Cream.  I love that you can layer the products to immerse yourself in the botanical essences and exclusive blend of Dead Sea minerals.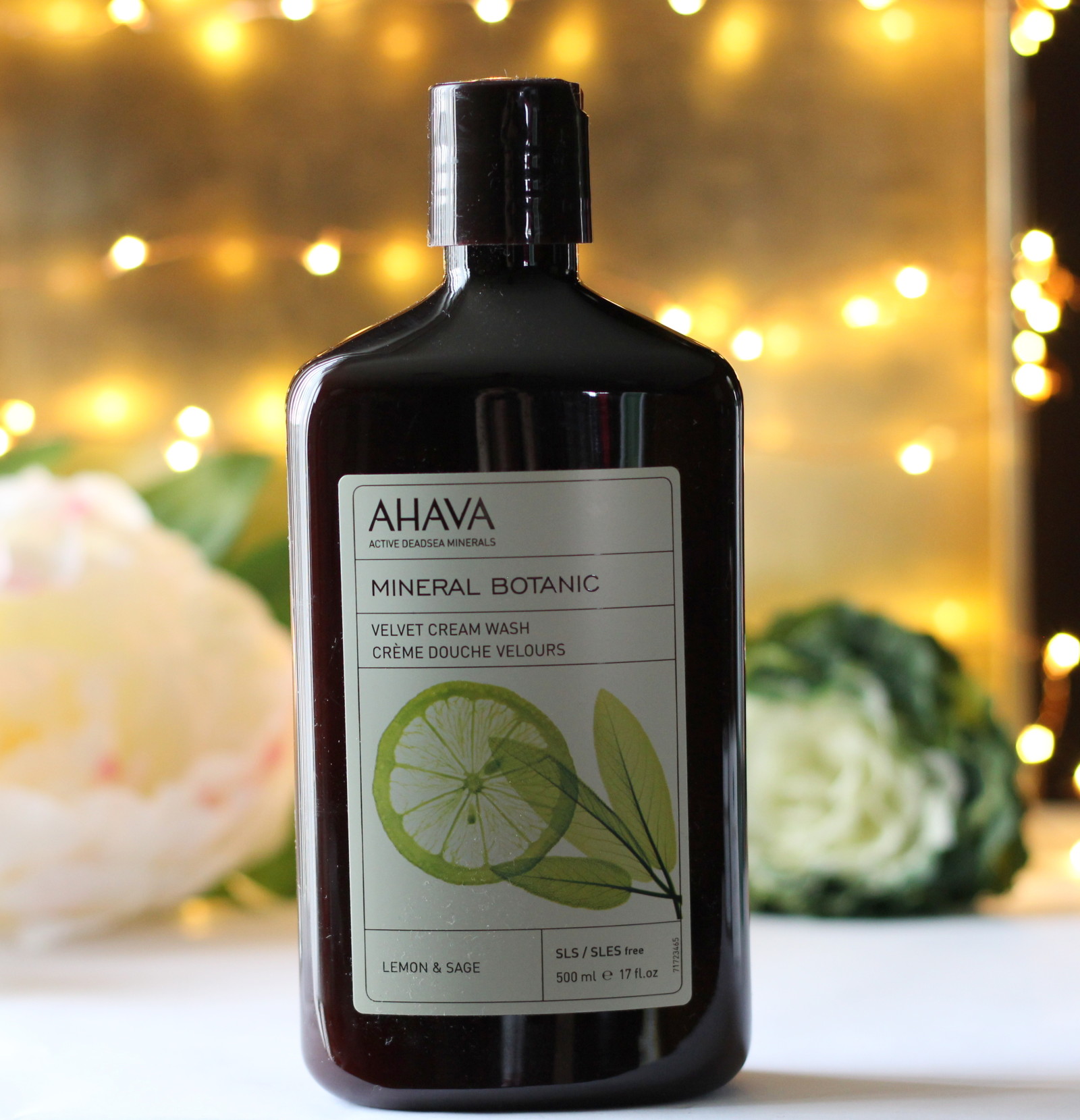 AHAVA Mineral Botanic Velvet Cream Wash is (as the name suggests) a creamy body wash with a medium consistency that provides a frothy lather.  The botanical essences of Lemon and Sage along with Macadamia oil help to leave skin with an instant velvet feel, wonderfully hydrated, and cleansed.  The Lemon and Sage fragrance of this line is very "green", fresh, and relaxing.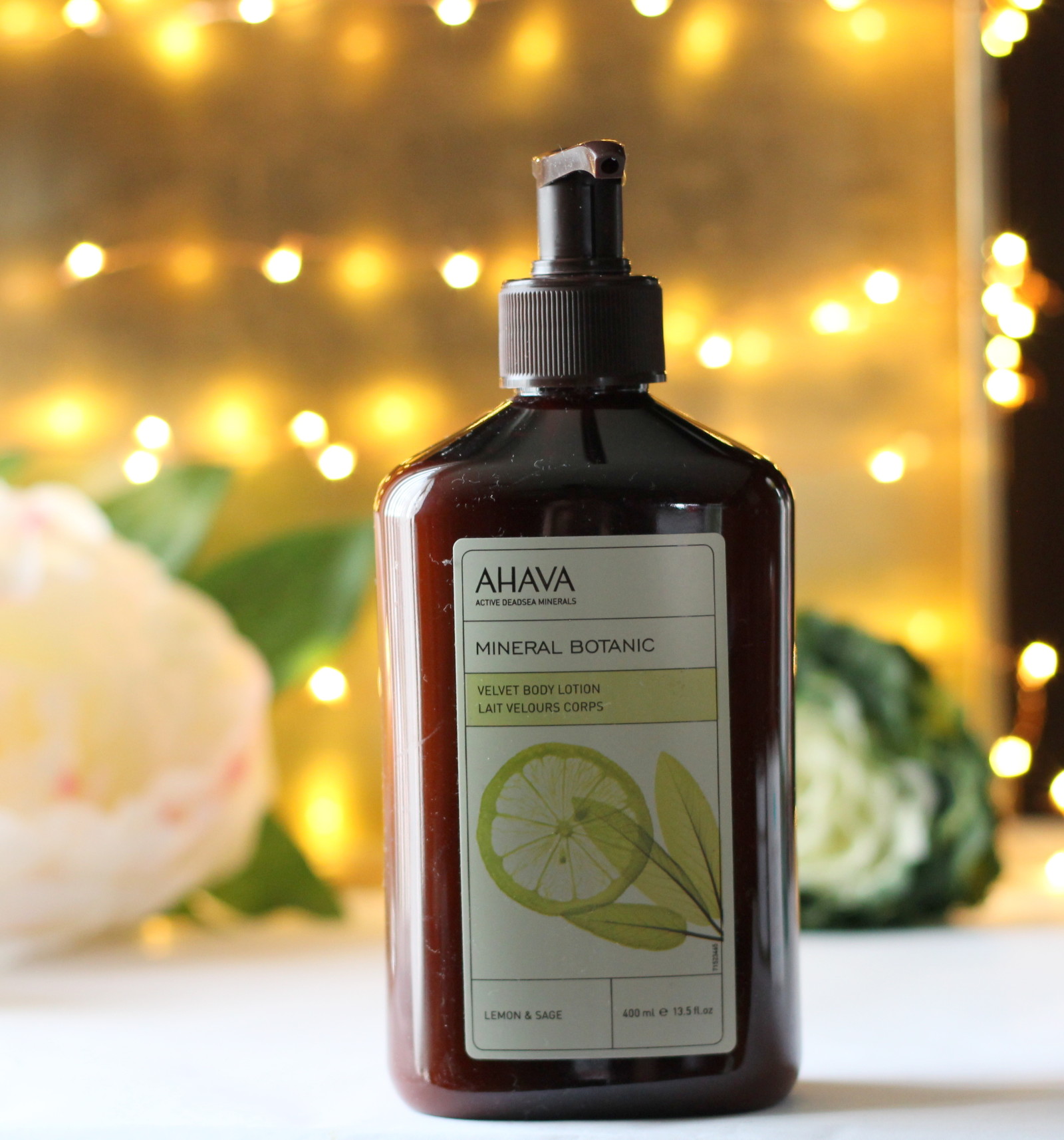 AHAVA Mineral Botanic Velvet Body Lotion comes in a pump (which I love) and is quite light on the skin.  It sinks in almost immediately and provides and immediate ultra-smooth finish to the skin.  Aloe Vera and Shea Butter provide the softening in this lotion.  There is absolutely no greasy or shiny residue, and almost zero dry time.  Major kudos to this formula.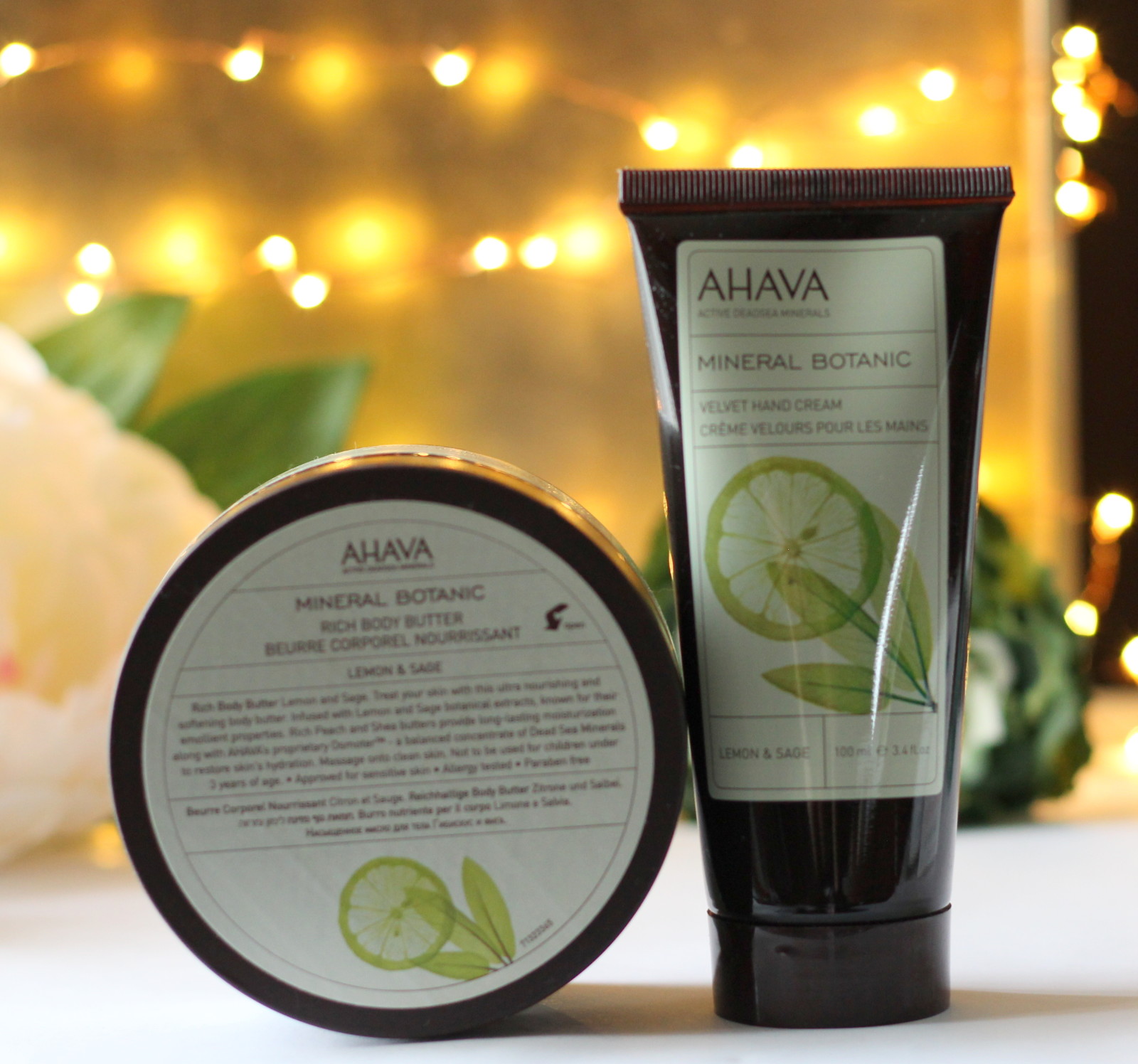 AHAVA Mineral Botanic Rich Body Butter is also a medium consistency moisturizer (in a tub), truly feels whipped and has the same wonderful hydrating properties as the Body Lotion.  It seems to be a bit more moisturizing and takes just about a minute longer to dry on the skin.  I like to use the Body Butter at night to really let the Shea Butter and Aloe do it's thing overnight.
AHAVA Mineral Botanic Velvet Hand Cream has a lightweight feel and comes in a handy tube that is perfect for on-the-go.  I have been basically obsessed with this hand cream.  It has the ability to make my hands feel smoother every time I use it.  The Lemon & Sage fragrance is outstanding in this and all the other products here.
Overall, if you are shopping for new bath and body products, put AHAVA Mineral Botanic in Lemon & Sage on your list to try.  The ingredients make for a line that is not only good for your skin but provides some aromatherapy as well.
Product received from PR for editorial consideration, all opinions expressed are my own.
Find AHAVA Mineral Botanic Lemon & Sage at ahava.com.  Find travel sizes for just $10.00!   Be sure to check out the other scents as well: Pineapple & Peach / Hibiscus & Fig / Lotus Flower & Chestnut
SPECIAL OFFER: Try four of AHAVA's best-selling products for FREE on orders $30+ / Use Code HEADSTART – Offer ends 4/31/16
Have you tried this line from AHAVA yet?  Do you have a favorite AHAVA product to share?