I just bought this pair of leather boots from AldoShoes.com for $37.18 shipped!   Regular price $180, clearance priced at $44.99, then I used the promo code below to get $10.00 off and free shipping.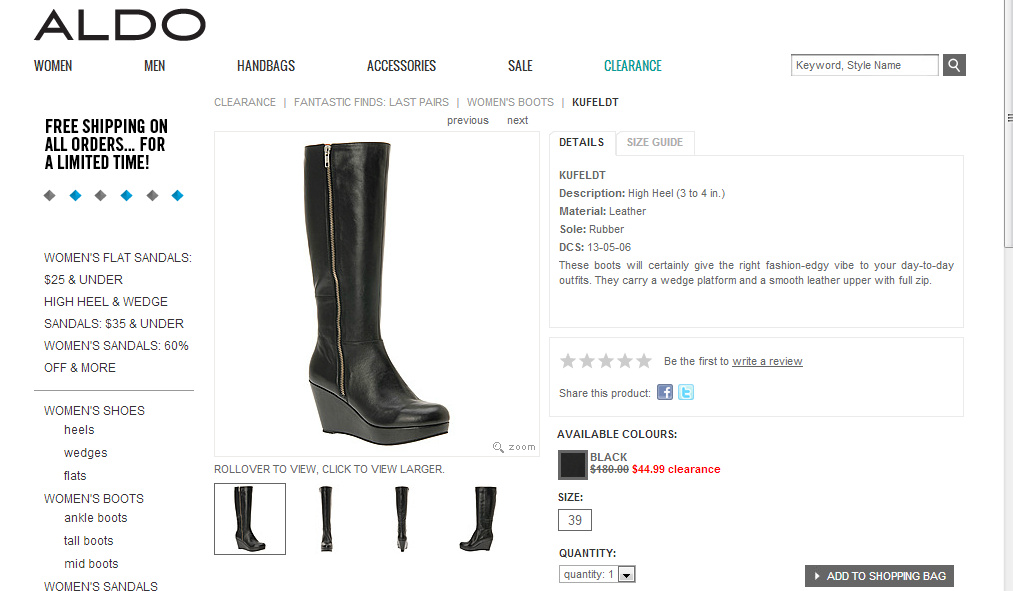 Go to AldoShoes.com and use code 100113 at checkout  to get $10.00 off any purchase of $10.01 or more, plus FREE shipping.  There are plenty of great deals in the clearance section and more!  You can buy shoes, handbags, even jewelry.  You could grab a cheaper item for just a few dollars shipped.
I'd hurry if you want to get this deal, not sure when it ends.  Let me know what you buy!
Thanks, Budget Savvy Diva!