Early this year I placed a very large Bath & Body Works order that included several different hand soaps.  They were 6 for $20 plus I had a 20% off coupon so I stocked up on the Anti-Bacterial Deep Cleansing Hand Soaps!  I have already reviewed First Bloom and Fresh Lime Basil.   Lately, I have had Aloha Orchid in rotation and really enjoy it.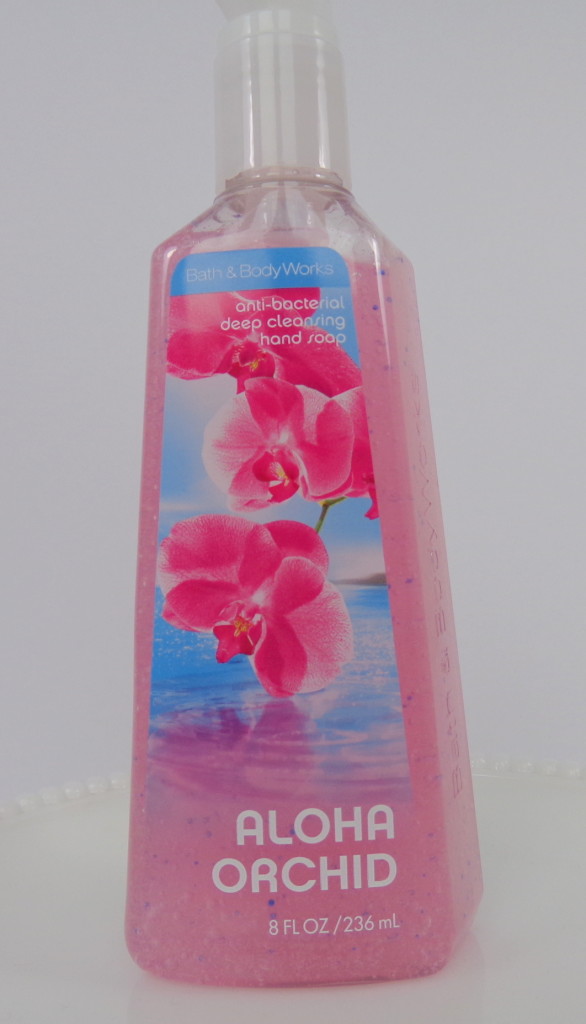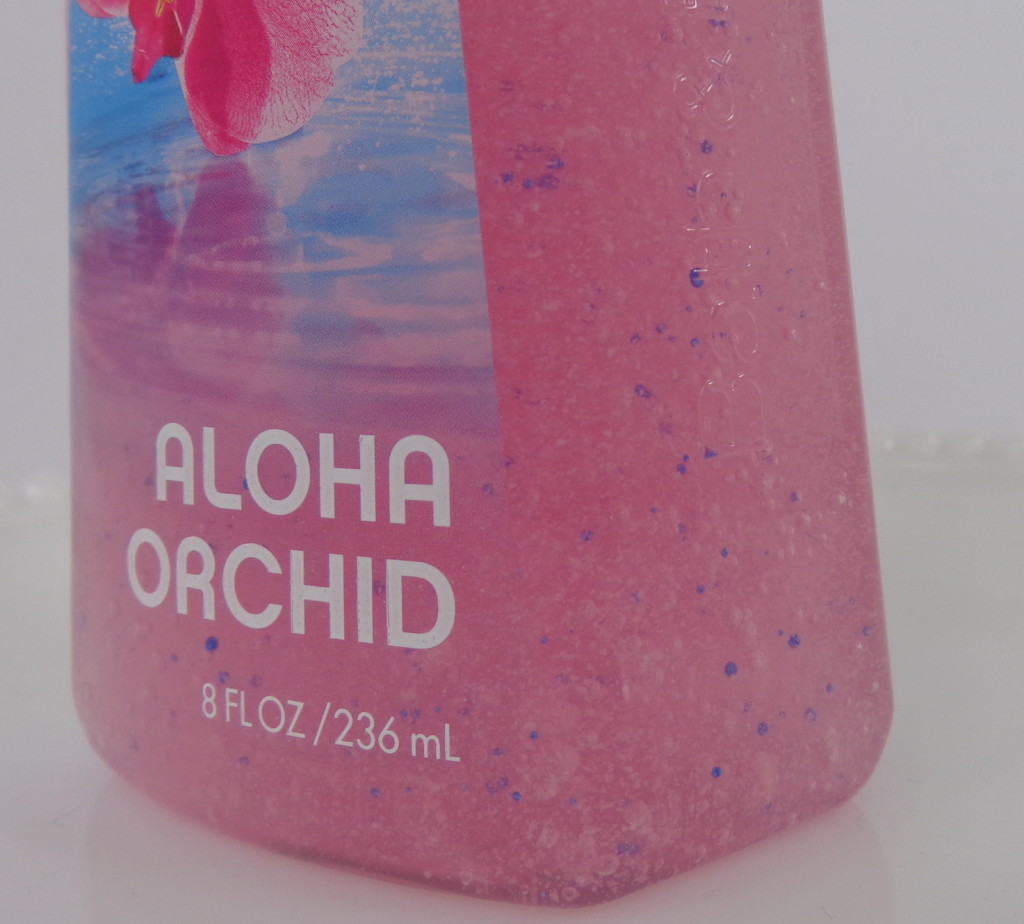 Being drawn to all things having to do with Hawaii (it's my dream vacation spot) I chose Aloha Orchid so that I could induge in a Hawaiian scent!  I love the pure fresh flowery fragrance and I do smell guava and strawberry as well.
The Anti-Bacterial Deep Cleansing Hand Soaps are deep cleaning and still very moisturizing. I love the "scrubbies" in these!  Coconut milk and olive fruit extracts help to moisturize so my hands have never felt dry with these.  As a stay-at-home mom I wash my hands a gazillion times throughout the day so a good soap is essential. I was so sad to find that Bath & Body Works does not carry Aloha Orchid any longer.  I do see it on Amazon and Ebay though.  If you are interested in purchasing other fragrances, Bath & Body Works has the 6 for $20 sale going on right now!
Product purchased by me.
Have you shopped Bath & Body Works lately?  Have any favorites to share?