For several years, the foot cream that I could not live without has been Gold Bond Triple Action Relief. It's actually one of the first beauty products I featured when I started my blog back in 2011. I have tried other foot creams but none could replace this "miracle cream" for my feet. Recently, I had some trouble finding Gold Bold in stores and decided to try something new: Alpha Hydrox Extra Strength Deep Therapy Foot Cream.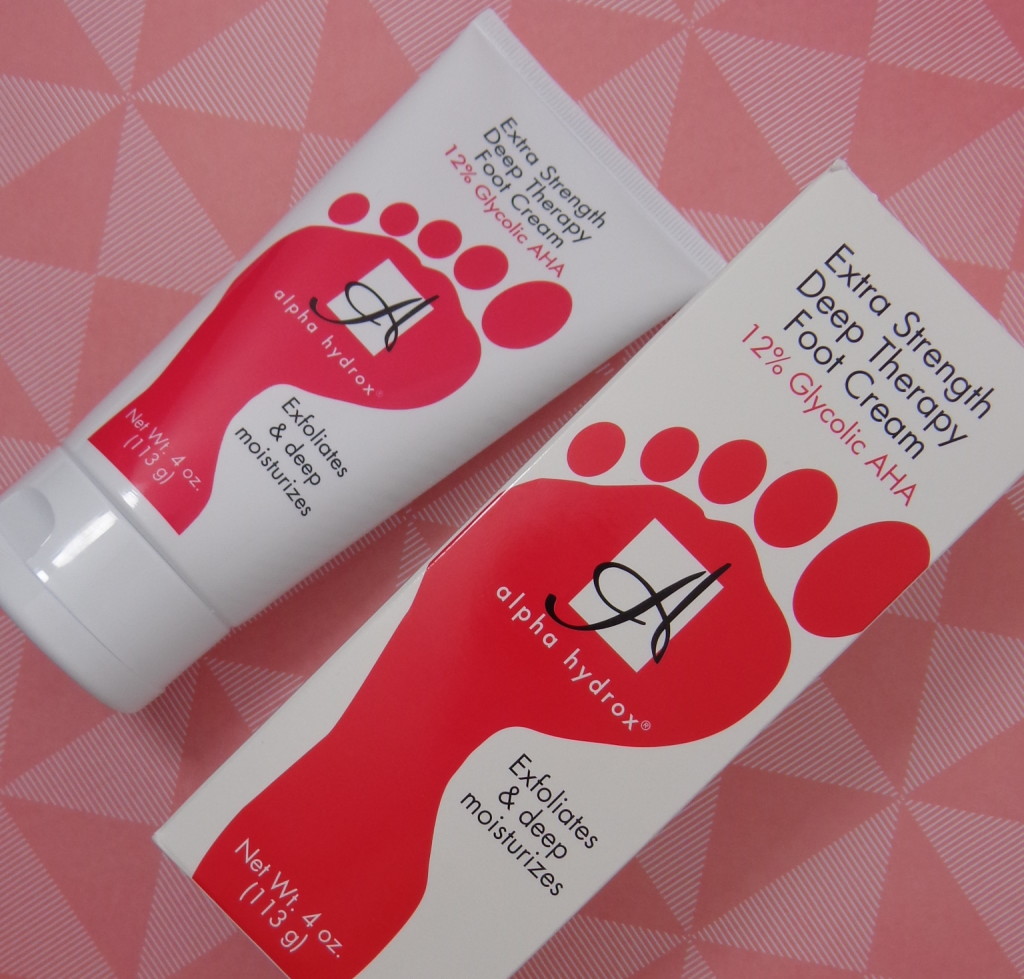 I already knew I liked the Alpha Hydrox brand, the Foaming Face Wash is a skincare favorite. The Extra Strength Deep Therapy Foot Cream sets out to "provide extra strength exfoliation of severely dry, damaged skin on heels and feet" as well as soothe, relieve itching and roughness. This winter has been the worst for my feet, they have been in terrible condition and nothing seemed to help. I actually think I may have been over-zealous in the use of my foot file and it had caused my heels to be extra rough trying to repair. For that reason, my old methods just didn't seem to give my feet any relief, they were always sore.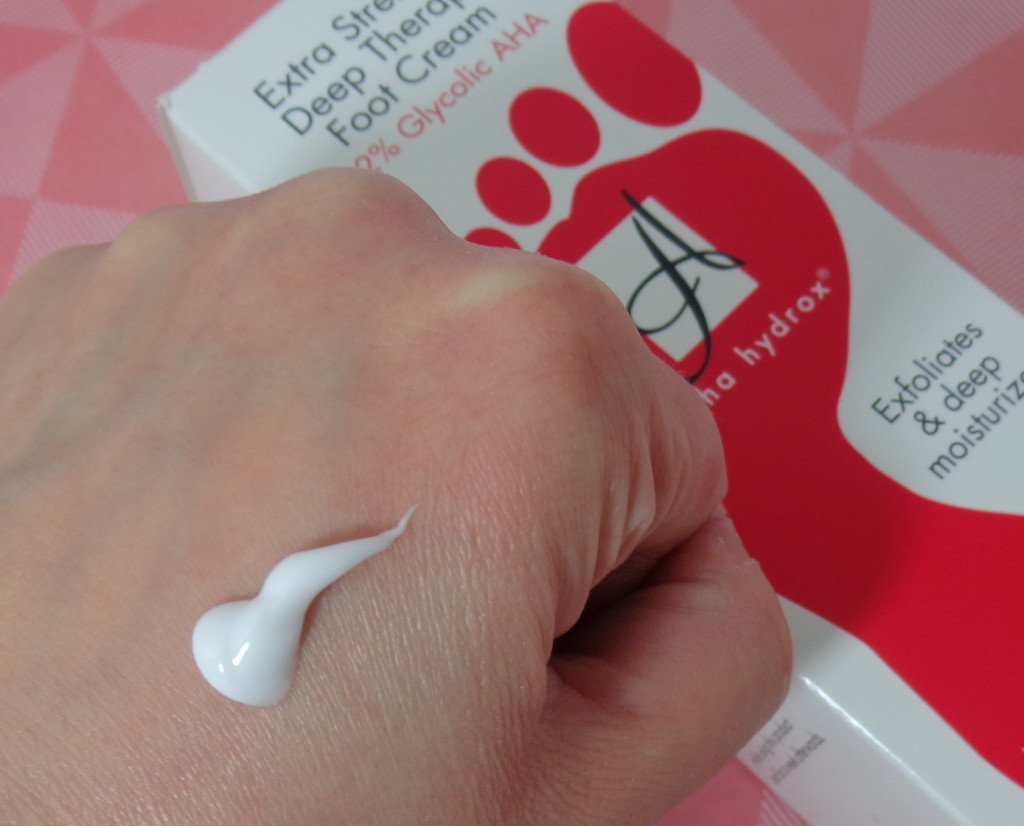 The Extra Strength Deep Therapy Foot Cream is actually not thick at all like my Gold Bond Cream. It is the consistency of any regular lotion and goes on easy, dries quickly, and is fragrance-free. Can I tell you I felt some relief the very first night I used this? The 12% Glycolic AHA seems to have an amazing healing effect on my rough and sore feet. I have used it every night for more than a week and my feet have felt 100% smoother and they look 100% better. The best part: No more sore feet, finally relief!
Overall, I can tell you my old favorite foot cream has been replaced! This one is the new miracle cream.
Find Alpha Hydrox Extra Strength Deep Therapy Foot Cream at Walgreens, Drugstore.com and more, price varies $5 – $8.
Product purchased by me.
Do you have a favorite foot cream?