Photo: Aveda.com
FOKLOR is the Autum/Winter Makeup Collection from AVEDA and I'm thrilled to show you all!  It's been a long while since I played around with any makeup items from AVEDA and this collection does not disappoint.  Not only are there gorgeous fall shades here but good ingredients as well.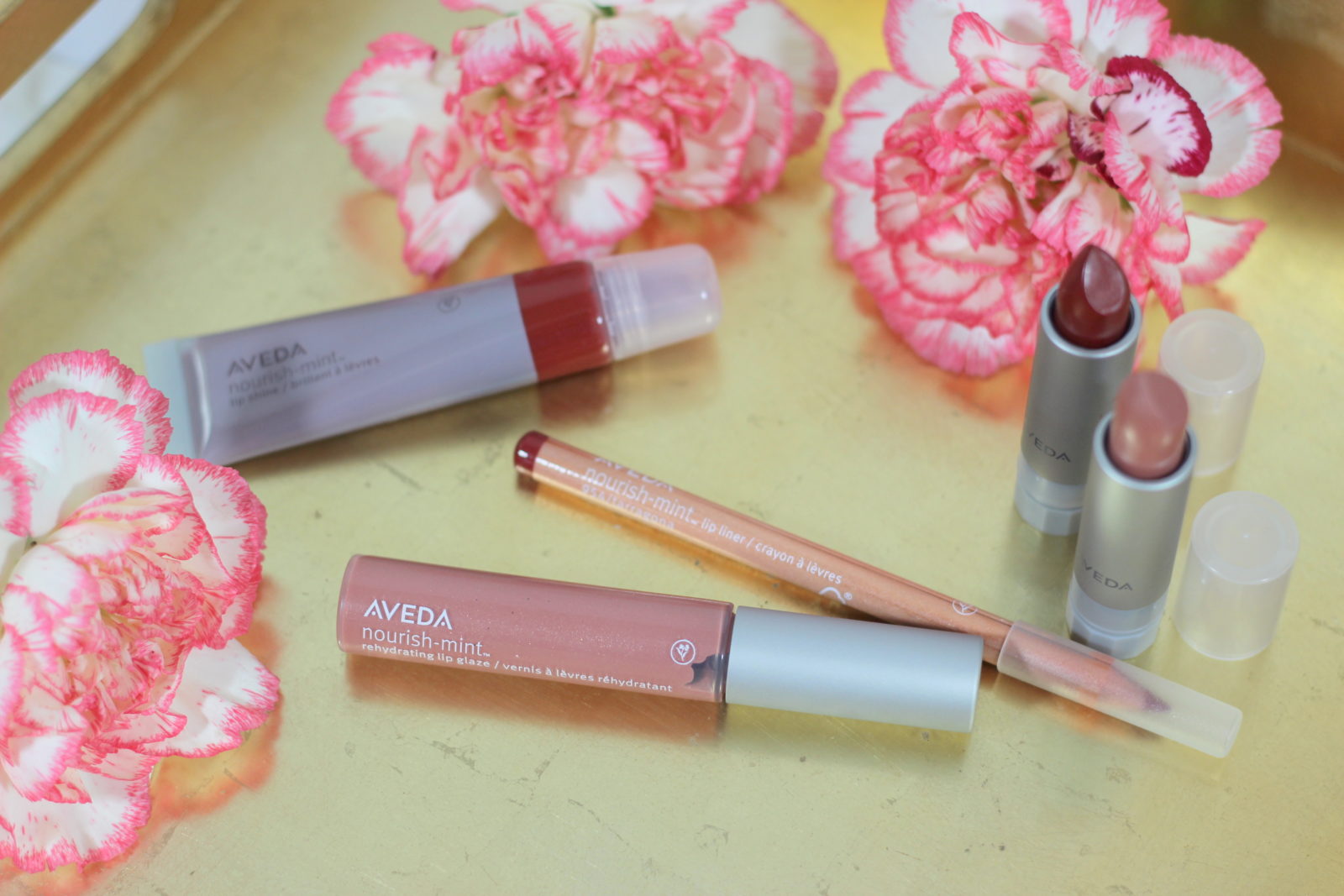 AVEDA Nourish-Mint Rehydrating Lip Glaze in Pink Lupine / AVEDA Nourish-Mint Lip Liner in Tarragana  / AVEDA Nourish-Mint Mineral Lip Color in Carnelian and Sheer Primrose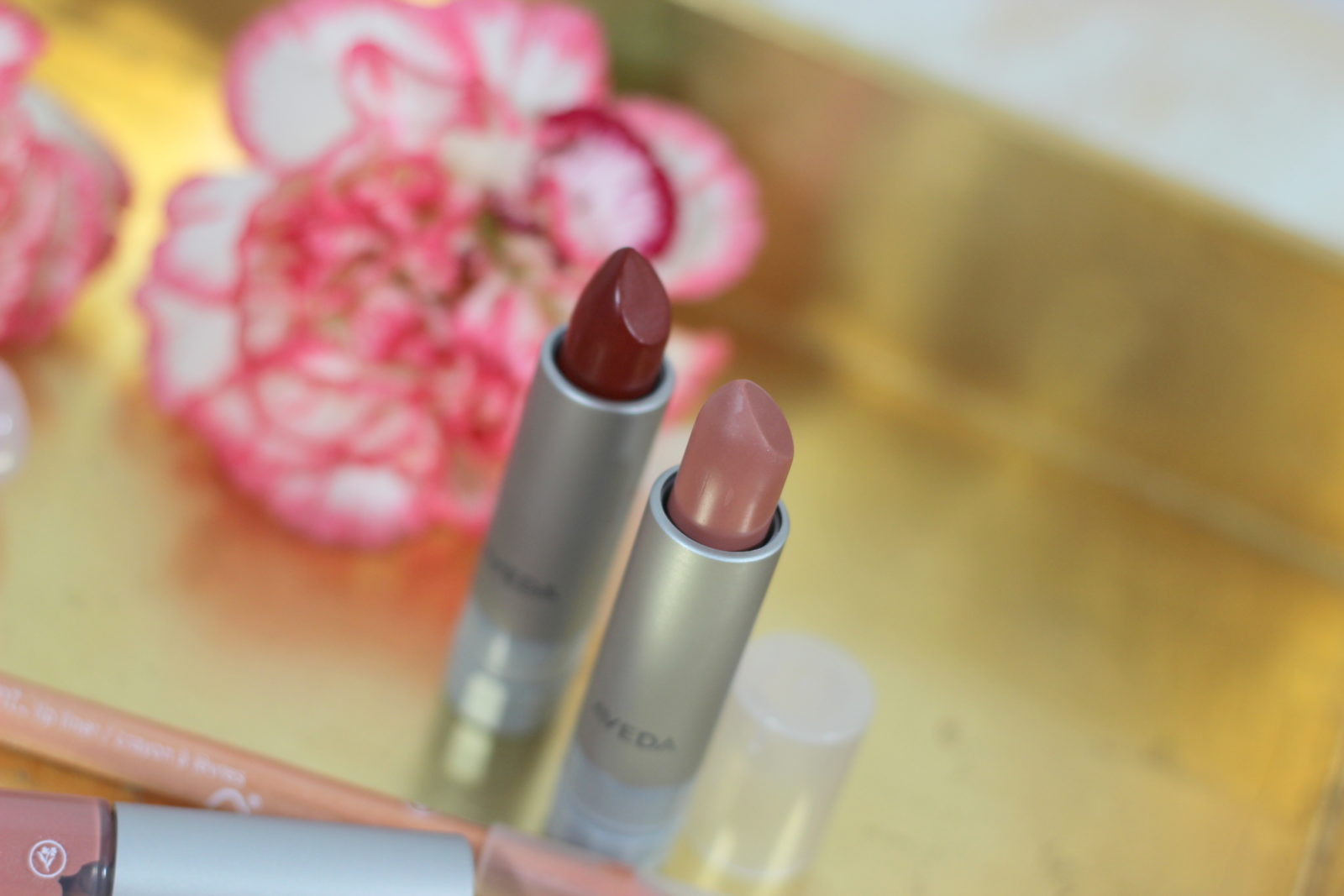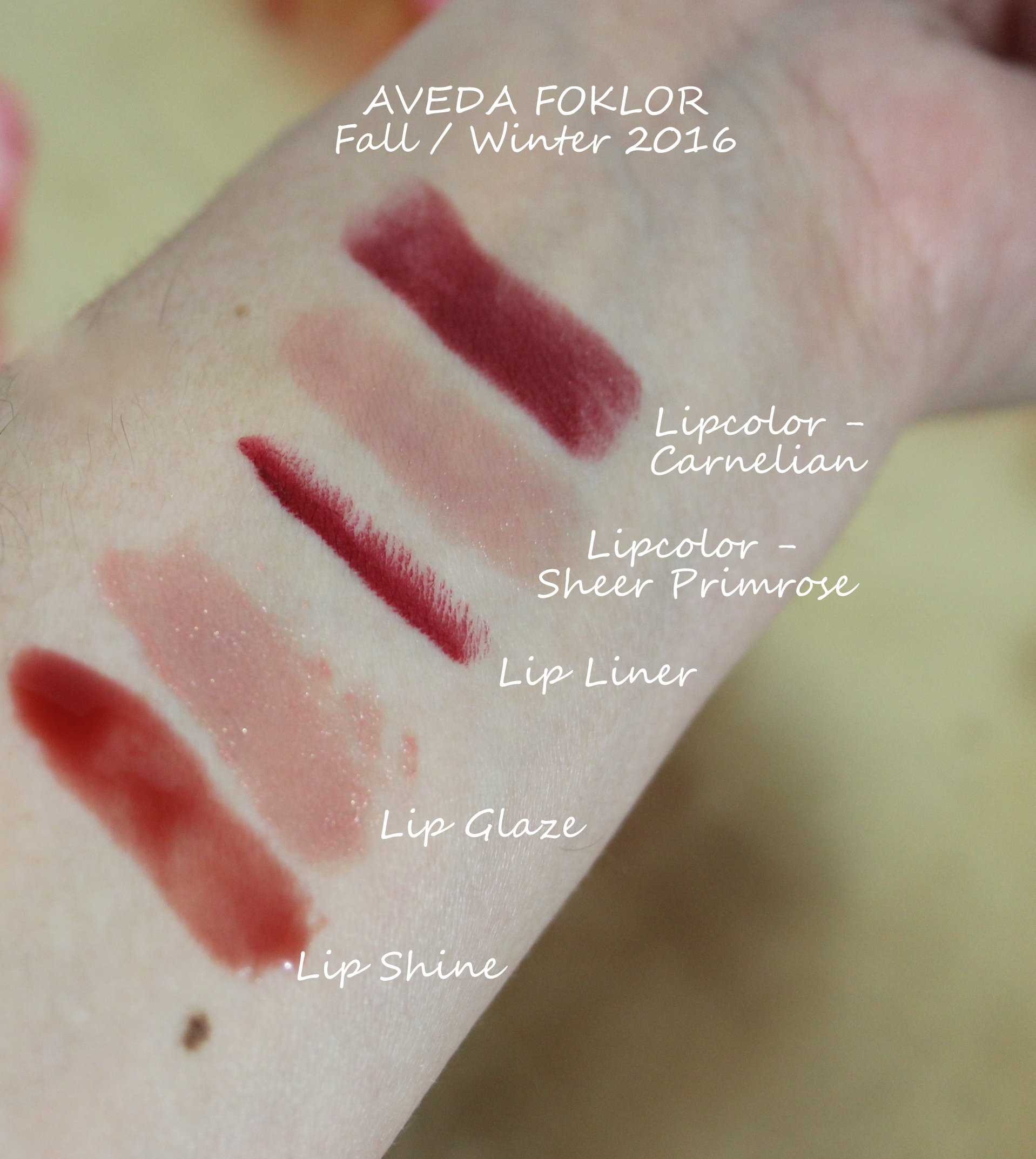 The lip products in the FOKLOR collection are absolutely gorgeous!  The Nourish-Mint Lip Shine is made with naturally derived moisturizers and has a high-gloss finish.  The Nourish-Mint Lip Glaze is inflused with plant emollients and sets out to help moisturize, plump and smooth the look of fine lines.  The Nourish-Mint Lip Liner totally WOWED with me with the pigment!  It is infused with plant waxes and fruit butters and boy does it deliver on color.  I'm loving the Nourish-Mint Smoothing Lip Color in Carnelian because you can do one swipe for a light wash of color, or a few swipes and get a deeper color.  The Nourish-Mint Sheer Mineral Lip Color is perfect for a no-makeup kind of day.  The feel of these products on the lips is what all makeup should be – weightless and easy.  Each has the AVEDA "aroma-flavor" with certified organic peppermint, vanilla and ginger.  That translates to a very subtle scent / flavor that I really enjoy.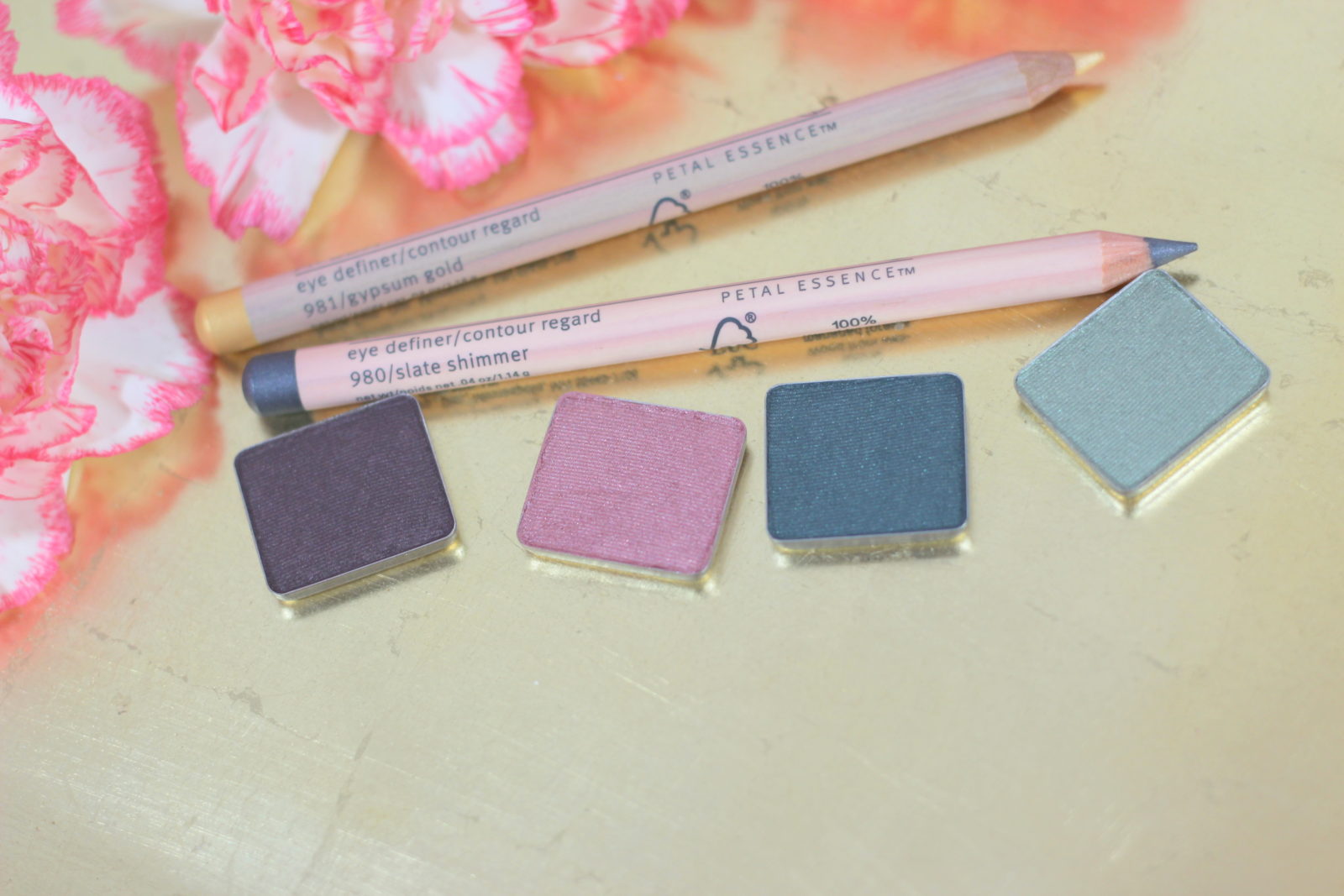 AVEDA Eye Definer in Gypsum Gold and Slate Shimmer / AVEDA Petal Essence Single Eye Colors in Chia, Rose Quartz, Balsam, Dusted Sage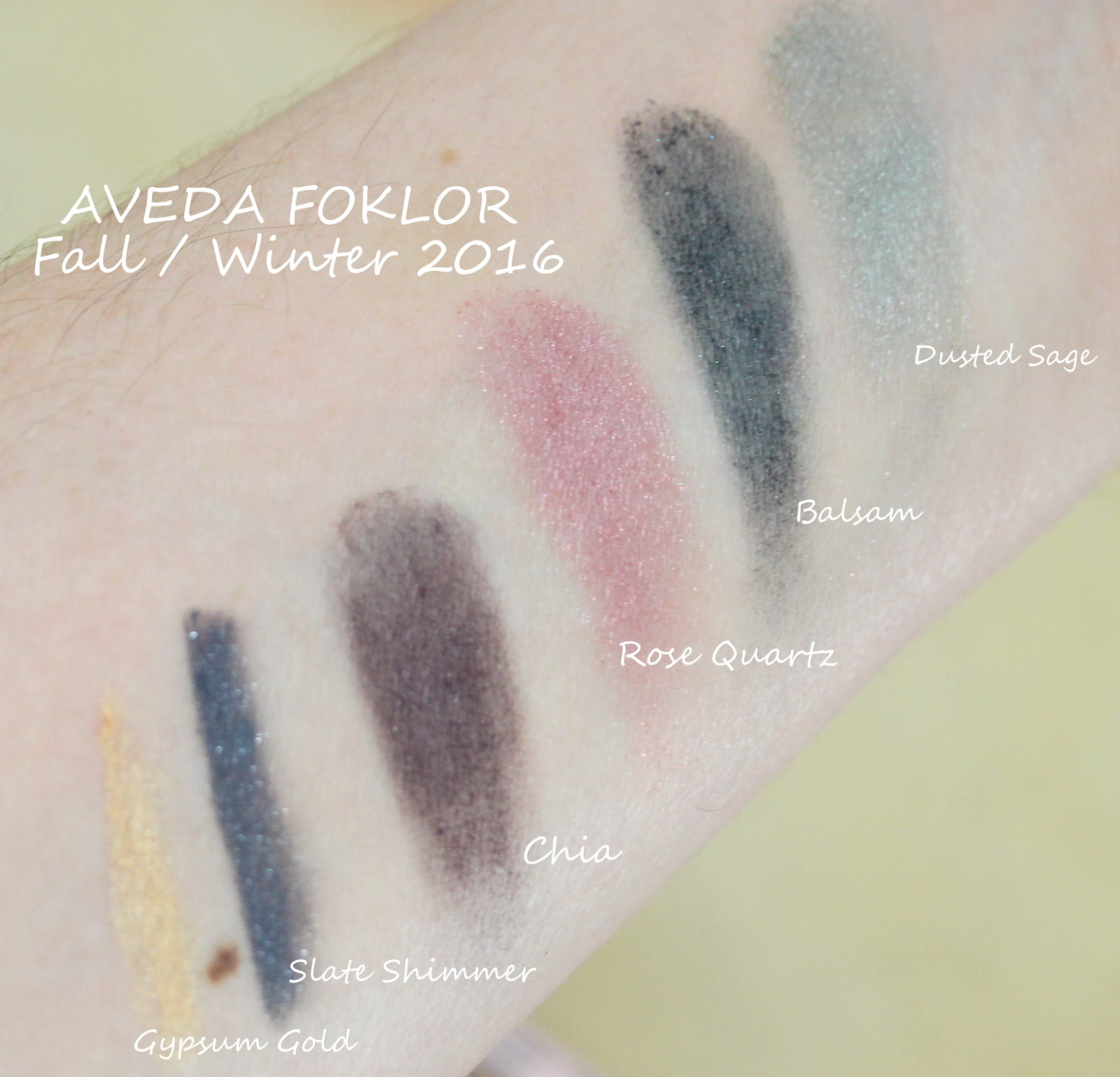 The eye products in the FOKLOR collection are so pretty and I think the eyeliners are now my go-to favorites for the season.  The Eye Definers use aromatic flower waxes from the petals of jasmine and the leaves of geranium to make a gentle, pigmented eye liner.  The Single Eye Colors are flower wax-infused, so soft and nicely pigmented.
I am looking forward to wearing this collection all through fall and winter.  I may even try to recreate the stunning look by AVEDA shown at the top of the page, it is hypnotizing!
Product received from PR for editorial consideration, all opinions expressed are my own.
SHOP:  Aveda.com, Aveda stores
What do you think of the FOKLOR collection from AVEDA?