I was only recently introduced to the amazingness that is Avon makeup within the past year. I was under the misconception that you could only buy their products through a representative, but that is no longer the case in the digital world we live in. You can purchase all of their products online, and once I found this out I've been making pretty regular Avon shopping stops!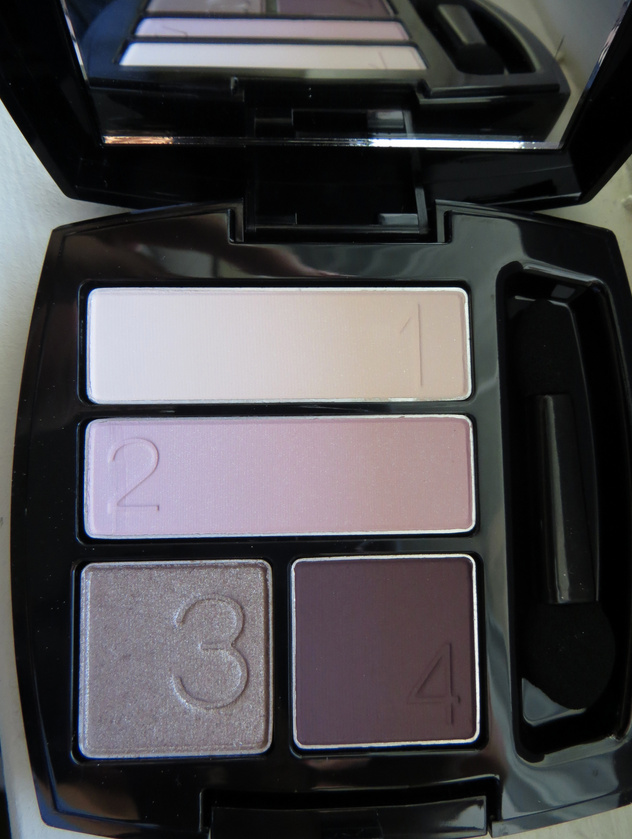 I've only had good experiences with Avon eyeshadows, so I was excited to try the True Color Eyeshadow Quad in Berry Love. These quads have received a makeover in the past few months, changing from the four circle pans into rectangles/squares labelled accordingly by where you should apply the color. Before, the quads didn't necessarily deliver any one eyeshadow look you could accomplish with all of the colors while the new quads give you shadows that will work together more effortlessly. I like this new design because these are the types of palettes I like to take traveling with me, as opposed to juggling multiple palettes or singles.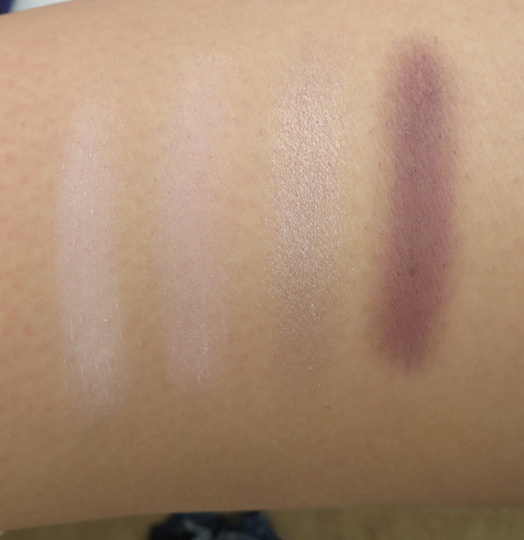 Berry Love is a great palette for fall. Here are the colors:
Soft Nude: A very light, creamy peach with shimmer.
Pink Petal: A baby pink with shimmer.
Beige Diamond: A taupe with a golden sheen and satin finish.
Plum Burgundy: A matte plum color
The lighter colors feel a little powdery and need a few layers to get pigment (at least on my tan skin). Colors 3 & 4 are so extremely buttery, they're almost a cream shadow. They feel so amazing and blend very smoothly.
Here's the look you can create by placing all of the colors in the coordinating spots: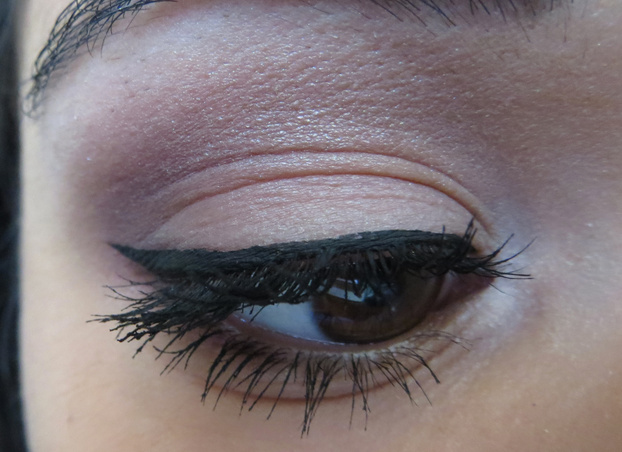 Coincidentally, these are my favorite colors to play up my brown eyes. In my experience, Avon shadows don't crease during the day (especially when paired with a primer), and can even withstand some water exposure. They really are some of my favorite shadows and Avon is always having a sale on them.
You can buy the Avon True Color Eyeshadow Quads for $7 on Avon.com, available in 14 shades. Like I said, these are constantly on sale or a part of a promotion. One time I got one for $1.99! Just keep your eyes open.
Product received from PR for editorial consideration, all opinions expressed are my own.
Have you tried Avon lately? If so, what are your favorites?