If you are a lip product lover like me it probably means you already have a ton of lip products, but you also somehow always end up wanting more. Well my friends, that's where minis like this Lip Spectacular Set from bareMinerals come in handy.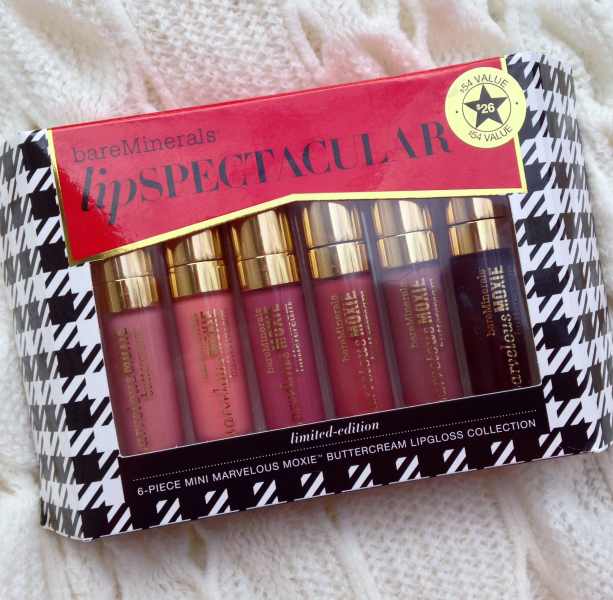 This spectacular set gives you the benefit of trying 6 different and wearable lipgloss shades that will last a good while thanks to the generous "mini" size. It contains 6 lovely gold capped Marvelous Moxie Buttercream glosses, in mostly neutral colors with the exception of 1 bold shade.
The texture of these Buttercream glosses is creamy and less sticky than the original Marvelous Moxie gloss and most of them are on the sheer side. They also have a slightly sweet/fruity scent, but it fades fairly quickly. The wand is a large angled doe foot shape and I think it makes it easy to apply. (You have to be careful in applying Moody Berry though, because it's so dark.) The lighter shades comfortably last about 3-4 hours and Moody Berry lasts about the same but leaves behind a pretty berry stain.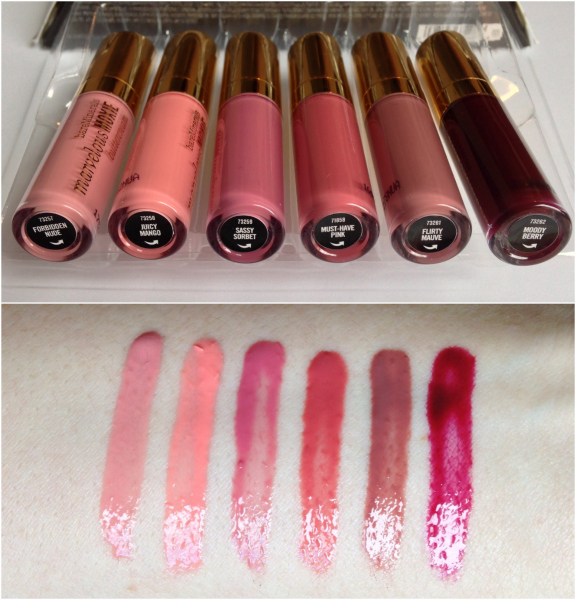 Forbidden Nude– a light pinkish nude. I usually don't like nudes, but this one is very flattering on me!
Juicy Mango – a pale creamy coral.
Sassy Sorbet – a cool light pink.
Must Have Pink – a warm toned coral pink.
Flirty Mauve – a dusty cool toned mauve.
Moody Berry – a deep berry wine. My favorite!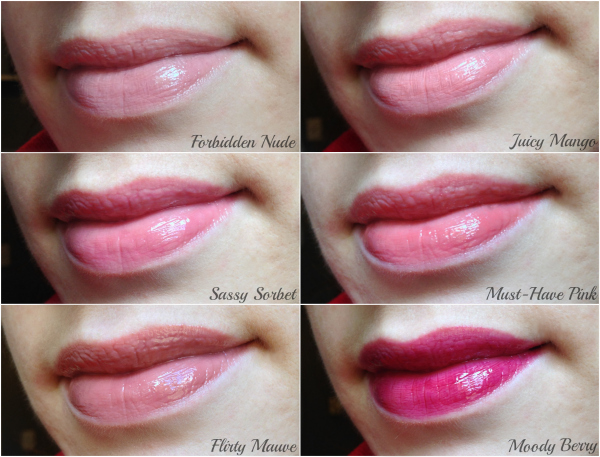 My favorite shades are Juicy Mango, Must Have Pink and of course Moody Berry! The glosses are all very nice, however, I wish there was a little more variance in the shades offered. That being said, you could always break up a lipgloss set like this and share a few with friends!
This set was limited edition at Ulta but is currently sold out online. I would suggest stopping by your local Ulta store and seeing if they have any sets left. BareEscentuals.com also has a few other lipgloss sets available if you are in the mood for a new set!
Product received from PR for editorial consideration, all opinions expressed are my own.
What do you think of the glosses in this set?