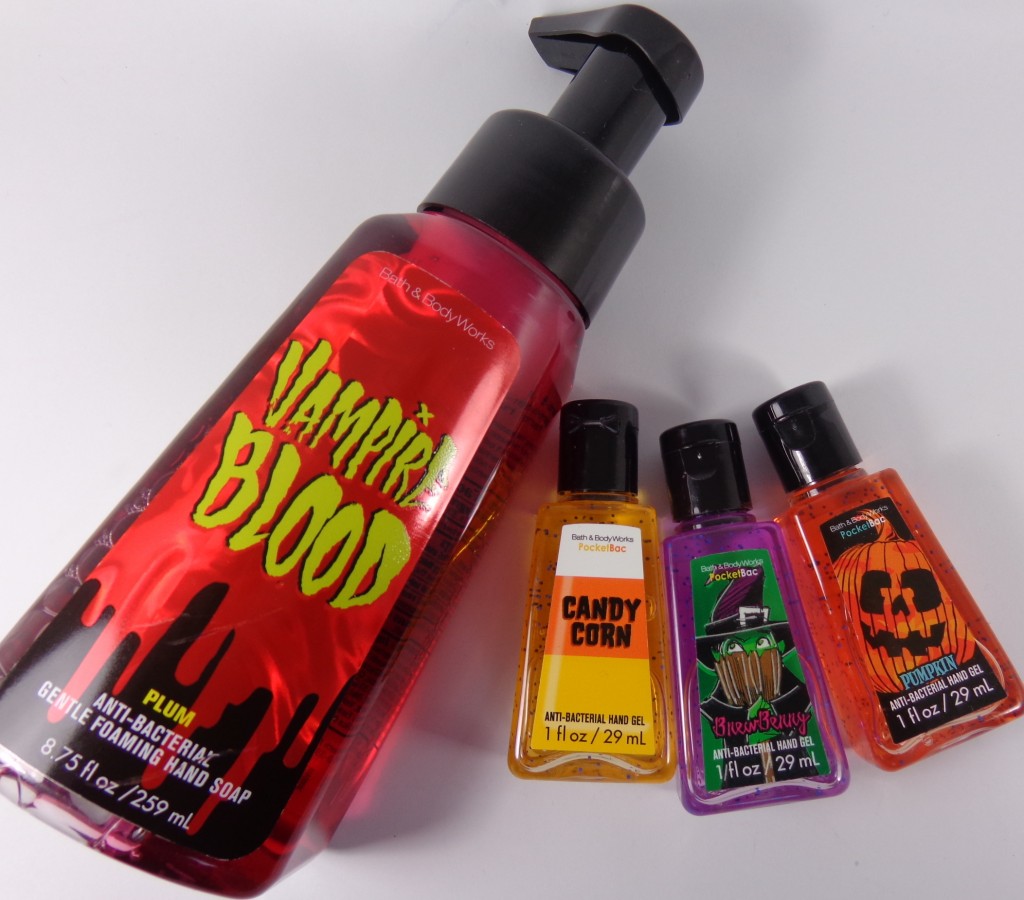 This week I added the Vampire Blood Anti-Bacterial Gentle Foaming Hand Soap to my bathroom decor!  Not only is it festive, it smells really yummy.  Who knew vampire blood would smell like plum?
I'm not really into the anti-bacterial hand gels but I received three little PocketBacs for review:  Candy Corn, BrewBerry, Pumpkin.  I will definitely throw these in my purse for emergencies.  I decided I really like the BrewBerry scent.  The fragrances do a decent job of masking the alcohol scent that normally takes over anti-bacterial hand gels.
You know, that 50% off Halloween sale is STILL going on at BathandBodyWorks.com, why don't you stock up on some fun soaps? You can get Vampire Blood for just $2.75!
Products received from PR for review, all opinions expressed are my own.