Stella Cove offers high-end beachwear for women and children, all in super cool patterns.  You can find both one piece and bikini style swimsuits for girls, cotton cover ups, even sunglasses.  Stella Cove also offers boy's swim wear and women's bikinis.  You won't find any typical patterns from Stella Cove, it is such a breath of fresh air!  Just a few of my favorite patterns are shown below:
We received a girl's swimsuit for review and Ruby was more than happy to model it!  This is a girl who regularly wears her swimsuit around the house all year.  Always wishing for Summer :).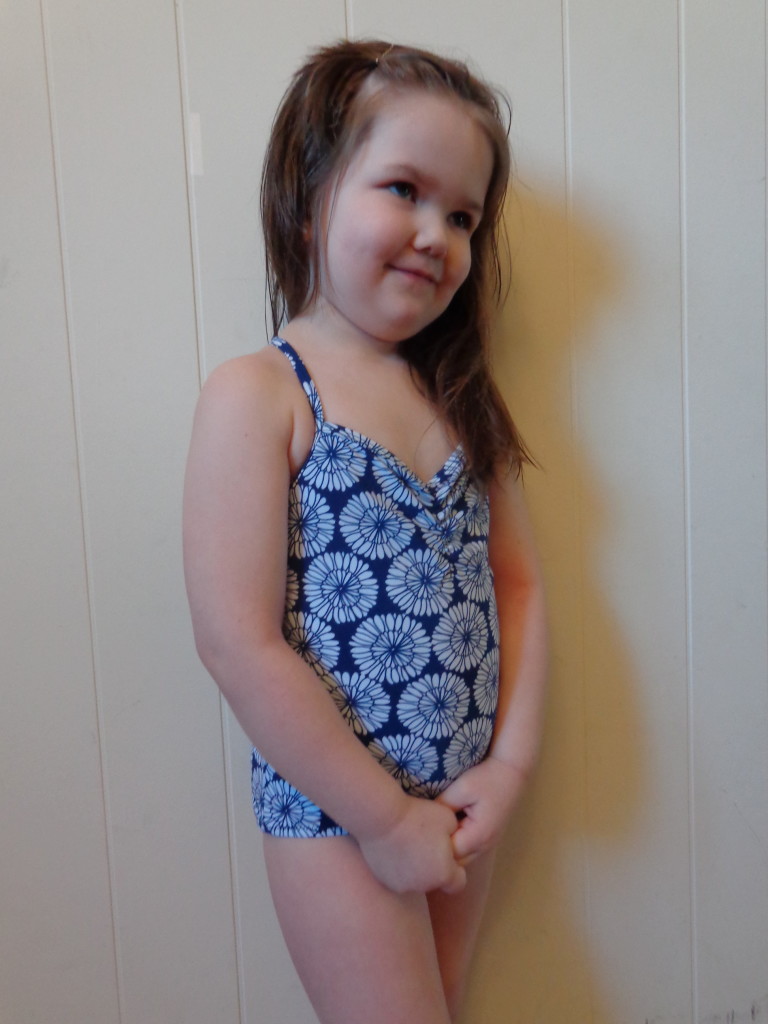 The first thing you should know is that these swimsuits run one size small.  Ruby normally wears a 6 and the size 8 fit her just perfect.  This suit is fully lined in the front, shows quality stitching, and has a very nice cut.  The criss-cross straps in the back offer comfort and we don't have to worry about straps falling down.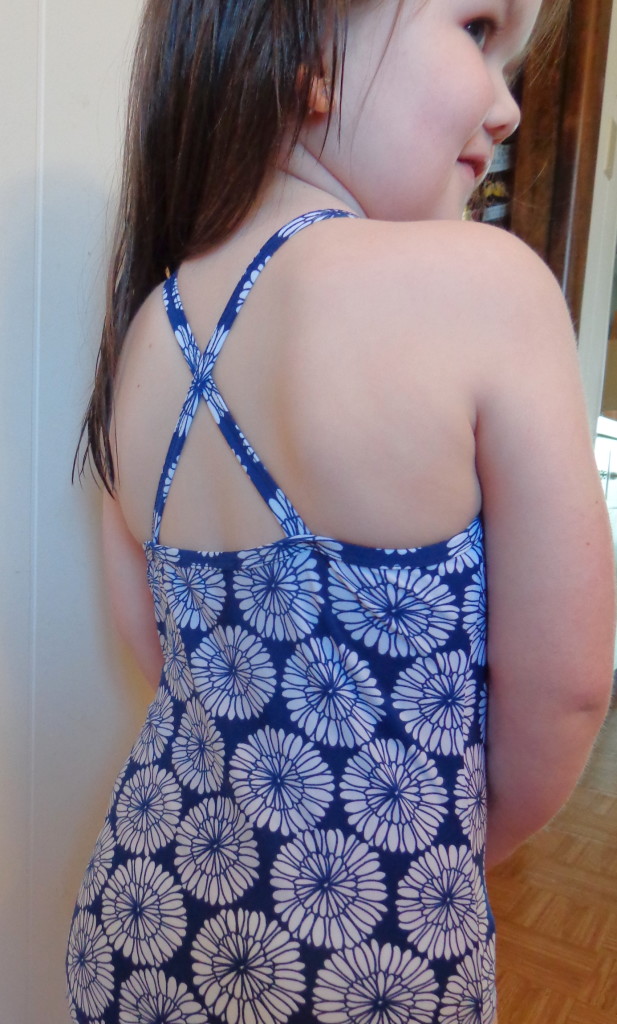 As well as offering gorgeous patterns to choose from, Stella Cove offers a few different swimsuit cuts as well.  Ours is the ballet cut.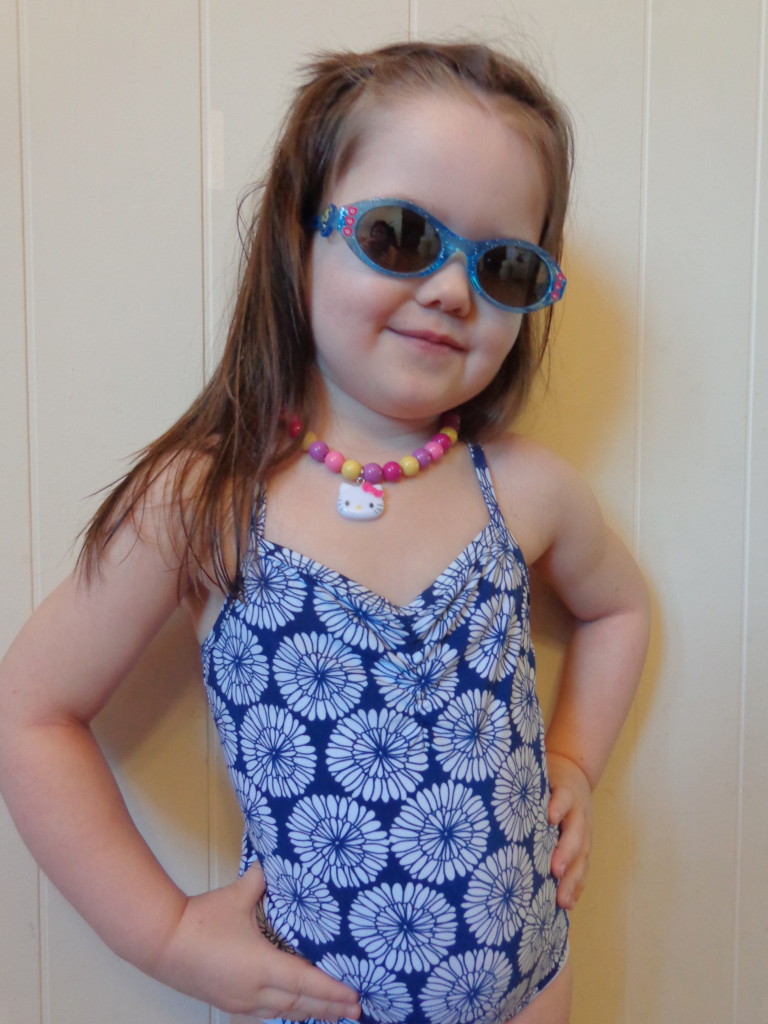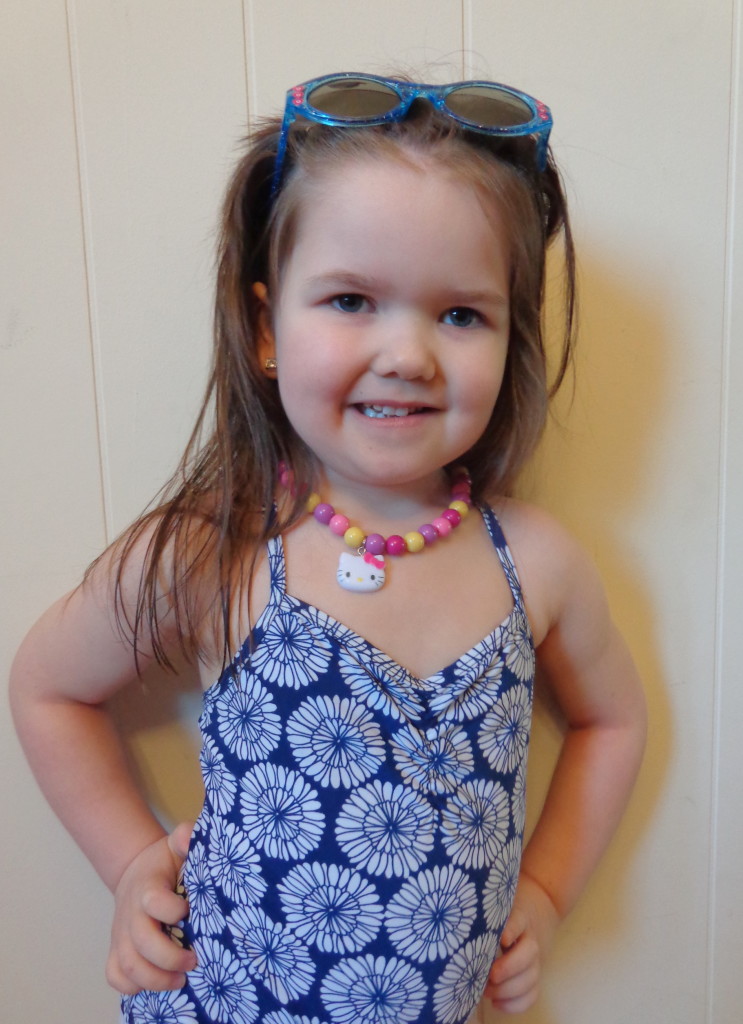 Like I said, Ruby had a blast modeling her Stella Cove swimsuit and even added accessories for a few photos!  She wore it around the house for the rest of the day.  I can't wait for warmer weather to come our way so she can wear her gorgeous new suit out in the water.  Prices for Stella Cove swimwear for girls start at $80.00.  I realize this price range may not be for everyone.  If you are in the market for unique, well-made swimwear in this price range, Stella Cove is a worthy retailer.  Shop Stella Cove for high-end beachwear for girls, boys, and women.
Product received from PR for editorial consideration, all opinions expressed are my own.
What do you think of Ruby's swimsuit photo shoot?