As a woman of 37, I am no stranger to the signs of aging.  I have acquired fine lines, gray hair, and more just since the age of 30.  I believe that thinking ahead to the future in terms of beauty tips can help us all.  I also read beauty articles geared toward younger age groups as well as older age groups.  You can always learn a little something, that's the way I see it!
Take a look at this video with some great beauty tips from Dermatologist Dr. Jeanine Downie:
I received a few products mentioned in the video for review and have  added them to my routine.  I adore the Crest 3D White Luxe Toothpaste ($4.75)!  Before this, I was using the Crest 3D White for it's fab flavor and whitening formula.  I love the taste on Crest 3D White Luxe even more!  My teeth always feel (and look) extra sparkly since I started using this new version.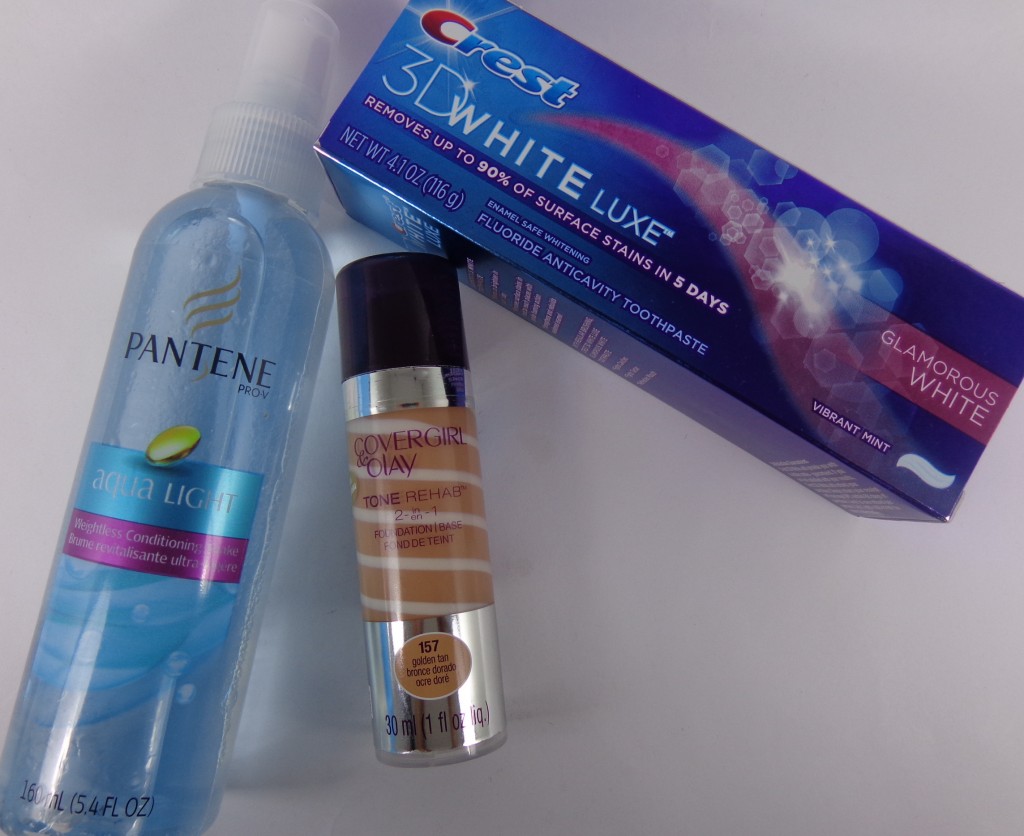 The Pantene Aqua Light Weightless Conditioning Shake ($4.99) has been great to spritz on my hair before blow-drying and flat-ironing every day.  I can always use a little help with protecting my hair from daily heat styling.  I really enjoy the fresh scent on this also!
My favorite?  The Covergirl & Olay Tone Rehab 2-in-1 Foundation ($12.99 – $15.99)!  I have been enjoying this new foundation so much and you don't need a primer, it's built-in.  I found this to have excellent coverage, great staying power and works well with my oily skin!  Full review to come soon.
You can find these products at all your favorite stores now.
* Products provided by PR for review, all opinions expressed are my own. *
Have you tried any of these products yet?