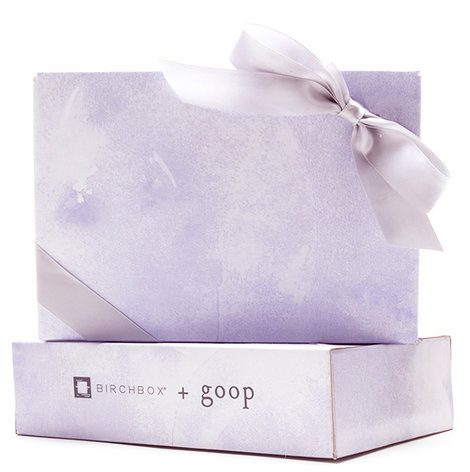 Birchbox has partnered up with goop (the lifestyle publication founded by Gwyneth Paltrow) for October 2012 to curate a special edition Birchbox.  You only have today and tomorrow to sign up and opt-in for this goop Birchbox!
New and existing subscribers who sign up before October 10th to receive this special edition Birchbox will receive goop picks as their monthly delivery in October.
I spy Essie in the Birchbox shop this month, so that's already exciting!  I wonder if there will be a full size or mini in this box?
For more info on the goop Birchbox and curated shop or to sign up, visit www.birchbox.com/goop.
Post contains affiliate link.