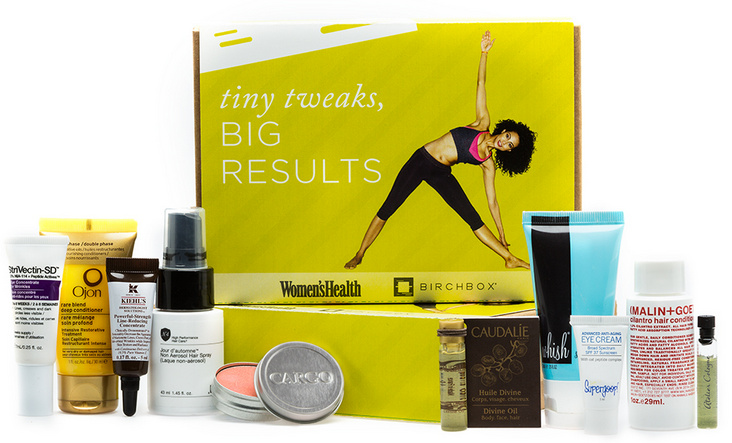 Birchbox has announced a partnership with Women's Health to create a special edition Birchbox for April 2013. The Birchbox, themed "Tiny Tweaks, Big Results", is launching in April in conjunction with the Women's Health beauty issue (on stands March 12th). The special edition box, curated by the editors of Women's Health, features products to add to your beauty routine PLUS a one-year subscription to Women's Health magazine.
The products in the promo photo look promising with brands like Ojon, Caudalie, Cargo, Whish and more.  I am a Women's Health subscriber and have already received the beauty issue in my mailbox.  The issue features many of these products including the Cargo Water Resistant Blush.  I am very intrigued by that one!
All products will be available in the Birchbox Shop starting April 8th.
All current Birchbox subscribers will receive the special edition box in April, and new customers can sign to up to receive their Women's Health Birchbox at www.birchbox.com/womenshealth.
Post contains affiliate links.
Will you sign up for this box?  If you are a subscriber already are you looking forward to the Women's Health Birchbox?