The Body Shop is offering 3 ITEMS FOR $30 in the entire store (also available online)! SAVE UP TO $78!
*Excludes pre-packaged gifts, gift cards, Love Your Body™ memberships and charitable items.
This year The Body Shop is has boxes of joy in-store: Pick up two gift sets for just $25 with any $30 purchase!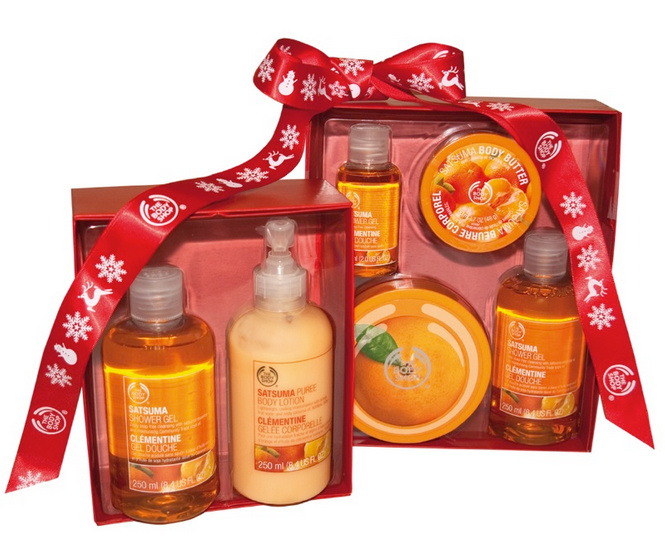 EXCLUSIVE ONLINE DEAL
And don't miss Mistletote – their exclusive 14-piece collection – exclusively online! Just $30 when you spend $30 or more.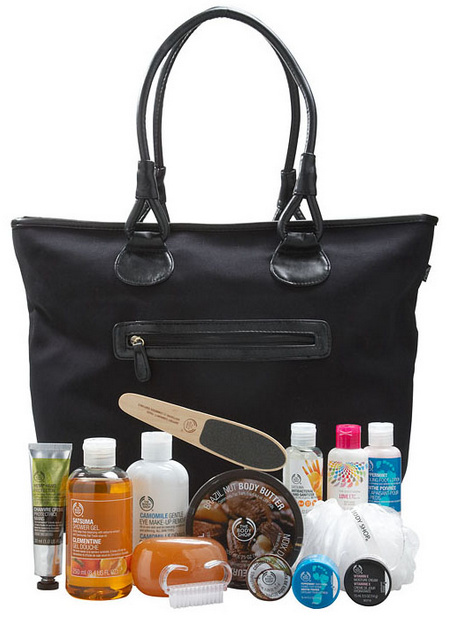 Products included in the Mistletote: Body Butter Brazil Nut, Hand Protector Hemp, Camomile Eye Makeup Remover, Satsuma Shower Gel, Satsuma Hand Cleanse Gel, Mini Foot File, Coconut Lip Butter, Peppermint Foot Lotion, Satsuma Soap, Vitamin E Moisture Cream, Love ETC… Body Wash, Peppermint Pumice Foot Scrub, and a Mini Nail Gift
Will you be shopping The Body Shop for any holiday gifts?