A short while ago, the folks at Bling Jewelry offered to send some of their pieces for me to review. I was kind of excited because although I don't wear (or own) a ton of jewelry, I do love to have some basic staples in my stash.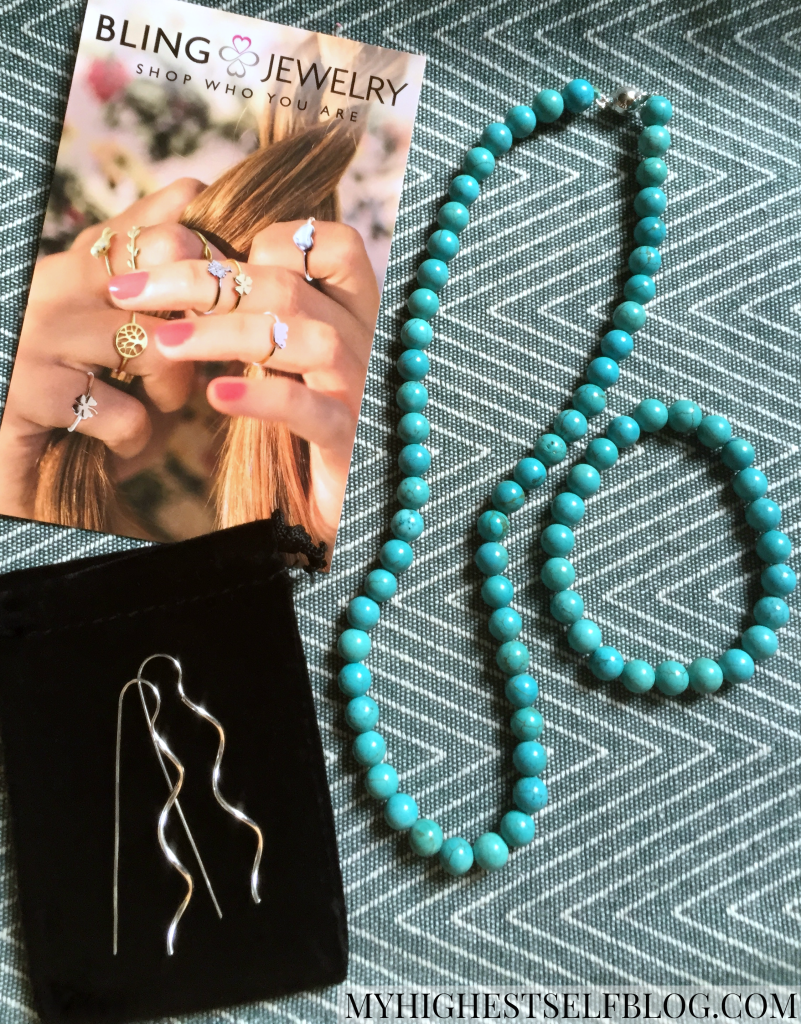 Bling Jewelry is an exclusively online jewelry retailer and they carry so many different styles of jewelry and accessories for all occasions and tastes! They have new and trendy pieces, wedding jewelry, statement pieces and even watches. However, no matter which category you pick from you are going to get a great deal. From what I have seen looking around the site, I think everything is very reasonably priced and you are getting great quality pieces. I was able to look around the site and pick a couple of pieces. Let me tell you, it was no easy feat! I ended up choosing some cute threader earrings and a turquoise necklace & bracelet set, both of which I LOVED.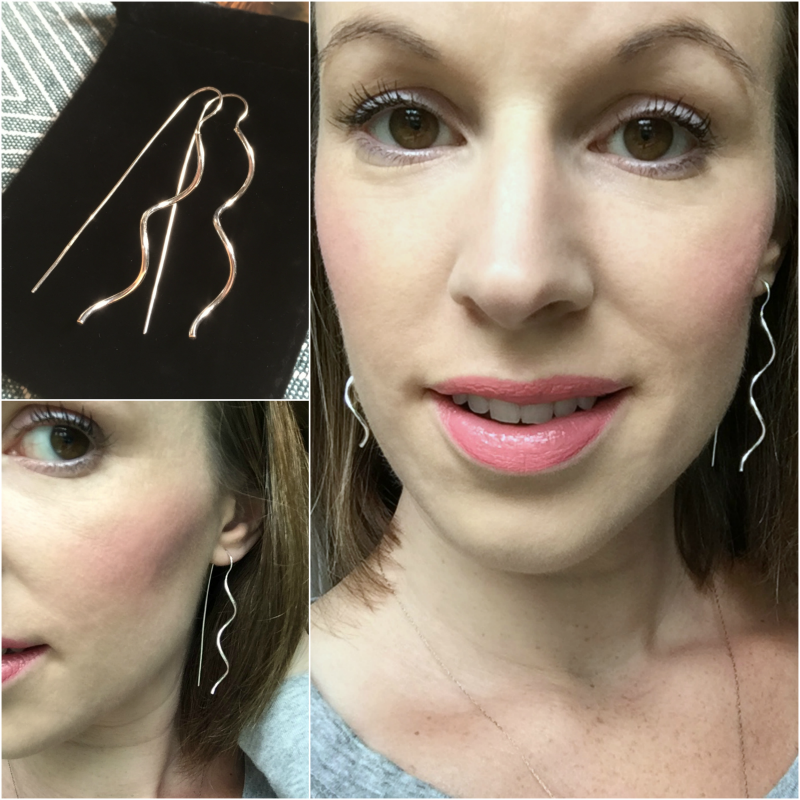 The Spiral Out Threader Earrings are probably the item that I was most excited about getting (and trying on.) They are fun and funky, yet still somewhat classy and elegant. I hardly ever wear earrings, but I have been wearing these every chance I get and I always get several compliments whenever I do. They are solidly made and feel comfortable and lightweight in my ears. (I don't like heavy earrings.) I think threader style earrings may just be my new favorite and I plan on picking up some other cute styles they offer!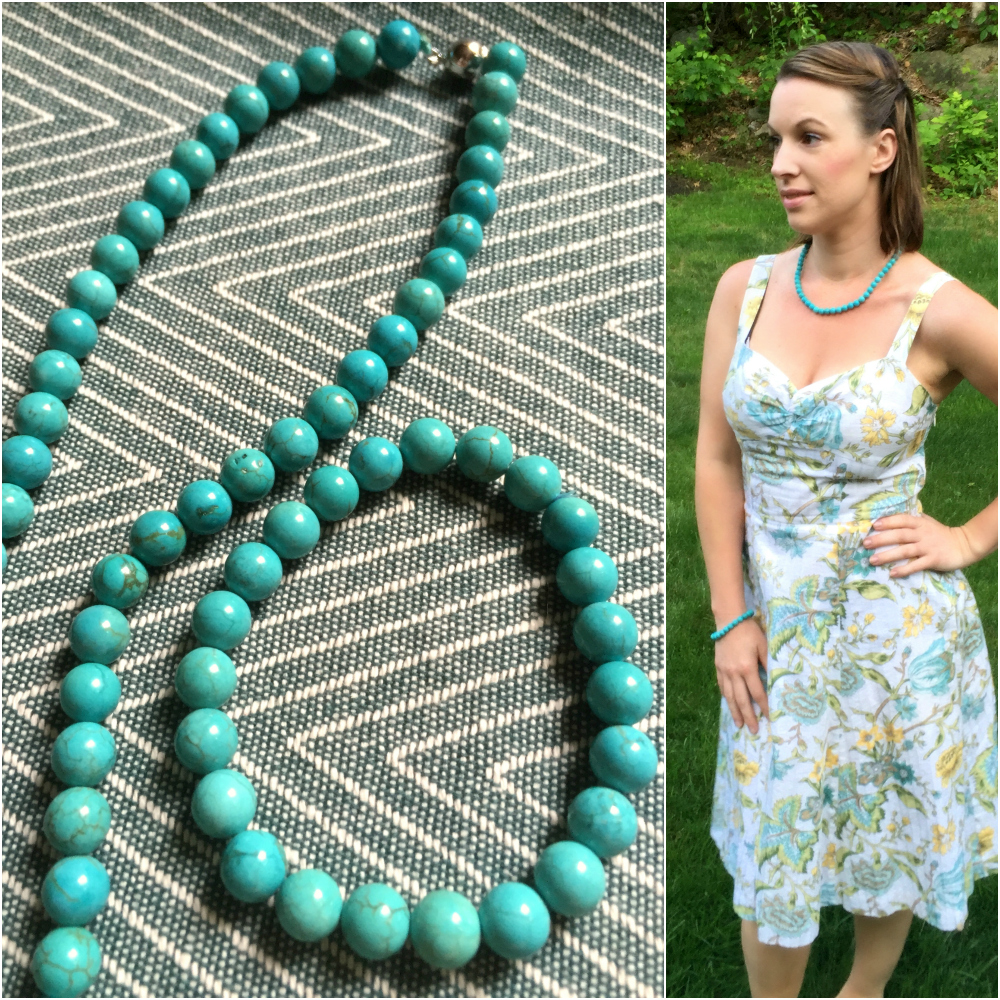 I also picked up the Simple Turquoise Set because it offers 2 classic pieces and I don't own any turquoise jewelry. For some reason I didn't expect this set to be anything that great, but boy was I wrong! In fact, I was pretty blown away at the quality (especially for the low price.) The bracelet stretches to fit wrists that are approximately 7.5 in. and the necklace has a sturdy box style clasp that is easy to latch. Both of the pieces feel high quality and have a very nice weight to them. I love this set more than I thought I would, you really can dress it up or wear it with something more casual. It is a great summer set and I highly recommend it!
I am absolutely thrilled with the pieces that I received and will definitely be ordering from them in the future. They offer free shipping on orders over $19.99 or $2.99 flat rate shipping on orders under $19.99. Also, if you sign up for their newsletter, you get 15% off of your first order…so head on over, there are a ton of great items to discover!
Product received from PR for editorial consideration, all opinions expressed are my own.
What do you think of the pieces I chose?