Today I'm sharing bath and body favorites that has dominated my evening routine for more than a month.  The Body Shop Wild Argan Oil Shower Gel and Body Lotion is such a lovely duo made with community fair trade argan oil from Morocco.  Before this, I hadn't tried anything from The Body Shop in a very long while.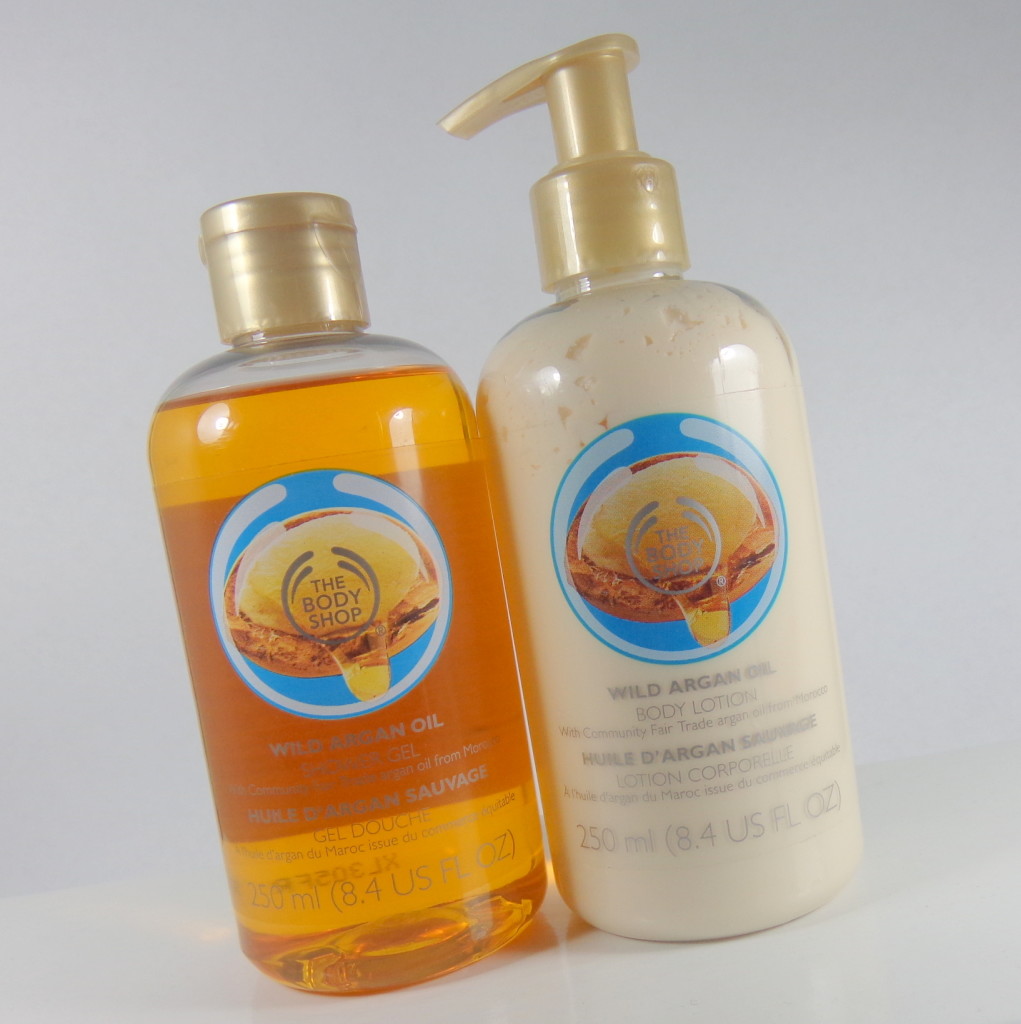 The Wild Argan Oil Shower Gel is a thinner consistency than your typical shower gel (in my opinion).  I find that I have to use a little extra if I want to really good a good lather on my shower pouf.  No worries, though, as the fragrance and the softness it provides to the skin is just divine.  That fair trade argan oil really brings something to the table here!
The Wild Argan Oil Body Lotion is in a nice pump bottle, which I LOVE.  The lotion has a whipped texture which you can actually see even when looking at the bottle.  This makes it so easy to glide on the skin and it absorbs so nicely.  The fragrance in these two product is so wonderful, I love it especially for evenings.  It has a warmth to it and just makes you feel relaxed and cozy.
I'm almost finished with the shower gel and will definitely purchase a new bottle.  Find the Wild Argan Oil line at TheBodyShopUSA.  There are some nice gift sets available so you can try a few products for a great price!
Product received from PR for editorial consideration, all opinions expressed are my own.
Have you tried the Wild Argan Oil line yet?