Ever since the age of about 35, I realized losing weight is not a simple task anymore.  In the past I could decide I wanted to lose weight and basically just eat less and move more.  Done.  Due to changing metabolism, I found that a little extra help is needed.  SLIMQUICK Pure Extra Strength Drink Mix is designed for women to address the physical reasons that we may have trouble losing weight.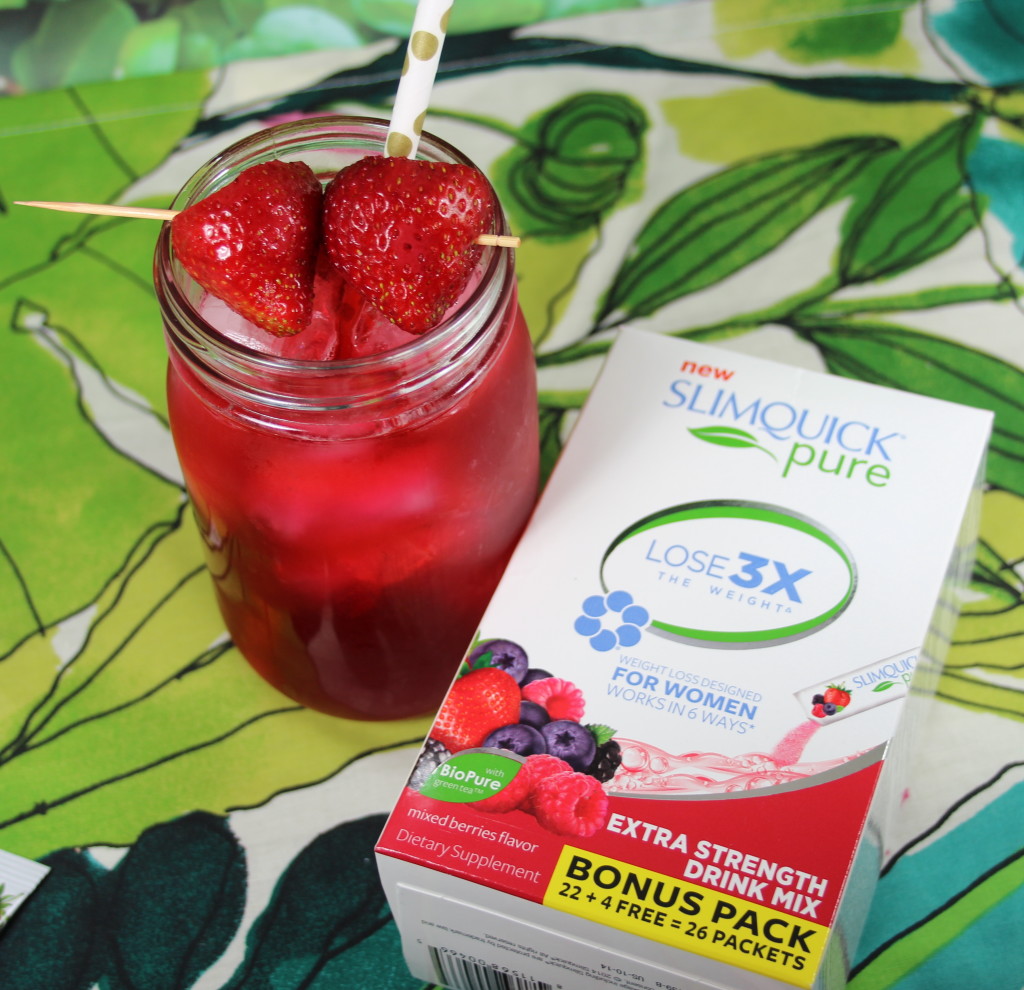 SLIMQUICK Pure Extra Strength Drink Mix is designed to increase metabolism, boost energy, reduce appetite, support hormones, reduce stress and excess water.  These are all things that I have struggled with.  I love that it contains zero calorios PLUS natural ingredients like vitamin D, BioPure Green Tea, calcium, and more.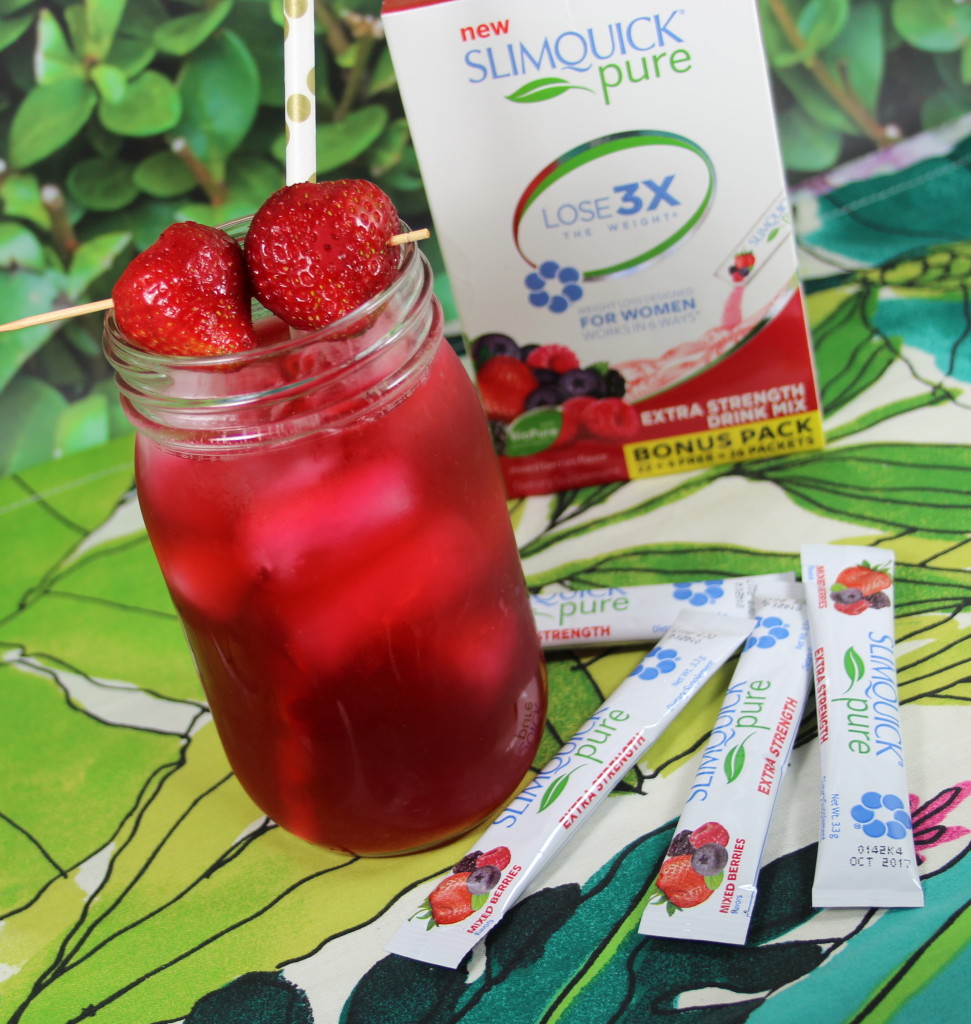 I'm loving SLIMQUICK Pure Extra Strength so far!  It has a refreshing taste and I like knowing that I'm taking extra steps to boost my metabolism and shed extra pounds.  It's been shown (in a clinical study) to help overweight women lose 3 times the weight versus dieting alone in just 13 weeks.  I am definitely looking forward to shedding extra pounds.  I've already lost 10 pounds over the past 3 months on my own but I'd really like to increase that over the next month.
Disclosure: Thanks to SLIMQUICK for sponsoring this conversation.
Have you tried any weight loss supplements?  Will you be trying SLIMQUICK soon?