New for Fall 2013 is BOSS JOUR Pour Femme Eau de Parfum. As with BOSS Nuit Pour Femme, Gwyneth Paltrow is the ambassador to this fragrance. A nice counterpart to the warm and sensual BOSS Nuit, this new BOSS JOUR is a citrus floral with an earthy finish.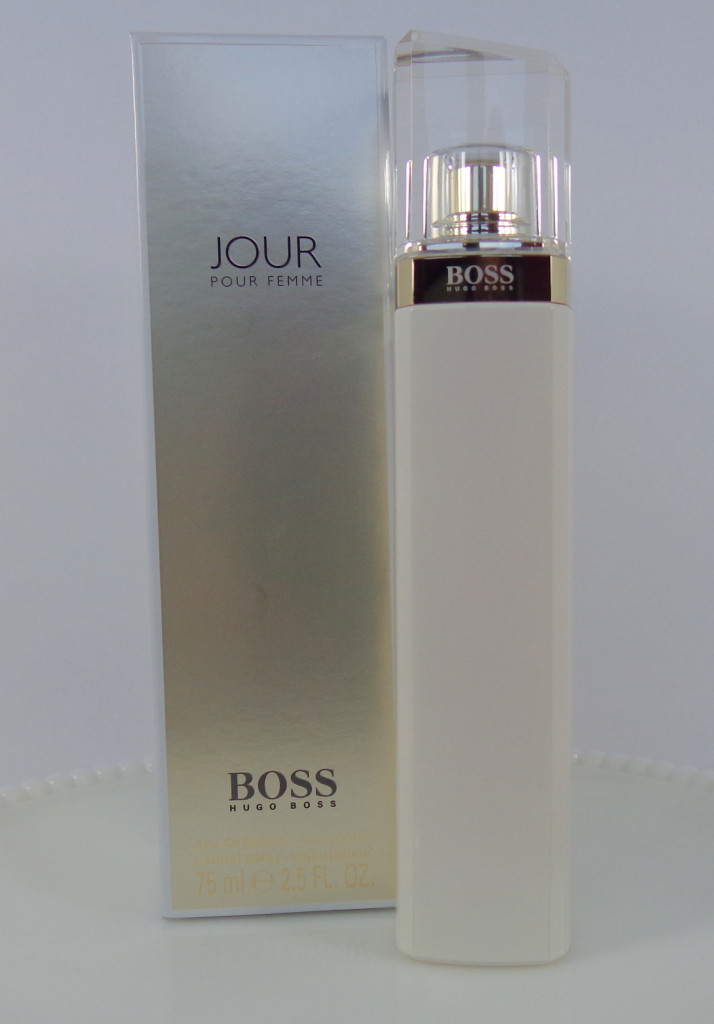 BOSS JOUR starts off with the freshest of citrus – grapefruit and lime fragrance. White florals show up during wear, lily of the valley being my favorite. The earthy notes on dry down include white birch and amber. I call this my "happy perfume" as it seems to brighten up my day whenever I wear it. This scent has outstanding lasting power when I wear it, lasting throughout the day. I love that BOSS JOUR is in a tall, creamy-colored bottle with gold accents–truly the opposite to the black bottle of BOSS Nuit. The two bottles look so elegant standing next to each other on my dresser. As a Pisces, I LOVE opposites and anything that addresses the two sides of my personality

. Hugo Boss stores and soon at HugoBoss.com, $78
Product provided for editorial consideration, all opinions are my own.
Do you wear different perfumes to express different sides of your personality?