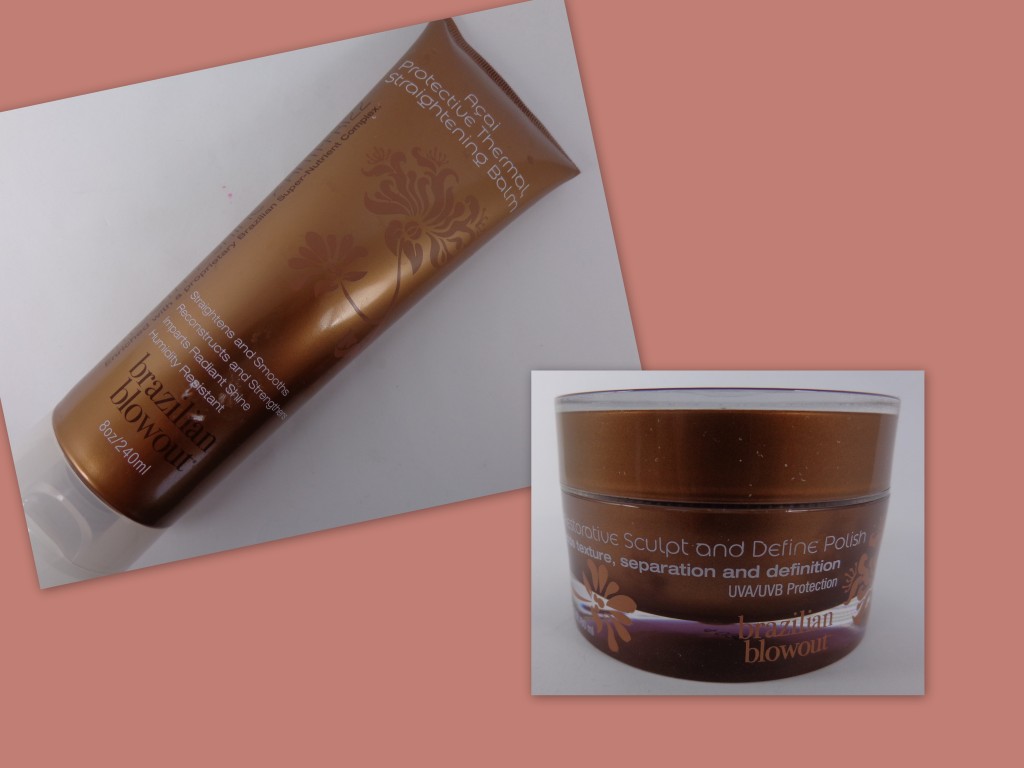 Since my hair is thick, coarse and neither straight nor curly, I struggle with getting the sleek style that I prefer.  I always have to use my flat-iron and some sort of smoothing product.  Even if you have not had a Brazilian Blowout at the salon, you can still use Brazilian Blowout styling products to make your hair straighter and smoother.
My short hair has responded well to the Acai Protective Thermal Straightening Balm.  I apply the balm to my towel-dried hair, blow dry and use my flat iron to achieve a salon-quality sleek do!  The final result made my short hair feel a bit heavy but if you have longer hair you may not notice a heaviness.  This balm protects your hair from heat styling and definitely tames the frizz.
To add a bit of texture and definition, the Acai Restorative Sculpt and Define Polish does the trick.  With just a bit warmed in your hand, you can add the perfect touch to your smooth hair style.
If you are looking for effective products that will keep your hair smooth, give Brazilian Blowout styling products a try!  Click here to find a salon where you can purchase these and a number of additional hair products from Brazilian Blowout.
* Products provided by PR for review, all opinions expressed are my own. *
What are your favorite hair styling products right now?