Recently I became aware of Bright Endeavors, an organization that provides paid hands-on job training for adolescent moms in Chicago.  I love to share such positive stories in my local area so I could not be more thrilled about Bright Endeavors!  Every candle is made by a young mom looking to brighten her future.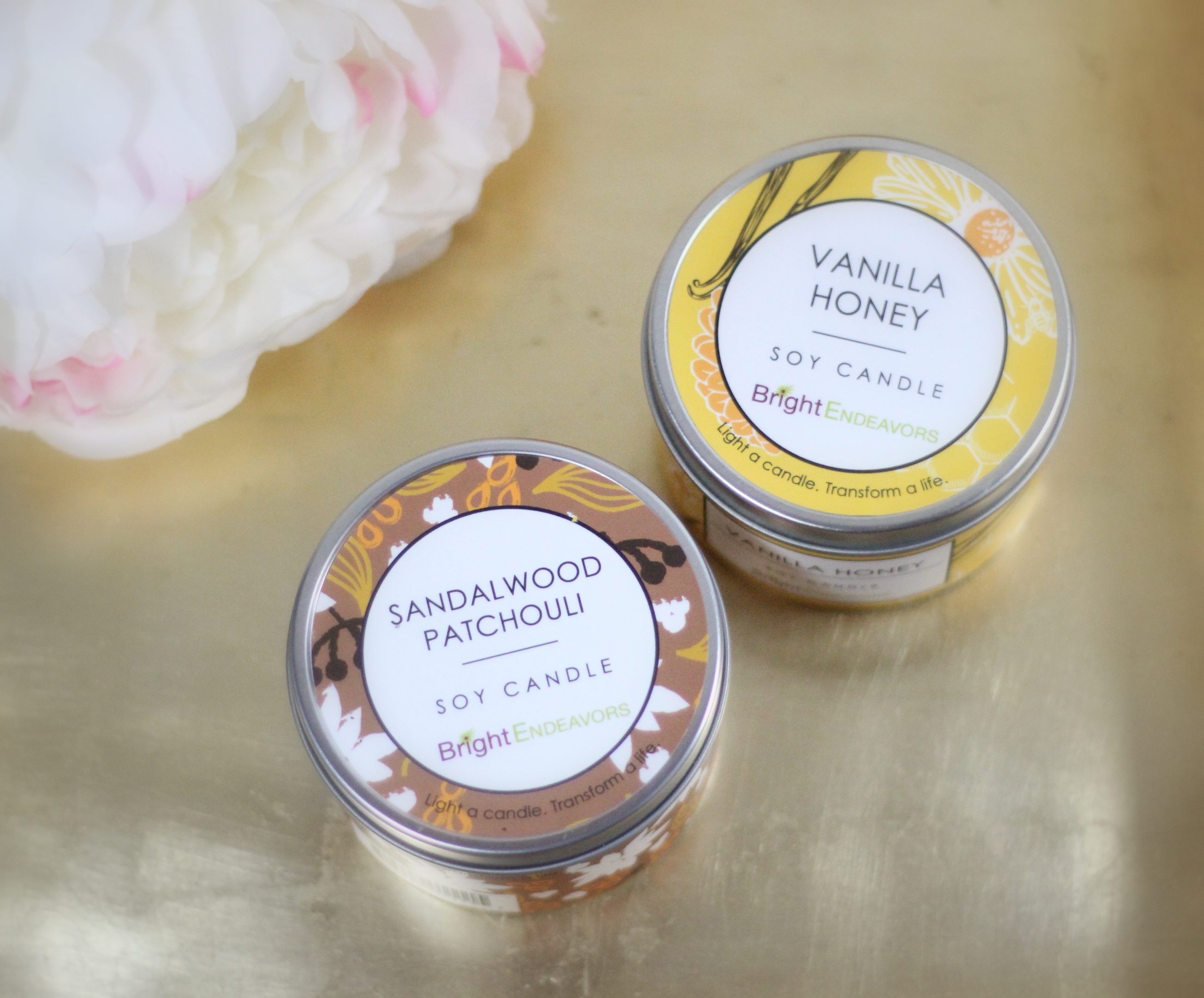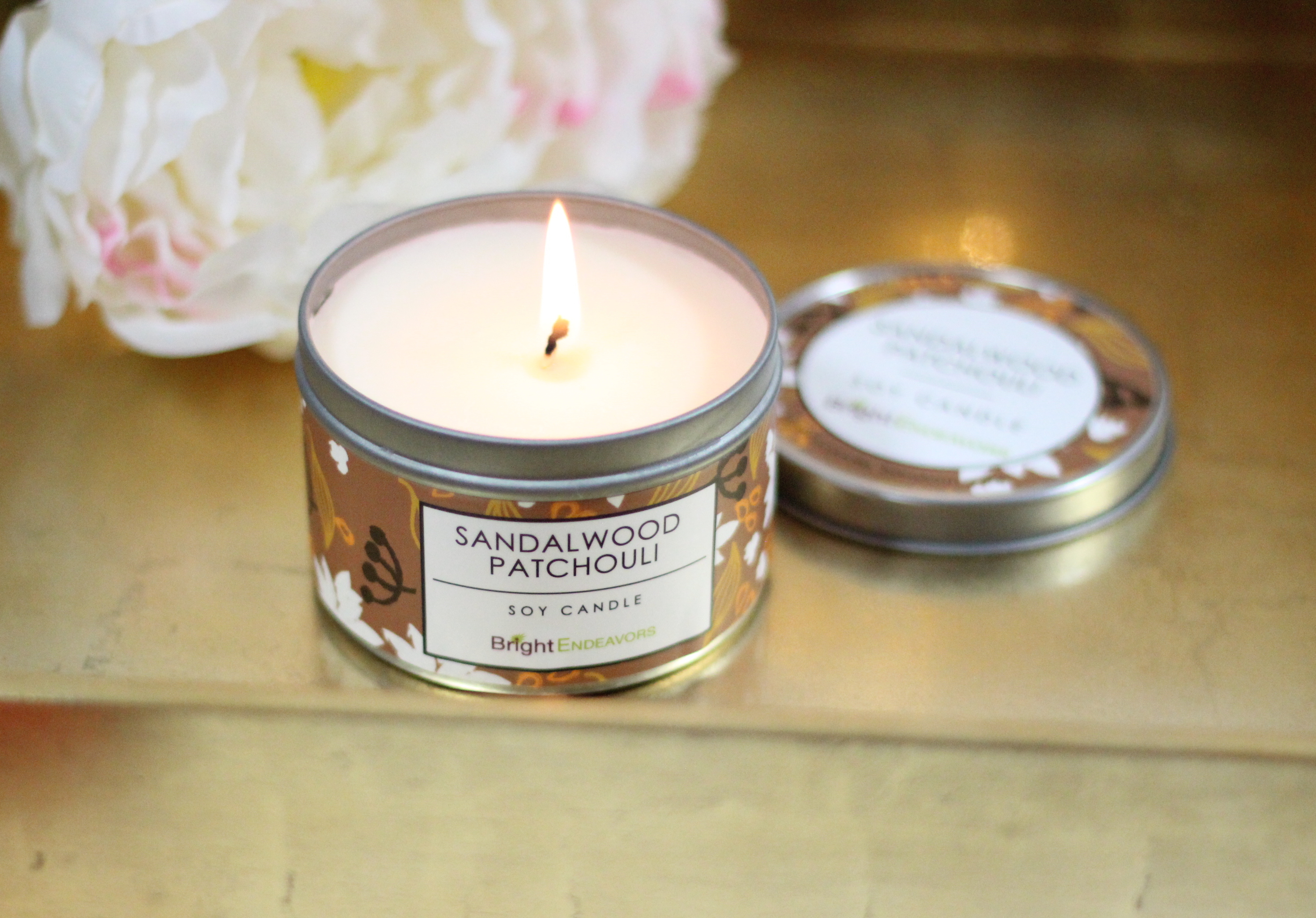 I received two soy candles from Bright Endeavors:  Vanilla Honey and Sandalwood Patchouli.  Each one is packaged in a pretty tin and if you flip each one over you'll see the name of the young mom who made your candle.  Love that!  When you purchase a candle from Bright Endeavors you are impacting not only the life of the young mother who crafted the candle but also the child that mother is supporting.  Think of all the mothers and children that you could impact!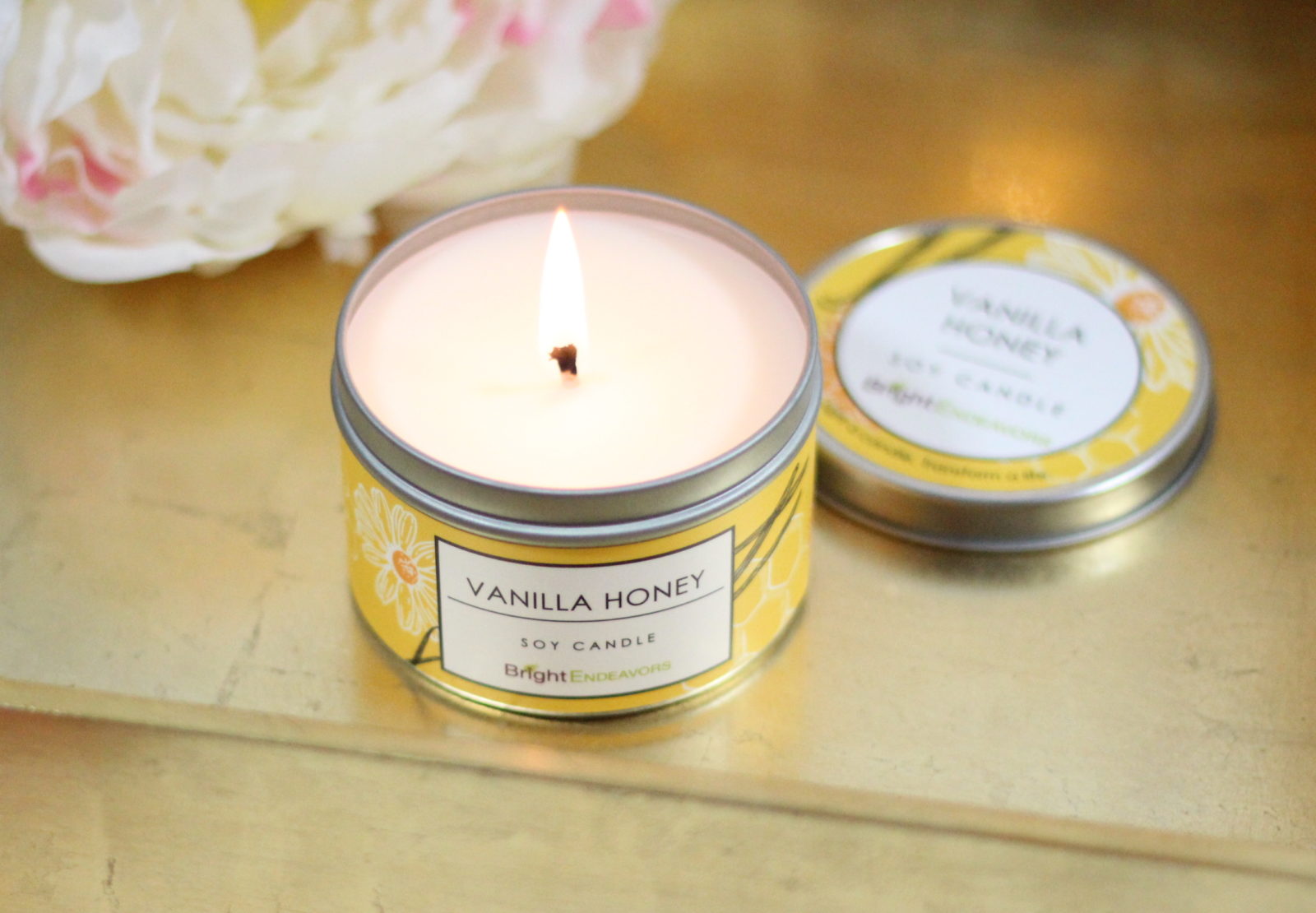 These candles are beautifully made and smell so good.  This week, I have had Vanilla Honey burning every day as I work at the computer.  It has been my faithful companion.  I just love a comforting scented candle.
Product received from PR for editorial consideration, all opinions expressed are my own.
SHOP:  BrightEndeavors.org – 100% of purchase support their mission