This post was sponsored by Weight Watchers Sweet Baked Goods as part of an Influencer Activation for Influence Central. I received complimentary products to facilitate my review.
Over the past year, I have become more health-conscious.  At the age of 41, it became apparent that I needed to be more proactive in my journey to stay healthy and lose a bit of weight. I began to  change my eating habits and just this year, joined a gym! That is huge for me.  One of the toughest challenges along the way is staying on track when I attend gatherings or have a party at home.  When we are having a party, I think the tendency is to go overboard and buy all the sweets, all the snacks, and all the drinks.  That can send my eating habits into a tail spin!  It seems that if I over-indulge one day, it turns into two, three, or even more days off track.  I know some of my friends and family are also trying to be more calorie-conscious.  These days, that means that my party-planning is going in a new direction!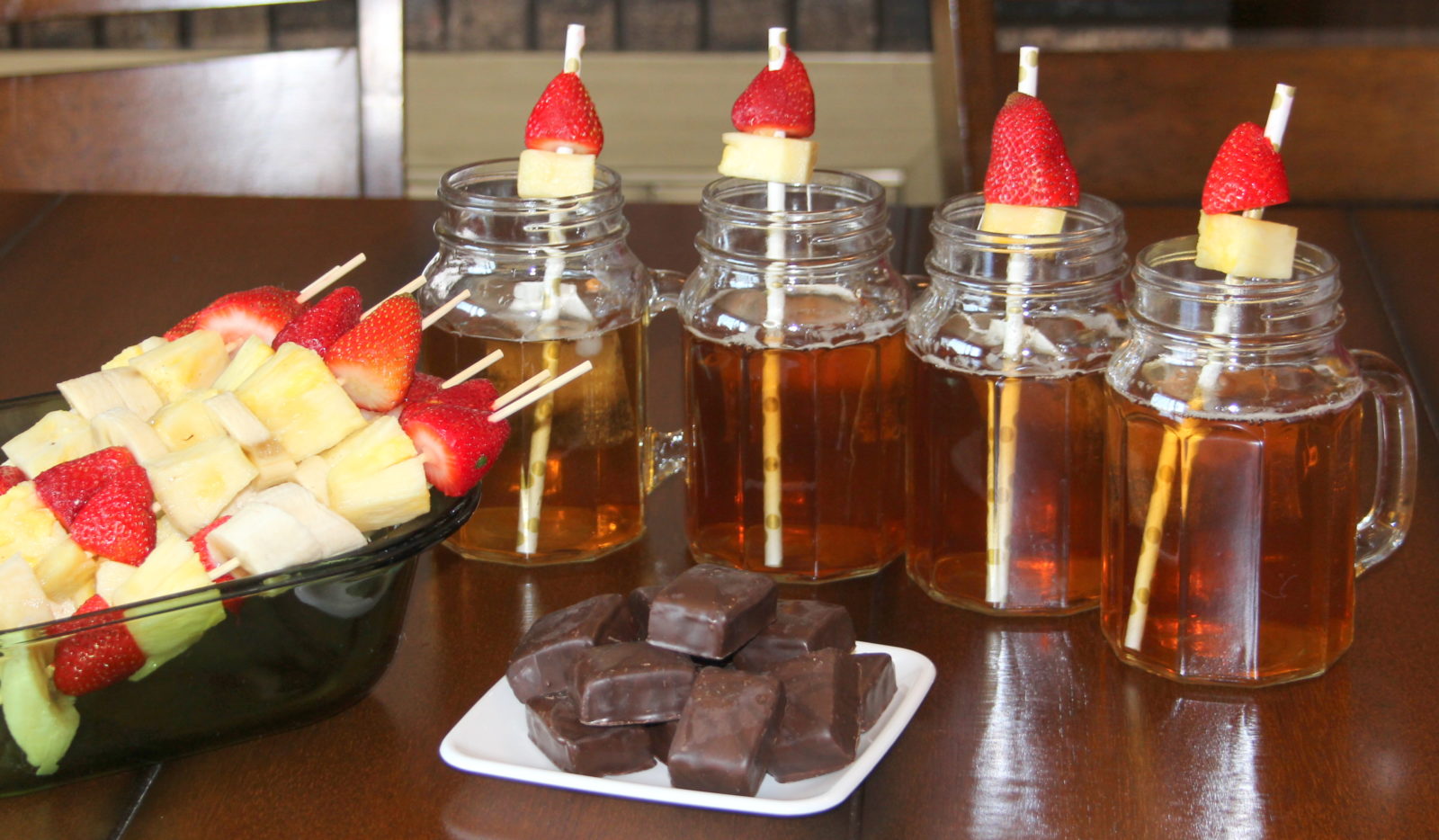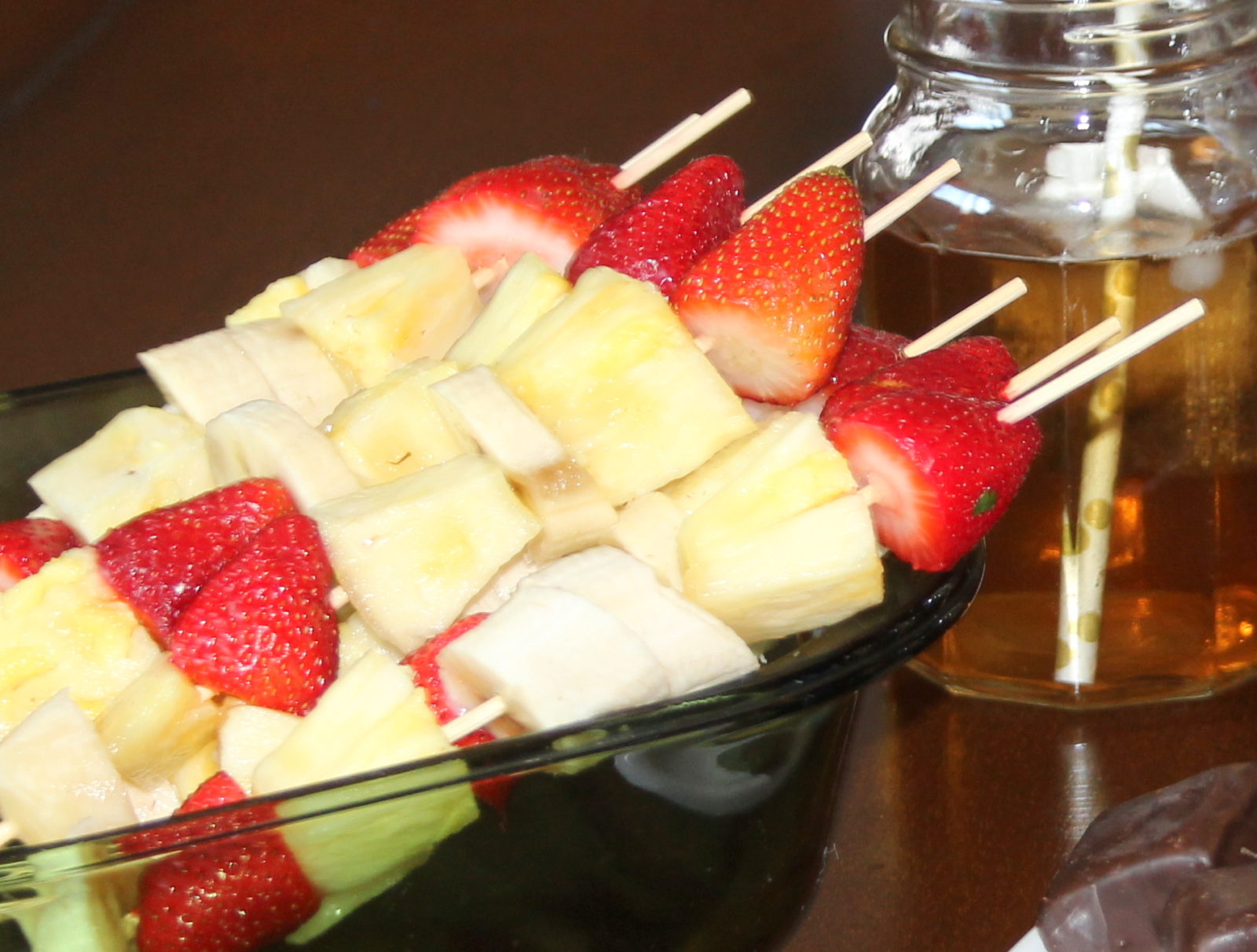 I now opt for fruit instead of chips and dips.  I have always been a chip and dip kind of girl but that type of snacking just won't fly these days.  I can't have just one chip.  Now, I put together fruit combos and serve them on skewers for a fun, light, and beautiful snack at parties.
Second, I offer fresh iced (or hot) tea instead of sodas.  I have found that indulging in sodas can have a real negative effect on the body.  Full of empty calories and sugar, it just makes sense to cut these drinks out of your daily routine.  Plus, I love the variety of teas that are available now.  I can offer everything from herbal to black, green teas, and so much more.  It's easy to customize each drink with add-ins like herbs and fruits as well.  Tea gives the party such a unique feel.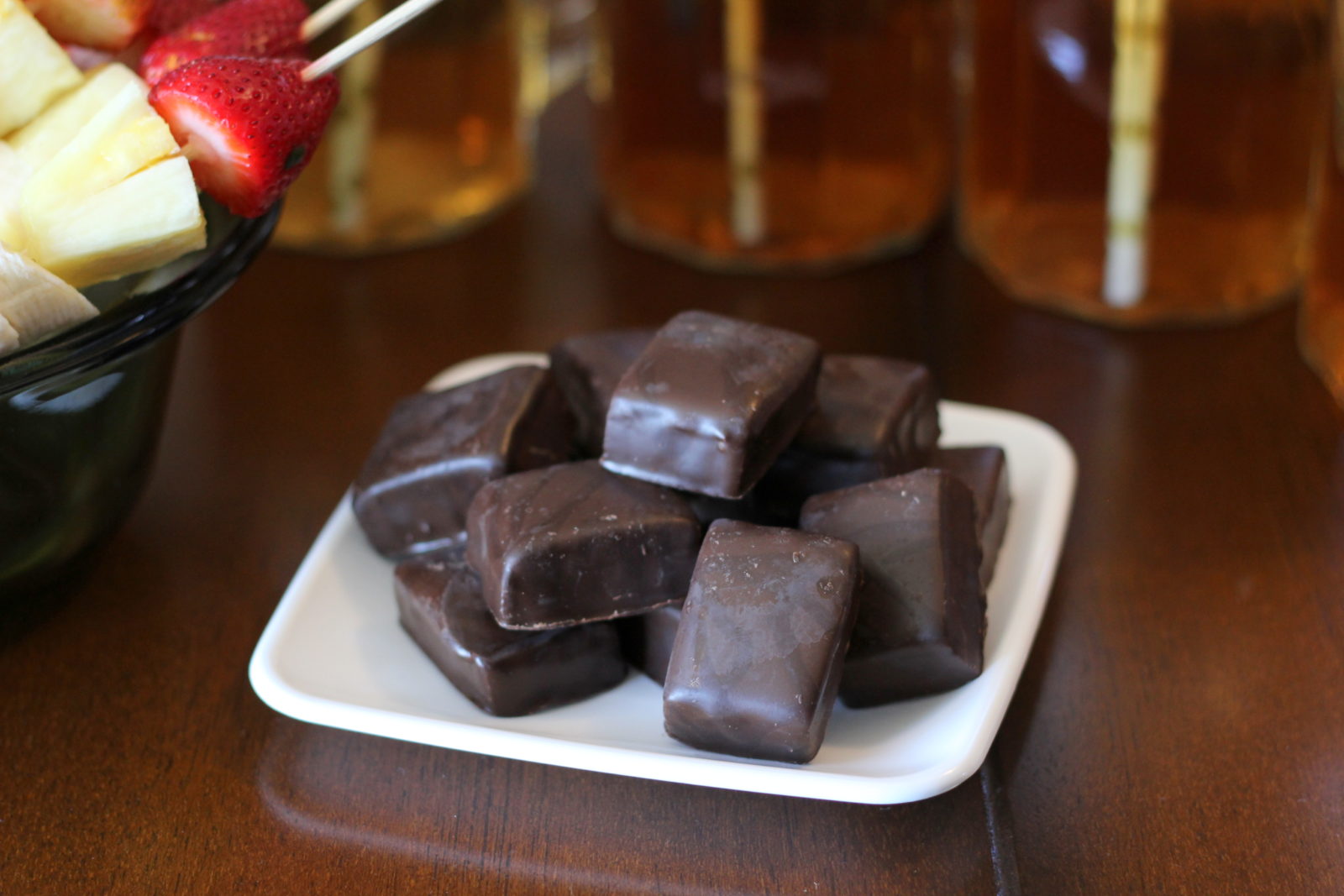 Third, I no longer load up the sweets table with tons of calorie-laden treats.  Really, is there a need to offer 7 different gut-busting desserts at one single party?  These days, I pick up Weight Watchers Sweet Baked Goods for dessert and call it a day.  The Salted Caramel Brownie Bliss you see here are both sweet and salty (great combo) with rich flavor throughout.  These treats are just 80 calories per serving and 4 SmartPoints®.  That's something to celebrate!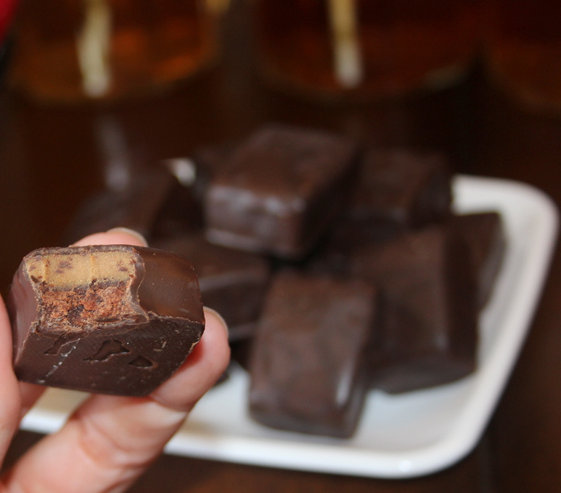 I couldn't be more thrilled that we can all have our dessert without fear of stuffing ourselves to the max.  The best part is the taste, so delicious.  Ray even loves these treats and he is a certified sweet-aholic!  There are so many other Weight Watchers Sweet Baked Goods products, just look at the variety: Triple Chocolate Brownie Bliss, Mint Chocolate Brownie Bliss, Peanut Butter Brownie Bliss, Chocolate Crème Cake, Lemon Crème Cake, Red Velvet Crème Cake, Carrot Crème Cake, Chocolate Brownie, Coffee Cake, Chocolate Chip Cookies, and Oatmeal Raisin Cookies.  I cannot wait to get my hands on those Peanut Butter Brownie Bliss and Red Velvet Crème Cake!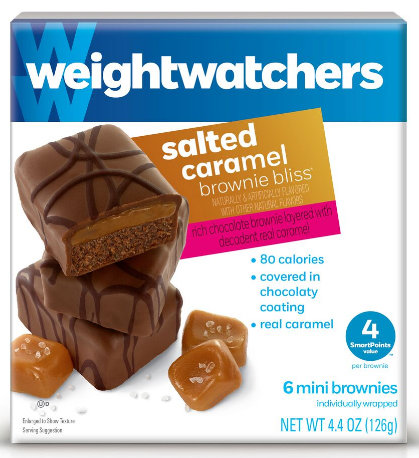 Bonus:  The "Love It Or It's Free" Challenge is going on now through May 31, 2016. Customers are invited to purchase any Weight Watchers Sweet Baked Goods treat, try it and if you don't love it get your money back!  Get the complete details and customer reactions here.  
Visit the Weight Watchers Product Locator to see where you can purchase these treats.  I hope you will take part in the "Love It Or It's Free" Challenge, it's a win-win situation!  
How do you plan a party while still being calorie-conscious?