Happy Friday!  I just wanted to share a couple of my casual outfits from this month since both included a few new items.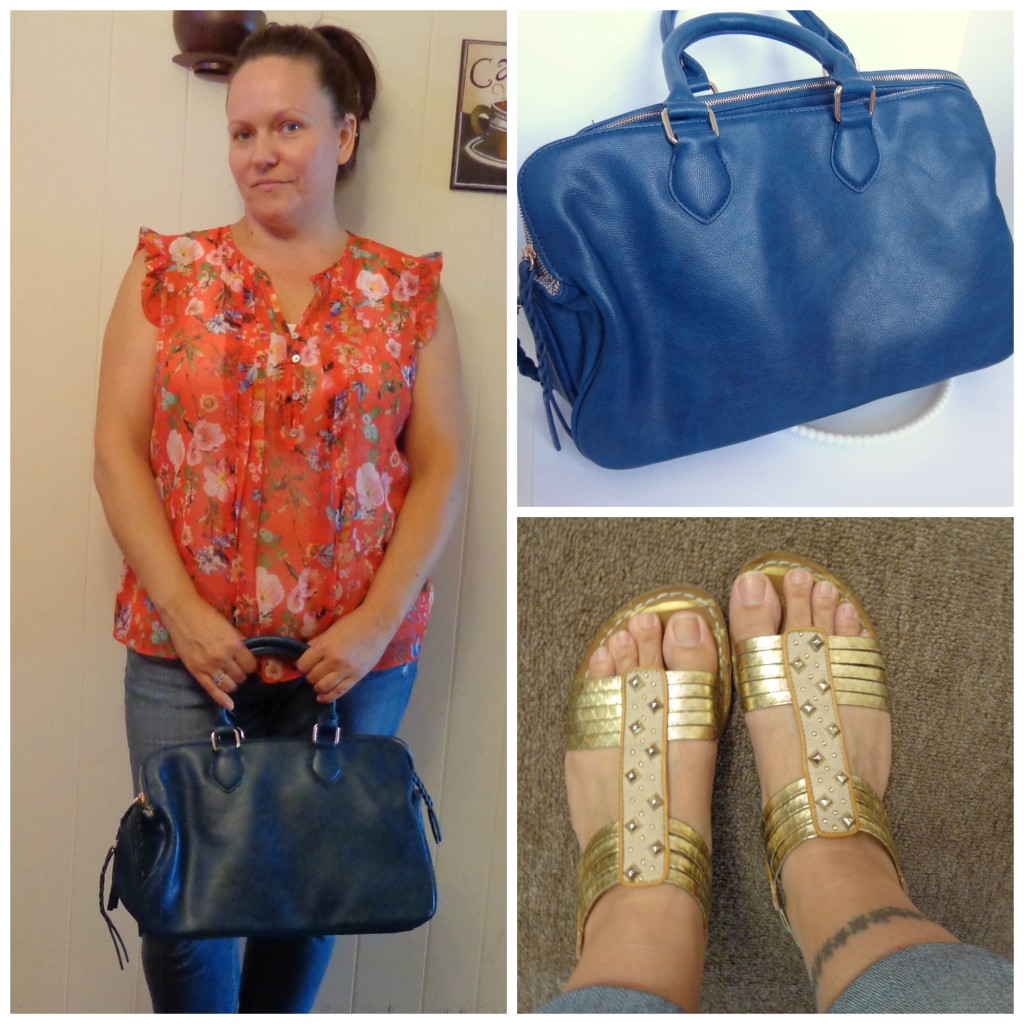 First up is a new top from Wallis and let me tell you I adore the fit and overall look.  I was so drawn to the beautiful pattern.  I paired it with the Demsey bag from JustFab, a very roomy handbag with gorgeous details.  It is such a unique shade of blue (not too dark or light) that I had to have it.  I am tempted to add the cognac color to my collection too!  Kohl's capris and sandals from the Sam & Libby collection at Target round out this look.  I have basically been wearing these daily since I picked them up a while back.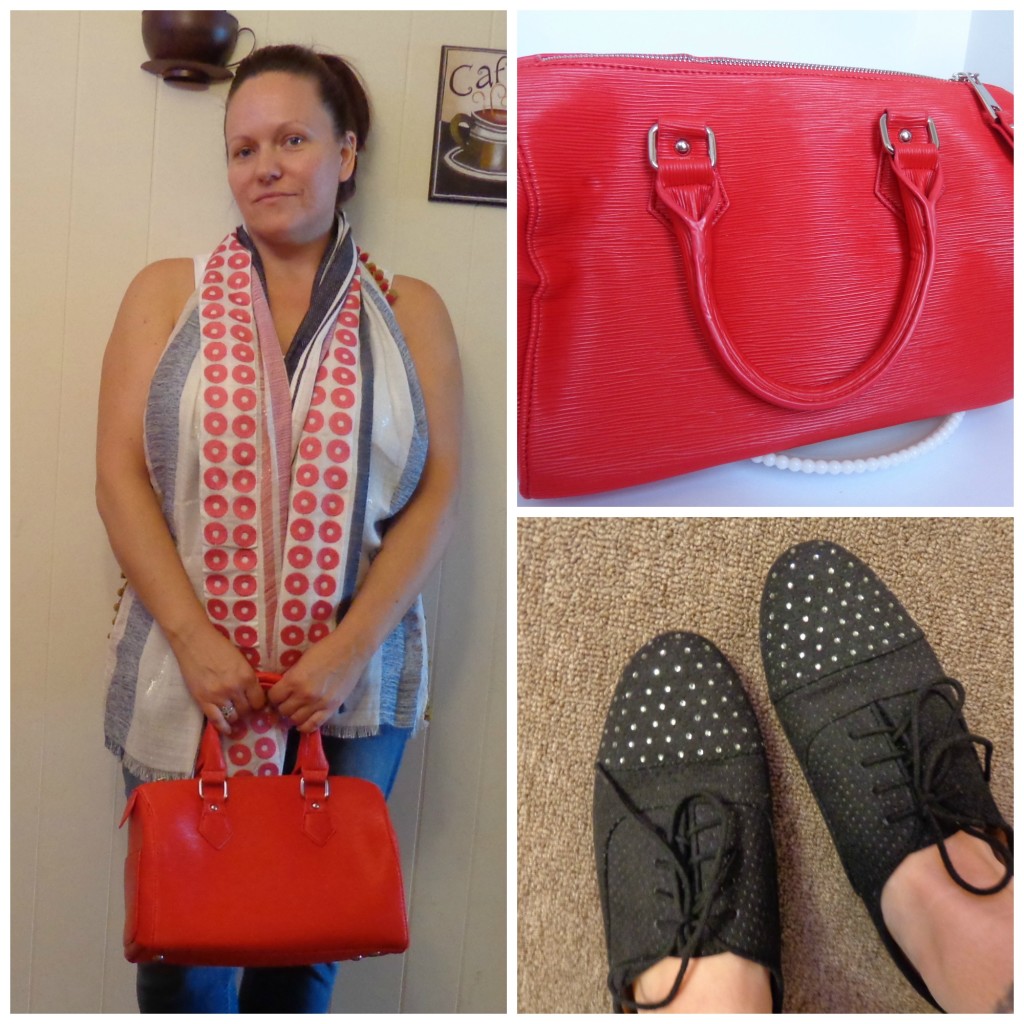 Next up is an extra casual look, just a white tank with this fabulous LOFT scarf.  I had my eye on it (those pom poms!) and picked it up on sale recently, woohoo!  I added the red Laurent bag from JustFab (also available in black or white).  This bag has been on my wishlist for a couple of months and I finally got it.  The bright red really knocks me out!  My super-cute oxfords are a nice addition to this little ensemble.
JustFab handbags and oxfords received from PR for editorial consideration, all opinions expressed are my own.
Linking up with the Verizon Voices Fashionista Style Hop.
What items do you love for casual outfits? I'd love to hear about recent additions to your wardrobe!