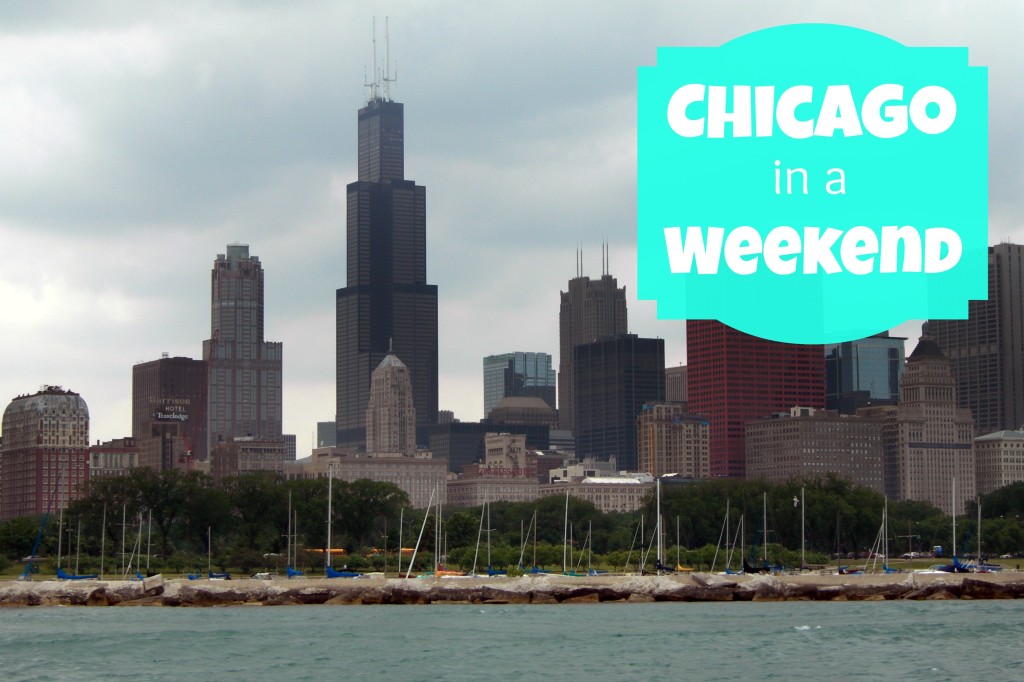 A weekend vacation to Chicago is long enough to get in a good portion of the city, but it does mean cutting out a lot of not so spectacular tourist destinations. Known for its architecture, culture and world-class museums, Chicago keeps even the locals busy with new things to see and experience so it's really important that you focus on what you enjoy and tailor your trip around that.  Combining guided tours, meals with scenery and fun activities will give you a unique view of the city.
Discover what you can do in Chicago in a weekend to put together a trip that keeps you busy but still allows for time to just enjoy yourself and the scenery.
Skip Individual Tours  
With all the time that it takes to get into and explore the several skyscrapers and historic buildings, you can fill weeks worth of vacation time. Instead, book a see it all tour that will let you view the architecture, learn a little history and enjoy some time on the water. Chicago has a couple different boat tour companies that run a variety of tours up and down the Chicago River and out on Lake Michigan.  Some of the most popular include twilight tours that include a lake view of the weekly firework show.
View a One of a Kind Collection
The city of Chicago is home to several world-class museums, and each of them holds an amazing collection of artifacts, painting and exhibits. However, it is impossible to see all of them in one weekend, and if you were to try you would miss out on seeing a couple really great things. Instead, think about the types of things that interest you the most and focus on seeing one or two museums. The Field and the Art Institute of Chicago are the best choices when you only have the weekend because both house collections you would be hard pressed to find anywhere else in the world.
See a Little of the World
One of the best ways to experience Chicago is to head into the neighborhoods that the city is best known for. The entire world came to Chicago and when they set up shop in different areas, it ended up creating a world map of neighborhoods. From Chinatown to Little Italy to Andersonville's Swedish neighborhood, you can travel the world via the el train. Try exploring one or more neighborhoods for the full experience and enjoy everything from authentic cuisine to cultural museums and even global shopping.
Enjoy the Natural Beauty
Chicago lies along Lake Michigan, and that lake plays a huge role in the daily life of the city.  When the city was first being planned and developed a lot of thought was put into establishing gardens and parks for the public, and that trend has continued to this day. Lincoln Park stretches for miles along the lake, and is home to a public zoo, conservatory, manicured gardens and plenty of sidewalks and beaches to enjoy. Rent a bike and cruise the north or south shore, or explore the parks and gardens and the countless public artworks and sculptures that have been added over the years. Passing through the public spaces where the people live is often the best way to see any destination.
Enjoy Chicago and be sure to let me know if you have any favorite destinations in the city!