So I had my first go-around with a magnetic polish!  You Move Me from China Glaze Magnetix is a bronzey brown and I did like the final result.  It took me a few tries to get my technique down and even then I had several mishaps.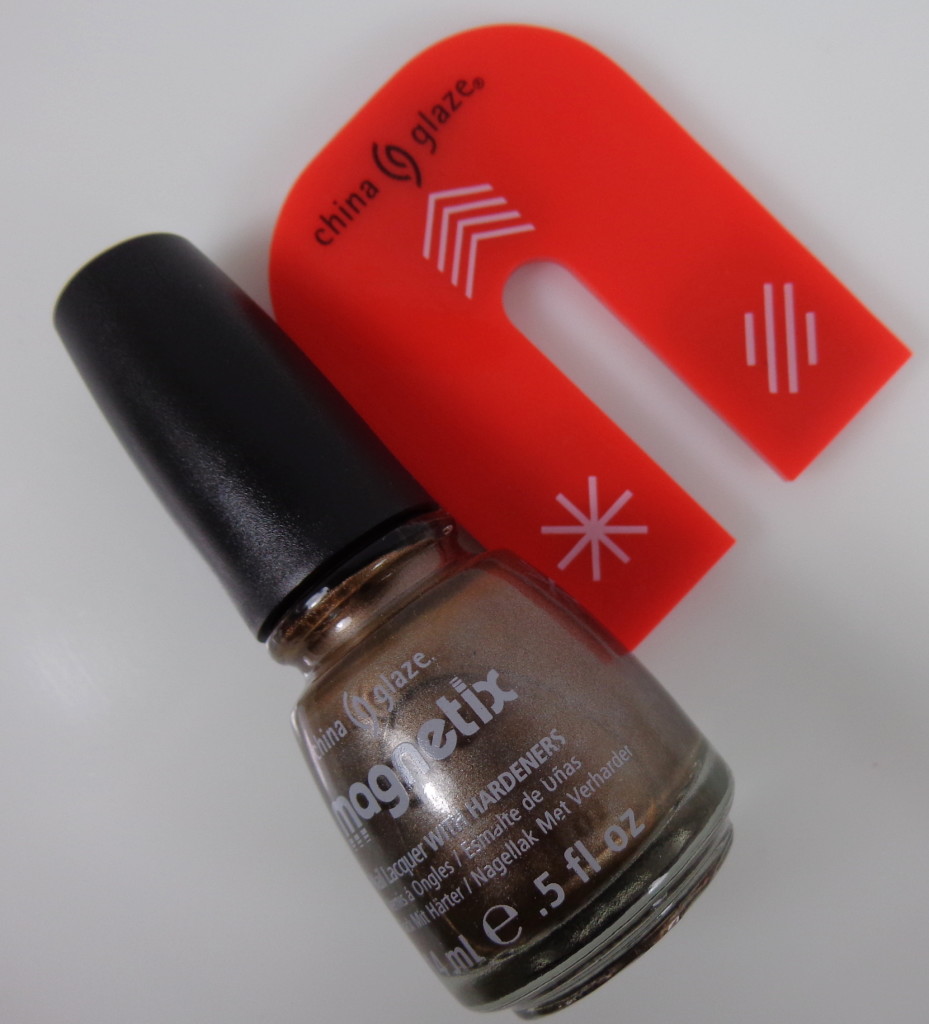 The instructions say to apply one coat and then hold the magnet over your nail for 5-10 seconds.  After trial and error here's what worked for me:  I did one coat as a base, let it dry.  On my second coat I held the magnet as close to the nail as possible for 30 seconds and a nice design showed up.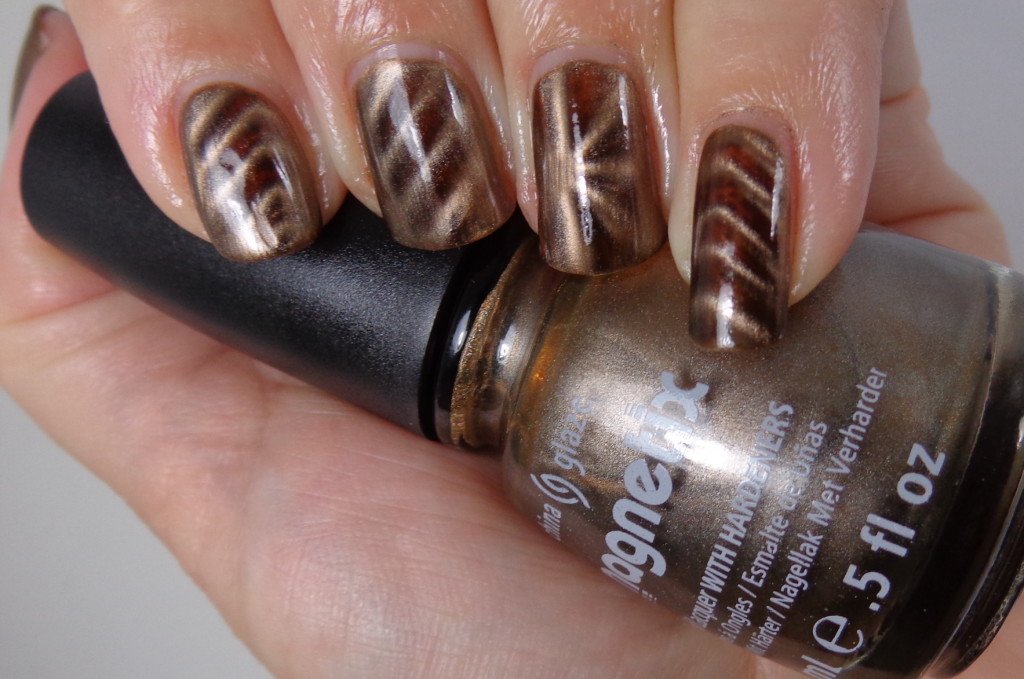 The problem I kept running into is I kept touching the magnet to my wet nail, ugh!  You can see the spots on my nails where that occurred.  I had already done this a few times and did not want to start over again.  I did try all three magnet designs and one of the magnets was not great either.
If you have patience and a steady hand this type of nail polish will work well for you.  I did enjoy the final result but not enough to do this on a regular basis!
Product received for review, all opinions expressed are my own.
Find You Move Me at BigDaddyBeauty.com.
Have you tried any magnetic nail polish lately?