Taking the kids to see Yo Gabba Gabba LIVE last weekend was a blast.  Plus I had the chance to wear my new necklace from JustFab!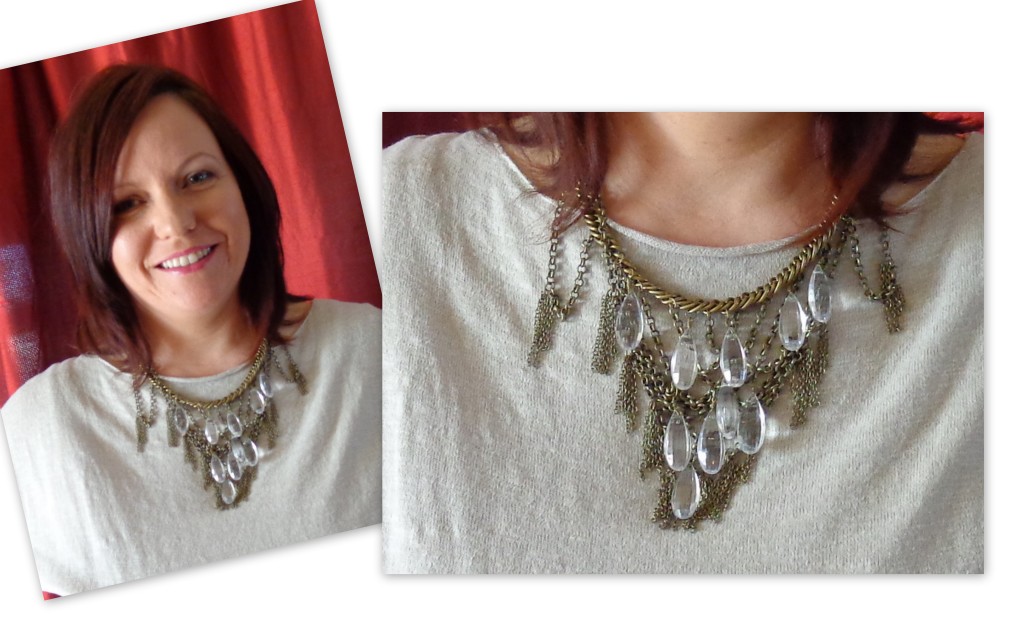 Top:  Max Studio, Necklace: c/0 JustFab
I am a sucker for a multi-chain necklace and the Citizen Chain from JustFab really spoke to me.
The antique finish is so pretty and it has a heavier feel to it which I like. It's nice that you can wear it with a dressy look or just a simple tee.
Post contains affiliate link.
Do you like to wear heavier jewelry or are you into the simple look?