I received a coupon to try Clairol Nice 'n Easy Root Touch Up for FREE from Vocalpoint.  Since I am the DIY type when it comes to hair color, I was happy to give it a go.  Read on if you want to know about a quick and easy way to touch up your roots at home (PLUS see my before and after photos)!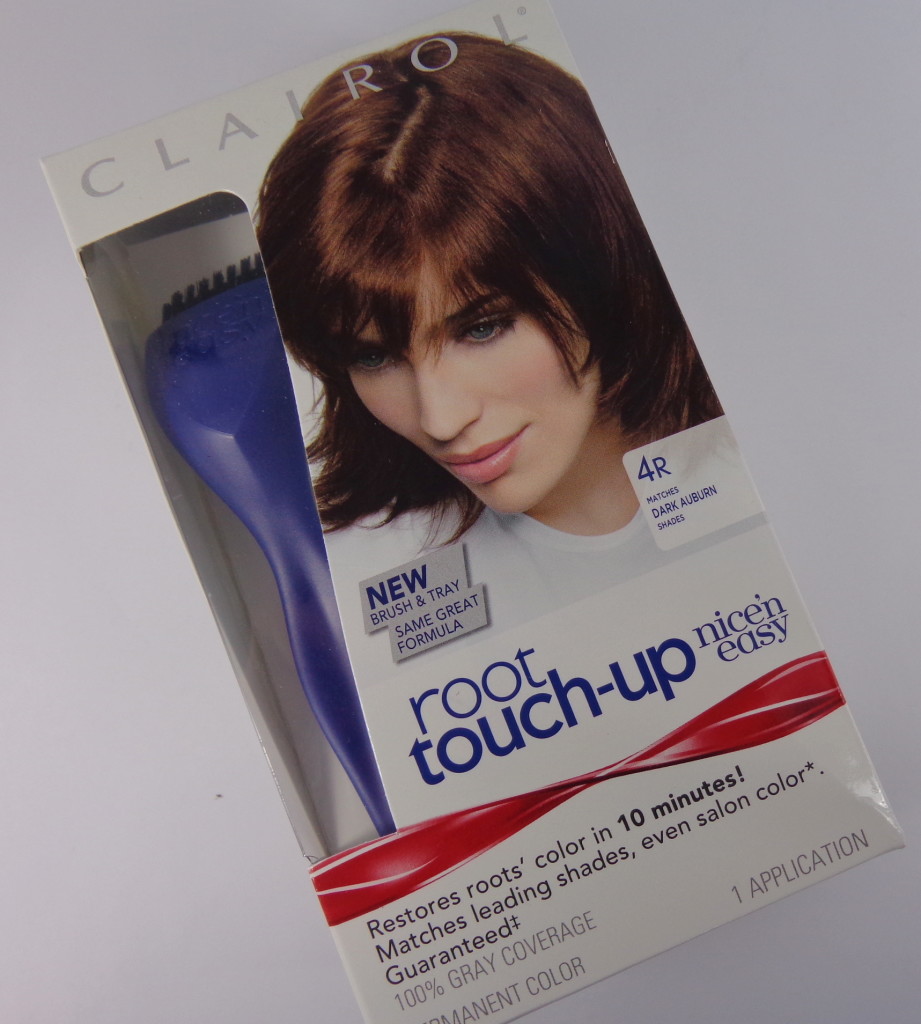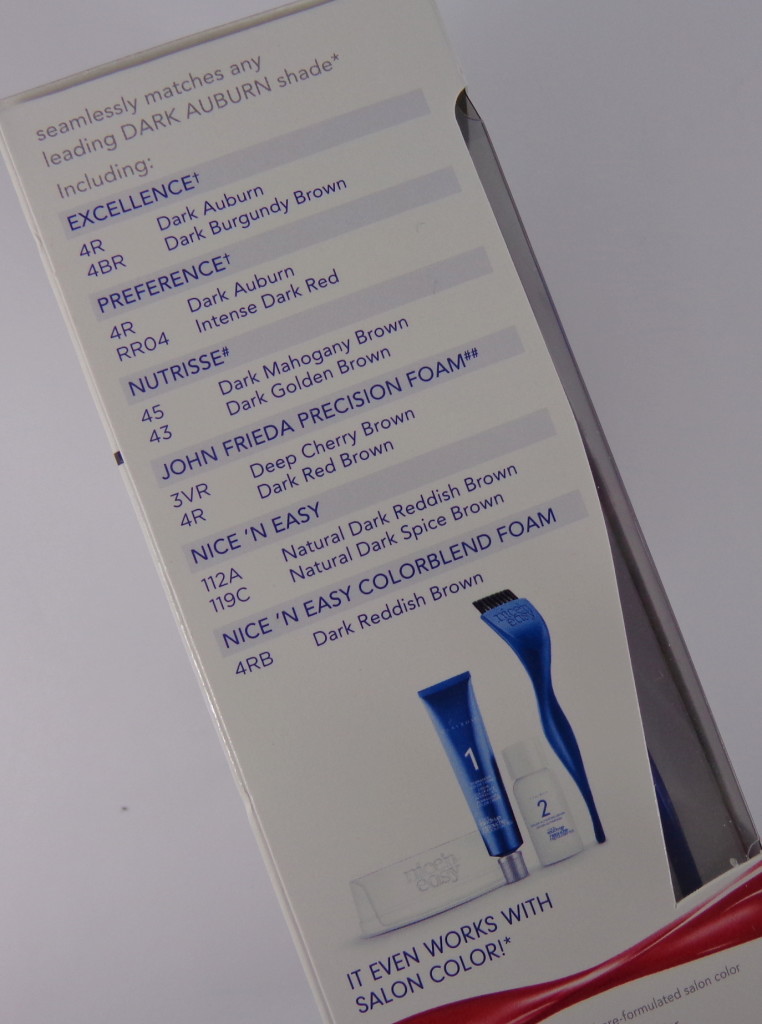 I chose Shade 4R that claims to "seamlessly match any leading Dark Auburn shade, even salon color".  The shade matches on the side of the box included John Frieda Precision Foam 3VR Dark Cherry Brown (full review with before and after photos) so I figured it was the best match for me.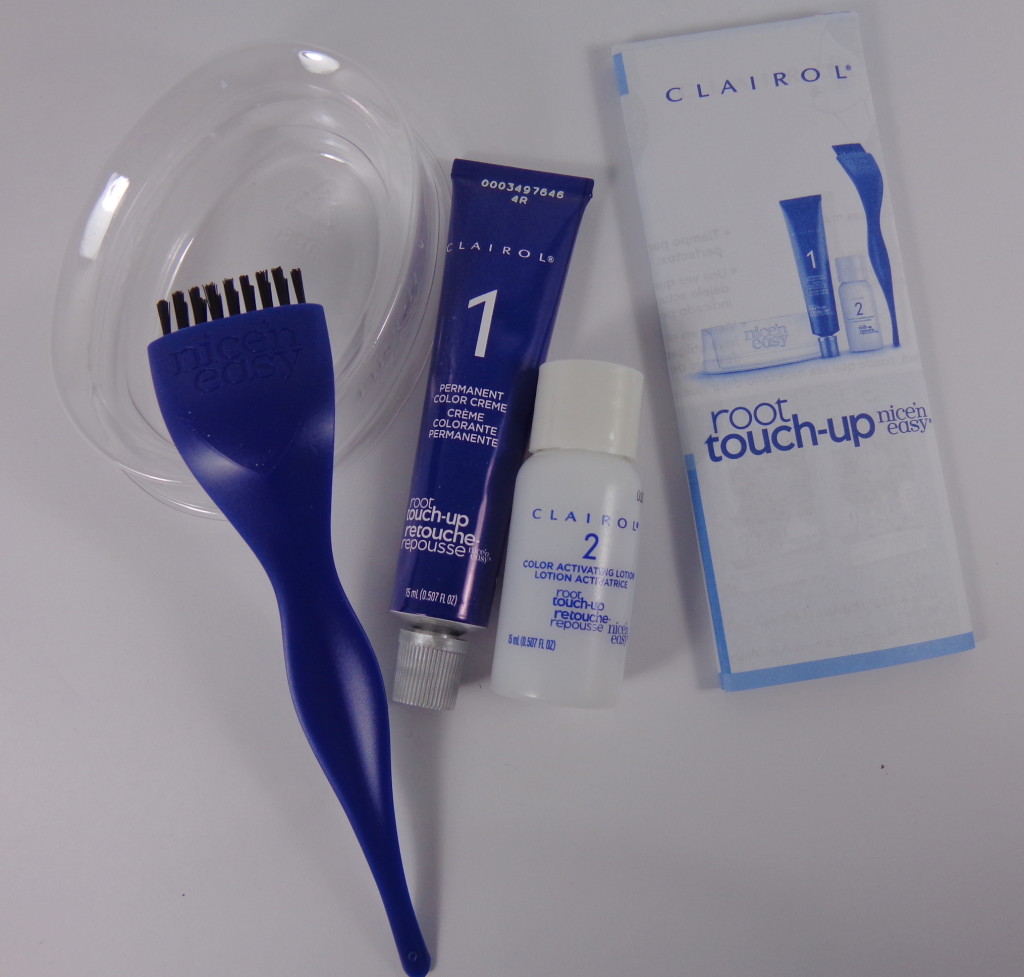 Clairol Root Touch-Up is unique in that it is an at-home hair color kit just for touching up the roots and includes the Permanent Color Creme, Color Activating Lotion, gloves, mixing tray and Expert Control Brush.  The color products are each 0.507 fl oz, just enough product to touch up visible roots.
After putting on the gloves I mixed the product as directed in the mixing bowl. I recommend doing this inside your sink to avoid a potential mess while stirring.  Application directions state "gently brush or comb your hair into your preferred style…apply color to your most visible roots at the hairline around the face, part and temple".  Keep in mind there is not enough product to cover your roots all over your head.  This is a very quick fix in between all-over color.  I like the brush-on color method but the brush is very small and kept slipping out of my grip.  While timing suggests just 10 minutes, my color took about 20 minutes as I have stubborn grays and stubborn hair in general.  I DO NOT RECOMMEND LEAVING THE PRODUCT ON YOUR HAIR LONGER THAN SUGGESTED TIMES.  I consider myself experienced in at-home hair color and I'm just reporting on what I personally do.
After a quick and easy application on my most visible roots, I rinsed out the color and was quite impressed with how the color did seamlessly blend roots and color growth.  The last hair color I used was this shade from Feria and it has probably been 4 weeks or more since I colored.
You can see my before and after photos with Clairol Root Touch-Up Shade 4R here: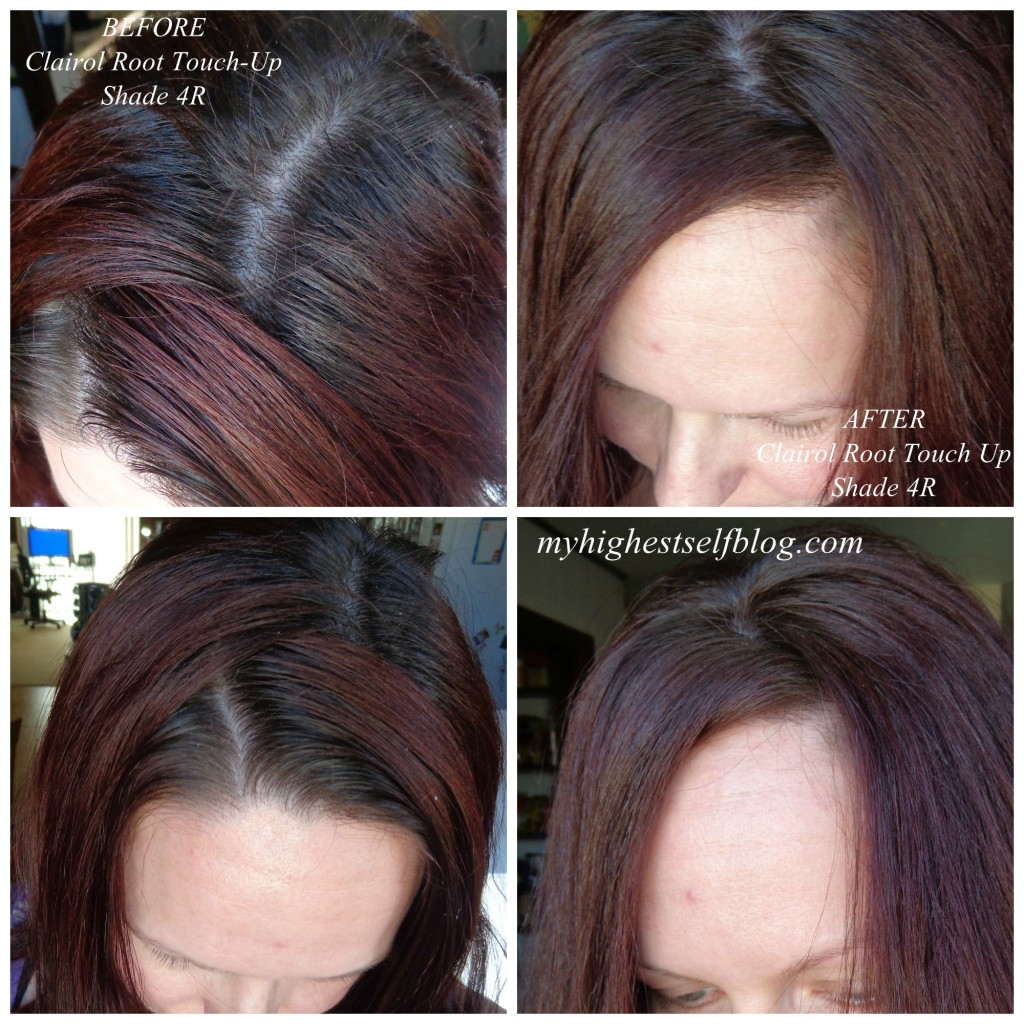 Clairol Root Touch-Up is a pretty quick and easy way to touch up your roots and I was impressed with the color result.  The only problem I had was the brush being small and constantly slipping out of my hand while applying color.  I think it's a decent quick fix if you are pressed for time and can't get to the salon or don't have time to do full color at home.  I was surprised that the price was $7.49 at my Walgreens.  Since my favorite at-home hair color is priced at just $9.99, I wouldn't pay $7.49 just to touch up visible roots.  I think this product is best suited for those who pay XX amount of dollars for salon color and are looking for something to hide growth in between salon visits.
I received a FREE product coupon from Vocalpoint to try this product and share my review. All opinions are my own.
Have you tried Clairol Nice 'n Easy Root Touch-Up yet?  If so, what did you think?