Over the years, I have developed some sensitivity in my teeth.  I have always taken good care of my teeth but I probably leaned on the side of brushing too hard.  I'm guessing that's where my sensitivities come from.  Colgate Enamel Health Multi-Protection Toothpaste and Colgate Sensitive Toothbrush + Built-in Sensitivity Relief Pen have been a part of my routine for a while now.  I've been quite happy with these new discoveries!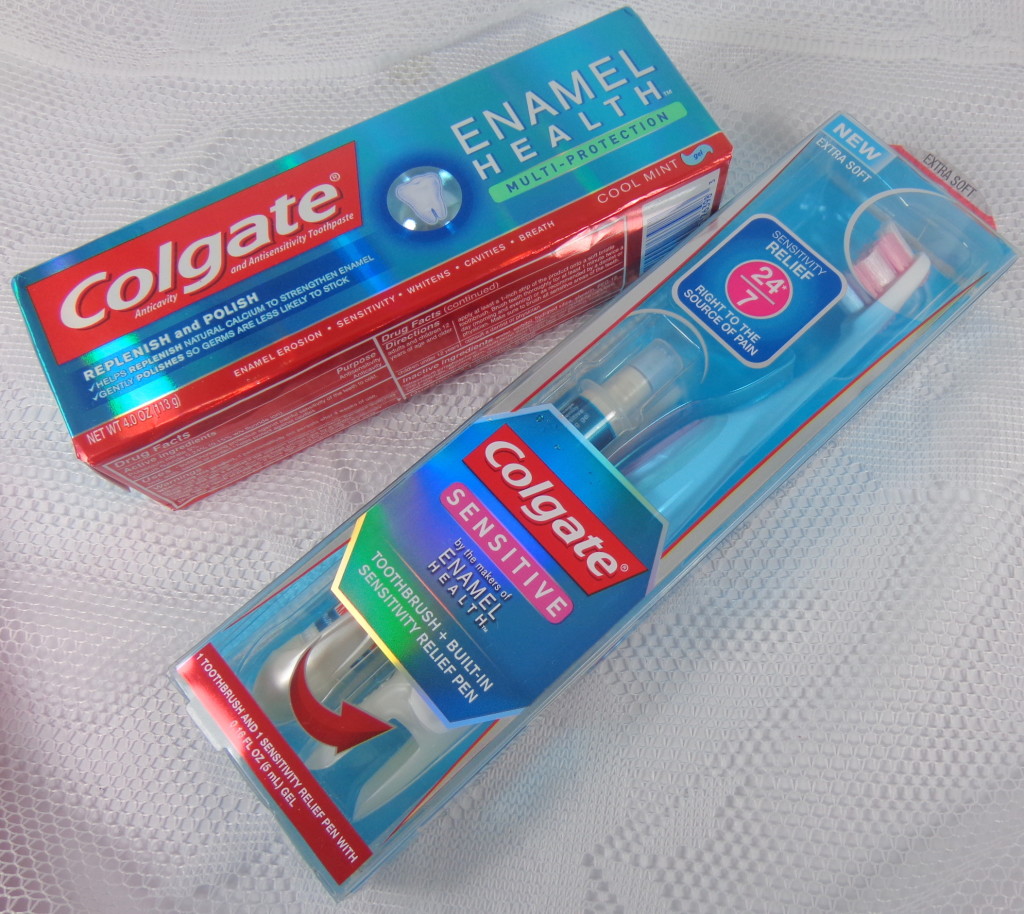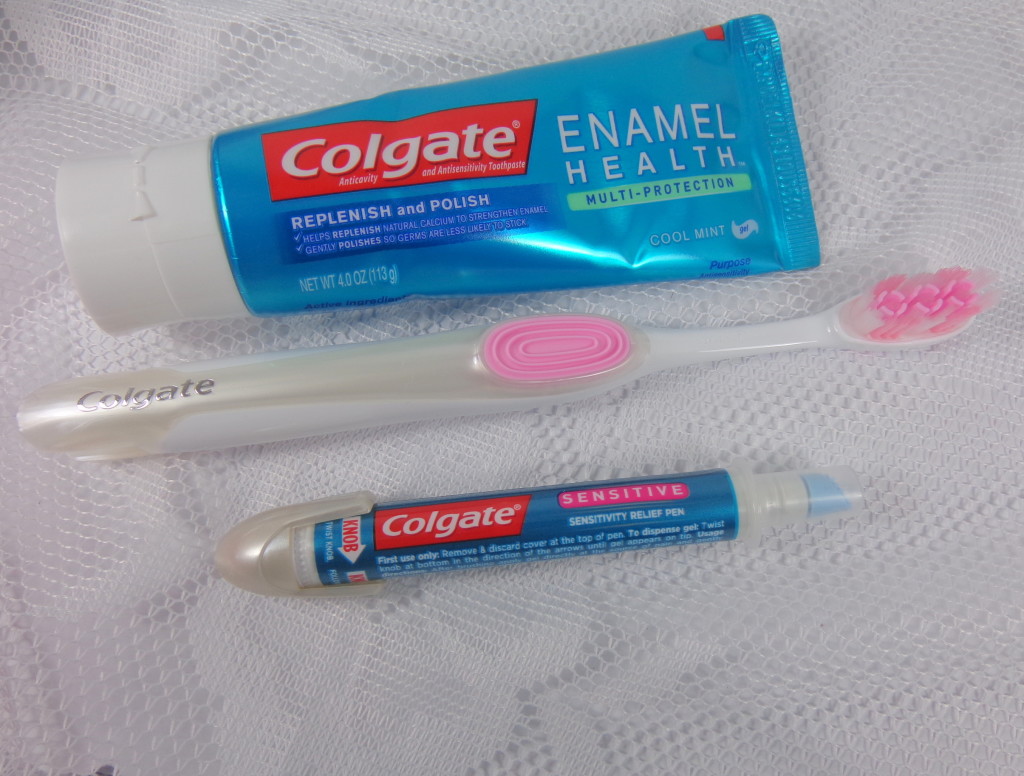 Colgate Sensitive Toothbrush has extra soft bristles and I can tell you at first the feeling was so strange!  I'm used to those medium soft bristles and the difference is crazy.  After the first few uses, I have to say it really feels like the Cadillac of toothbrushes!  There is a Built-in Sensitivity Relief Pen that dispenses an exclusive Pro-Argin technology gel to provide sensitivity relief right at the source.
More info on the technology from Colgate:
Pro-Argin™ Technology is different
Pro-Argin™ is different from other desensitizing technologies
Based on a natural process of tubule occlusion, it provides sensitivity relief right to the source of pain

Arginine and calcium carbonate in the Pro-Argin™ Technology bind to the dentin surface
This helps attract a calcium rich layer into the dentin tubules to effectively plug and seal them
The layer resists acids, such as low pH beverages

Directions:

Brush. Brush using the extra soft toothbrush, specifically designed for sensitive teeth and gums, and your regular toothpaste.

Apply. Twist the knob (following arrows). Apply gel directly at the source of pain and gently massage for 1 minute. No rinsing!

Go.™ Simply store pen inside brush and repeat steps during your next use.
Recommended dosage: Two clicks of gel per sensitive tooth.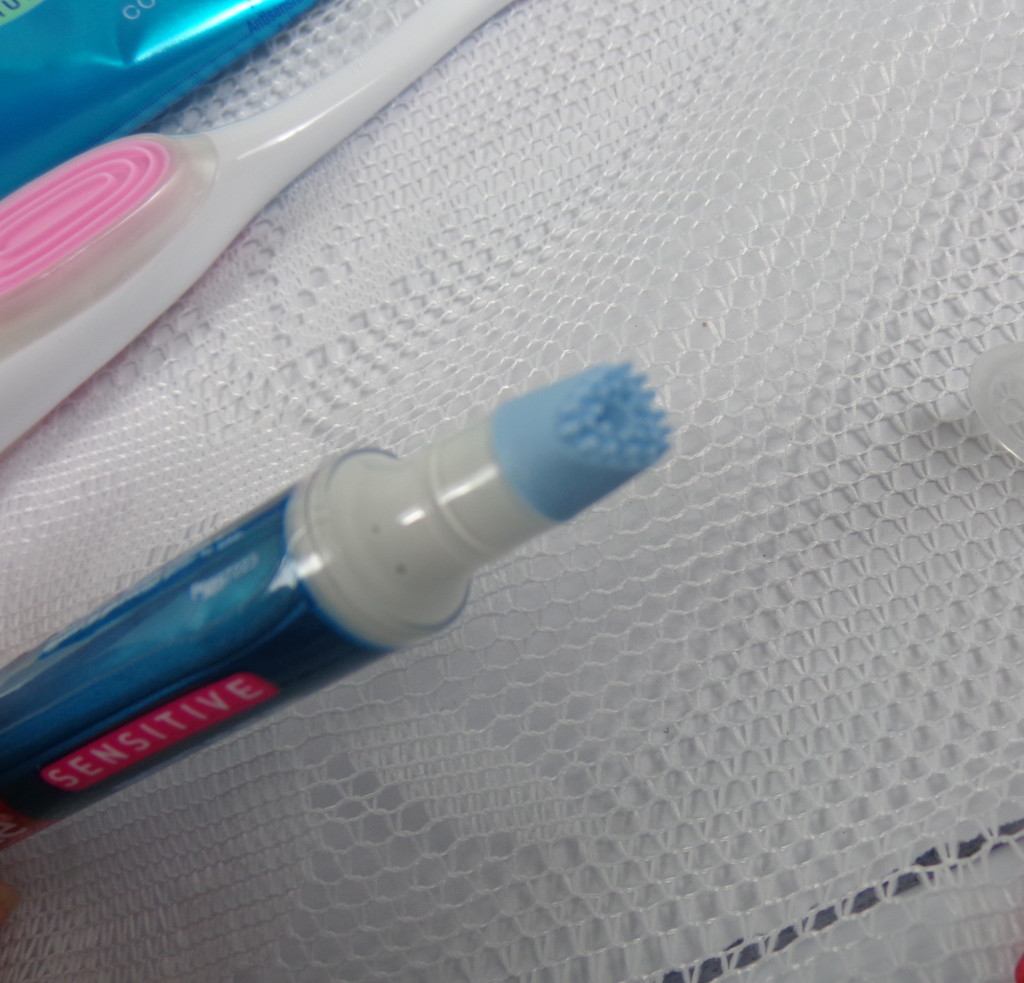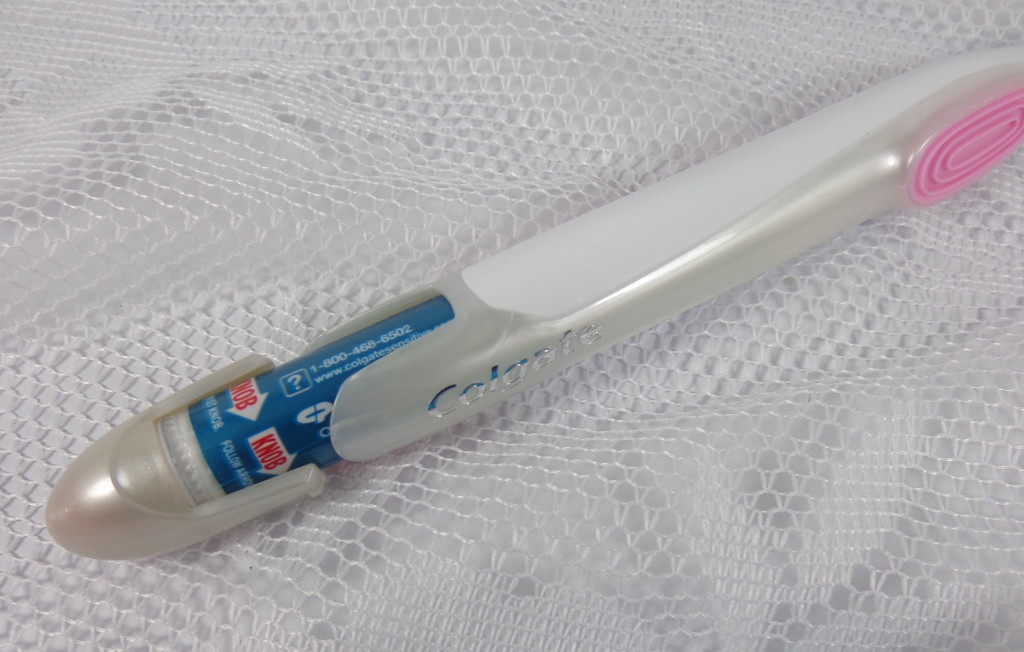 the Sensitivity Pen snaps right into the toothbrush handle!
Colgate Enamel Health Multi-Protection Toothpaste helps to relieve sensitivity as well as strengthen enamel and polish the teeth.  I like that it doesn't feel or taste as strong as most toothpaste.  All this time I though I was all in for the super/crazy/over-the-top minty flavor and cooling effect in most toothpaste!  This was a nice change.
This duo together have been great for sensitivities in my teeth.  I love that the Sensitivity Pen snaps right into the toothbrush and doesn't take up any additional bathroom space.  If you have always used a medium bristle brush, I urge you to try this extra-soft one, you may never go back!
Product received from PR for editorial consideration, all opinions expressed are my own.
SHOP: Colgate Sensitive Toothebrush + Sensitivity Pen, Colgate Enamel Health Multi-Protection Toothpaste
Have you tried either of these products yet?