This post was developed in partnership with Clairol Nice'n Easy, as part of an Influencer Activation for Influence Central.
Coloring my own hair has been a ritual of mine for SO long.  At the age of 20, my very first hair transformation took me from very long, dark brown hair to very short, very blonde hair.  I was hooked!  I just never had the fear of changing my hair color, cut or style.  I live to go from long to short, dark to light and back again.  The freedom and sense of renewal that changing my hair color brings just revives me.  Friends and family will tell you that I preach this mantra often:  Change your hair, it always helps!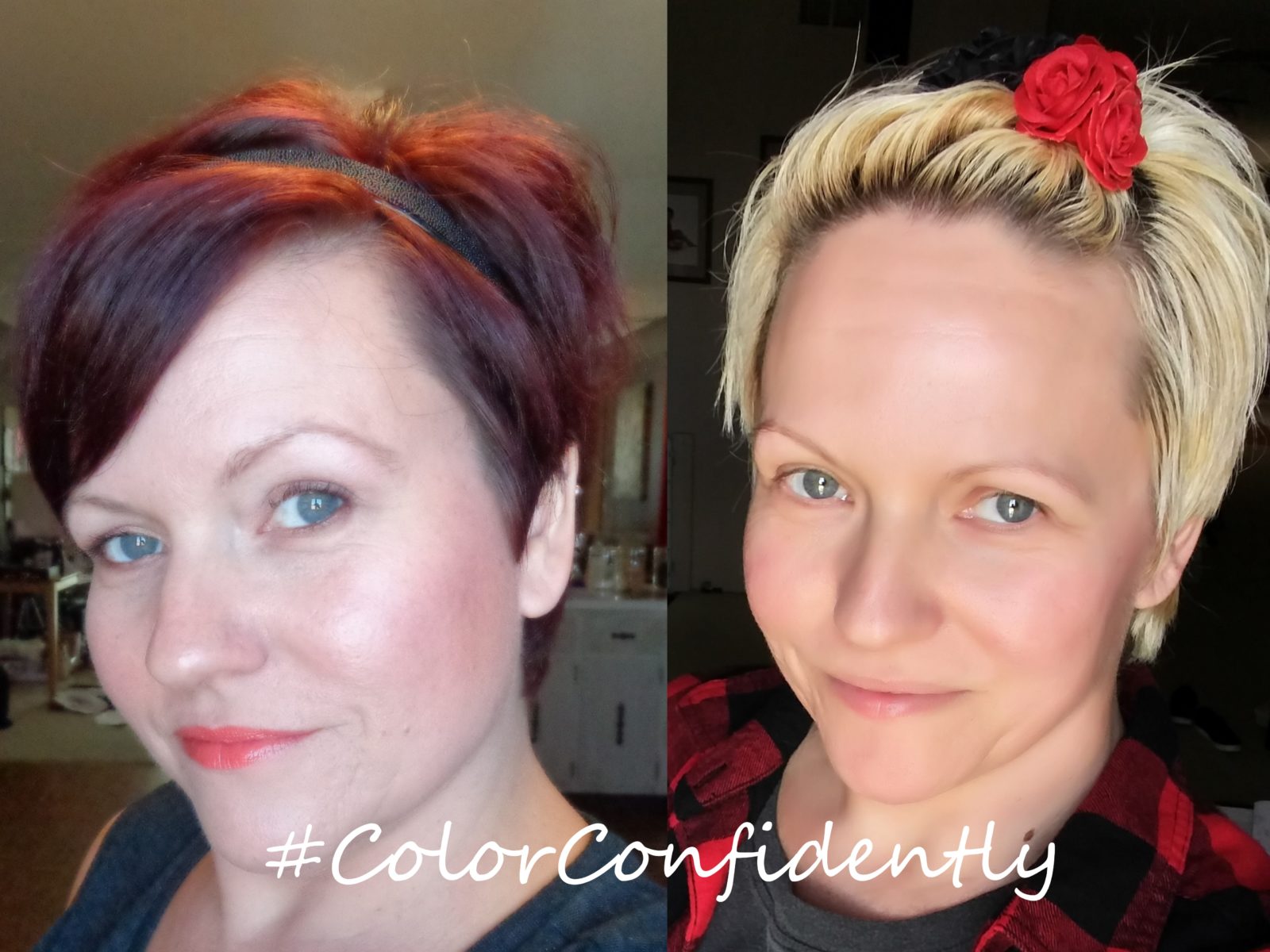 My most recent color change was about two years ago, when I went from burgundy to blonde.  It was another drastic change just like my first, and I still love my bright blonde.  But I can tell you that at least once a month when I'm dying my roots, I think about another hair color change.  Yep, even though I'm currently happy with my look, the creative thoughts are still in there!  I am tossing around the idea of a multi-colored look, maybe browns and blondes together.  Are you looking to change-up your look?  Maybe you want a dramatic color change or just looking to freshen up color and/or cover those grays?  Clairol Nice'n Easy can get you through it!  I love it for the salon-quality results and 100% gray coverage.  Each kit includes the CC Color Seal Cream that provides added shine and softness…the icing on the cake.  When you have an at-home hair color that looks this natural, you know you've made the right choice.  
I know hair color may seem trivial to some, but for me it brings with it a sense of self.  I get the same feeling of confidence after fresh hair color that I do post-workout!  I also love that with a hair color change often brings the chance to wear brighter lipsticks and new eye products.  So fun!  When we look good, we feel good…I truly believe that.  When something as easy as coloring your hair at home can bring forth a little more confidence, what's not to love?  
Be sure to enter the Clairol Color Confidently giveaway, with a chance to win 1 of 5 Ticketmaster gift cards ($500 each)!  Clairol aims to empower us women to #ColorConfidently and try something new, there are so many ways to enter!   I participated by sharing one of my favorite hair color tips on Twitter because I love to help others.
Nice'n Easy #ColorConfidently Giveaway

I-C will randomly select winners from all program entries and will handle fulfillment of the winning prizes (5 winners), contest ends October 7, 2016.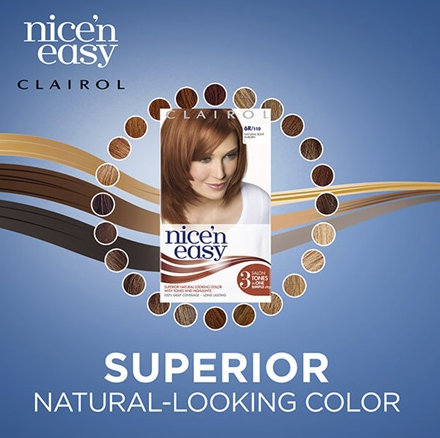 Clairol Nice'n Easy Hair Color is easy to find at a variety of retailers and I love that it is such a great value.  You can change your look in the comfort of your own home and use the money you saved to buy new makeup, yay!  Available in 45 different shades so you can find the best choice for you from ultra light blonde to dark black.
Are you inspired to change your look?  What color will you choose?