Citron, Honey & Coriander is a bath and body collection from Crabtree & Evelyn. I always enjoy this brand and love trying out the different collections. Did you miss my review on one of my all-time favorite shower gels?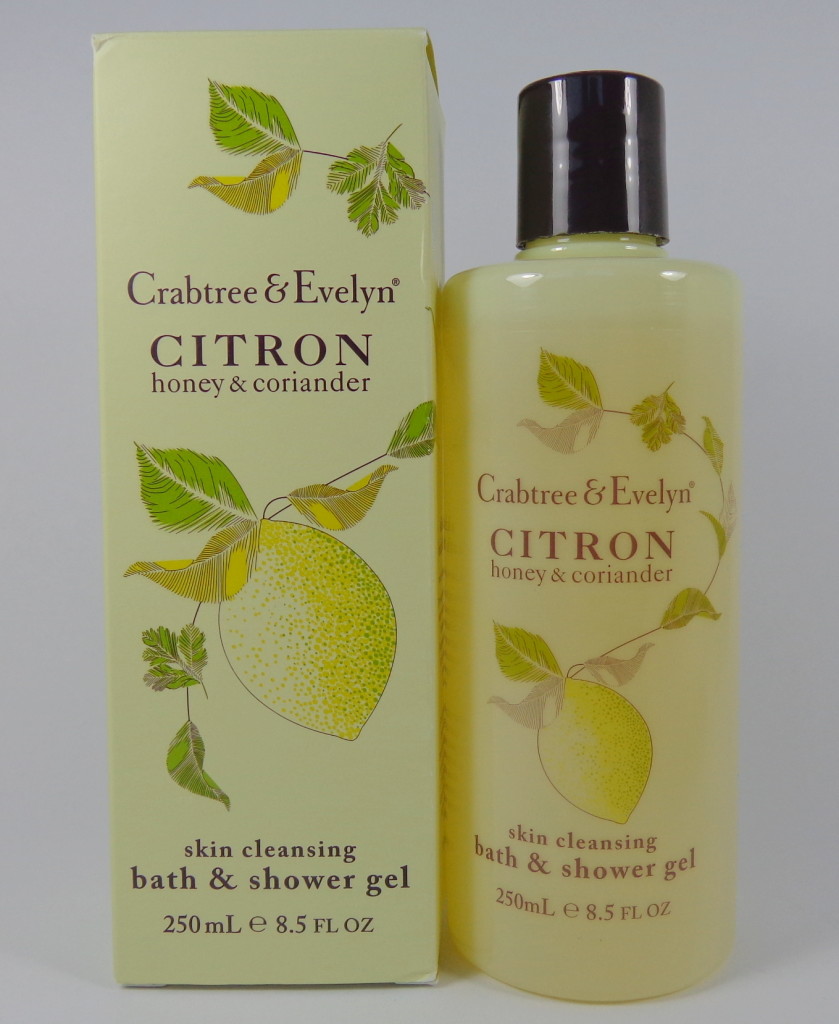 The Citron, Honey & Coriander Skin Cleansing Bath & Shower Gel features Lemon and Coriander extracts for freshening skin, Sugar and Fig to smooth and clarify. The fragrance is lemon and honey all the way with a nice dose of coriander, which I adore. I love the mix of fruits with herbs and I think Crabtree & Evelyn has a knack for these combos. Check out Tarocco Orange, Eucalyptus & Sage (full review) if you like that kind of thing as well.
Crabtree & Evelyn Citron, Honey & Coriander Skin Cleansing Bath & Shower Gel can be used both as a shower gel and as a foam bath. Either way, the fragrance is just perfect for any time of day. Of course, the lather is very good and you won't need a lot of gel for each use.
Overall, the lemon and coriander fragrance and high quality of Crabtree & Evelyn products makes the Citron, Honey & Coriander Collection pretty fab. Get the 1.7 fl oz size for just $6.00 or 8.5 fl oz for $22.00. There are several value sets and other products in this collection, Crabtree-Evelyn.com or find a store near you.
Products received from PR for editorial consideration, all opinions expressed are my own.
What do you think of this collection, sound interesting?