It's no secret that I have a mild (extreme?) obsession with candles.  My all-time favorites are from Bath & Body Works but I often try new brands whenever I have the chance.  Around the holidays, I made a stop in our Hallmark Gold Crown store and saw a whole wall of Crafters & Co. candles.  There were several different sizes and all the jars have beautiful details on the lid, textured glass, and a crown charm.  The line is exclusive to Hallmark Gold Crown and includes not only candles (pillar, jar, tin), but bar soaps, liquid soaps, teas and accessories.
I picked up the Crafters & Co. Eucalyptus Spa Soy Based Candle, a 16 oz. jar candle with two wicks.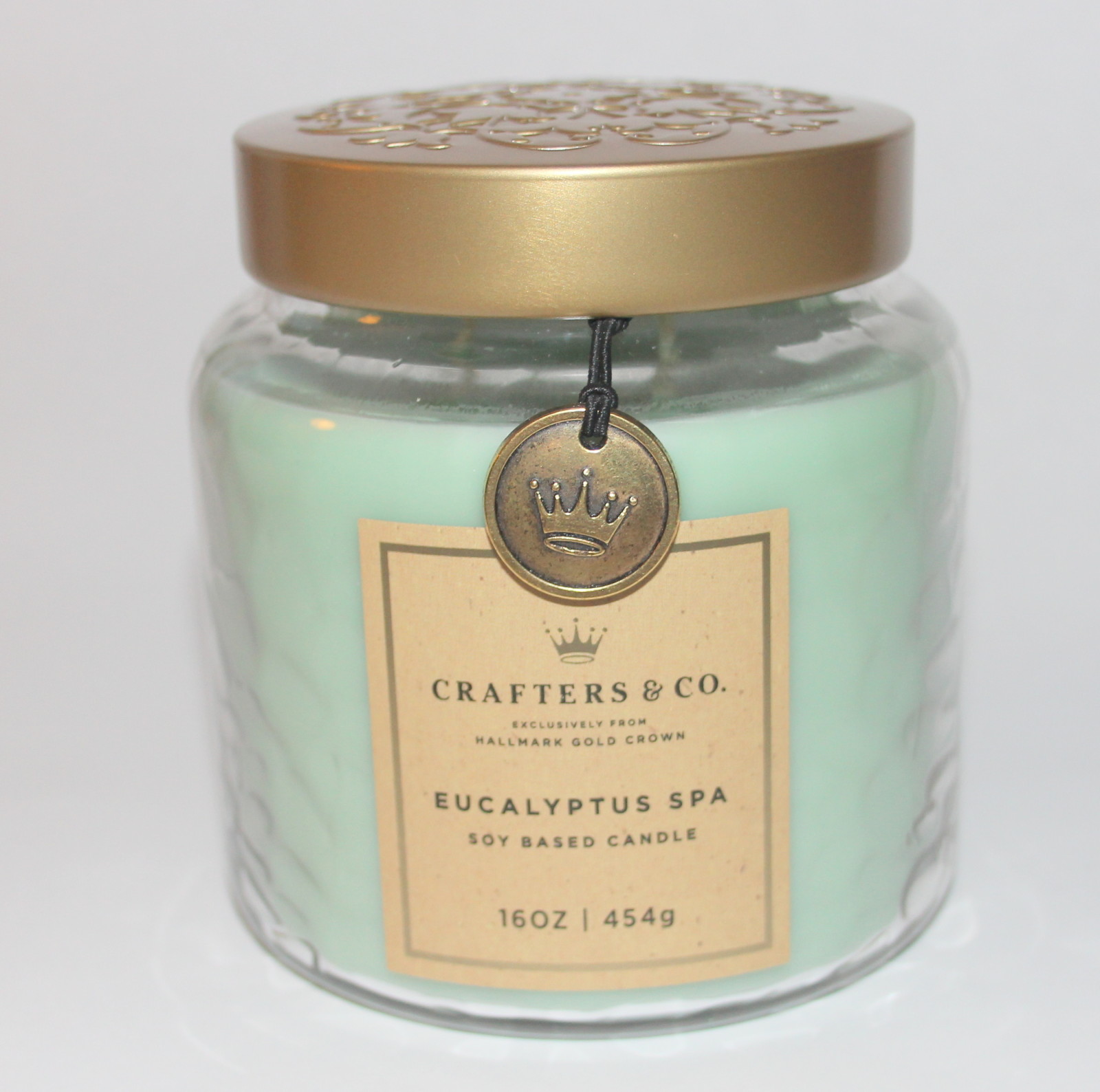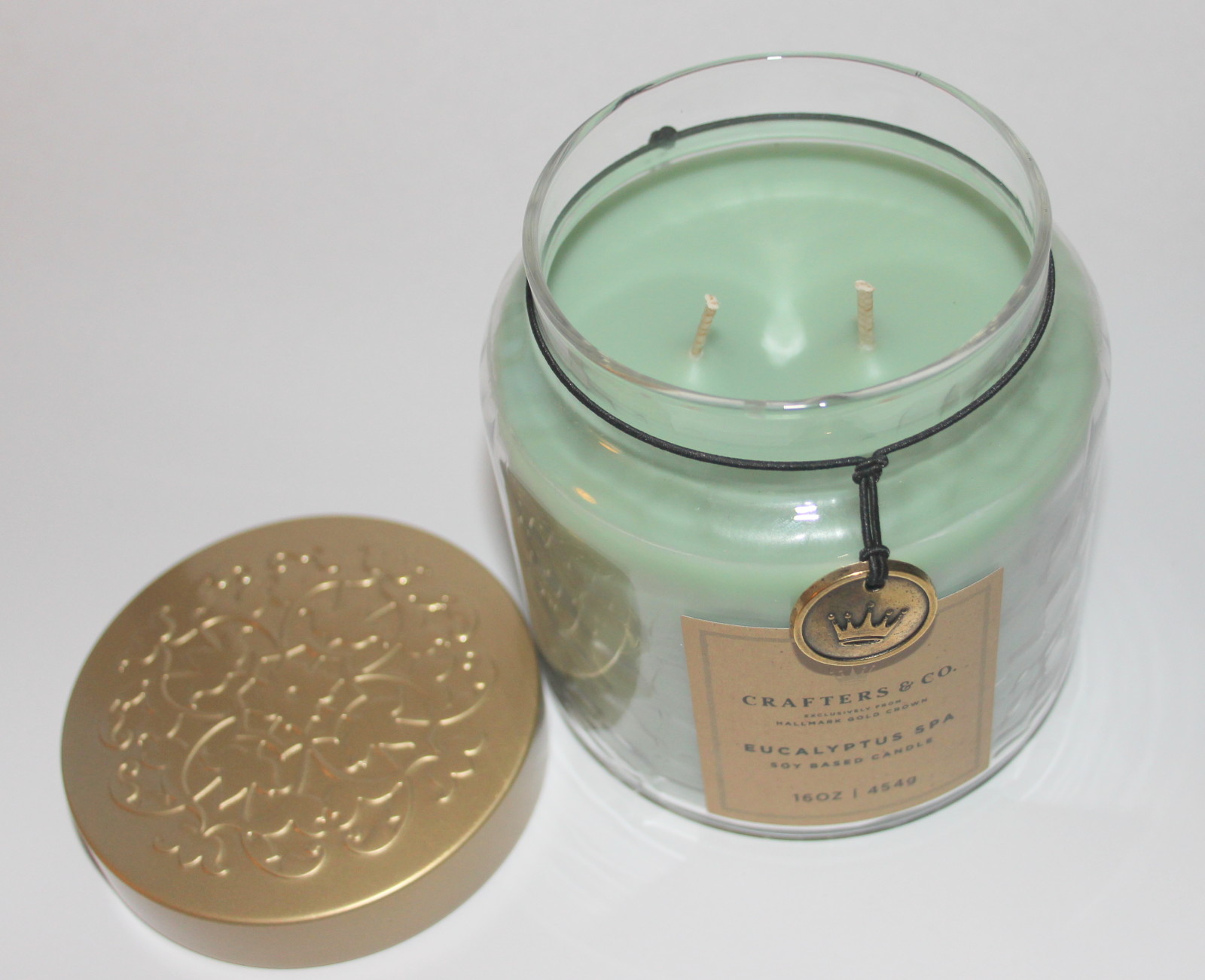 There were several scents that I fell in love with in this line while sniffing at the store but I chose Eucalyptus Spa for its universal appeal.  It has a fresh and calming scent that is great for any room of the house.  I currently have it in our living room next to the spot where I usually read.  It provides the best ambiance and is so relaxing.  The throw of the candle is pretty good, it fills up the room that it is in.  It's not as potent as a BBW candle but that may be due to the jar style.  I love that all the wax turns to liquid when you burn it (not all candles do).  This makes the candle burn down very clean with no residue.  It also makes it easy to repurpose the jar later, since the only wax left behind will be the little bit at the bottom.  The charm is removable so you could even use it on something else.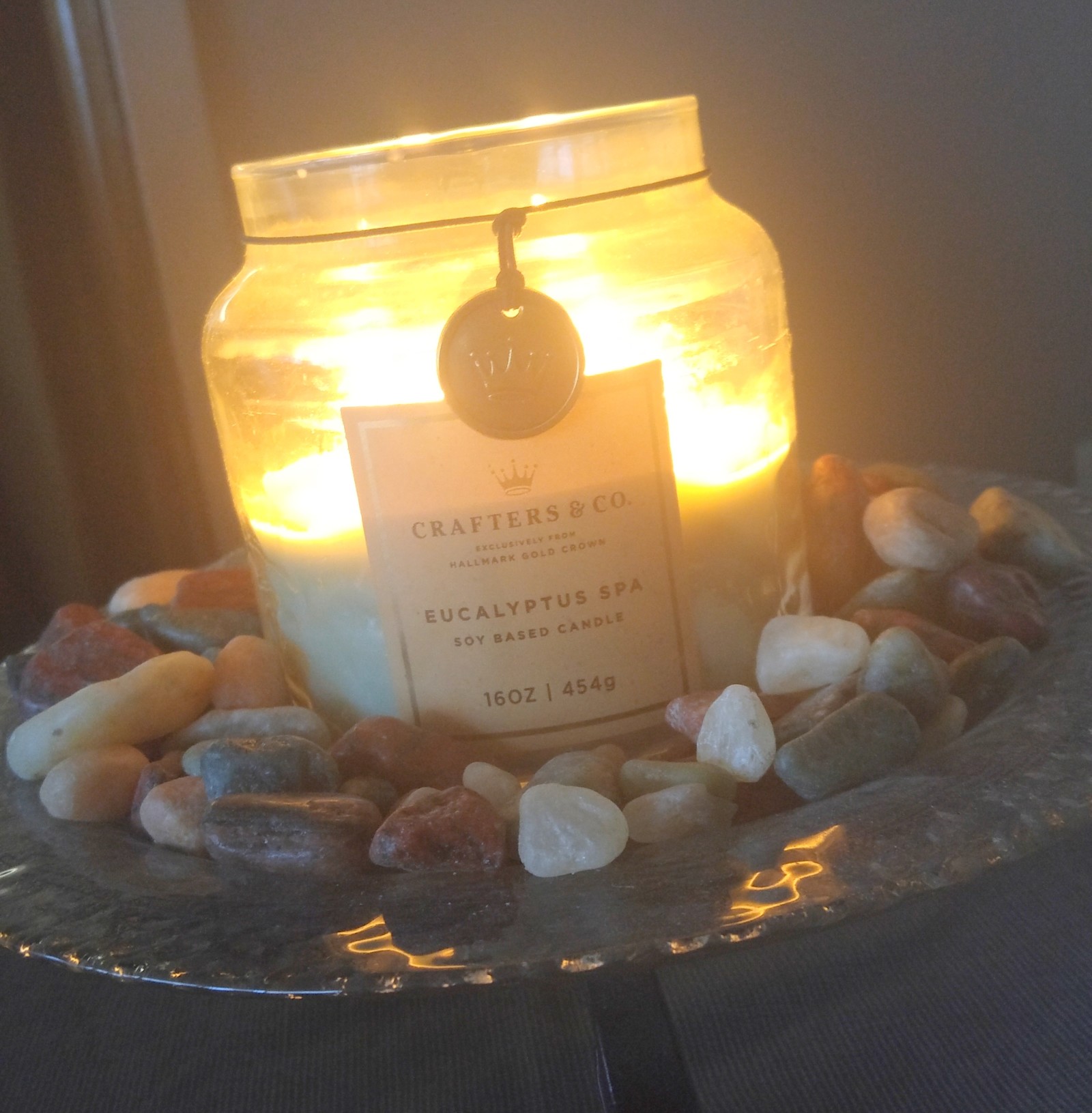 I can't quite recall the exact price on this candle, I think it may have been $25?  That is a high price for a candle, but I was in a splurging mood that day.  I was so taken by the design and fragrances.  Strange but I don't see this size listed for sale online, only a small selection of pillar and tins.  There were SO many more choices in store, even these little mini jar candles that were beyond adorable!
I would splurge on these candles maybe once or twice a year because I enjoyed everything about this one.  I really would like to try another fragrance if I get the chance.
Shop in store at Hallmark Gold Crown stores for this candle and others that don't seem to be online at Hallmark.
Have you spotted Crafters & Co. at your store yet?