Beauty blogging gives me the opportunity to try a lot of new products every day.  I love sharing my trials and tribulations along the way, especially when I discover a product that is so unique and fun…and does great things for my skin.  dr. brandt Oxygen Facial Flash Recovery Mask is one such gem.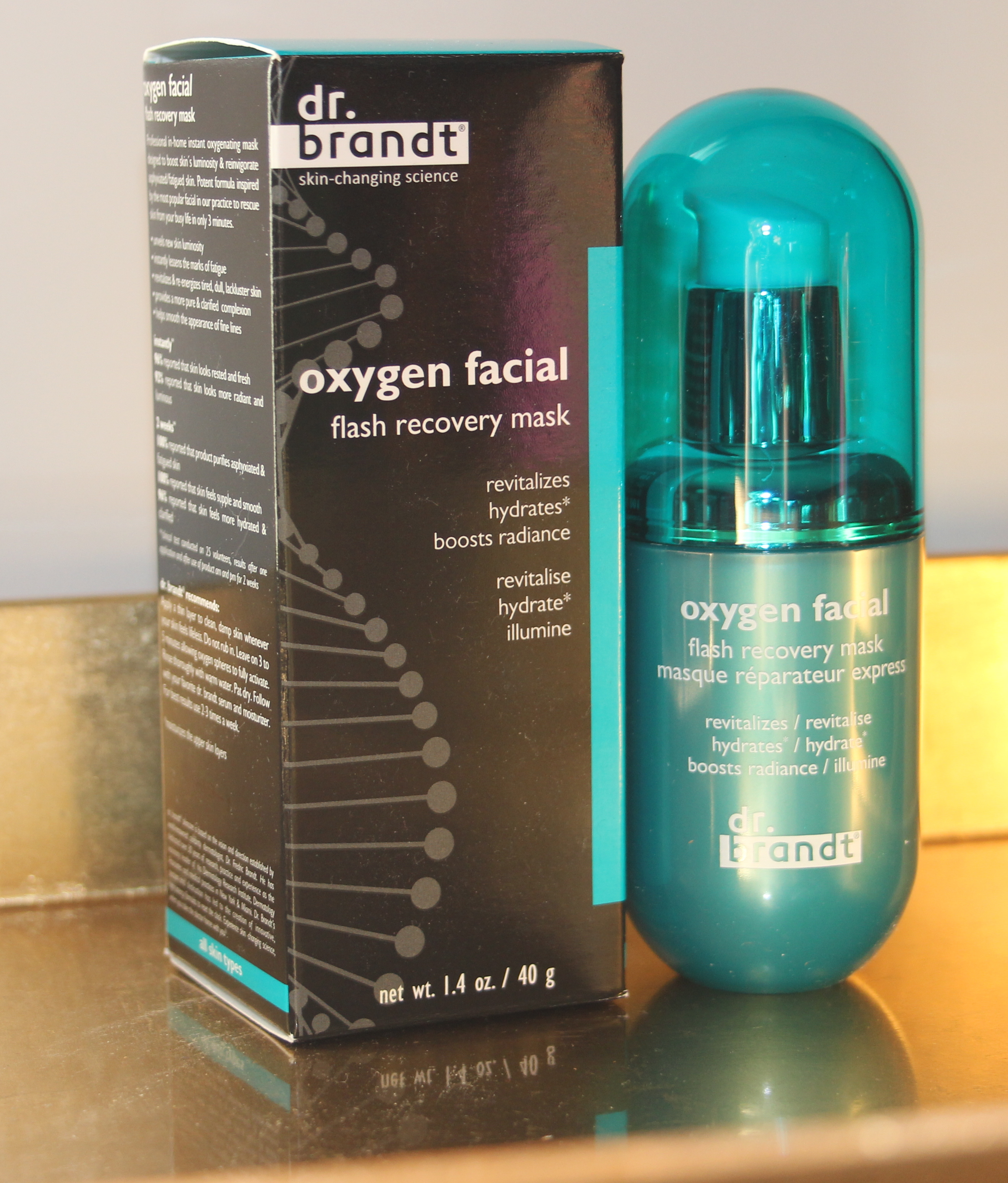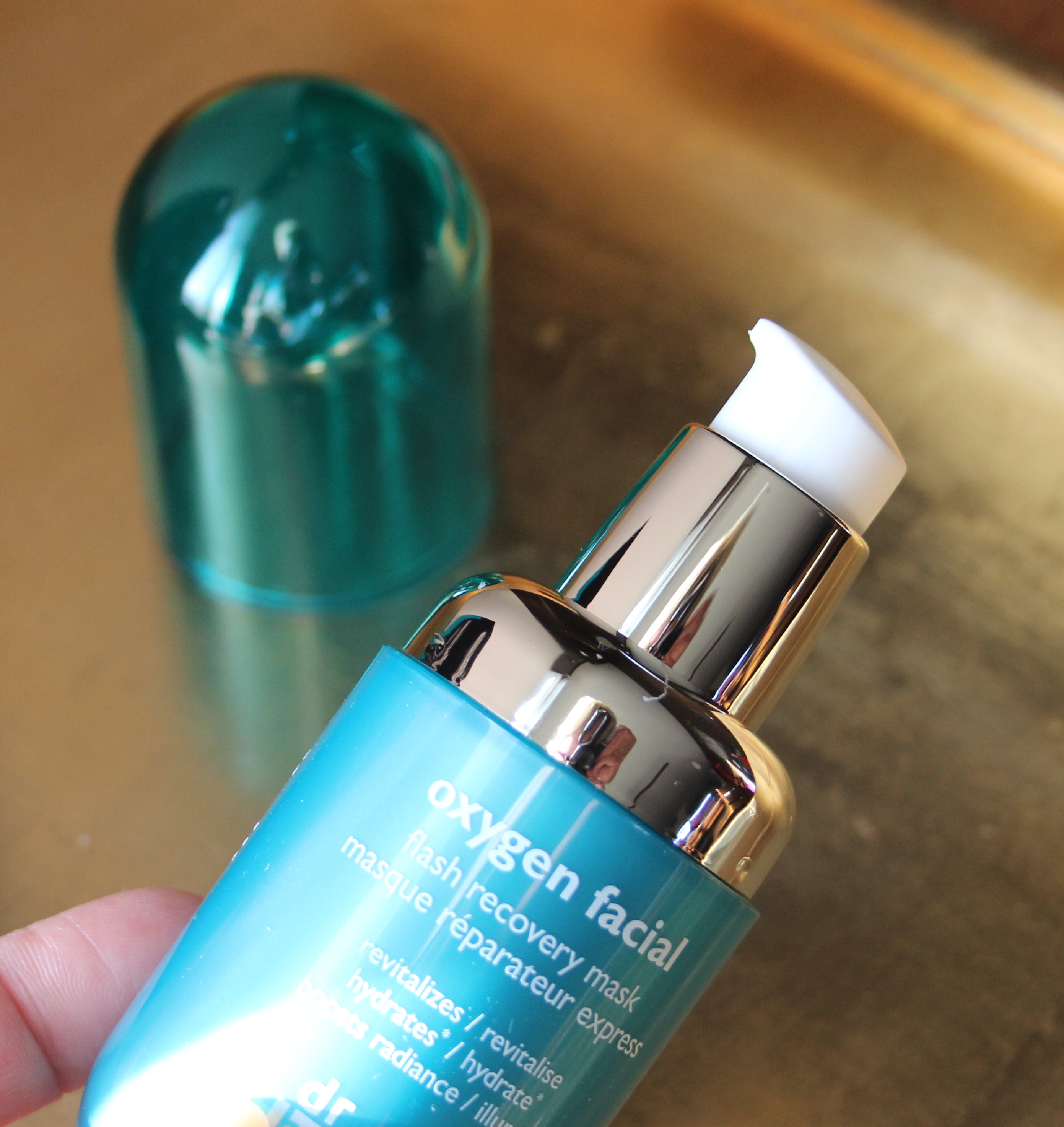 dr. brandt Oxygen Facial Flash Recovery Mask sets out to "instantly lessen the marks of fatigue; revitalize tired, dull skin; provide a more clarified complexion; and help smooth the appearance of fine lines." The product is dispensed from the pump and has the look of a cream.  I followed the directions and applied a thin layer to my clean, damp skin.  You are not supposed to rub it in, just apply a thin layer.  You leave it on for 3 to 5 minutes.  
What happens next is that the mask starts to puff up and looks a bit like shaving cream on the face.  The feeling at first was like a gazillion little crawlies all over my face.  SERIOUSLY.  And I hate crawly things.  It was actually making me cringe the sensation was so strange.  I got over it after a minute or so but it still gives me the heeby jeebies for the first 60 seconds every time!  I could also hear the popping and crackling sound of the little bubblies (oxygen spheres) puffing up on my face.  Over the course of the next 4 minutes, the mask puffs up and then slowly starts to disappear before my eyes.  Cool, right?  
You can see in the photo below how the product bubbles up and then disappears over a couple of minutes.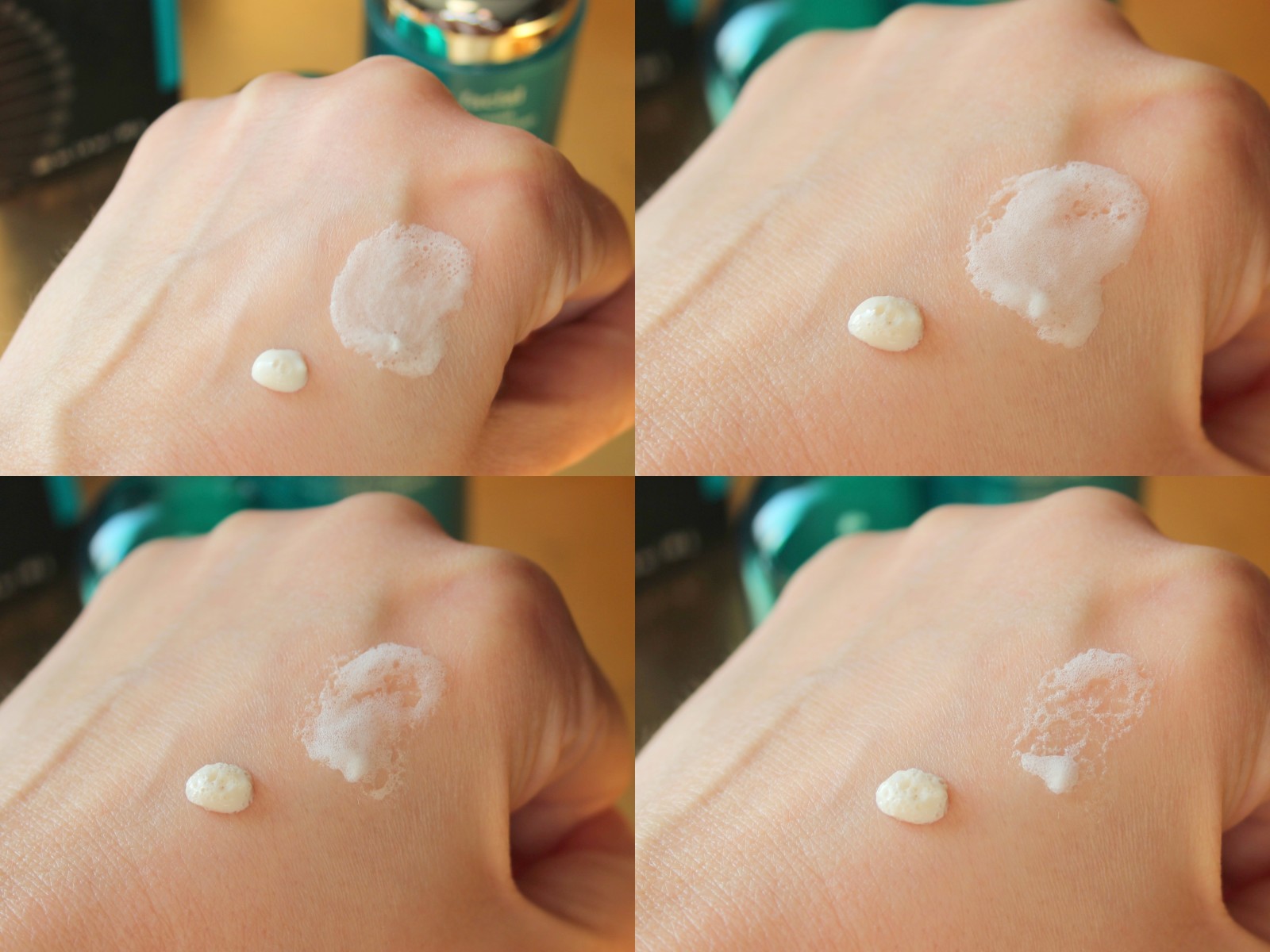 After my 4 minutes, I rinsed my face with warm water and right off the bat I could see and feel a major improvement in my skin.  My face looked more radiant and actually seemed firmer.  I saw the best improvement in the tops of my cheeks where my skin tends to look really dull if I skimp on my skincare steps.  In that area especially, my skin felt very smooth.  The effect actually lasted until well into the next day.
Long story short, I'm basically loving the Oxygen Facial!  The results after using this very unique mask is always amazing.  It totally rescues my skin whenever I need it.
Product received from PR for editorial consideration, all opinions expressed are my own.
Find dr. brandt Oxygen Facial Flash Recover Mask at drbrandtskincare.com, Sephora, Ulta, and more.
Have you tried this mask yet?  If so, how did it work for you?