While I haven't had the pleasure of attending a fancy holiday gathering in quite some time, I still love holiday dresses!  If you have plans for New Year's Eve or any special occasion in 2014, why not browse DressFirst.com for the perfect evening gown or cocktail dress?
You could transform yourself into a real princess in this gorgeous red chiffon gown: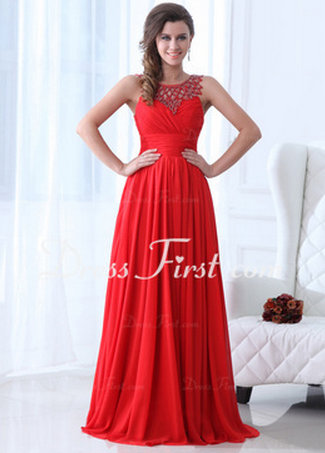 I love the neckline detail and sleeveless is my style all the way!  I tend to get very warm at large events (it's partly nerves, partly my natural body temperature) so I cannot be bothered with any type of sleeve.  Can you even believe how stunning this color is?
You could get a little sassy (but still classy) in this flowy one-shoulder chiffon dress: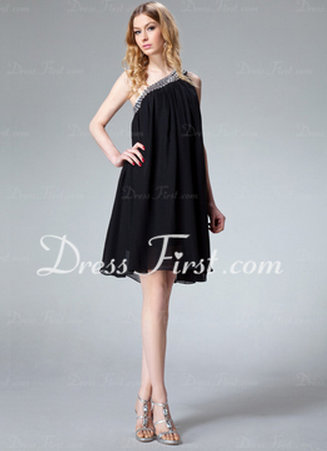 The thought of dancing around in this dress just has me giddy!  Just think of how pretty it will look when you are twirling and dancing the night away.  Again, the sleeveless style is perfect for someone like me who gets overheated, especially when getting my boogie on!  If you have a great pair of legs this is the dress made for showing them off.
Dress styles do not get much more flattering than this A-line dress with a flowy train: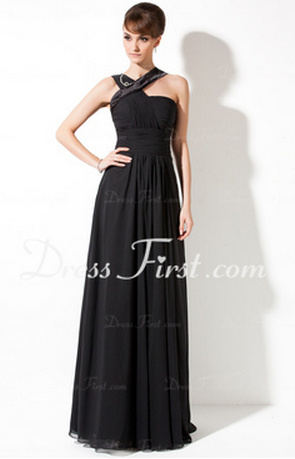 The top and middle of this chiffon dress are fitted for the best look possible.  I really like the details at the top and the train will make you the show-stopper at your event.  There's something about chiffon and extra fabric trailing behind when you walk…it's so dramatic!  I bet you know that I'm a fan of this sleeveless style :).  I can't help it, I barely even glance at dresses with sleeves these days.
Arguably, the most elegant of my favorite picks from DressFirst.com is this mermaid style gown in silver: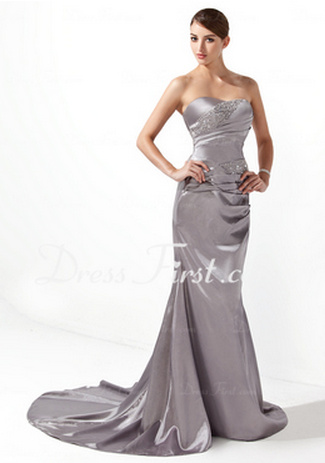 The mermaid style dress is not for everyone but it does wow the crowd!  The sweetheart neckline and sparkly detail make this one a great pick for an elegant evening event.
Be sure to shop DressFirst.com for your holiday dresses, evening gowns, wedding dress and more.  Each of my favorite dresses are priced well under $200!
This is a sponsored post.