For the longest time my favorite foundation brush has been the Flat Foundation Brush from EcoTools.  I have used it with all my favorite foundations and BB/CC creams.  When I heard that the new EcoTools Skin Perfecting Brush was created for use with BB/CC creams, I knew I wanted to purchase it.  The Flat Foundation Brush changed my makeup life, so I went in with high hopes for this new one.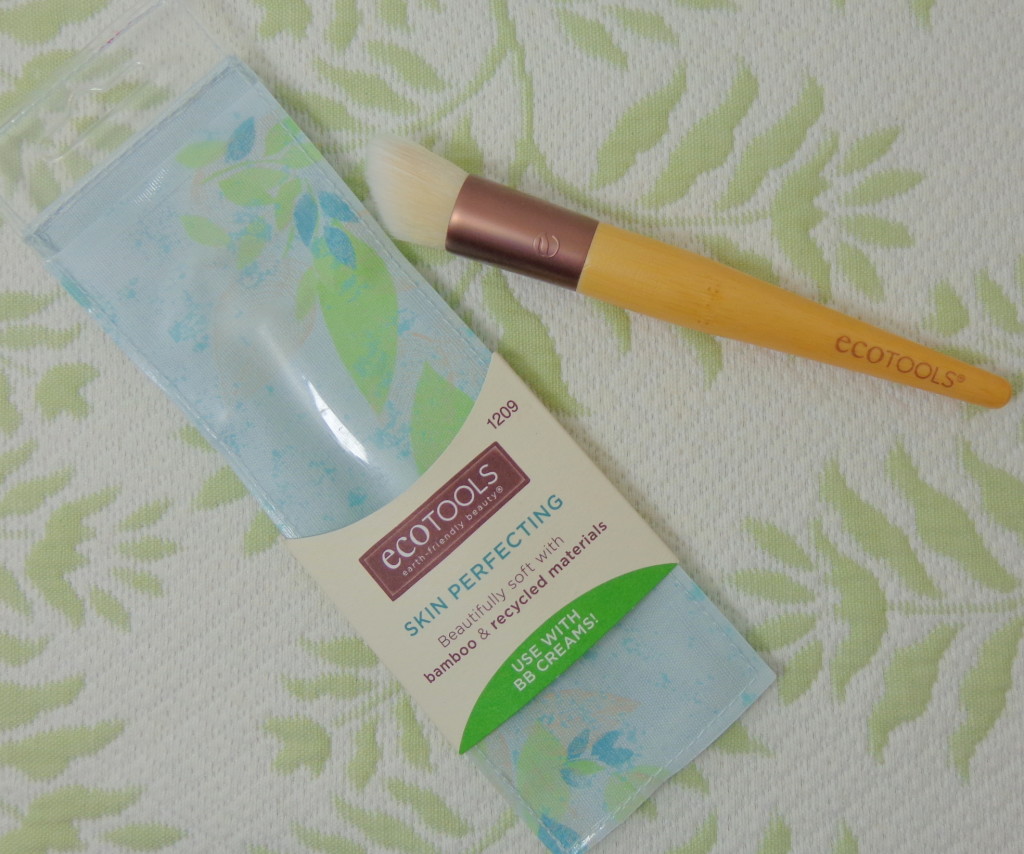 I love the EcoTools brushes because they are made with bamboo and recycled materials and soft cruelty-free bristles.  They are comfortable to hold and very easy to clean.  Bonus:  These quality brushes are very inexpensive!  The Skin Perfecting Brush has an angled edge for a more precise application around nose and under eyes.   It comes with a cute reusable eco pouch for travel and/or storage.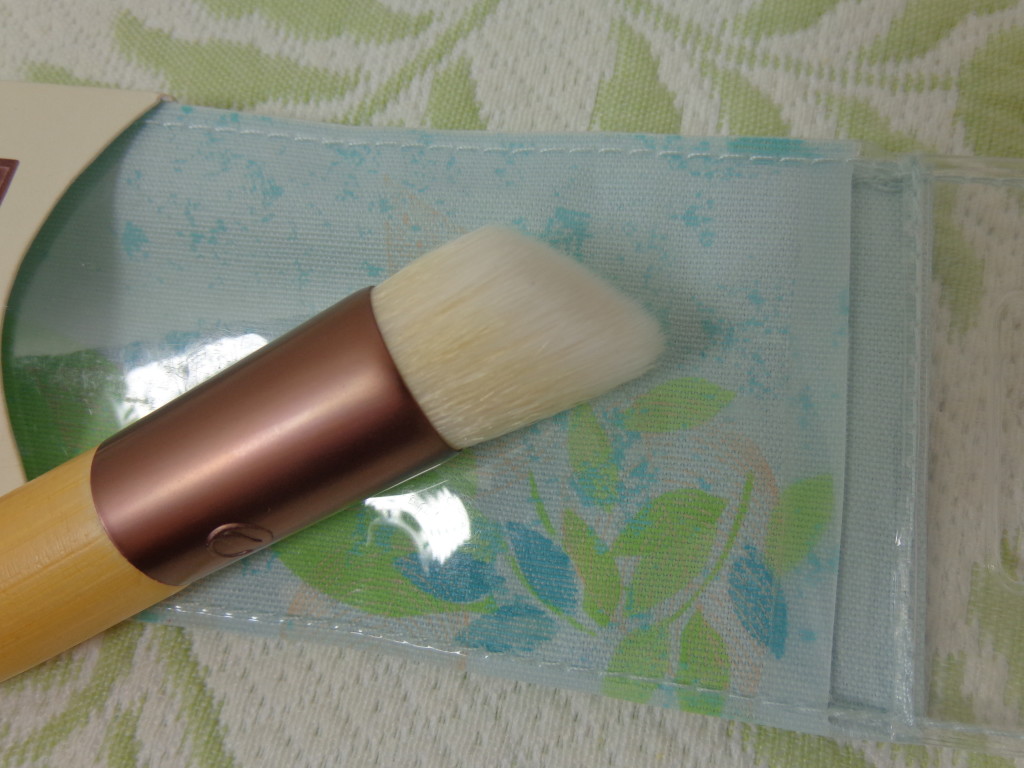 This brush glides across the skin and I found it very easy to blend my BB/CC creams.  I have to say, I felt that this brush had about the same effect as my Flat Foundation Brush
.  That's fine with me, I really like them and will use both equally.
Find the EcoTools Skin Perfecting Brush at Walmart and Ecotools.com, $7.99.
Product purchased by me. Affiliate link.
Have you tried any EcoTools brushes?  Do you have any favorites to share?