Head over to Klout and see if you qualify for today's perk:  a new shade of Essie nail polish from the new Mirror Metallics line!  Recently, I qualified for another Klout Perk:  the newest shade of Essie Luxeffects and that should arrive any day now!  Take a look at the Klout Perks that I have already received in the mail in the past few weeks: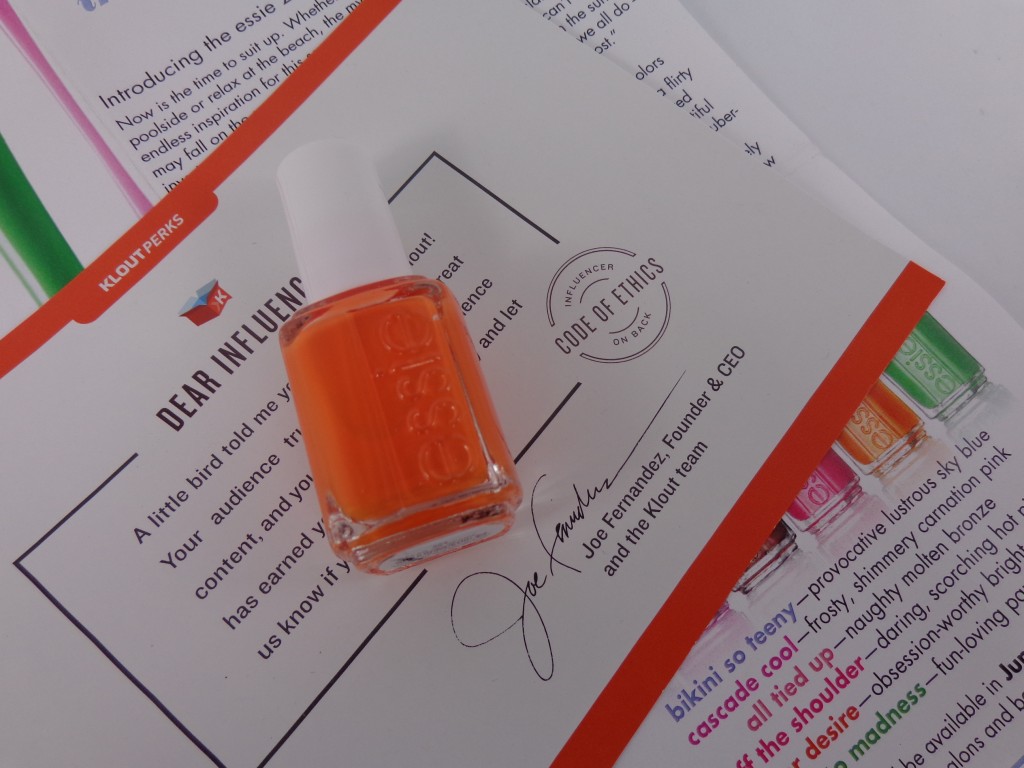 Essie Summer 2012 – Fear or Desire is the shade I received. Love this orange!  Follow me on Twitter if you want to be notified of awesome Klout Perks, I always tweet them when they open!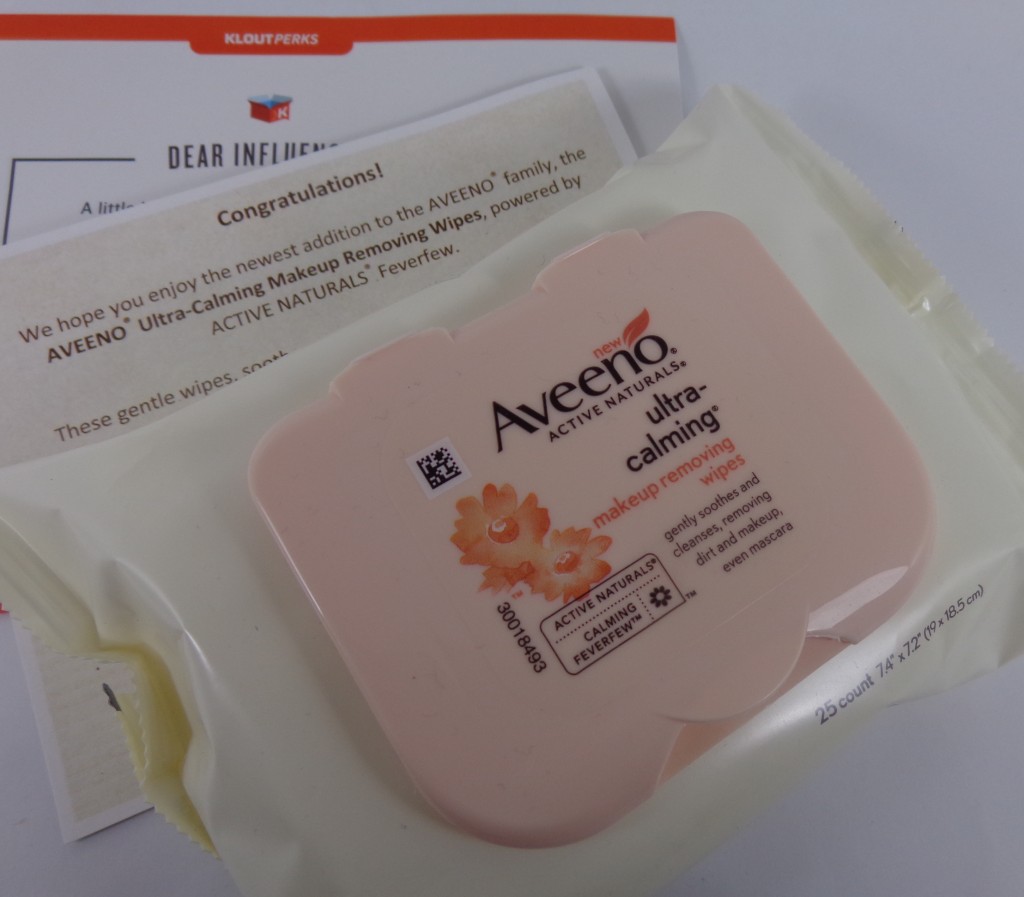 My next Klout Perk was Aveeno Ultra-Calming Makeup Removing Wipes.  I will most likely give these away to my sister since I already received a package of these from the Aveeno Ambassador program.  These wipes are large-sized and smell divine!
I also received a great sample from Target, this Keurig Brew Over Ice sampler:
I love my Keurig!  If you are a coffee fanatic, you need a Keurig.  There are so many fun varieties of coffees/teas and now these Brew Over Ice varieties.  If you want to be notified of these FREE sample opportunities follow me on Facebook because I am frequently posting these!
Speaking of…I posted another great freebie on my Facebook page from Smashbox a while back.  You could sign up to receive TWO deluxe samples of their Photo Finish Primer.  I just got mine today!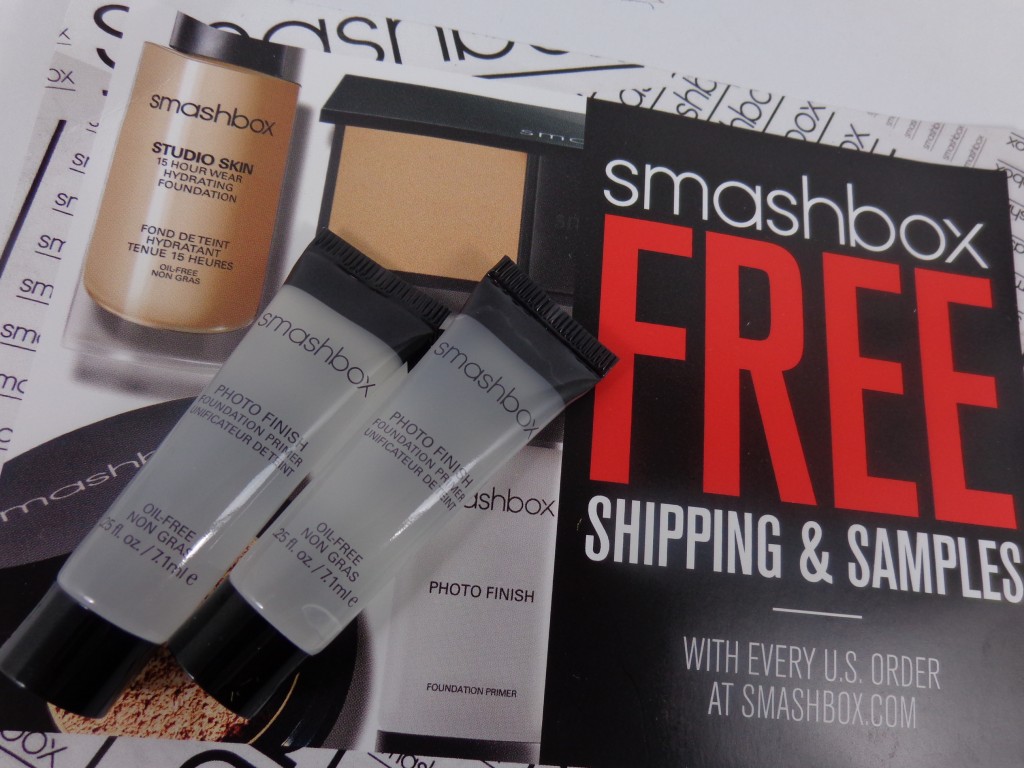 Yep, I received TWO deluxe samples in the mail and these are a very nice size.  Follow me on Facebook, I post these freebies whenever I see them.
Last, but not least, here's the latest full-size product I get to try for FREE from Smiley360: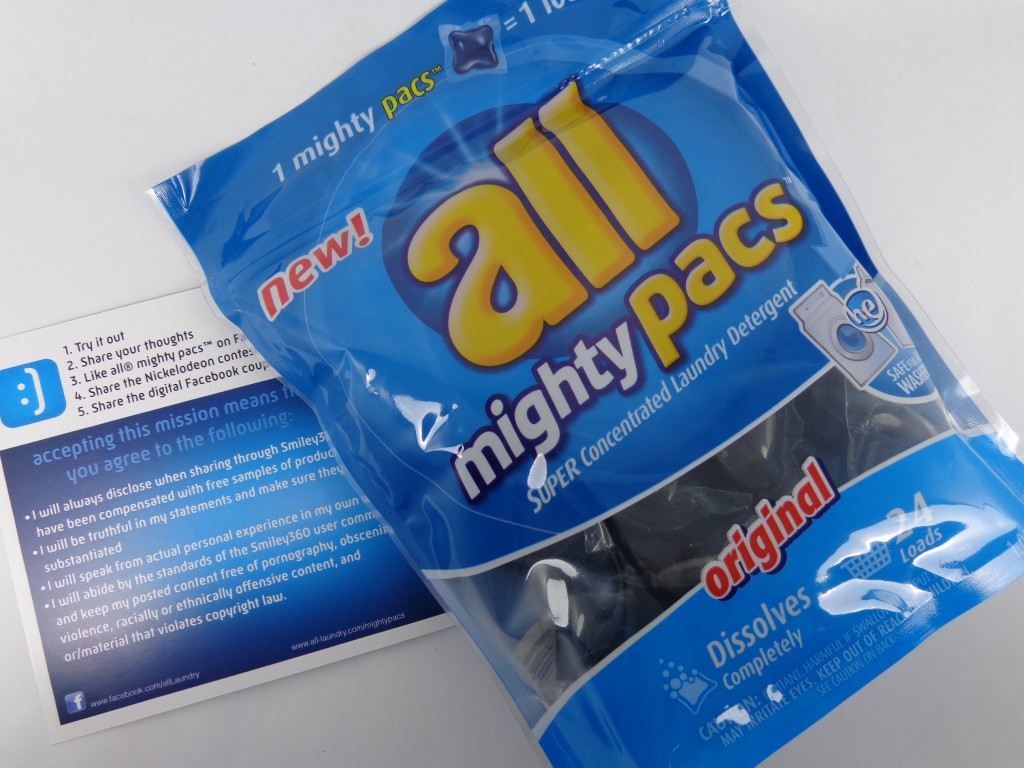 Be sure to sign up for Smiley360, a totally FREE program to try full-size products and spread the word to friends.
* Post contains affiliate links*
Check out a previous post on programs to sign up for and try products for FREE!