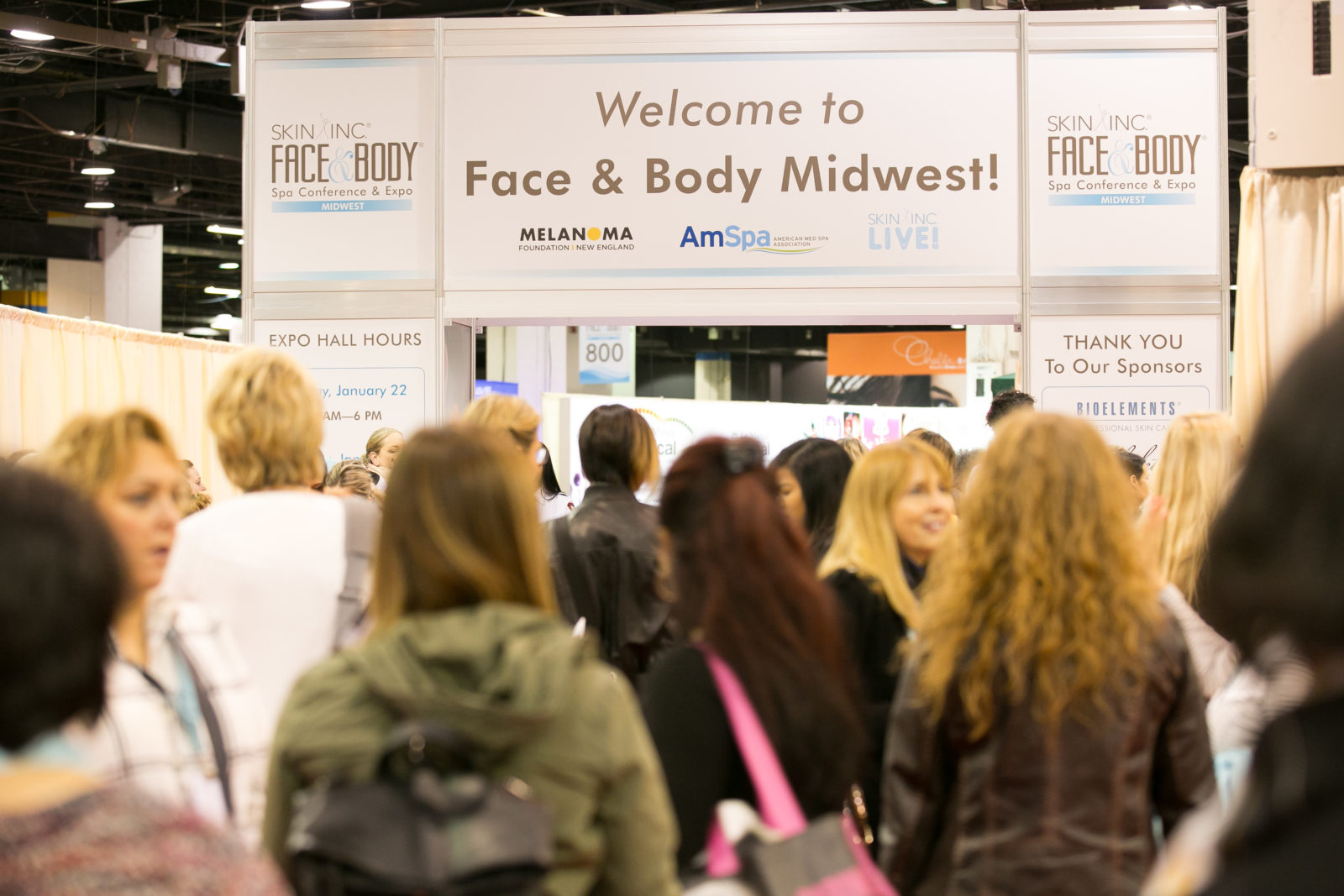 This week I was thrilled to partner with Face & Body Midwest to be a brand ambassador and in-show trend reporter!  This is where spa, skincare, and wellness professionals go to learn about all the latest in products and techniques, as well as shop the brands in attendance.  Anyone from estheticians, makeup artists, salon managers, spa employees, even students can attend Face & Body Midwest.  This year the show was held January 21-23, 2017 at Donald E. Stephens Convention Center in Rosemont, IL.  This is the first year for the show at this new time and location, as it was previously held together with America's Beauty Show in March each year.  I had the chance to experience two days (Sunday and Monday) at the expo and it was such a whirlwind of excitement!  You all know how pumped I get for beauty (especially skincare) so this event was such a pleasure to cover.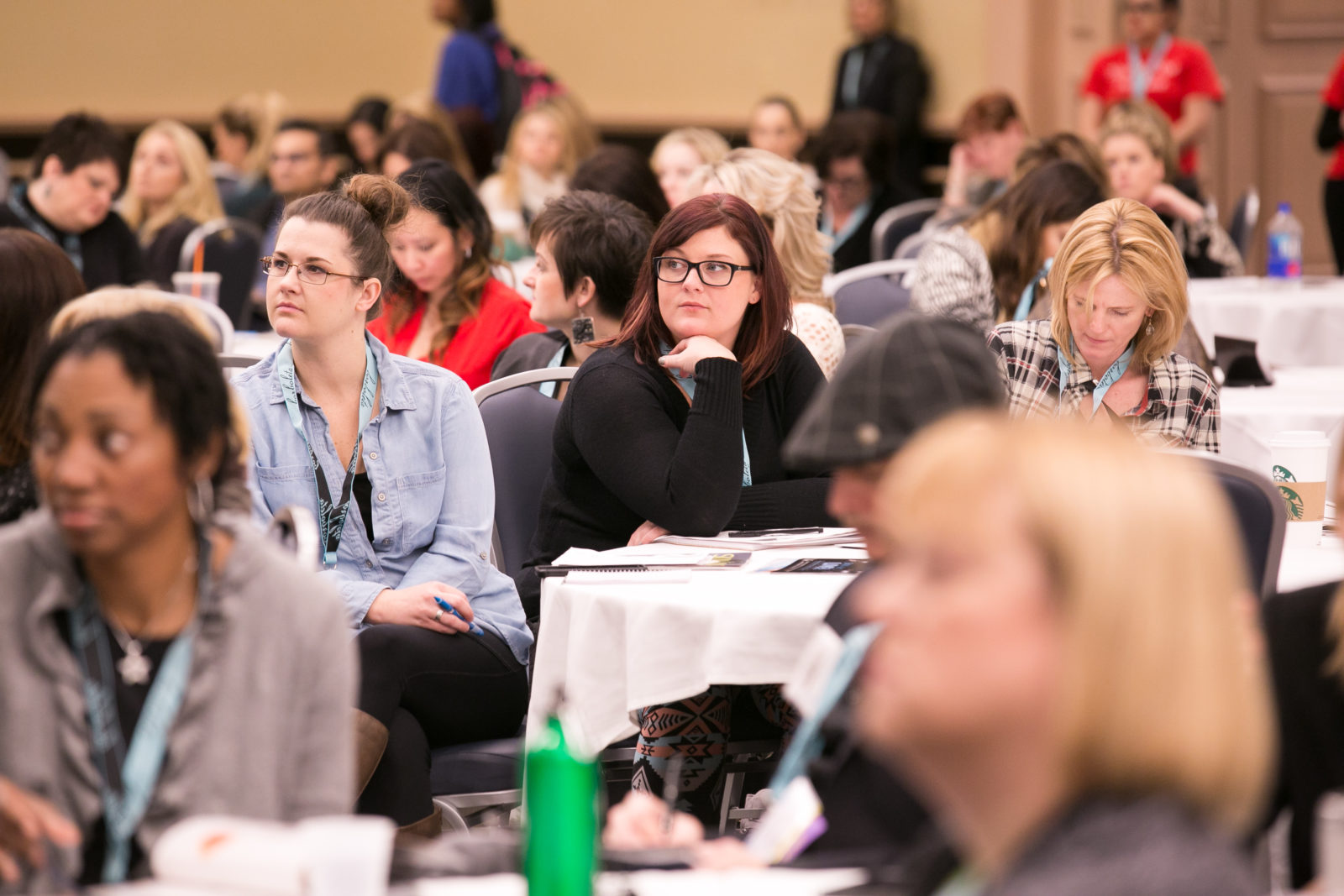 On Saturday, Face & Body Midwest hosted the Advanced Education Conference Program.  This day was all about quality education and included a keynote speaker plus a day full of classes.  Some of the topics:  Laser Tattoo Removal, Nuts and Bolts of Adult Acne, K-Beauty: Essential Tips for Mastering the Latest Beauty Trends, Treating Darker Skin, and Aromatherapy for Every Esthetician.  Attendants have the opportunity to earn CE credits for approved sessions and a networking luncheon was included as well.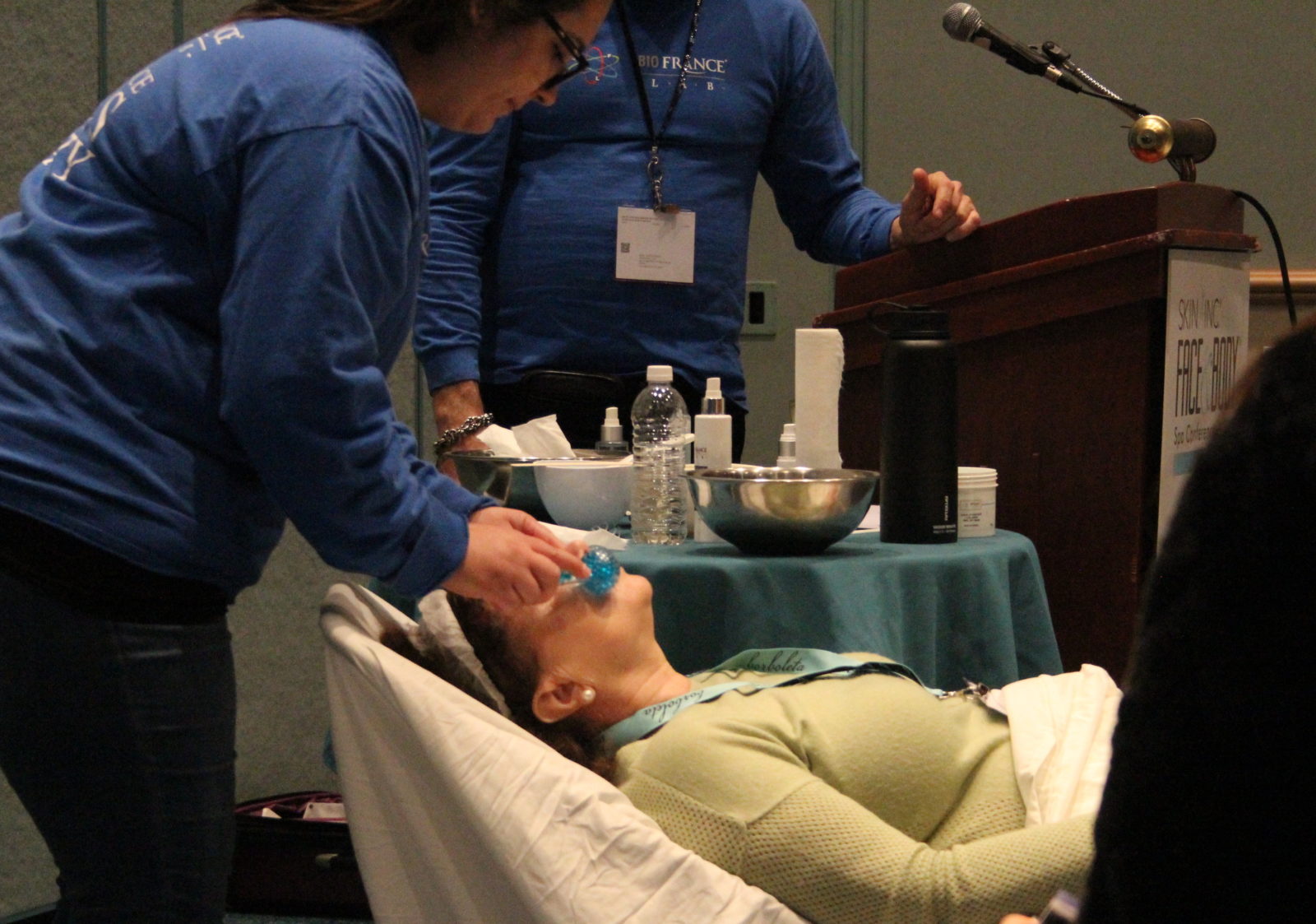 Botanical Face Lift with Bio France Lab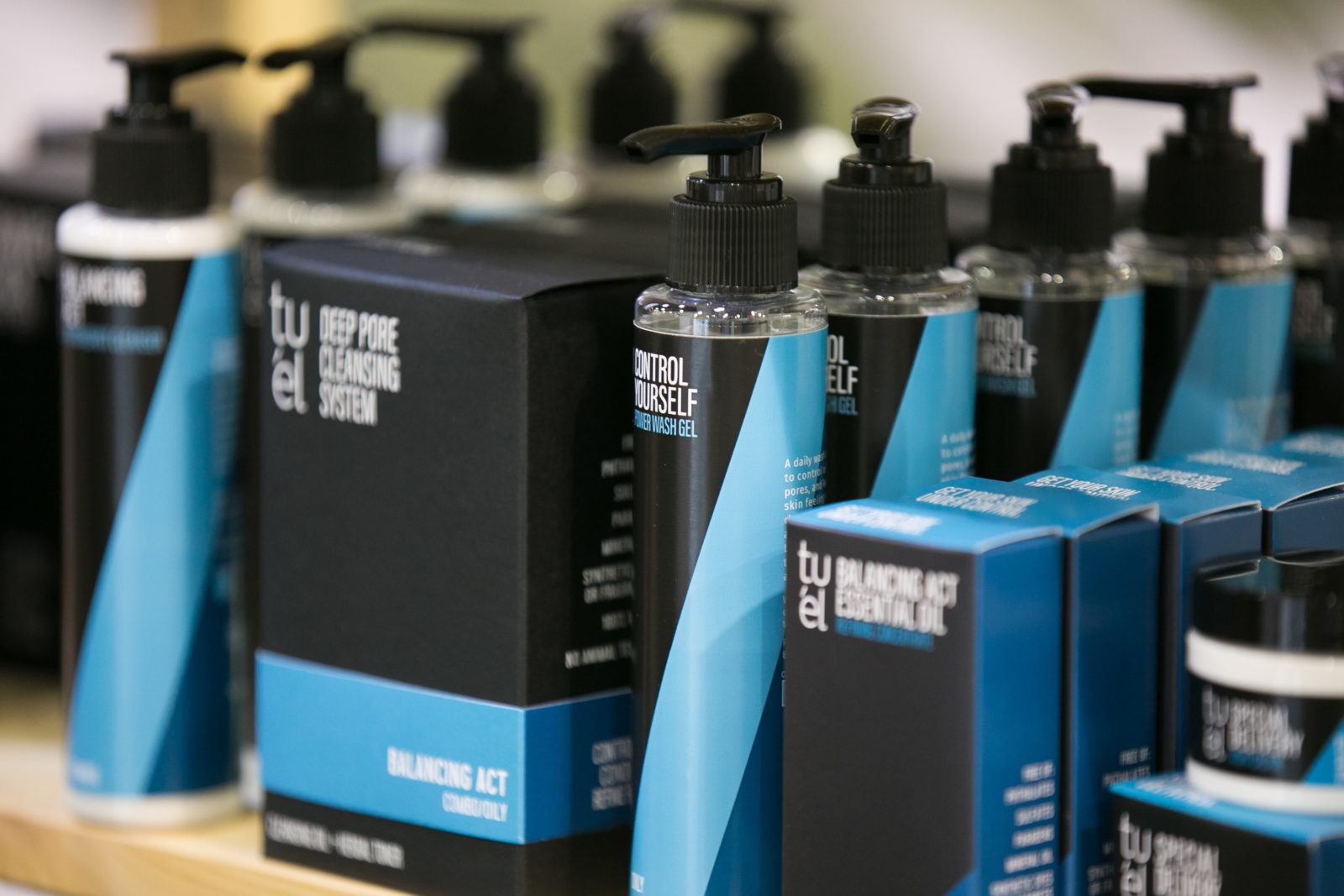 If you follow me on Snapchat (myhighestself), you were right there with me (Sunday and Monday) while I learned about skincare brands, attended supplier classes, and more.  I learned about several skincare brands that are new to me.  One of my favorites was Tu'el Skincare.  Their products are natural, 100% vegan and use the very best botanical active ingredients.  I need to try the Deep Pore Cleansing System!  The first supplier class I attended was led by Bio France Lab and I enjoyed watching the Botanical Face Lift demo so much.  There was an amazing mask treatment done live and the results looked beautiful.  One of the great things about the show is that classes are held throughout each day. You can pop in and out of the classes and the expo floor as you please.  All supplier classes are FREE with all registration options!  You can look at the day's class schedule and make a plan to attend each class and then take breaks to shop and chat with brands.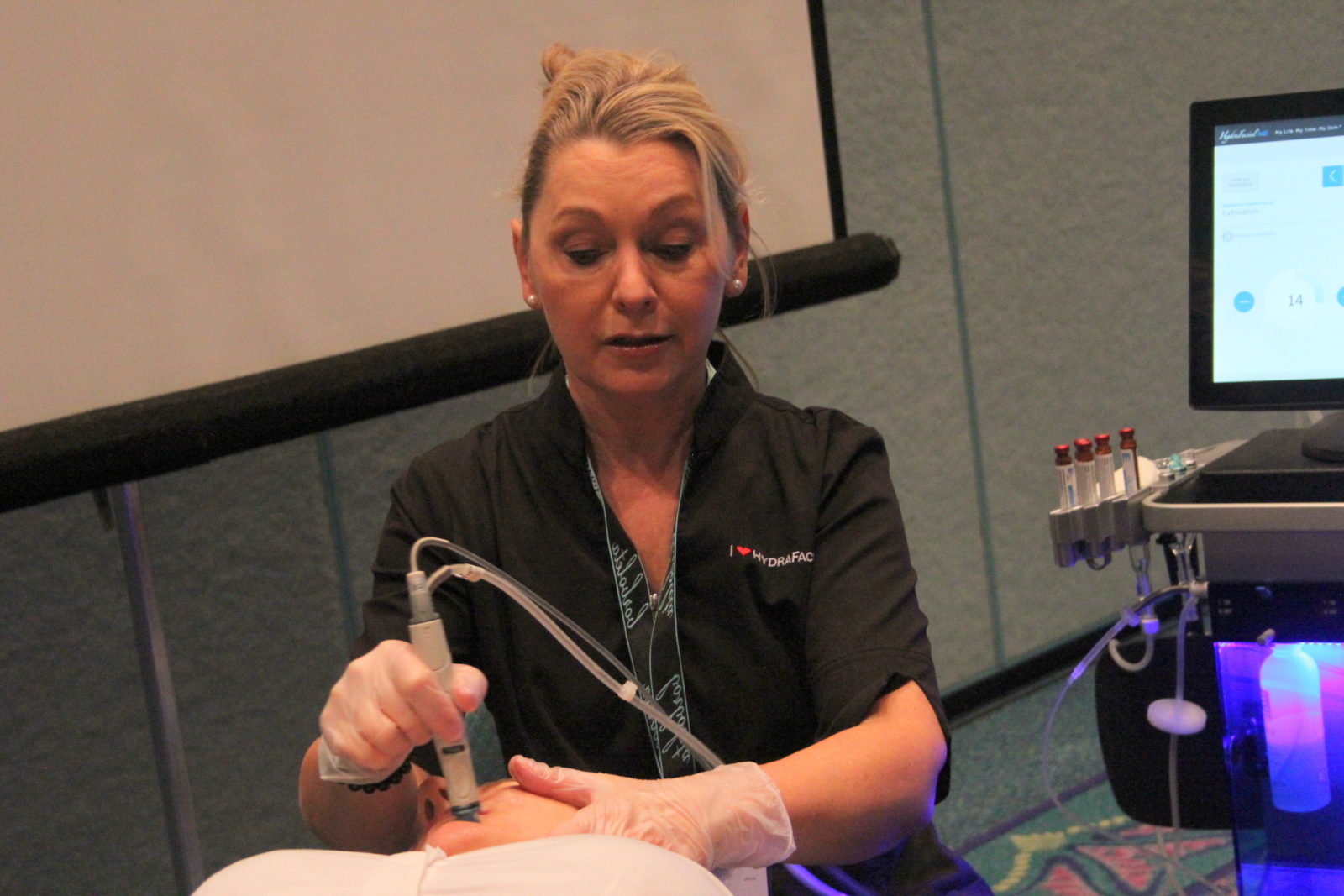 HydraFacial MD
I also took some time to sit in on the HydraFacial MD class and was fascinated to learn more about it.  It is the #1 selling facial in the world!  This 30-minute multi-step treatment cleanses, exfoliates and extracts to remove impurities and dead skin cells while replenishing vital nutrients.  You see and feel instant results after your first facial.  After sitting in on the class, I knew I had to visit the HydraFacial booth and experience it for myself.  My demo took just a few minutes and the process was painless and simple.  Insider Tip:  There is a waste container on the back of the unit that displays all the gunk that was extracted from your skin.  It's one of those things…you simply MUST look.  Gross but satisfying all at the same time, ha!  I can tell you that my skin felt so different afterwards!
Click here to see the full video of my HydraFacial on Facebook
At the HydraFacial booth, I also learned about Perk, the world's 1st Hybrid Skin System. This universal treatment merges an in-office exfoliation service with an advanced daily application of take-home products.  There are various treatment options for face, eyes, even lips.  I LOVE the sound of this hybrid treatment!  The people of HydraFacial MD know what's up when it comes to cutting-edge skincare.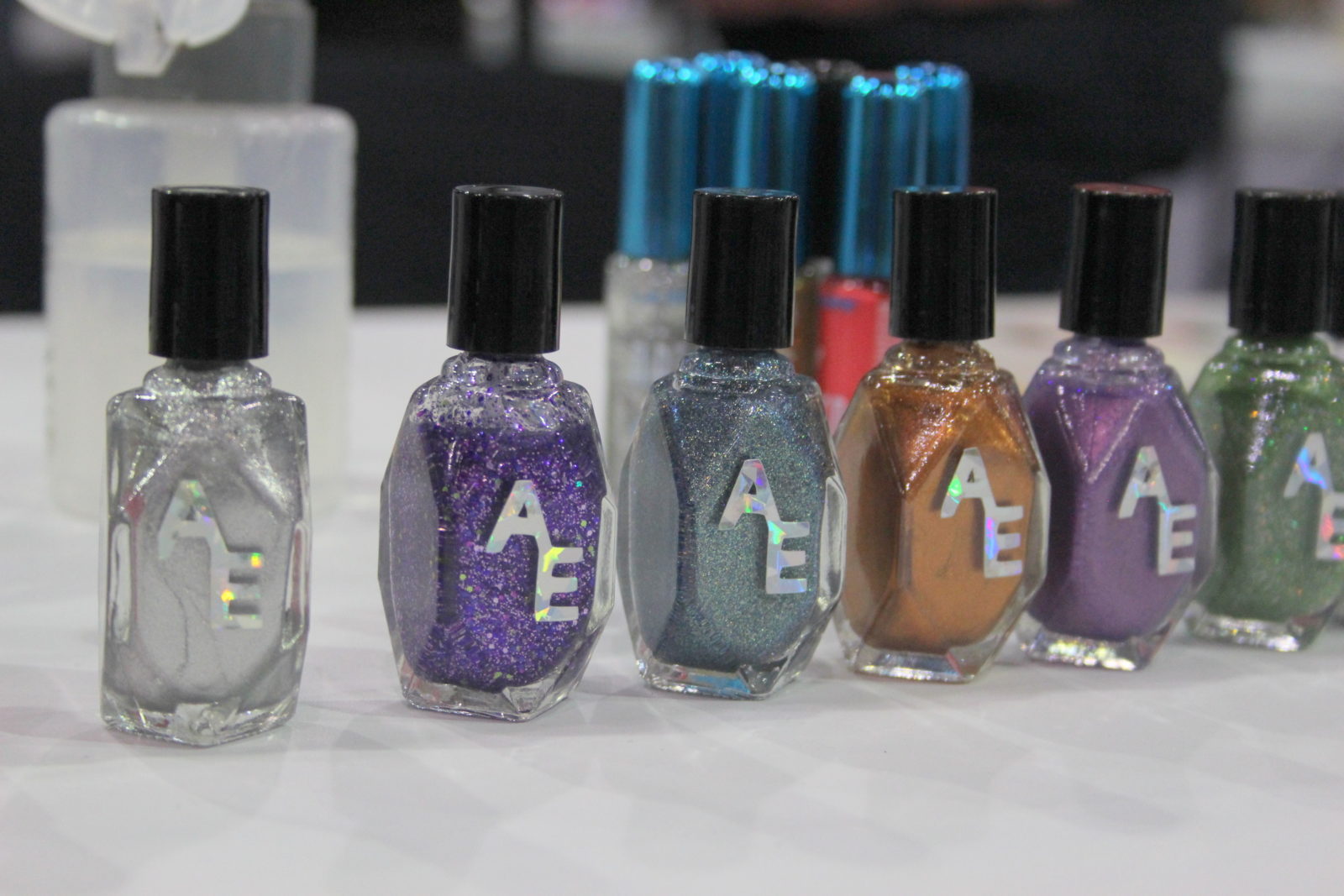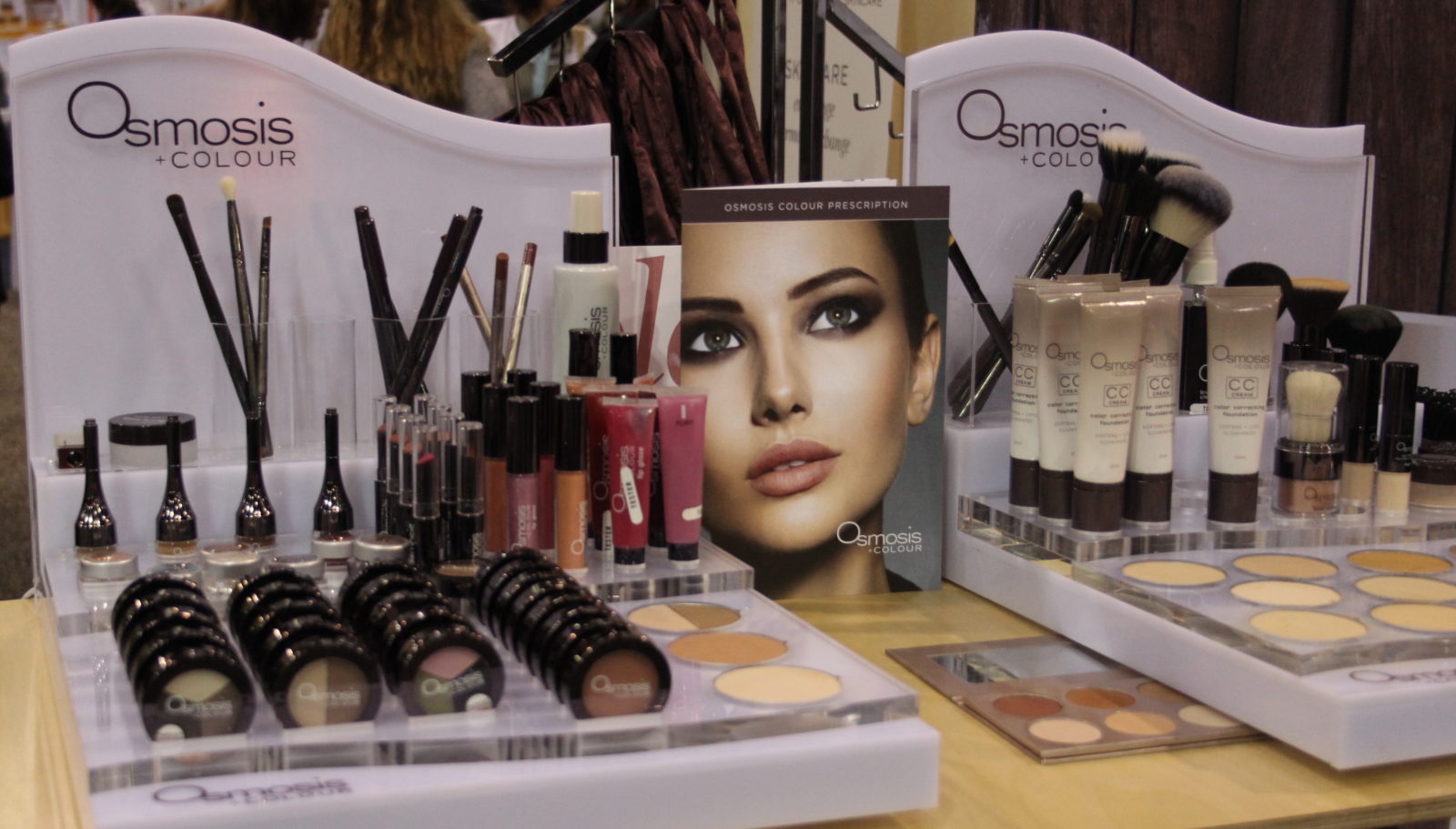 There were so many beauty and skincare brands in the expo hall!  Kryolan, Morphe, Alter Ego, Osmosis, and blinc were some of my cosmetics favorites for sure.  It is great to be able to speak face-to-face with brands at each booth and a perfect opportunity for beauty and skincare professionals to network.
Chella Brow Bar hosted a class that featured How to Brow in 3 Easy Steps utilizing Chella Beauty tools and brow products.  I know I have always thought of brows as one of the most difficult steps in beauty and this class made it seem easy.  There were tons of tips for beauty professionals on how to help clients shape and groom the brows, as well as recommendations on brow products to define and perfect.  Some of the other classes offered on Sunday:  Peel Away Pigmentation, Head to Toe Waxing, Not Your Traditional Peel, and more.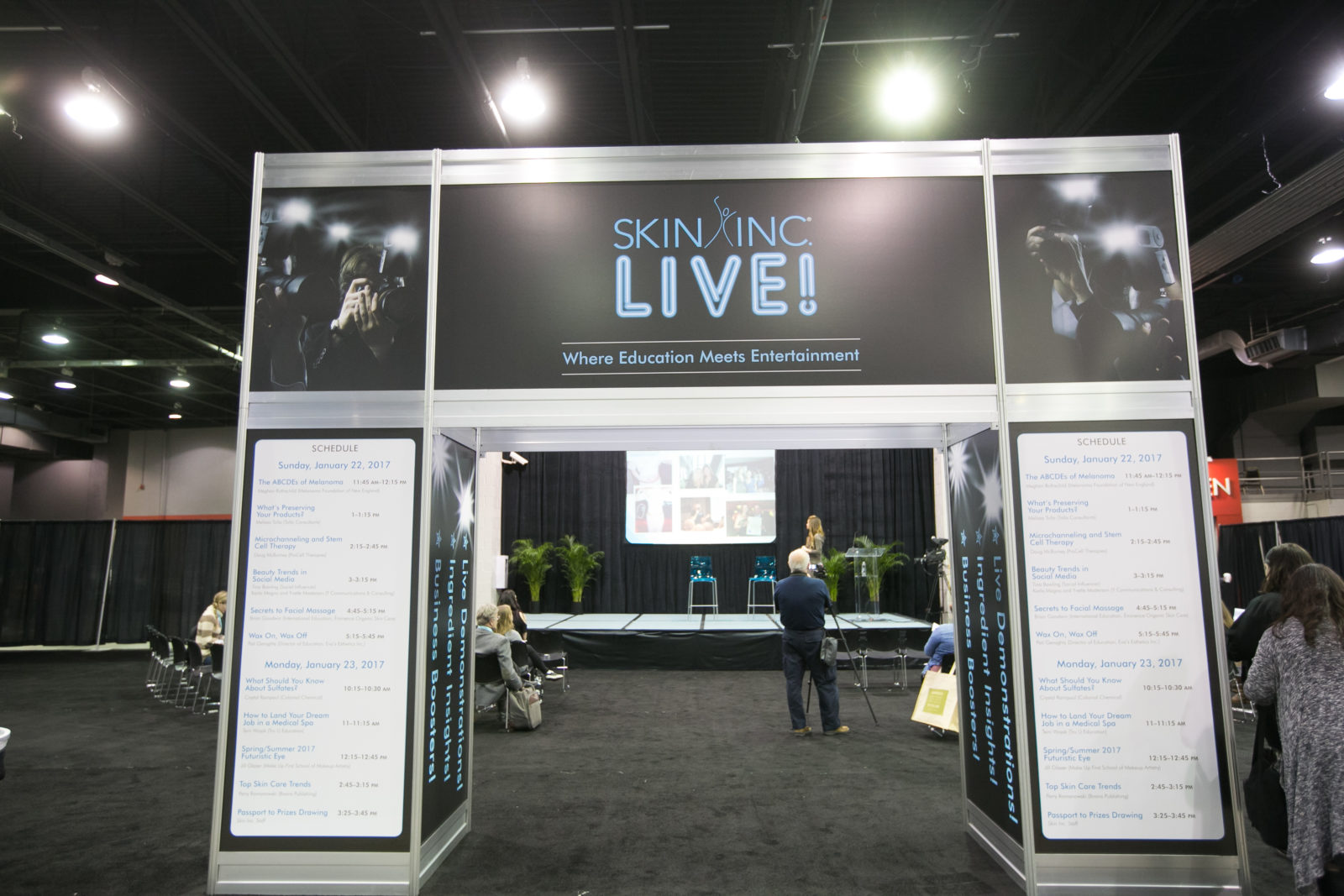 On Sunday, I was on the schedule to speak on Beauty Trends in Social Media at the Skin Inc. LIVE! stage.  While public speaking is not my typical forum, I am so grateful for the opportunity.  Contrary to my fears, I did not faint on stage…what a way to kick off 2017!  Many thanks to Yvette Masterson of Y Communications & Consulting for inviting me to the panel.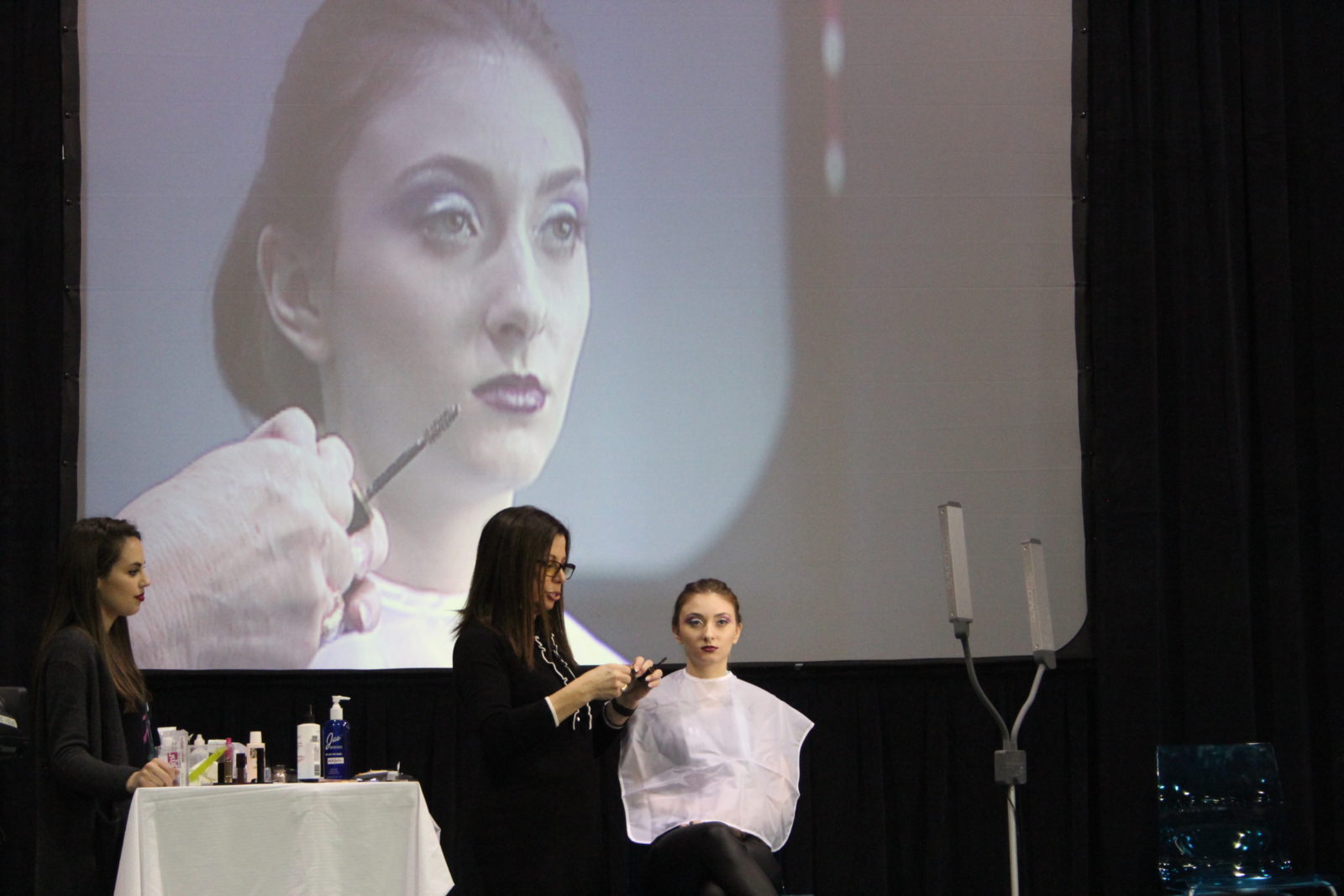 Make Up First School of Makeup was in attendance at Face & Body Midwest and I had the chance to speak with the owner, Jill Glaser.  It was a joy learning more about the only state-approved makeup artistry program in Chicago.  It's the only training school in the entire Midwest to offer comprehensive instruction and the hands-on studio time required to perfect techniques.  Jill also led a live makeup demo on the Skin Inc. LIVE! Stage at the show.  It was a total blast watching her transform the model!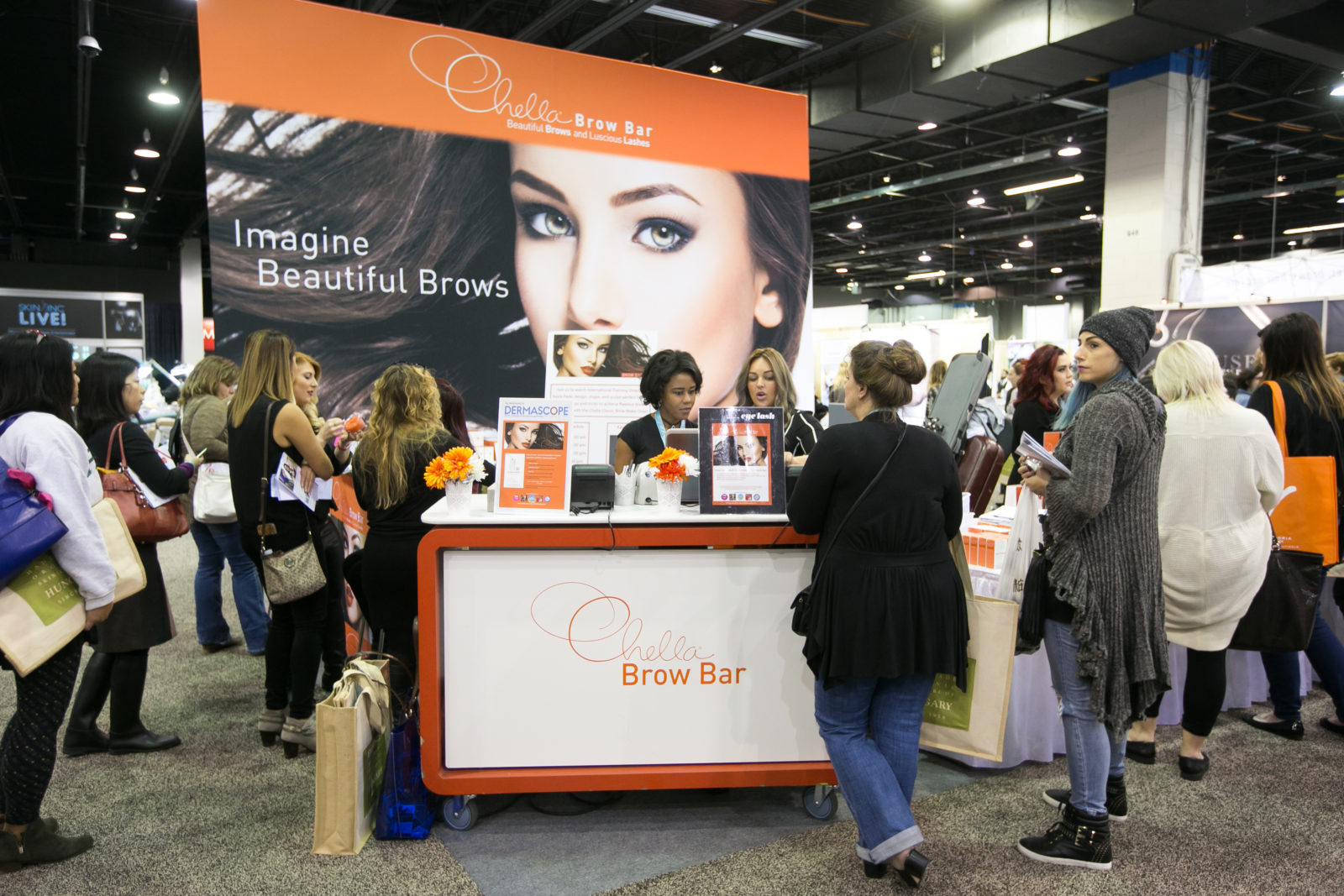 Monday morning I met with Chella Beauty for a brow makeover.  The brow artist shared with me tips on shaping and filling in the brows so that they frame your face and look natural.  My favorite tip was to use a lighter color towards the nose and a slighter darker color starting near the arch.  That ensures that the brows don't look too dark.  I left their booth with a beautiful brow makeover!
Click here to see the full video of my Chella Beauty brow makeover on Facebook
Next up, I sat in on a session to learn more about Microneedling, a minimally-invasive skin rejuvenation treatment that uses a device of fine needles.  This treatment is used to treat acne scars, wrinkles, stretch marks, and more.   Some of the other classes offered on Monday: Spice Up Your Spa Menu in 5-Star Style, Tu'el Skin Analysis and Product Knowledge, and several others.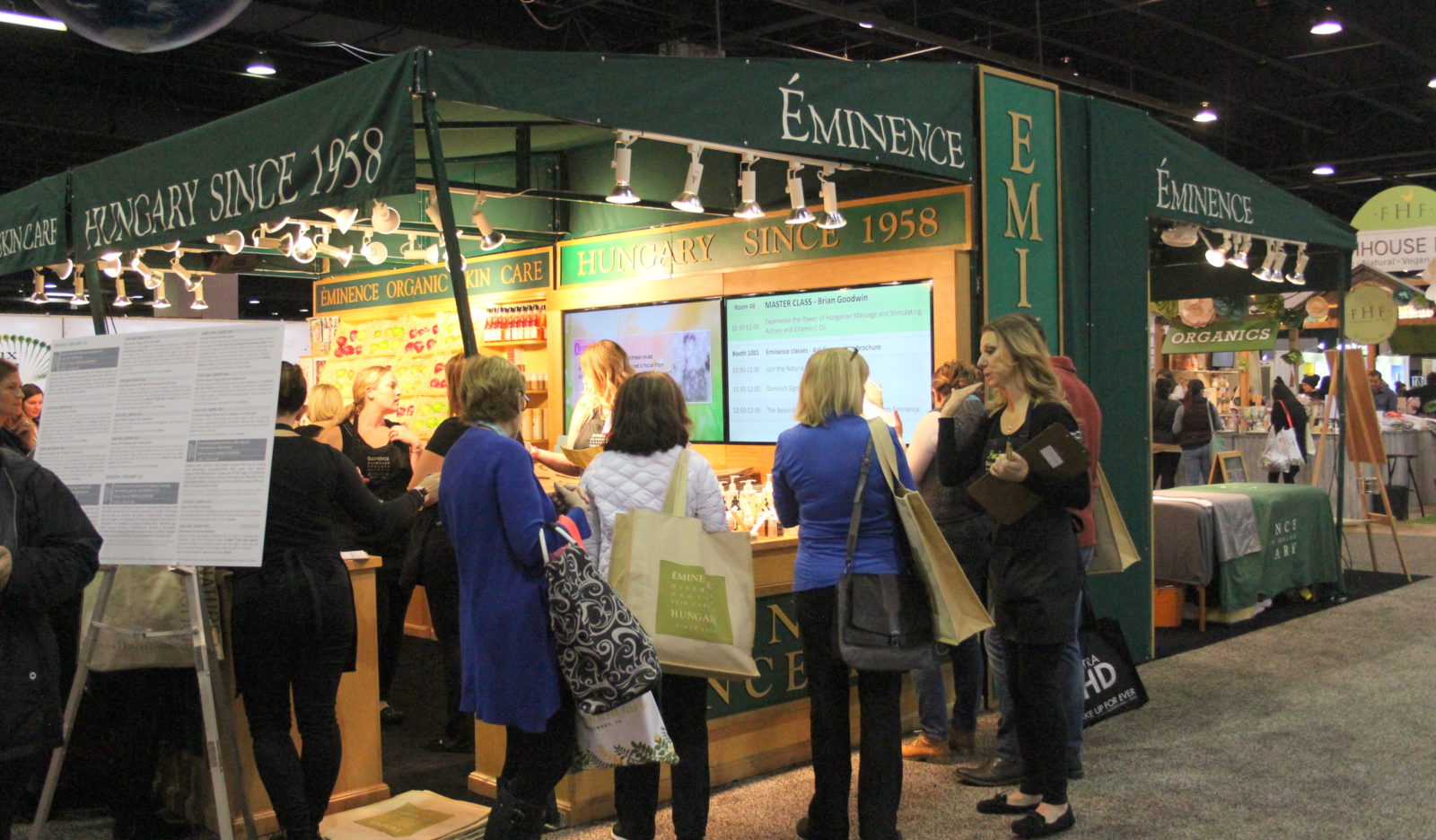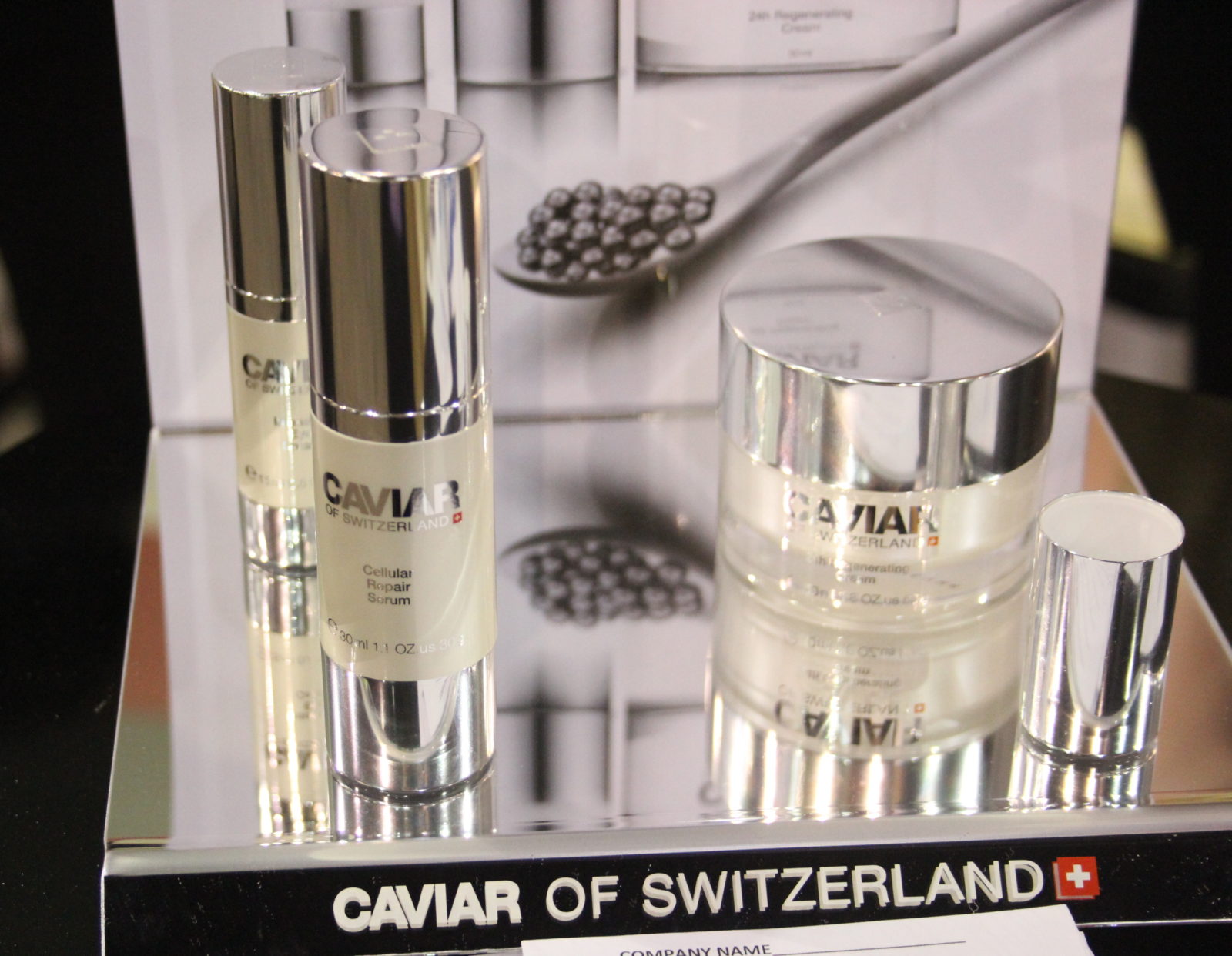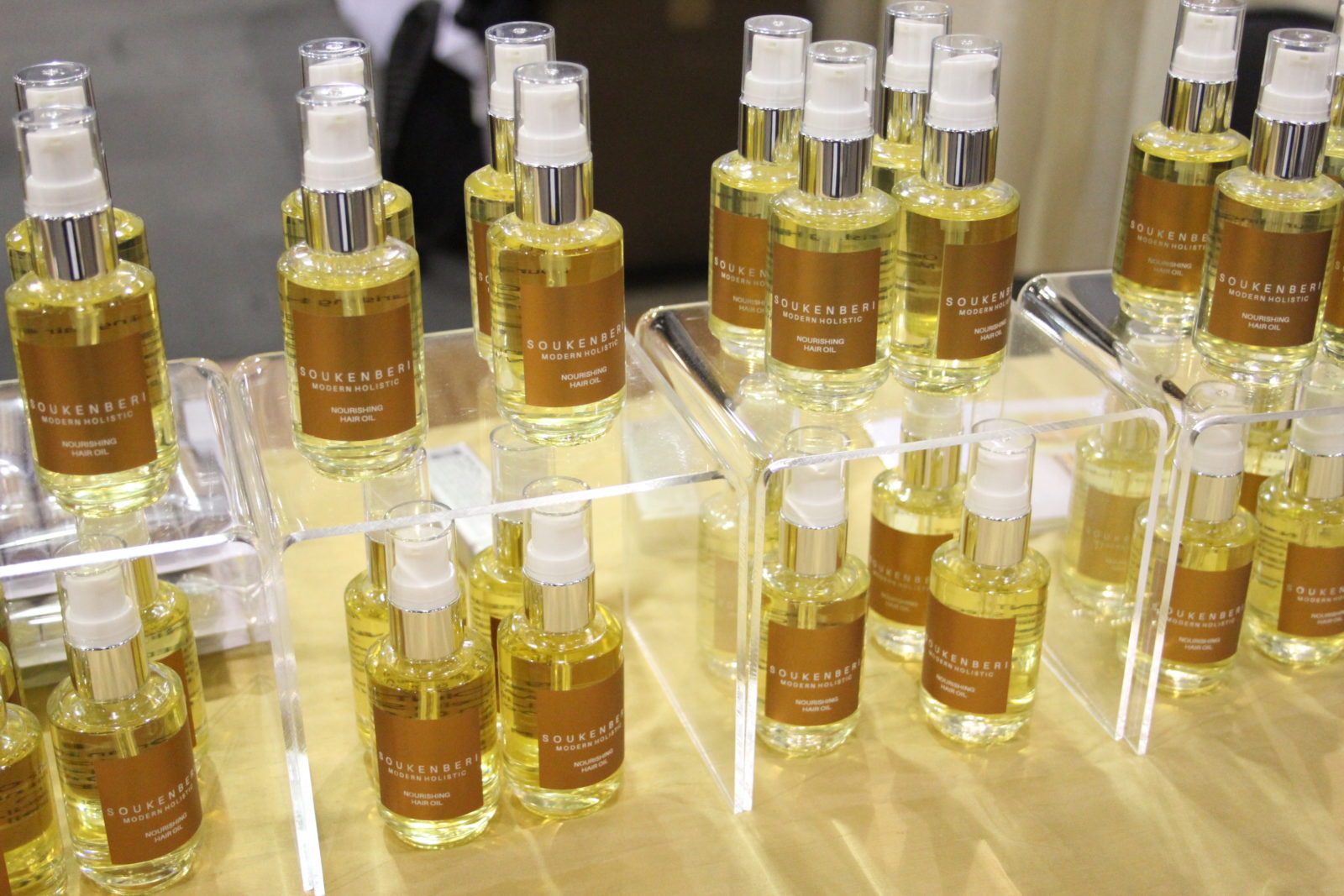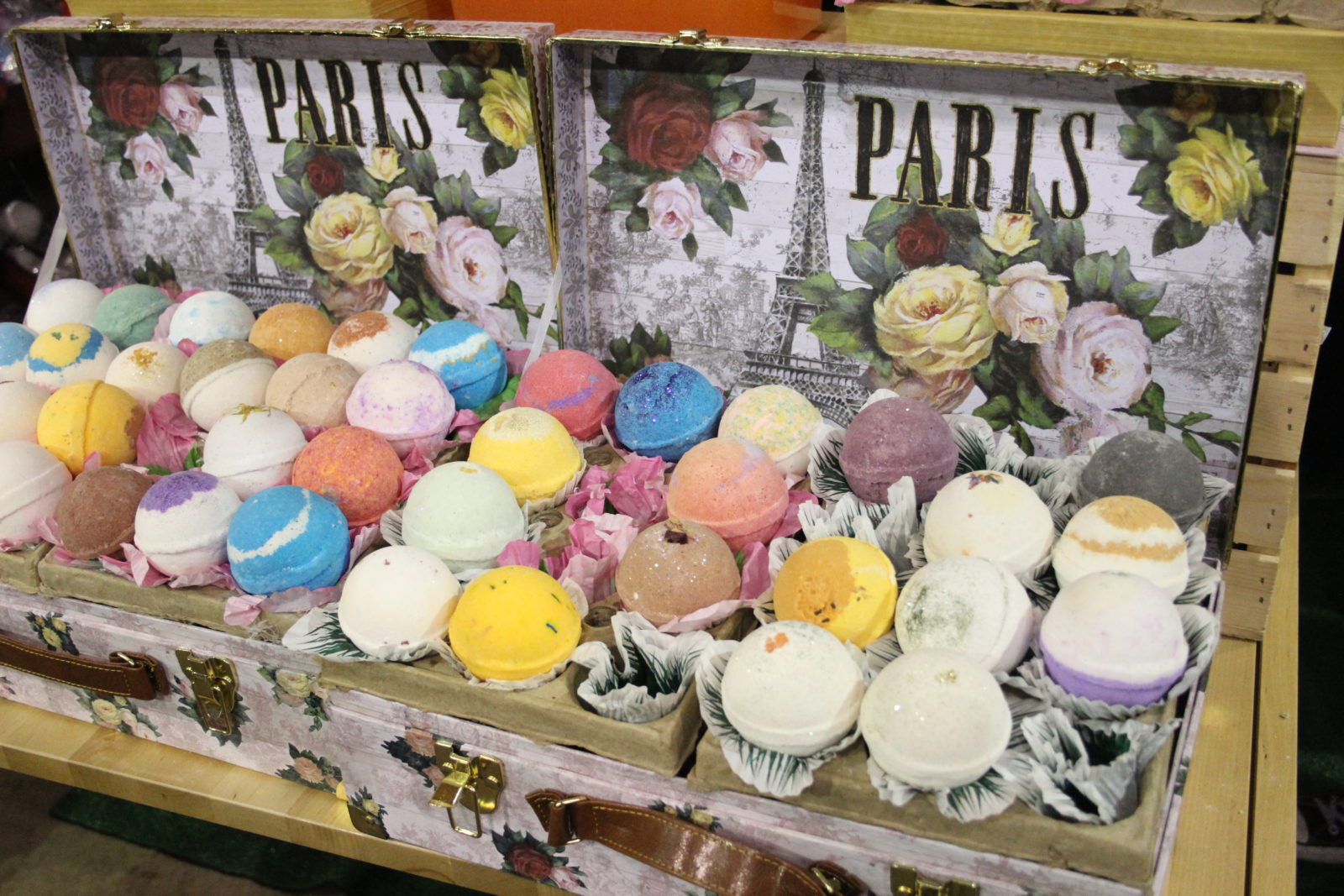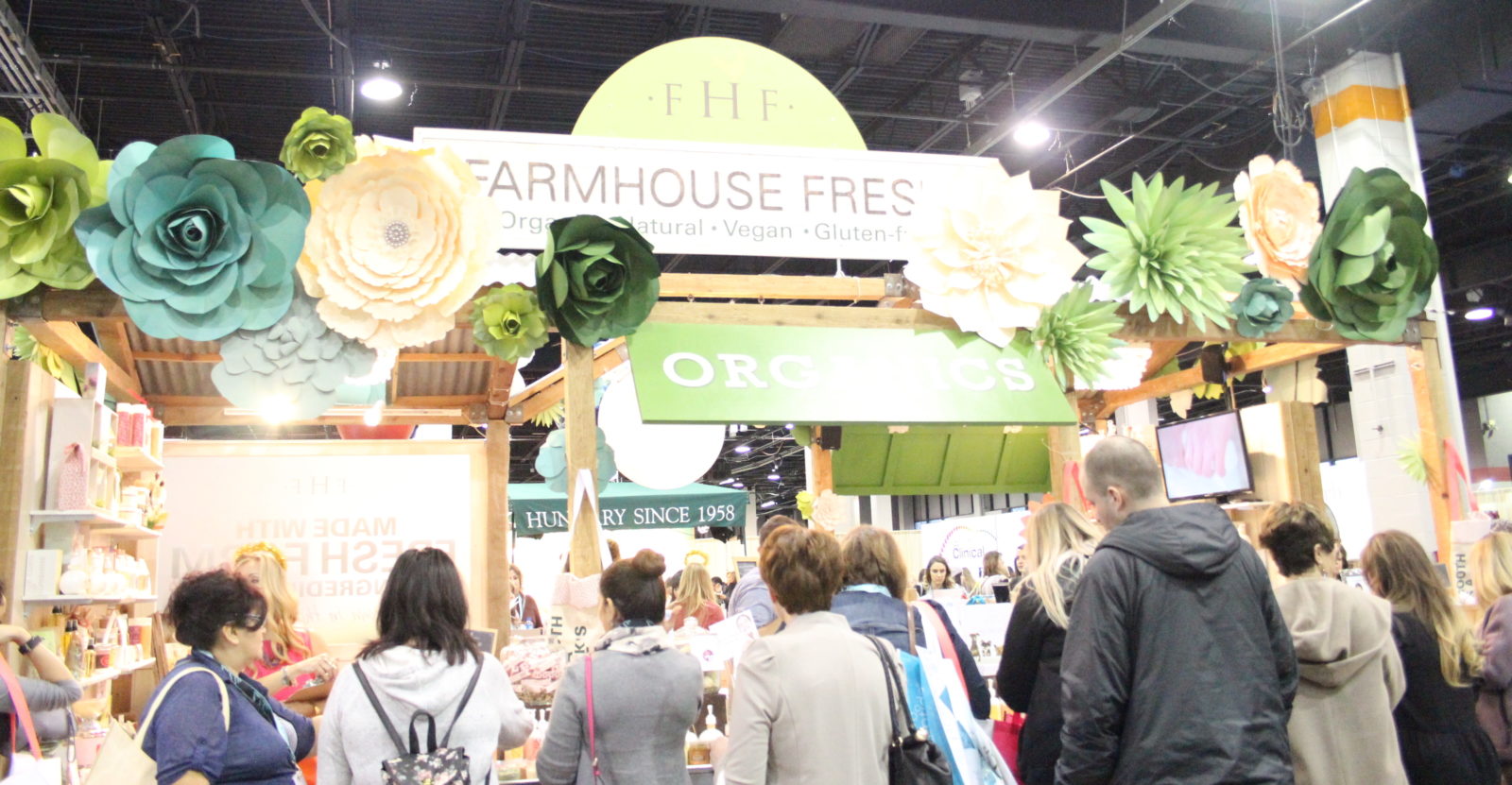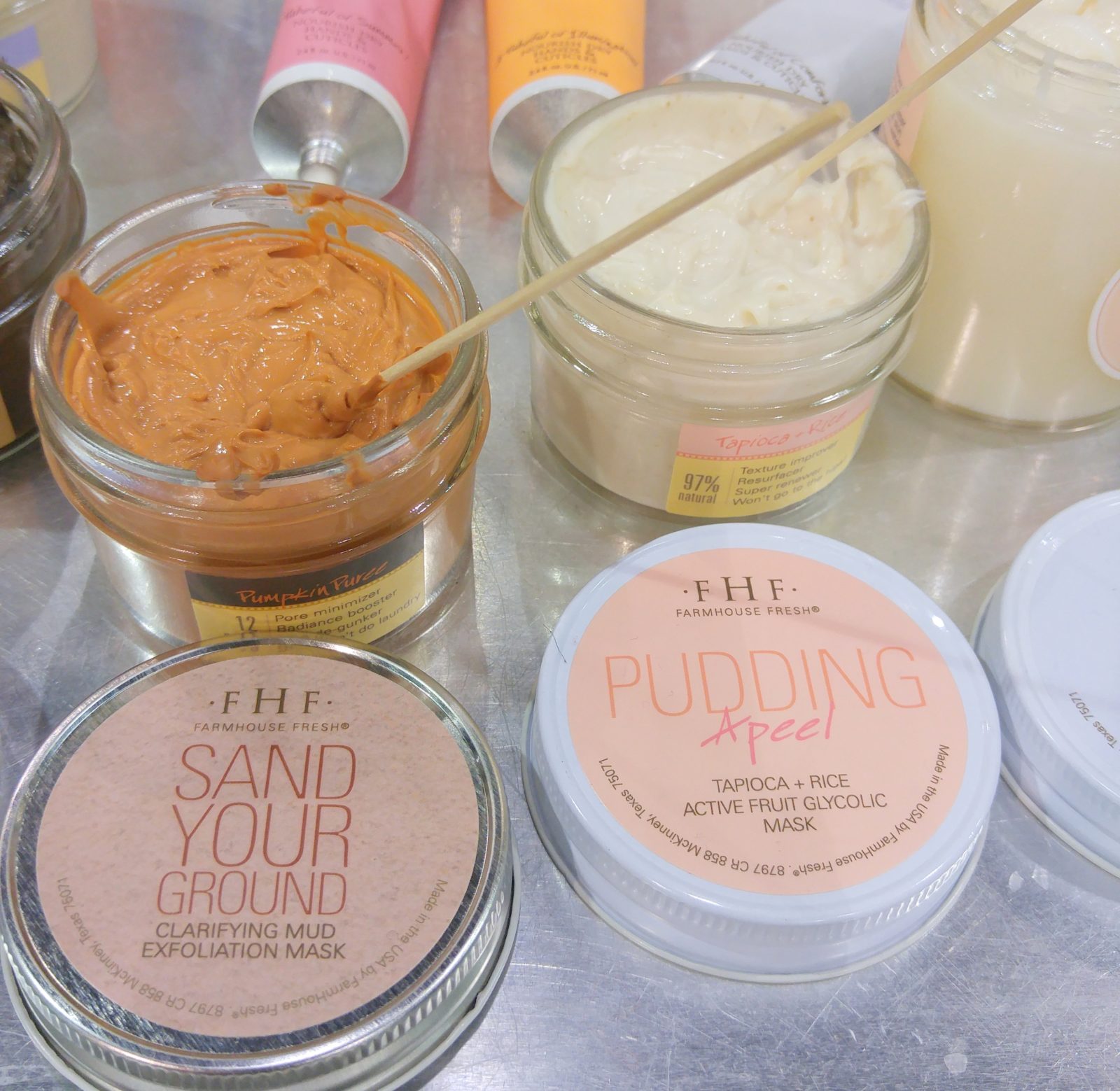 Out on the expo hall floor, I chatted with several skincare brands including Caviar of Switzerland, Soukenberi Modern Holistic, Raintree Organics, Eminence Organic Skincare, and so many more.  The Farmhouse Fresh booth was the cutest and they had so many products on display for testing and purchasing.  Their products are all made in the USA, up to 99% natural, cruelty-free, vegan and gluten-free.  The best part is they smell simply amazing!  From body scrubs to facial masks, body oils and more, Farmhouse Fresh is a new favorite of mine.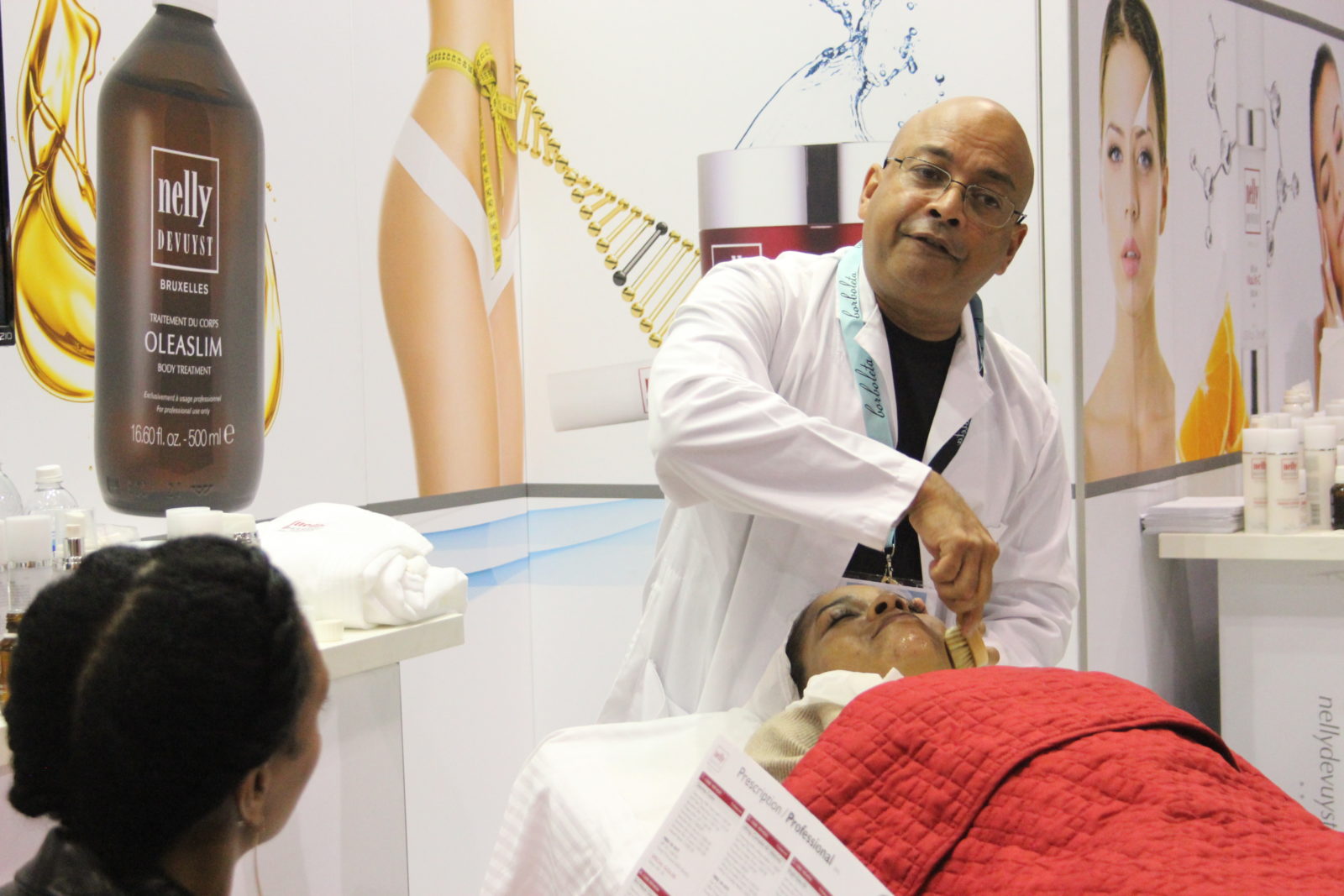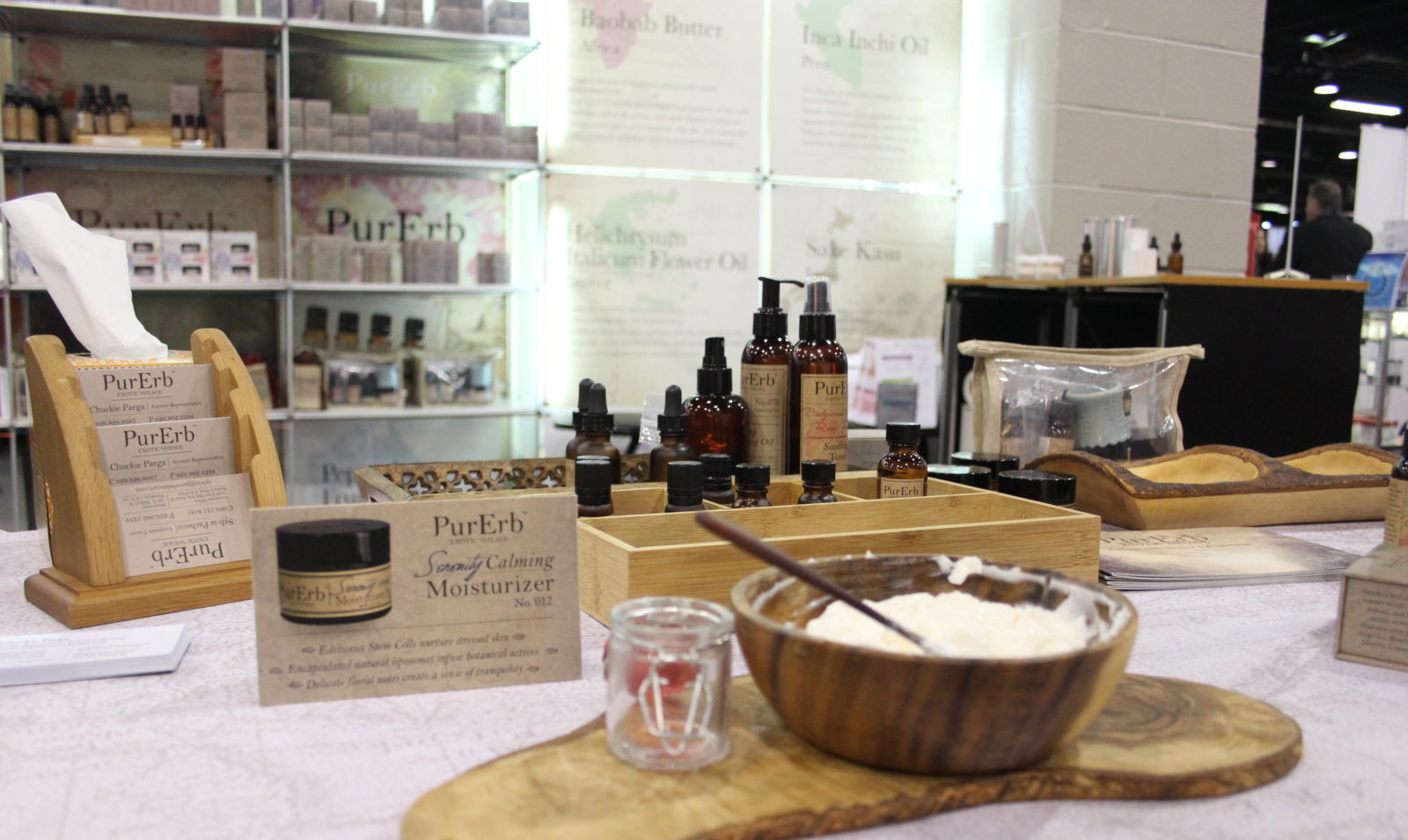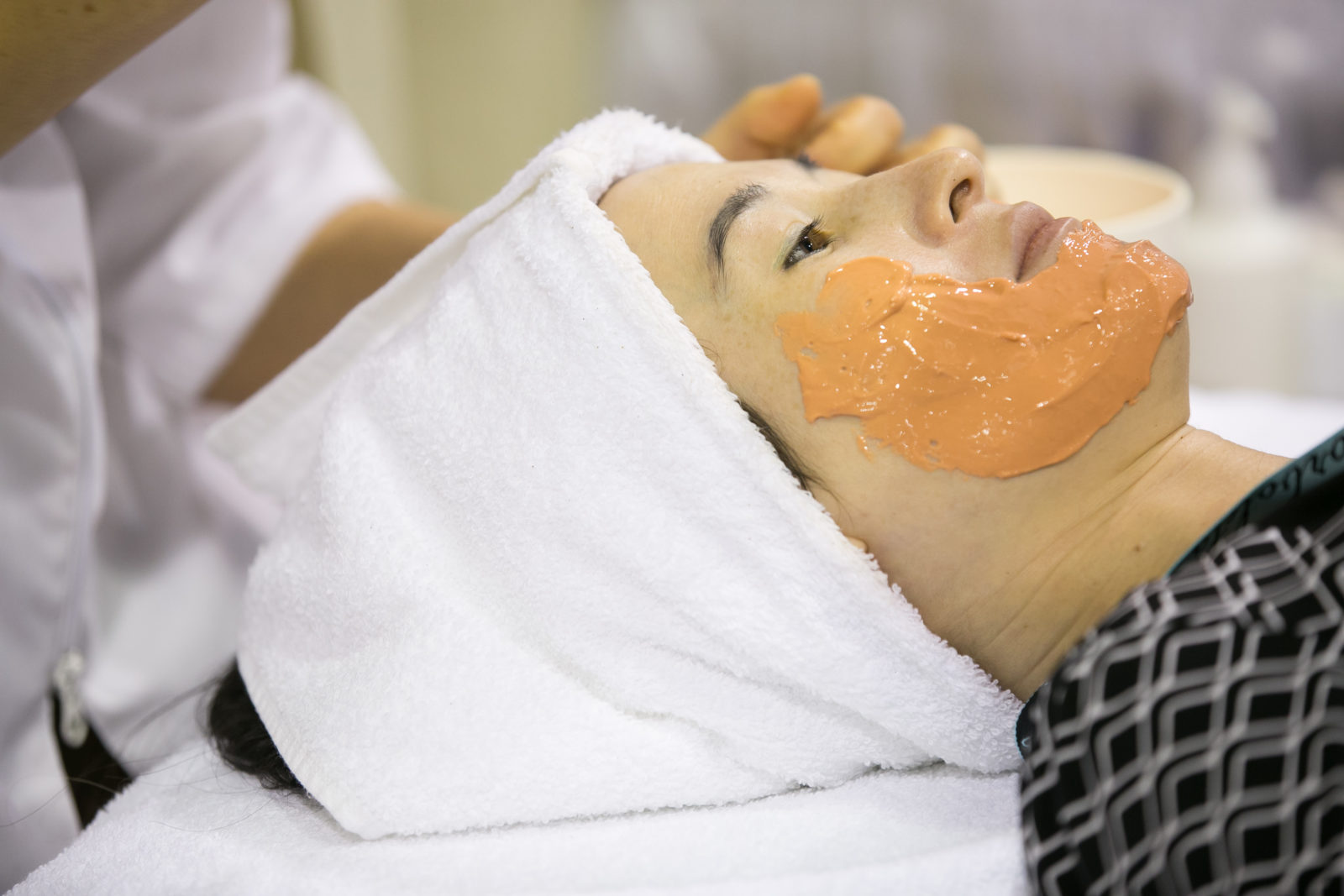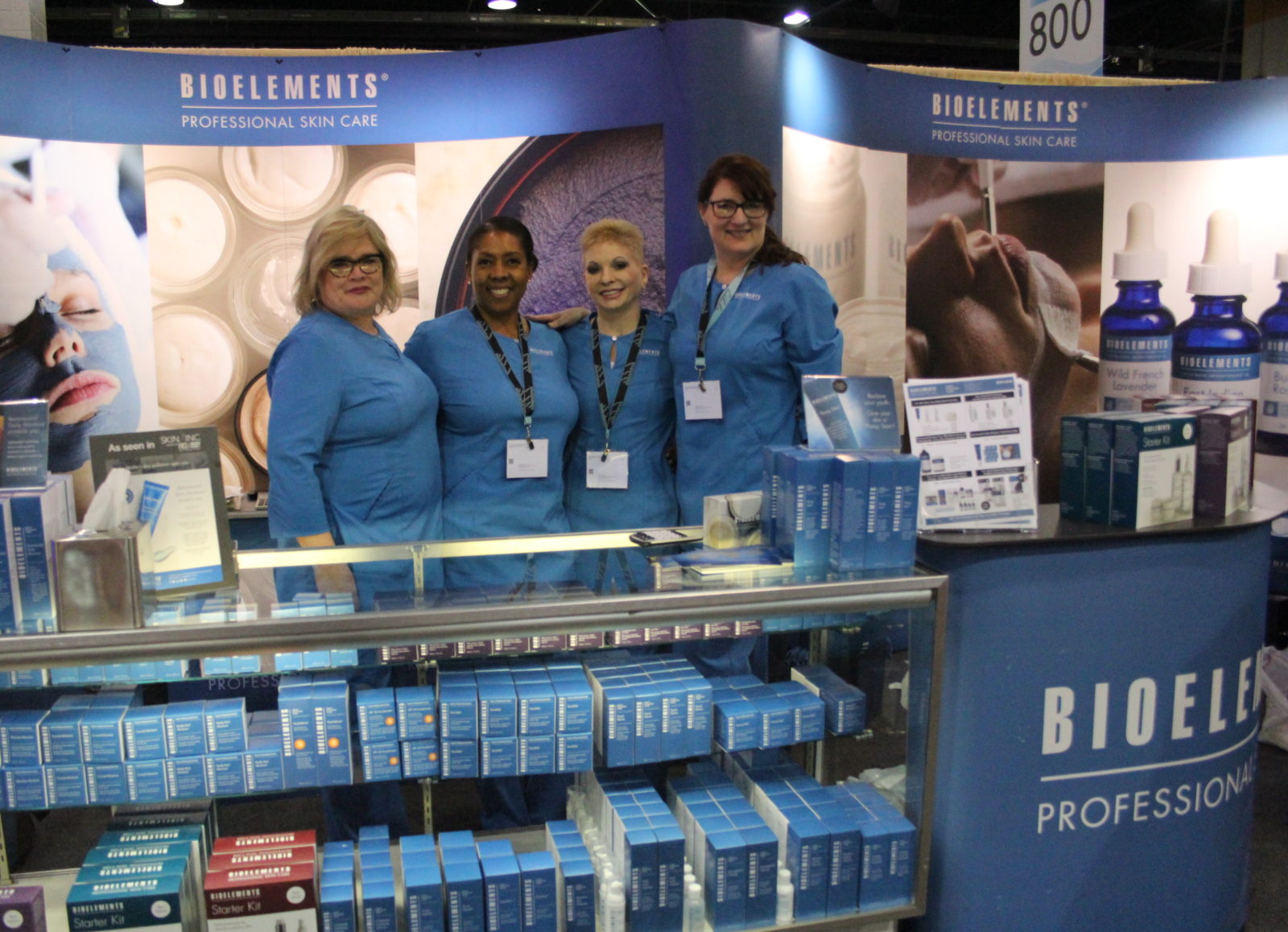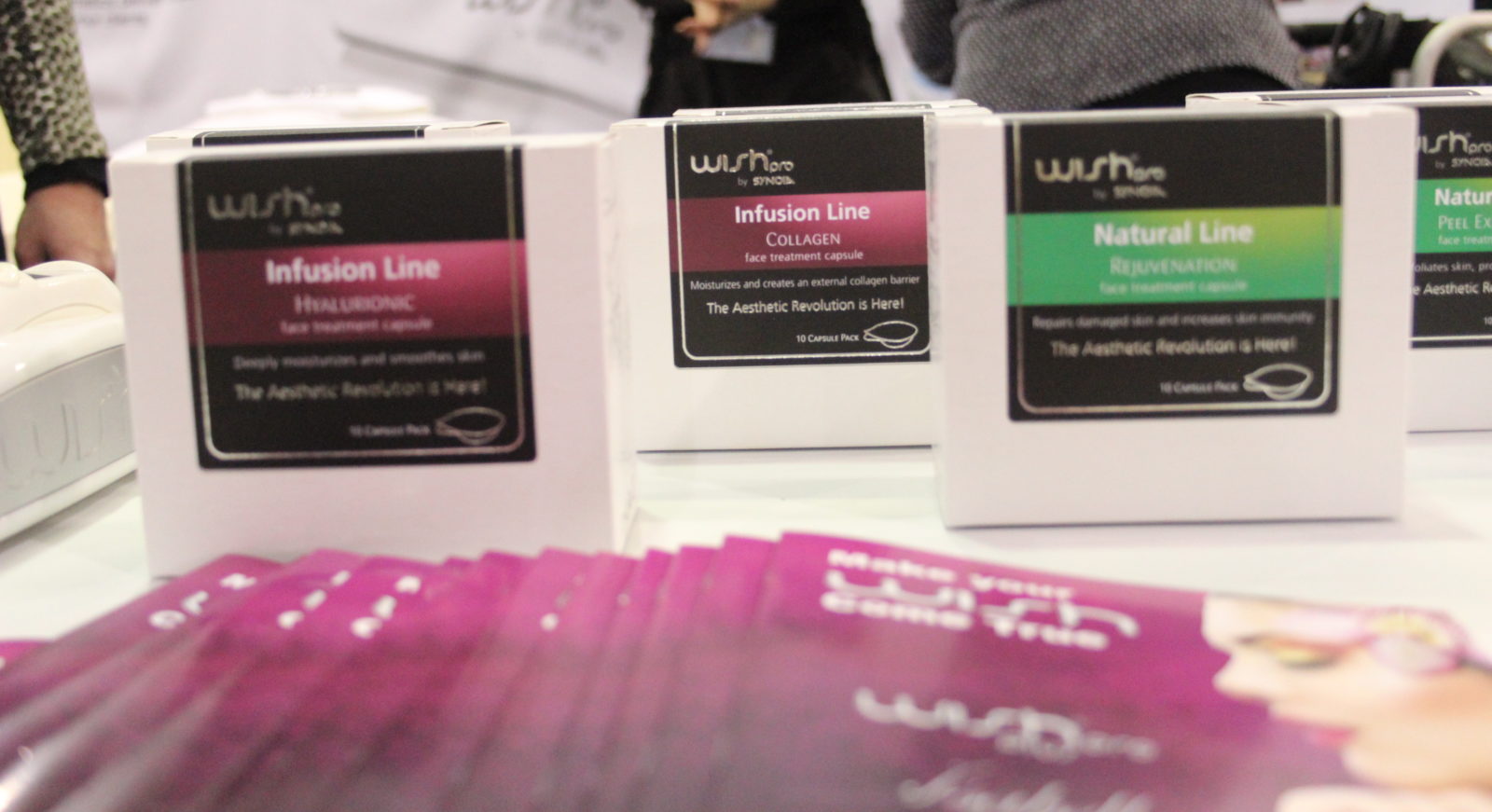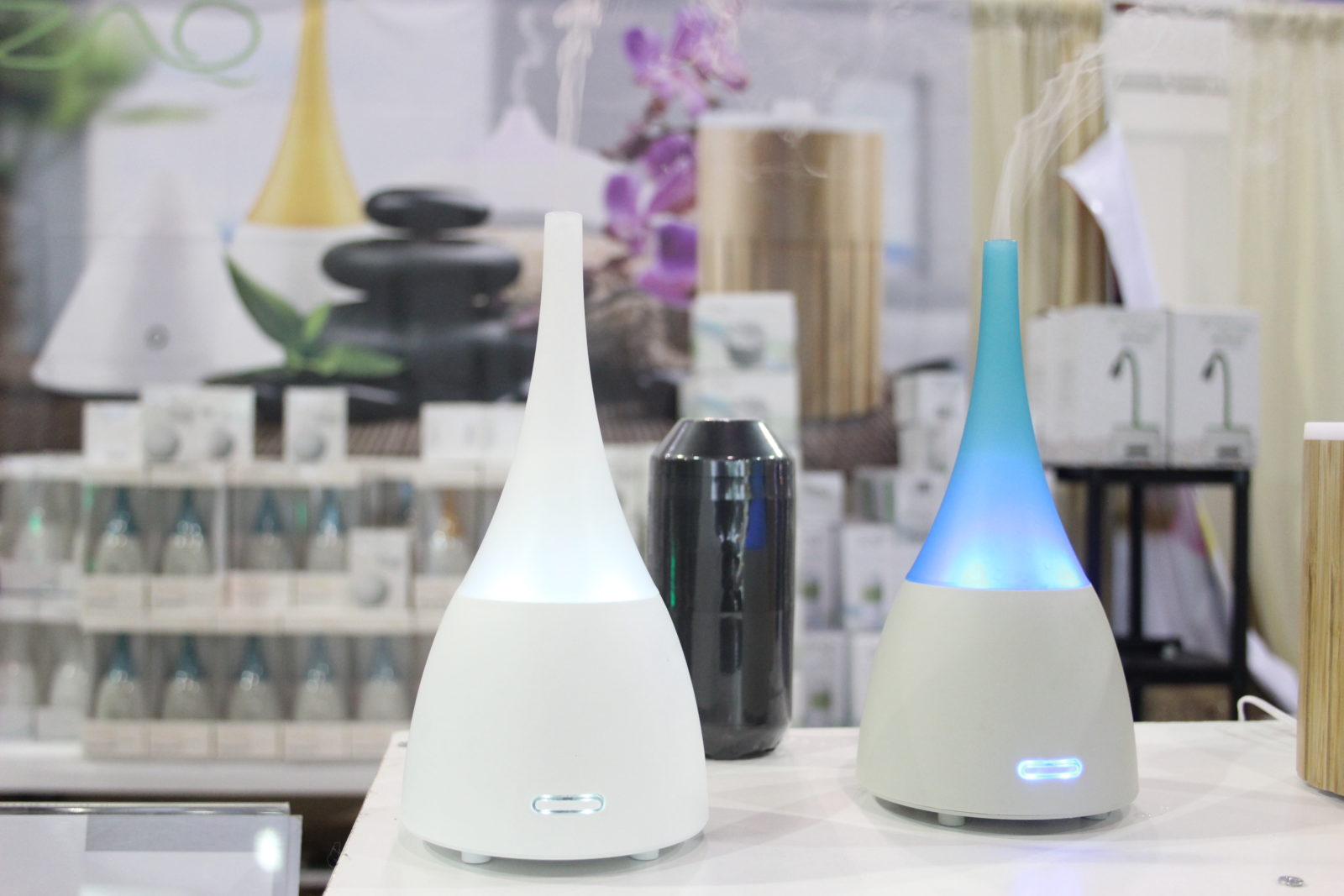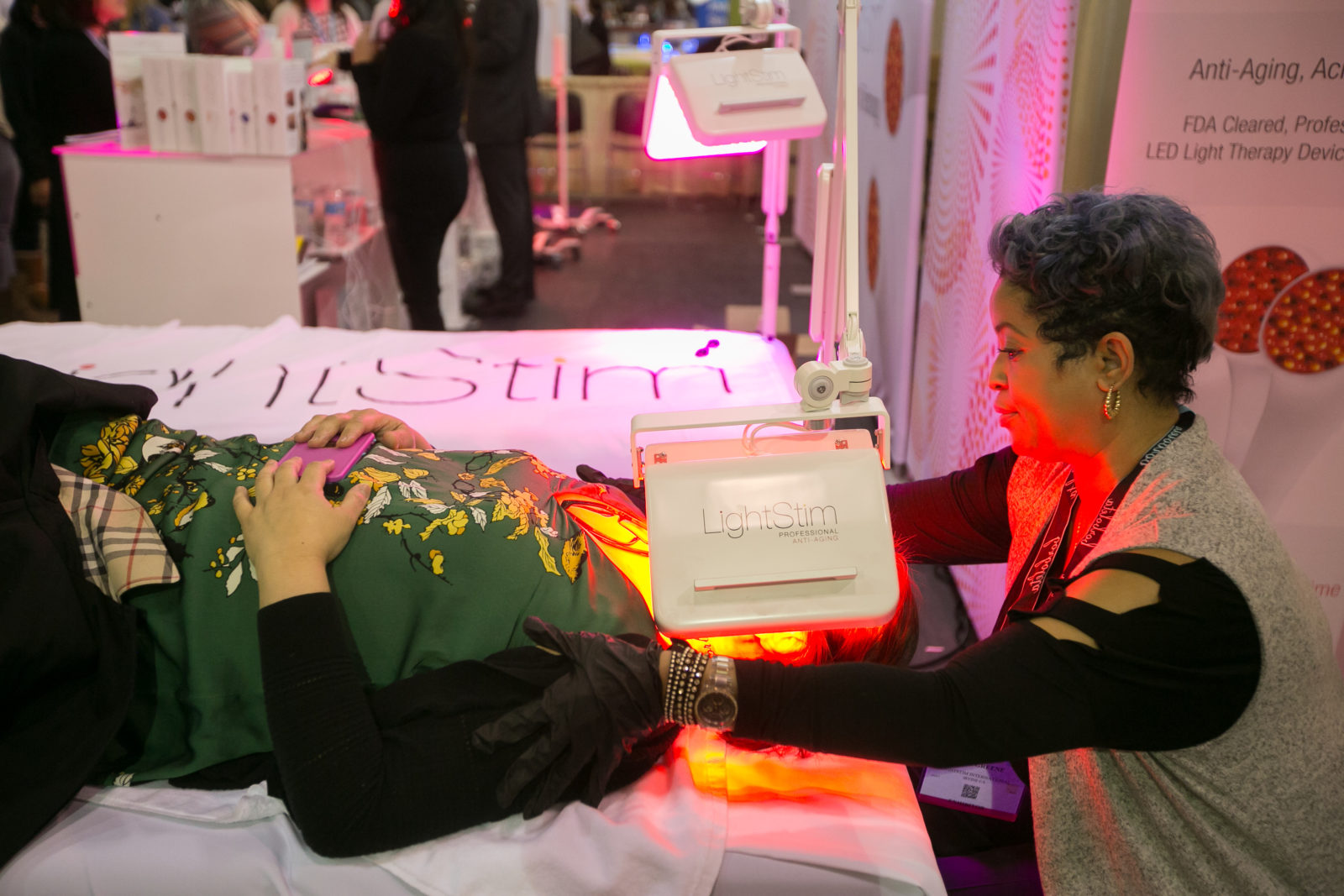 Overall, Face & Body Midwest is THE place to be for spa, skincare and wellness professionals (and students).  There are 3 full days of education, shopping, and networking.  The opportunity to learn from industry experts and demo products and services in-person is invaluable.  We all know that to grow in your profession you need to always be learning, adapting, and evolving.  Face & Body Midwest should be on your list of must-do events to grow your business.  Join the mailing list to be the first to know about registration for 2018!
I partnered with Face & Body Midwest to bring you this post, all opinions are my own.
Have you ever attended Face & Body Midwest?  Will you be attending next year?