There are a few products I have been meaning to blog about and thought the best way might be to include them all in a Face of the Day post!
So, I am always ripping out pages from magazines when I see a look I want to try.  This one is from the May issue of Instyle: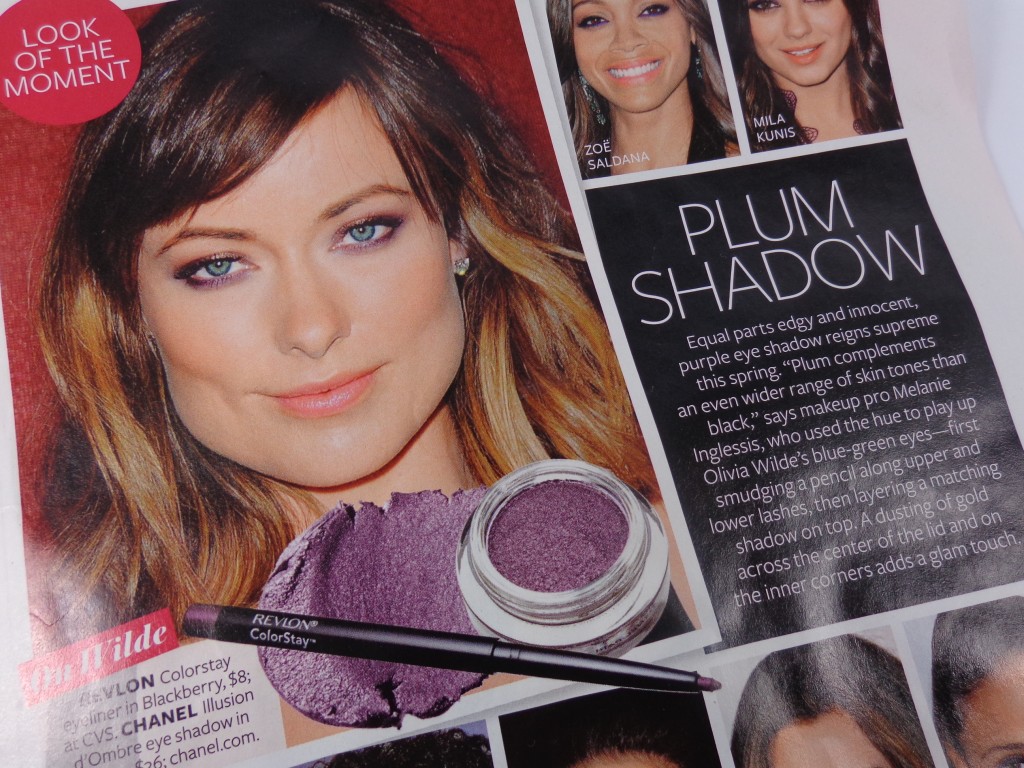 I just fell in love with this plum shadow look!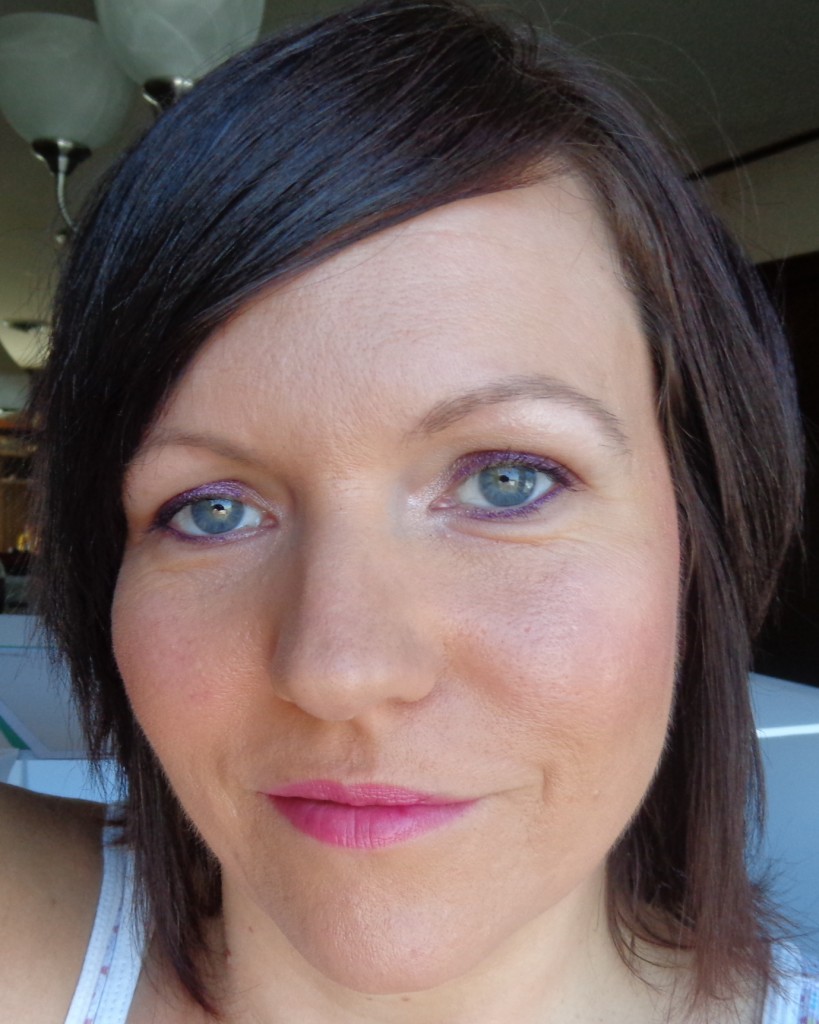 It's funny that even though I think I have plenty of eyeshadow on, when I take a photo it looks like I'm wearing hardly any!
Let's see what I used to try to recreate this look for myself: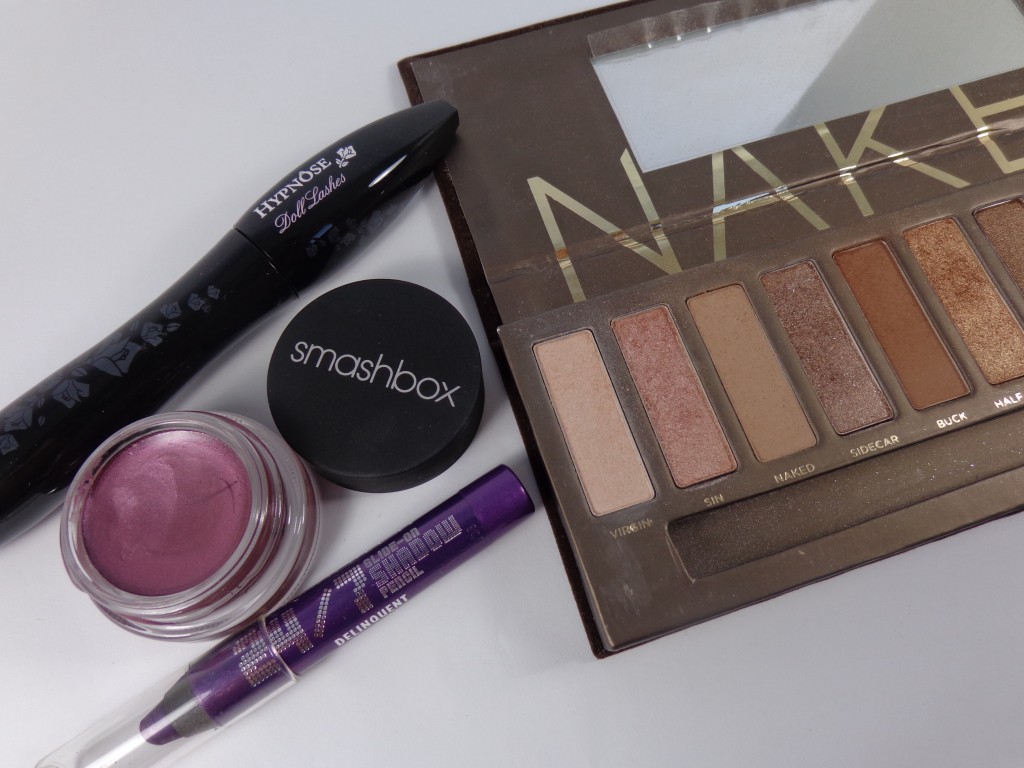 Liner, top & bottom:  Urban Decay 24/7 Glide-on Shadow Pencil Delinquent
Lid:  Smashbox Limitless 15 Hour Wear Cream Shadow Amethyst
Crease: Buck – Urban Decay Naked Palette
Inner Corner & Browbone Highlight:  Sin – Urban Decay Naked Palette
Lashes:  Lancome Hypnose Doll Lashes So Black
While I love the color of Delinquent, I was not pleased that the glitter in this Shadow Pencil ends up all around your eyes.  Incidentally, I hated this mascara when I first tried it and after speaking with a Lancome rep she said that it works better if you try it after a couple of weeks.  I guess the formula changes a bit.  She was right!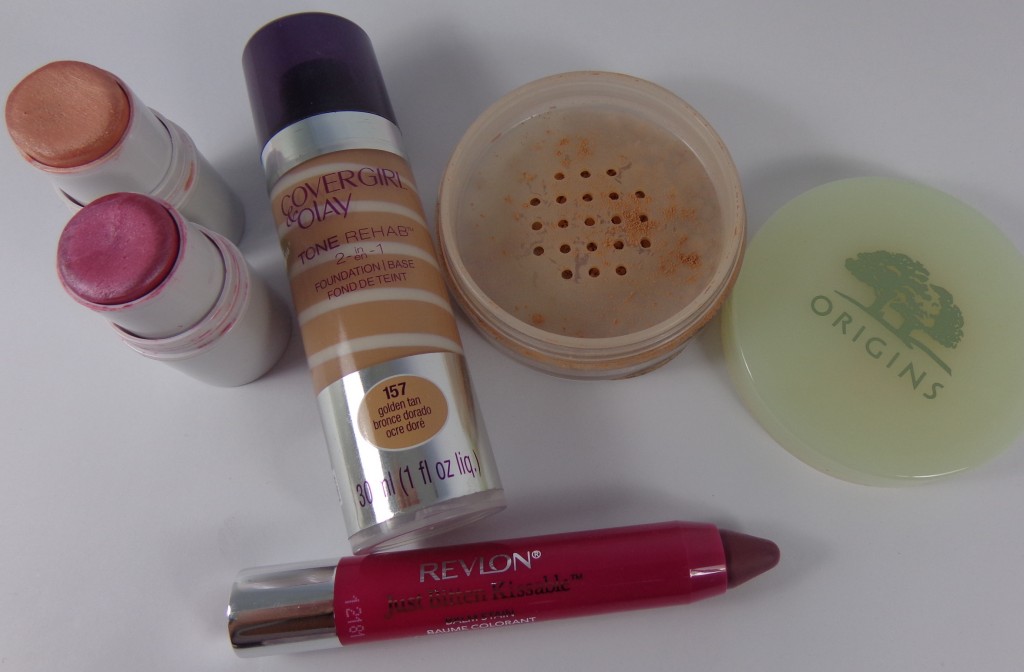 Foundation:  Covergirl & Olay Tone Rehab 2 in 1 Foundation 157 Golden Tan
I'm loving this foundation, it does function beautifully as a primer AND foundation.  It keeps my oily skin matte without feeling cakey or heavy, it stays on very well, and it feels great on the skin!
Blush:  e.l.f All Over Color Stick Pink Lemonade
Cheekbone Highlight:  e.l.f. All Over Color Stick Golden Peach
Note:  These little e.l.f sticks are just $1.00 and I use them almost every single time I wear makeup, I adore them!
Setting Powder:  Origins Multi-Grain Makeup SPF 14, 03 Medium
This is the only setting powder that I can stand to wear with my crazy-oily skin.  It absorbs oil and is fortified with oats, vitamins & minerals so it doesn't irritate my skin.
Lips:  Revlon Just Bitten Kissable Balm Stain – Smitten
This is my third Revlon Balm Stain purchase, I love how easy these are to wear and the colors are nice and bright!
Foundation received from PR for review, mascara from Vogue Influencer Network, all other products purchased by me.
So, am I the only one who saves magazine pages?