With Fall being in full swing, I had to pick up a new handbag to go with the sweaters, boots and jackets that are making their way back into my closet.  After a bit of searching, I decided on the Herald bag from JustFab for the trendy chain details and the cool grey tone.  I love the short shoulder strap too, a nice change from the long straps of my summer cross-body bags.  Along with my new bag, I also wanted to share a few handbag must-haves for fall.  Let's take a look!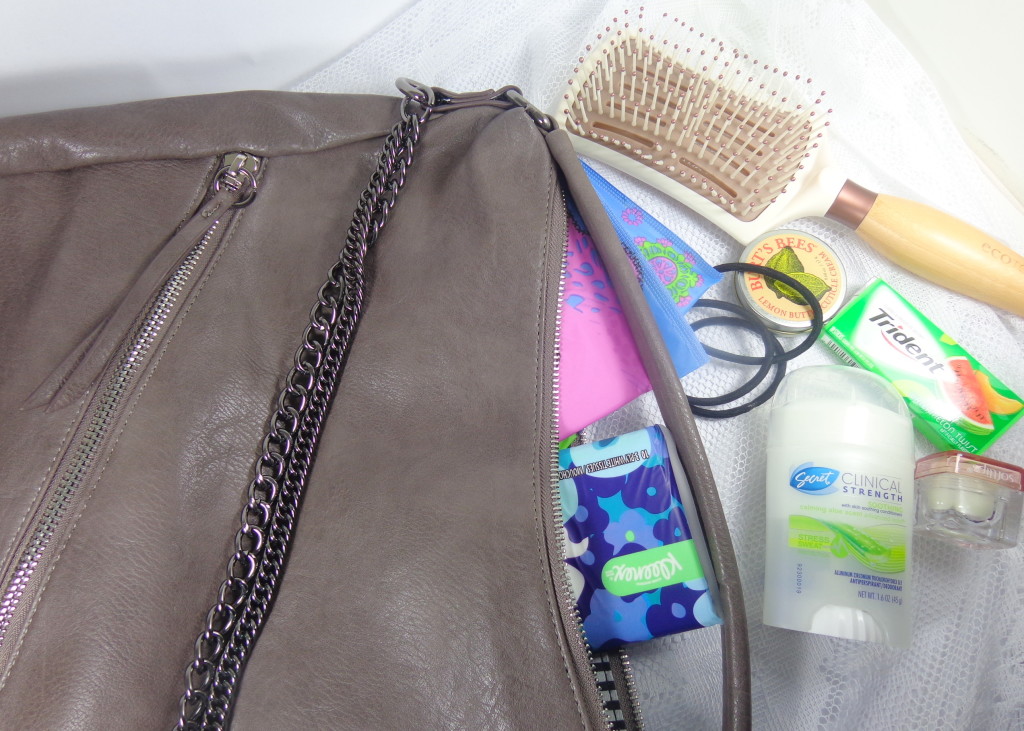 As a mom, I have to carry way too many items in my bag every day.  There are items that I need for me as well as for my kids.  I live for products that do double duty, so Kleenex Slim Packs are at the top of my list.  These little travel packs of Kleenex are great for wiping little noses and for things like cleaning off my sunglasses and even wiping down my phone.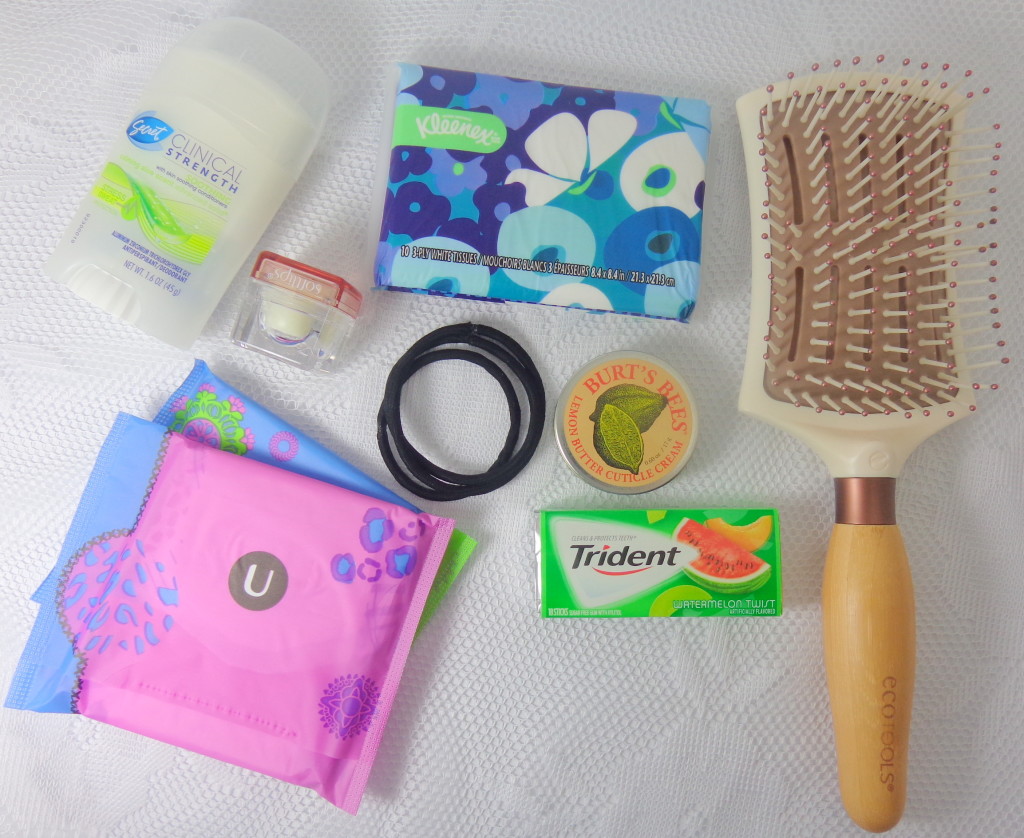 I can't be without my U by Kotex CleanWear Pads, so I keep a few in my purse and know that I will always be ready if my time of the month hits while I'm out of the house.  Hair ties are an absolute necessity since both my daughter and I have long hair.  The weather is so unpredictable so I need to be able to tie unruly hair back if it gets too hot.  Burt's Bees Cuticle Cream has been a staple in my routine (especially Fall & Winter) for the longest time.  I like to have it on hand to dab on my cuticles while I'm sitting in the car waiting for school to let out.   My SoftLips Cube is almost an obsession at this point (it's so good!) and Secret Clinical Strength is essential in my bag just in case I forget to put it on at home one day.  Trident gum in Watermelon Twist is a very recent addition to my handbag must-haves but these little sticks of gum are so tasty and my kids love it too.  Another new staple in my handbag is the EcoTools hair brush.  If you think all hair brushes are the same…you haven't tried this one.  If you have long hair, I highly recommend this brush, it's so gentle and I really like the lightweight feel of it.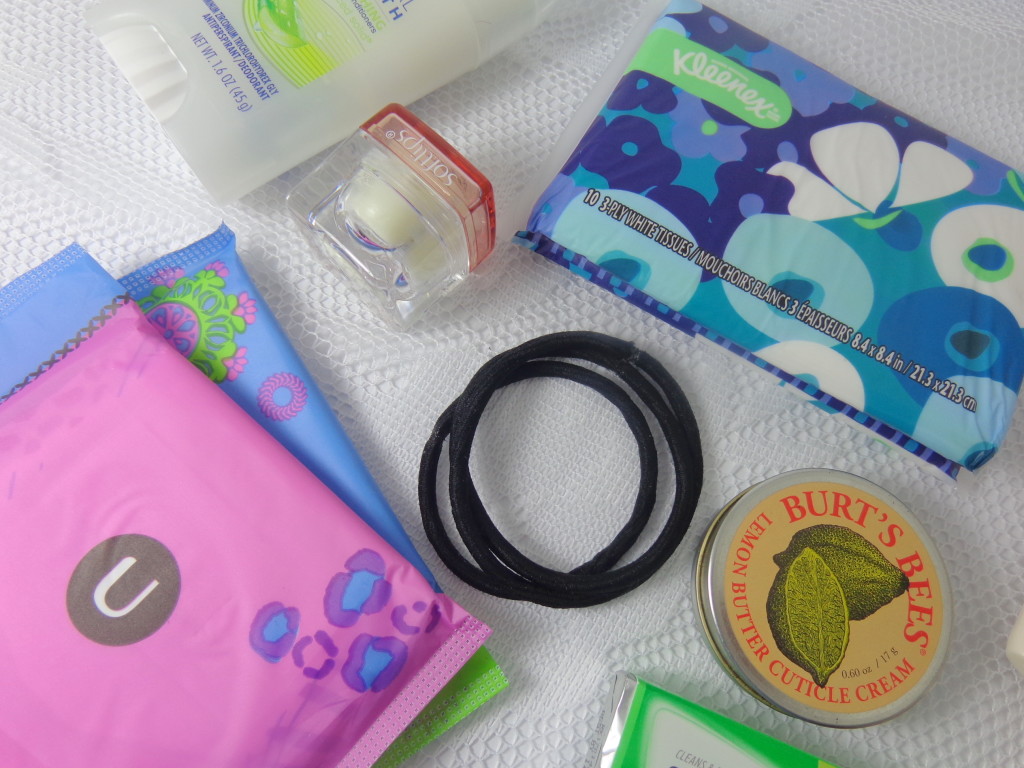 In case you are stocking your handbag for Fall, you can purchase U by Kotex Pads and Tampons with a complimentary Kleenex Slim Pack at Walmart!  Don't you just love a bonus product?
Share and Save Coupon Offer:   The more you share these U by Kotex and Kleenex coupon offers on Twitter, Facebook, and Pinterest, the higher the coupon value (3 coupons for UbyK and 3 coupons for Kleenex).
Disclosure:  Thanks to U by Kotex and Walmart for sponsoring today's story.
What are your Fall Handbag Must-Haves?  See any of your favorites here?