Since learning about Farmacy Beauty, I have simply fallen in love with the brand.  It started with the coconut gel masks, then the serum, and now my latest love is FARMACY NEW DAY Gentle Exfoliating Grains.  If you are not aware, Farmacy beauty uses farm-grown, hand-picked botanicals in their products that set out to give us fresh, beautiful, radiant skin.  The real scientific details from Farmacy: Powered By Echinacea GreenEnvy™. A unique patent-protected variant of Echinacea Purpurea, GreenEnvy™ contains the highest known concentration of the phytochemical Cichoric Acid, a potent natural antioxidant which helps protect and firm the skin by inhibiting the enzymes that break down collagen. Cichoric Acid also normalizes the skin pigmentation process to promote a more evenly toned complexion.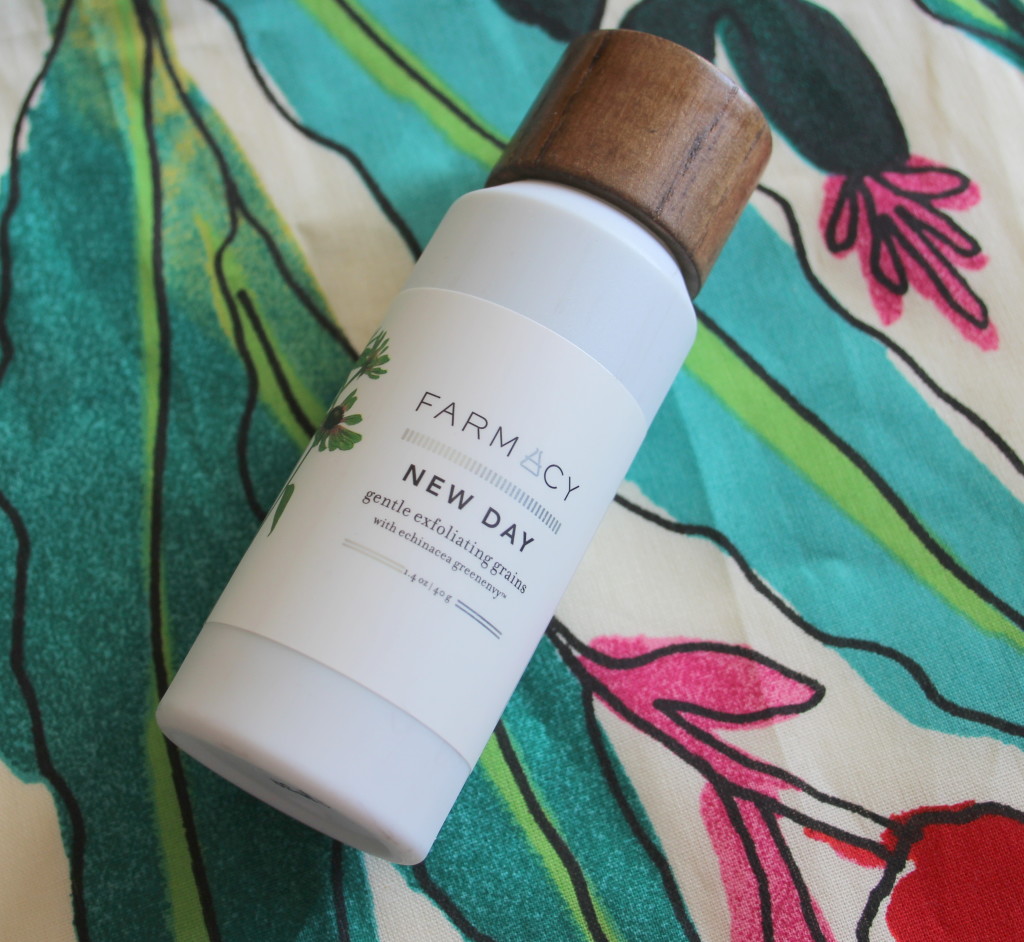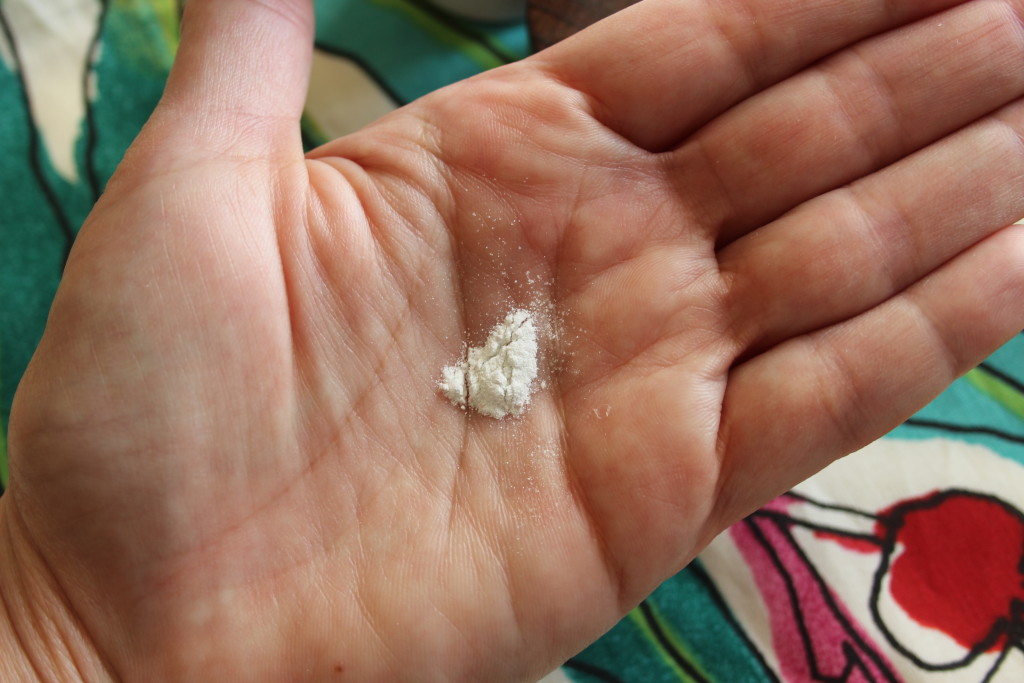 FARMACY sent over the NEW DAY Gentle Exfoliating Grains for me to test out.  All you do is dispense a bit of the dry grains in the palm of your hand and add just a few drip-drops of water.  It turns into a light, foamy cleanser that gently cleanses the skin.  It left my skin feeling refreshed, exfoliated, smooth, and clean.  It is has been my favorite cleanser for a couple of weeks now.  I just love the feel of my skin after use.  My oily, acne-prone skin responds well to the magical ingredients.  While they are not actually magical, the ingredients working together include: Natural Cranberry Seeds for deep cleaning, the EchinaceaGreenEnvy™ and Cichoric Acid I told you about earlier, a complex of White Willow Bark, Carrot, Green Tea and Marshmallow to soothe, protect and calm the skin, and Rice Bran Powder to loosen dry skin cells and absorbs excess oils and surface impurities.  The exfoliating grains are so finely grained, it's much like a dusting powder.  Once you add water, the magic happens.
This cleanser has kept my skin clean, soft and fresh with no sign of breakouts ahead.  Love!
As I mentioned before, I'm over the moon with everything about Farmacy. I'm enthralled with the whole concept of the brand, and have had such good results with their products so far.  
Product received from PR for editorial consideration, all opinions expressed are my own.
Find Farmacy at Sephora, QVC, and FarmacyBeauty.com
Which Farmacy beauty product would you like to try soon?