This past year I have really learned to focus more on bettering myself.  I have taken many steps to improve my health, streamline beauty routines and take time out for ME every single day.  Things like reading motivational books, journaling, and aromatherapy are all important parts of my life now.  Each step I take to improve my state of mind is an important one.  Feeling Balanced is a Gift – Aveda's Chakra Balancing Body Mists arrived at my door recently, and it was just the right time!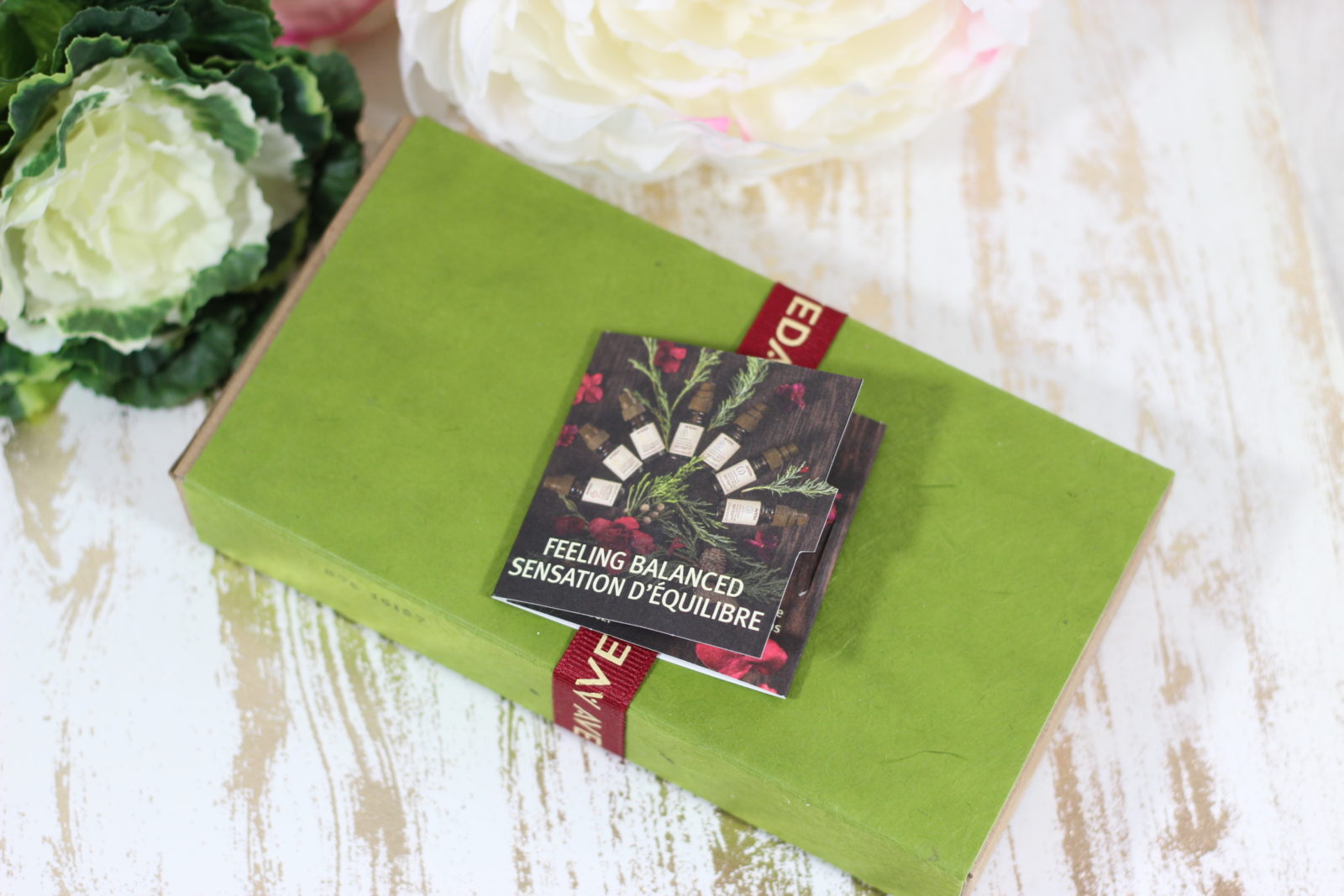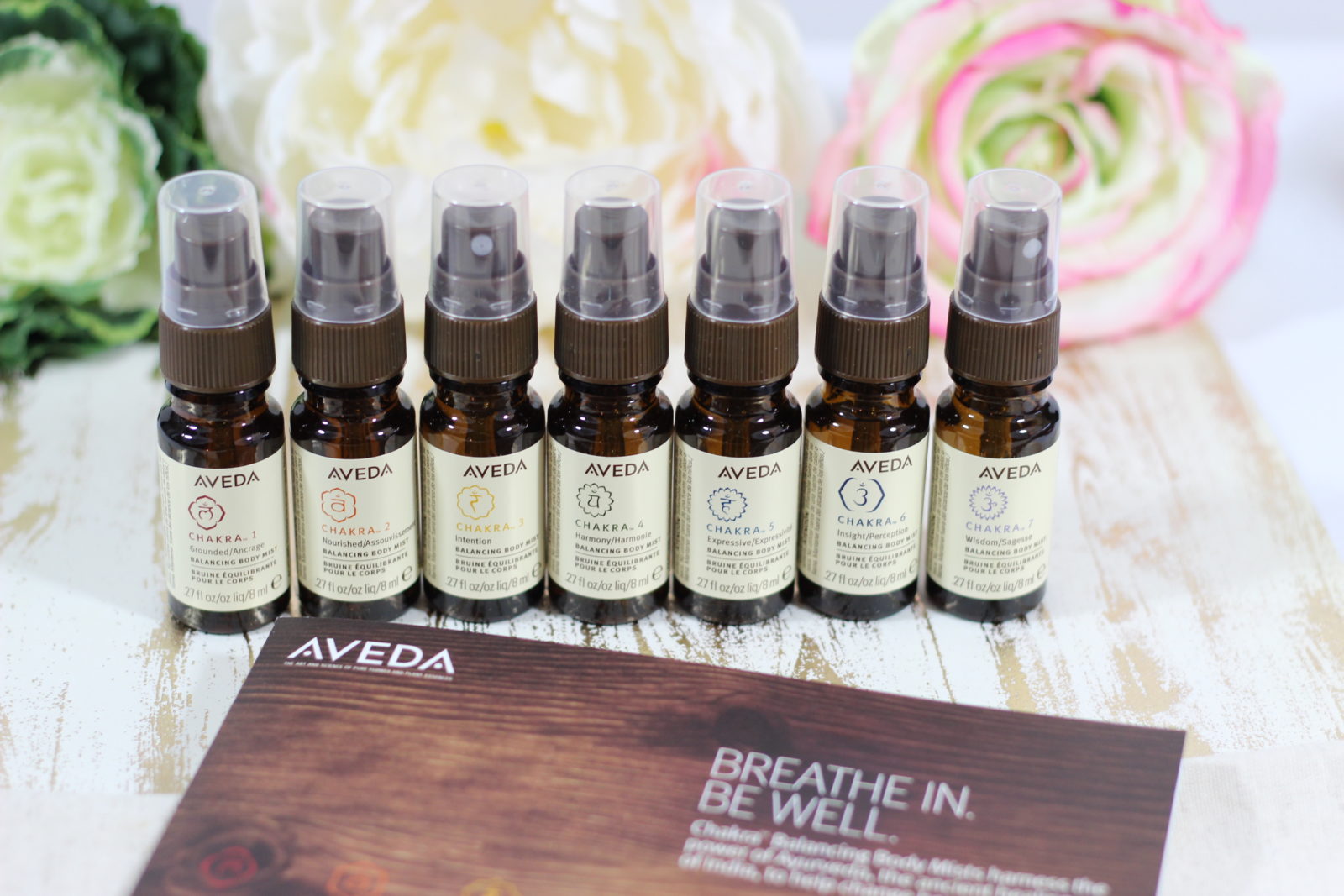 This holiday gift from Aveda comes packaged beautifully and ready for gift-giving.  From Aveda:  The chakra system is a tool you can use to promote personal growth and enhance your sens of well-being. Ther term "chakra" is a sanskrit word that translates as "wheel".   Chakras are spinning wheels of energy located along the spine, from tailbone to crown of the head. Ayurveda recognizes seven main chakra energy centers, each emitting a different color, each liked to a different aspect of the body and mind. The centers link the physical, energetic, emotional, mental, social, and spiritual selves.  The state of the chakras influences your well-being. Focusing on the chakras allows you to connect to any imbalances in the centers that you may be experiencing. Through a variety of practices, you can move toward balance and a total sense of well-being.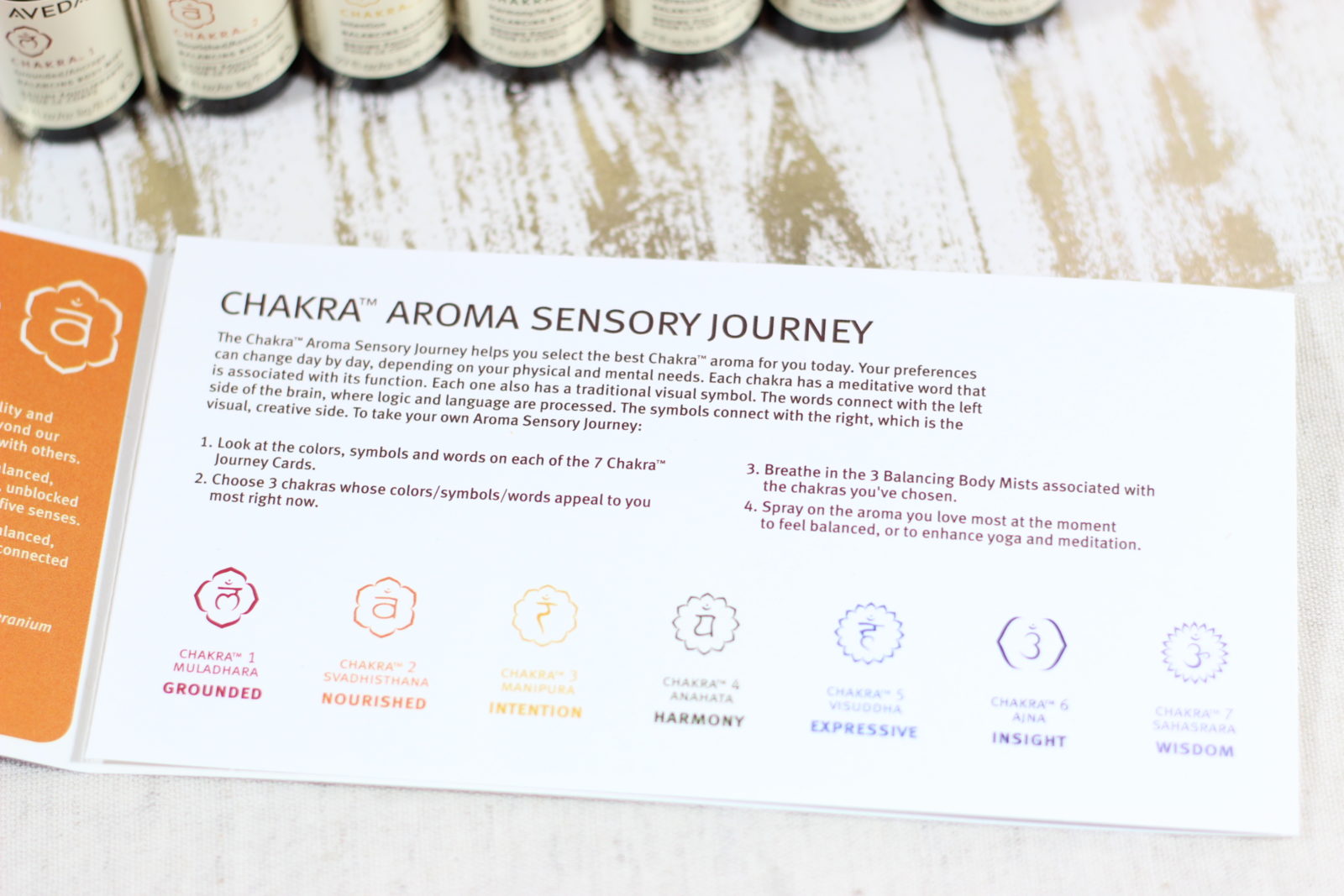 The set includes 7 Balancing Body Mists formulated with essential oils, each one representing one of the 7 chakras.  Also included is a companion booklet sharing ways to use the mists during meditation, as well as detailed information on each mist (meaning of the chakra, aroma, etc).  Since I am a BIG believer in aromatheraphy and essential oil use (for mood, health, beauty, and more) I keep this set near me at all times.  The little bottles sit on my computer desk during the day when I'm working, and on my night stand at bedtime.  I am finding great comfort in choosing a chakra mist to spritz on at different times in the day.  This morning, I chose Chakra 3 for Intention.  It's a great choice for a Monday, as it helps with motivation and mental blocks.  When you have a lot to accomplish in a day, this is the one to reach for.  The aroma is fir balsam, organic lavender and lemon.  It has a calming effect that still keeps me alert.  What I love about this set is that you can really do what you want with it.  You can mix and match the body mists, using one, two, three, or more at any time of day to help you feel balance where you need it.  I enjoy these because it's something just for me, to improve myself, my mood, my day, my feelings, my mind and body.  Sometimes it seems like my life is lived just for everyone else, so it's such a pleasure when I do things to improve my wellness and bring joy to my day.  Can anyone else relate?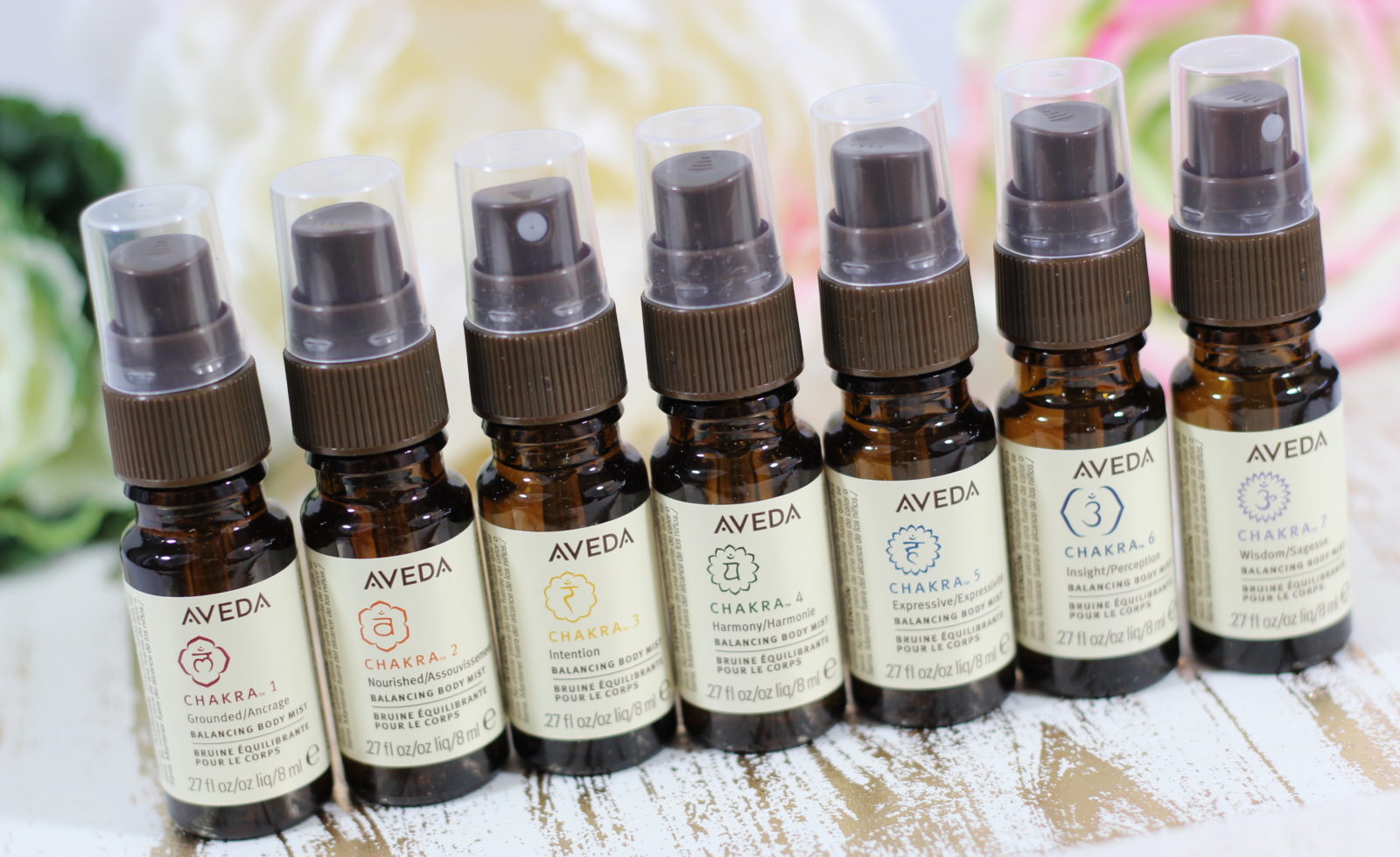 The limited-edition travel-sized Feeling Balanced is a Gift by Aveda is a truly lovely gift idea, perfect for anyone looking to improve their overall well-being for 2017.  Actually, it would make an outstanding gift to get for yourself this year…don't you deserve it?
Product received from PR for editorial consideration, all opinions expressed are my own.
SHOP:  Aveda.com, Aveda stores
What do you think of this gift set from Aveda, is it for you?