With two young children, it can be a true challenge to get them motivated to brush at least twice daily. My son in particular LOVES to complain about brushing his teeth.  we received a nice package of toothbrushes and mouthwash from Firefly to try out and (hopefully) make oral care easier!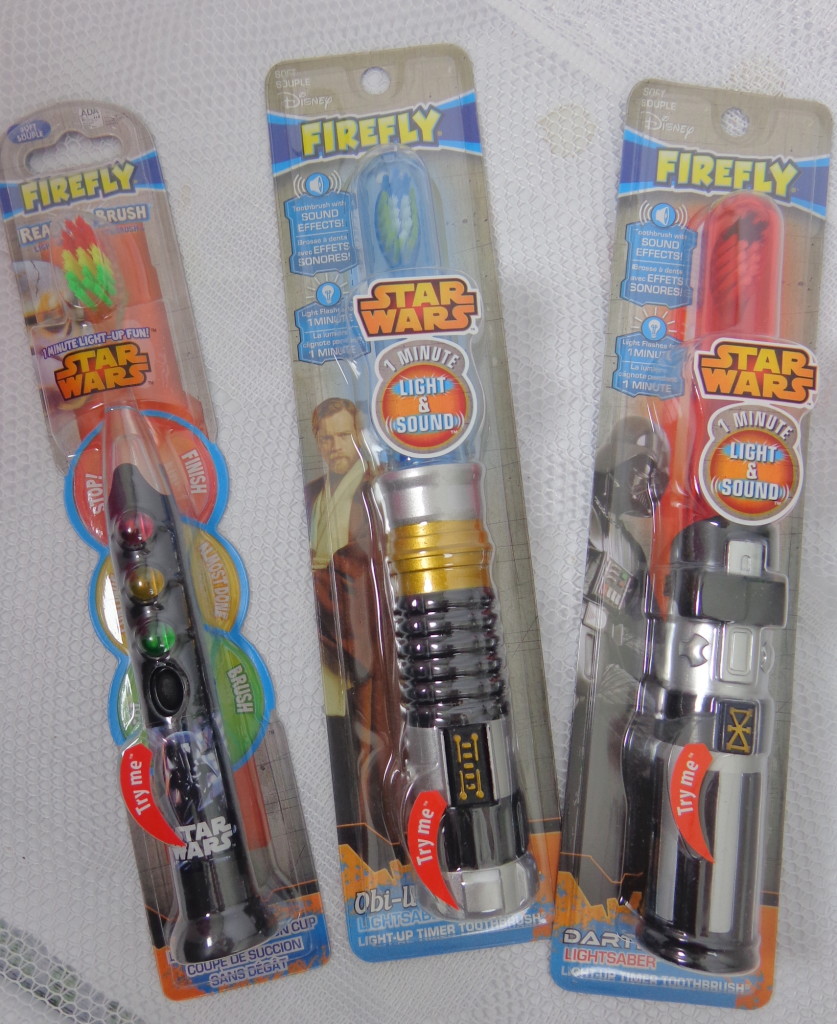 We received three Firefly Star Wars-themed toothbrushes and my son was thrilled!  Each one lights up for 1 full minute to let kids know how long they need to brush.  The Obi-Wan and Darth Vader toothbrushes actually talk as well as light up, so fun!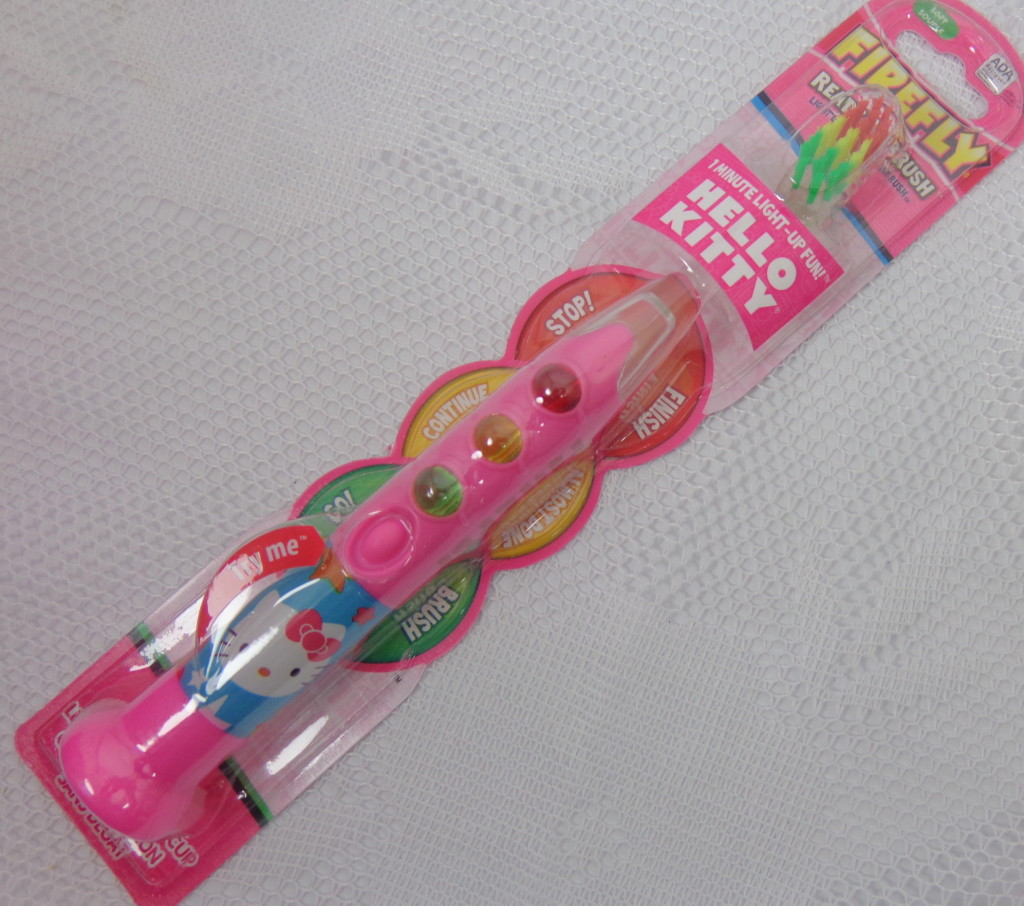 We also received the Hello Kitty Ready Go Brush which lights up for 1 minute (first yellow, then green, then red) to let us know how long to brush.  My daughter is a major Hello Kitty fan so this toothbrush was a hit.  The fact that it lights up is another plus for her as she can feel more independent.  No need to ask mom if she should brush longer.
Last, but not least, we received the Firefly Hello Kitty Mouthwash.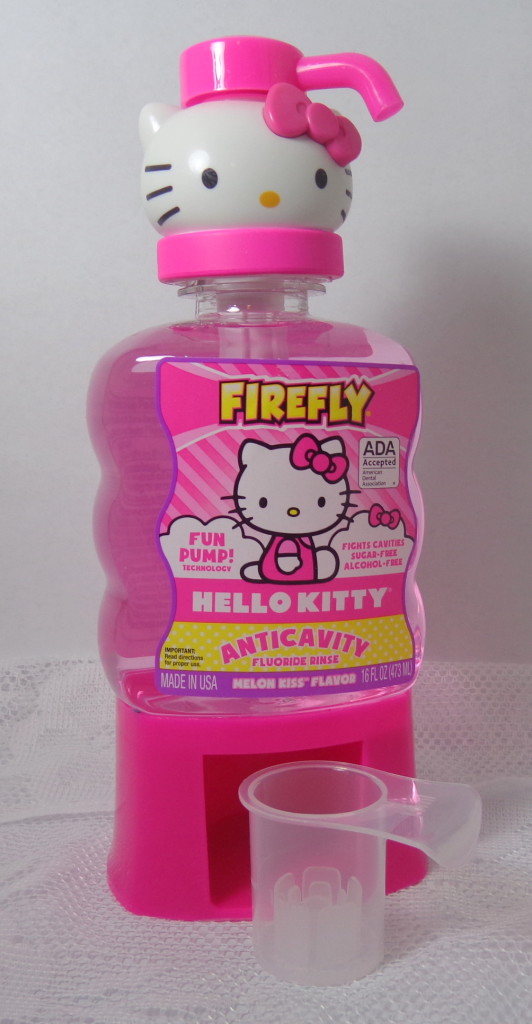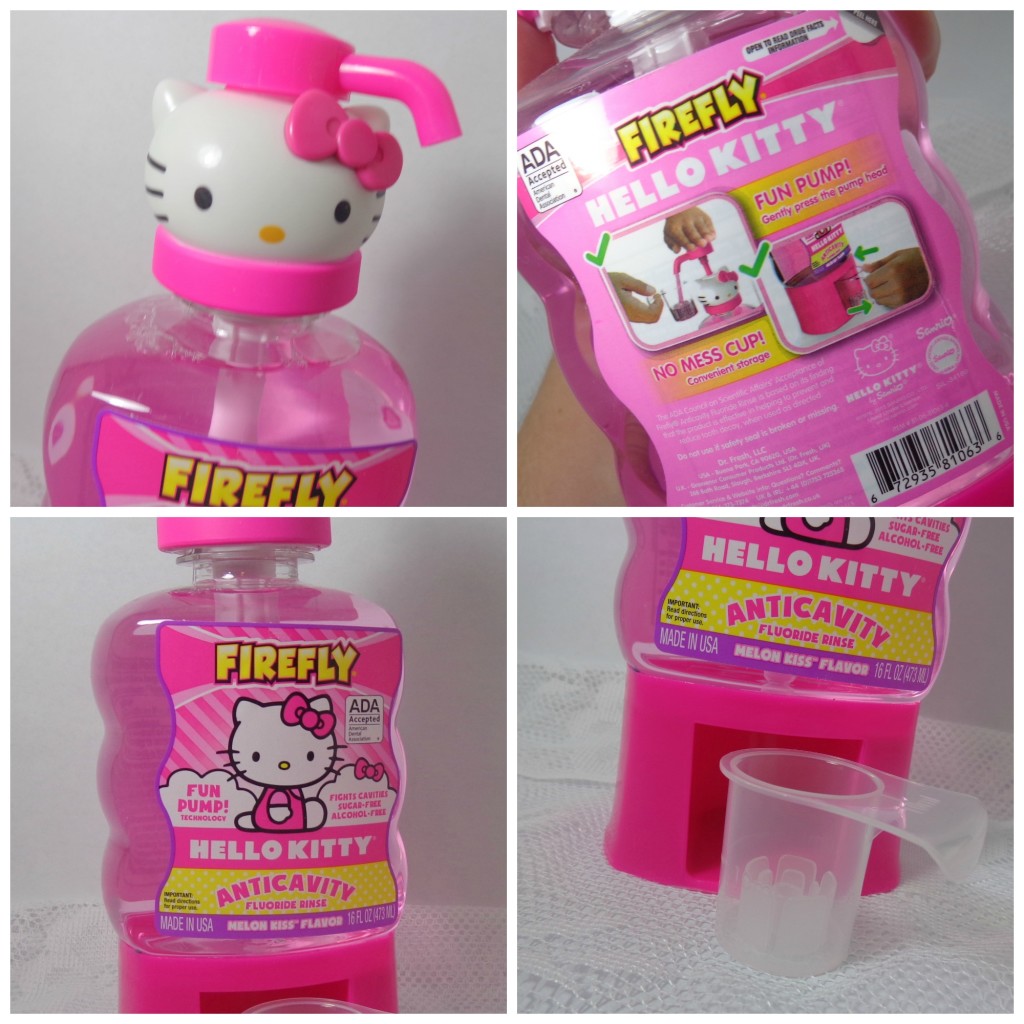 The Hello Kitty Mouthwash comes with a pump and a little cup that you pull from the bottom.  This is another product that is so helpful in making kids feel more independent.  Kids can pump their own mouthwash from the cup with no mess!  This mom loves that.
Can I tell you that Ruby LOVED the flavor of this mouthwash?  While she didn't *really* want to share her Hello Kitty mouthwash, Ollie did manage to use this when she wasn't looking.  He loved the flavor and that he could do it all by himself.
Firefly is a wonderful tool in getting my kids to keep up with healthy oral care habits.  Ollie's favorite product was the Star Wars Ready Go Toothbrush and Ruby's favorite was actually the Hello Kitty Mouthwash.  I love feeling more confident that my kids have products they love to help keep up their good habits.  With an affordable price-point and special details like the suction cups on the toothbrushes and easy pump and cup on the mouthwash, these Firefly products are a major win.
Be sure to enter the Firefly #BrushBattle Sweepstakes!
Disclosure: I participated in this sponsored campaign on behalf of Firefly® and One2One Network. All opinions stated are my own.
Have you tried Firefly toothbrushes or mouthwash yet?  Do you face challenges with your kids' dental habits?