Over the past couple of weeks, I have tested the FOREO LUNA Facial Cleansing Device for Combination/Oily Skin (thanks iFabbo!).  The FOREO LUNA is a uniqe device that combines T-Sonic (transdermal sonic) pulsations with a non-adbrasive silicone brush.  It fits right in your hand and even has a second side for anti-aging.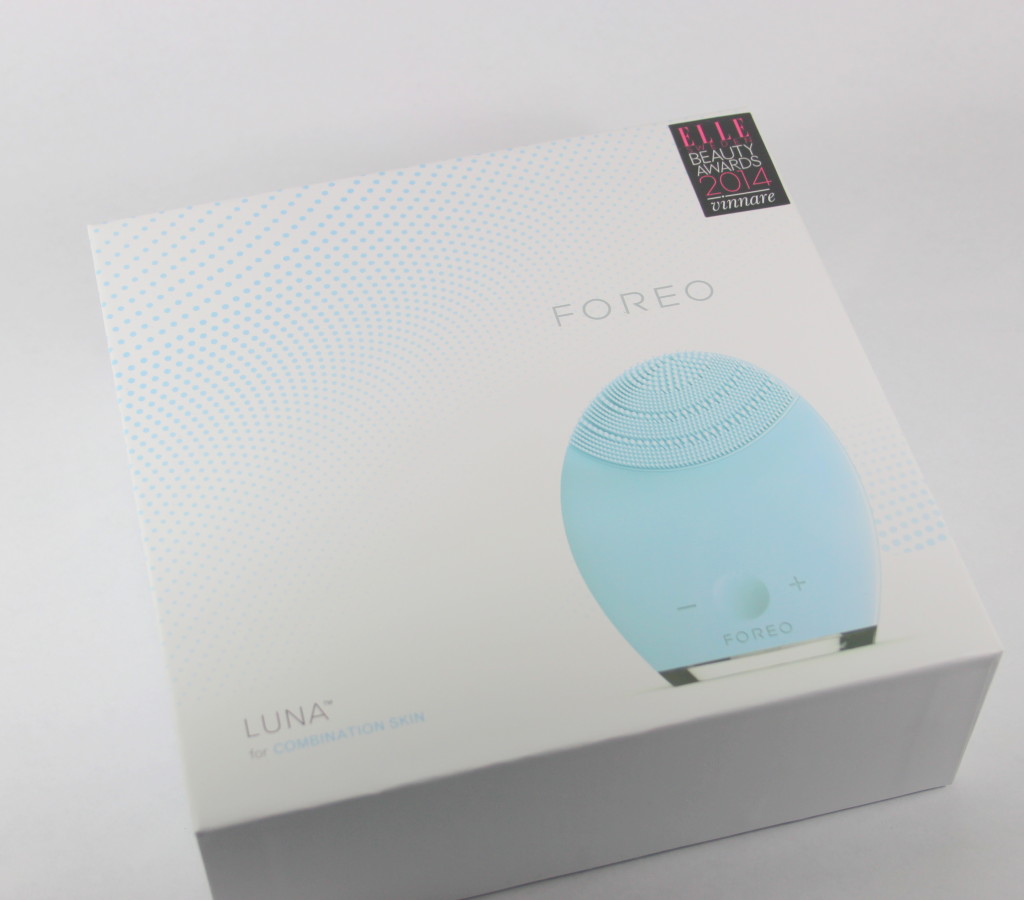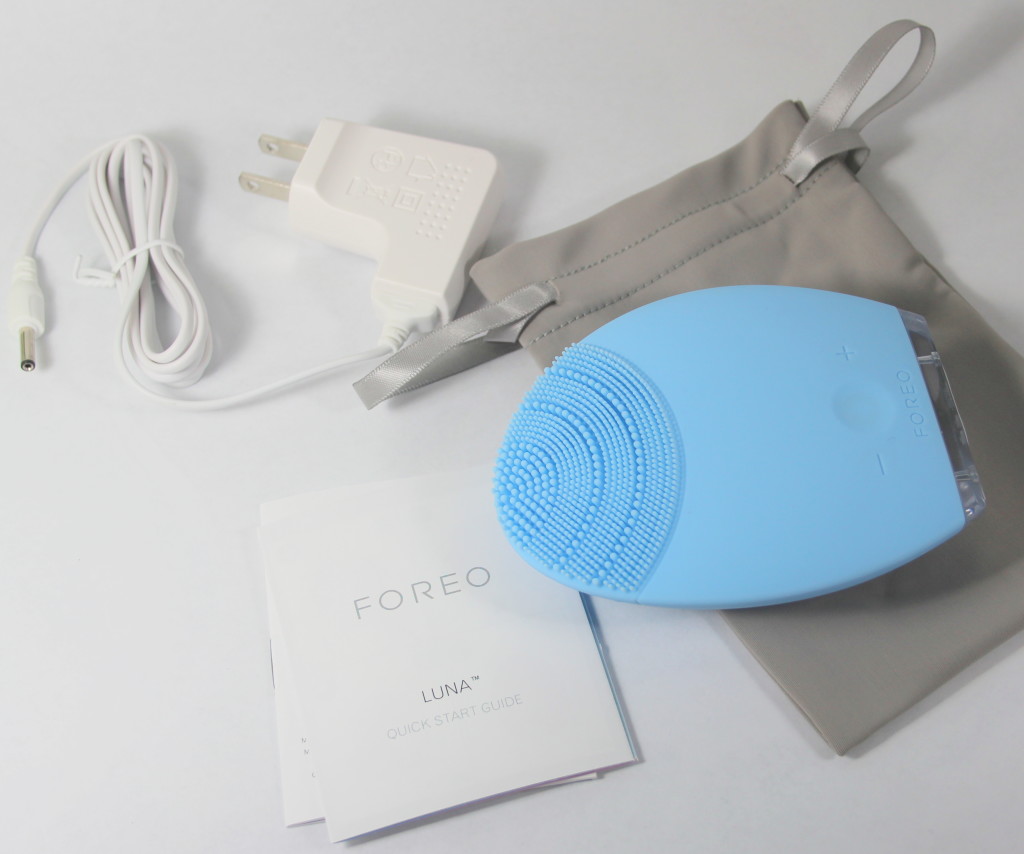 I used the FOREO LUNA for the recommended two minutes in the morning and evening for the first few days.  I liked to use one of my favorite Aveeno cleansers with the device.  After the first few days, I started using the LUNA only in the mornings.  I think I just liked the energizing feel of it in the mornings vs. the evenings.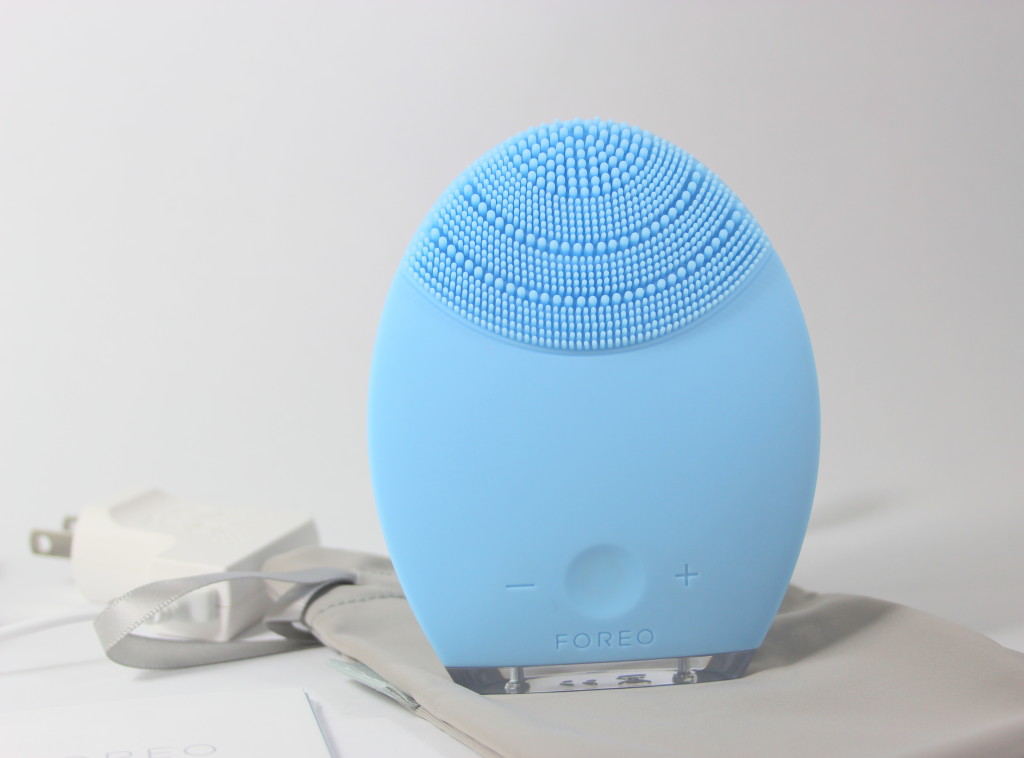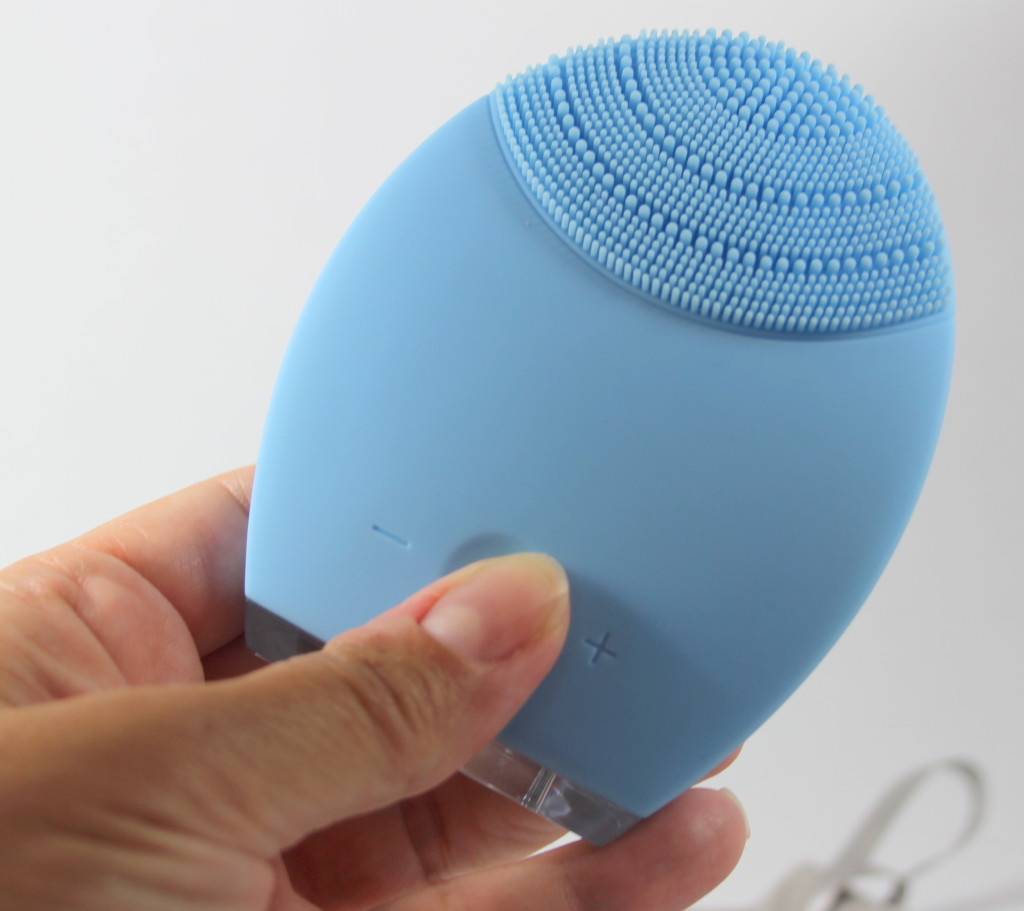 The FOREO LUNA could not be easier to use.  You just wet the brush surface, press the center button once to activate Cleansing Mode.  FOREO recommends spending 15 seconds each zone of your face, using gently upward strokes.  The feel of the silicone bristles is actually quite soothing.  I found it to cleanse well and rinses clean in a flash.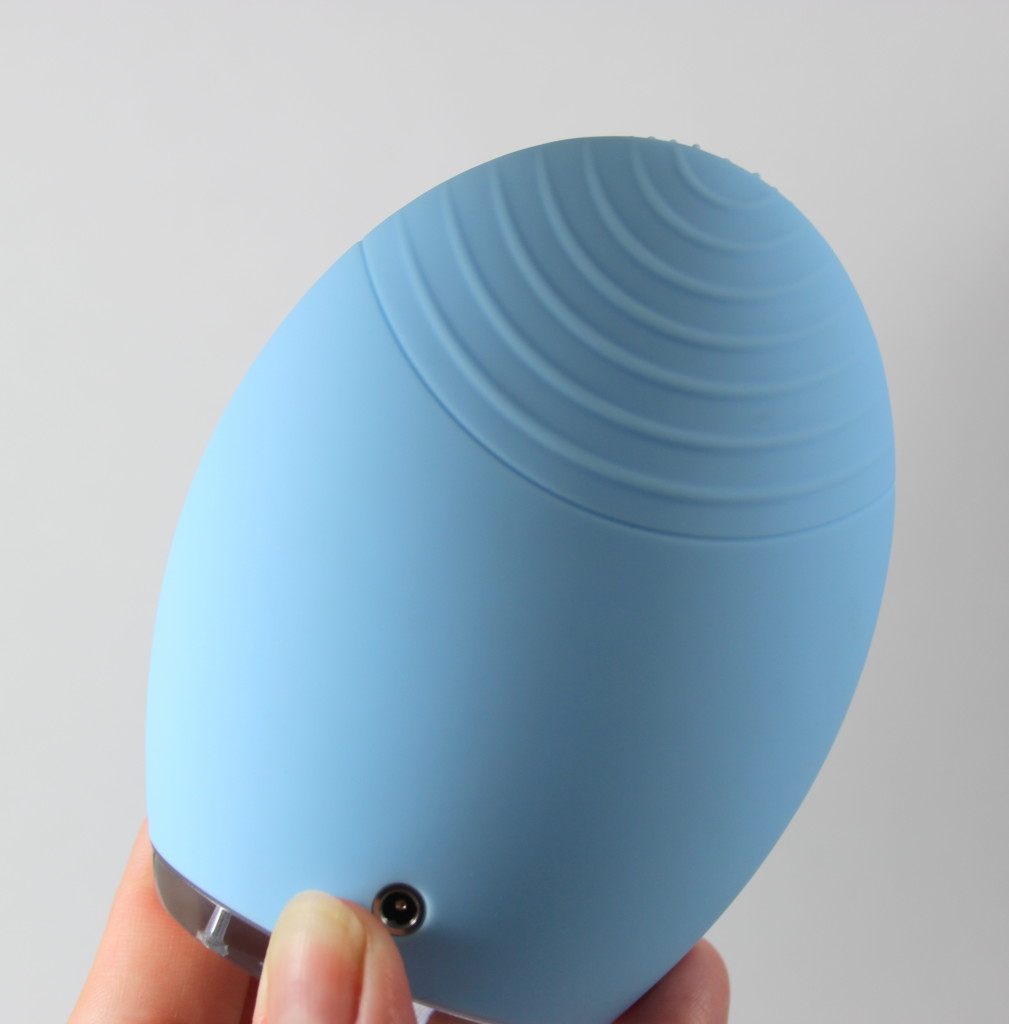 When you flip the LUNA over, the other side has an arrangement of concentric circles for anti-aging.  FOREO's recommended use: From Standby, press the center button to activate the lower-frequency Anti-Aging Mode, close your eyes and relax, then use the LUNA's anti-aging surface on these areas: between eyebrows, right and left temple, right and left nasolabial fold.  Basically, you are targeting the areas where  lines and wrinkles show up.  I found this to be quite like a spa visit!
A few more great features of the FOREO LUNA: it is travel friendly: compact, rechargeable & battery lasts for up to 7 months; fully waterproof; the modes are adjustable and the memory function will remember your preferences for next use; silicone is nonporous and resists bacteria so it is more hygienic than bristles; silicone is very durable, no need for replacement brushes like other devices.
Overall, I feel like the FOREO LUNA is a worthwhile cleansing device for my oily skin!  It is priced in line with other cleansing devices and you don't have to worry about additional costs in the future with replacement brushes, etc.
Product received from PR for editorial consideration, all opinions expressed are my own.
What do you think of the FOREO LUNA, is it something you would like to try?