I happen to love this Foxy lipstick from Makeup Geek!  As you can see, I'm gaining more courage and showing off "Face of the Day" photos.  I want to thank beautiful blogging ladies like Kath of The Fabzilla and Krystal of Beauty by Krystal.  These ladies are always an inspiration to me, both beautiful and sweet!  Anyway, here's my FOTD featuring Foxy, by Makeup Geek: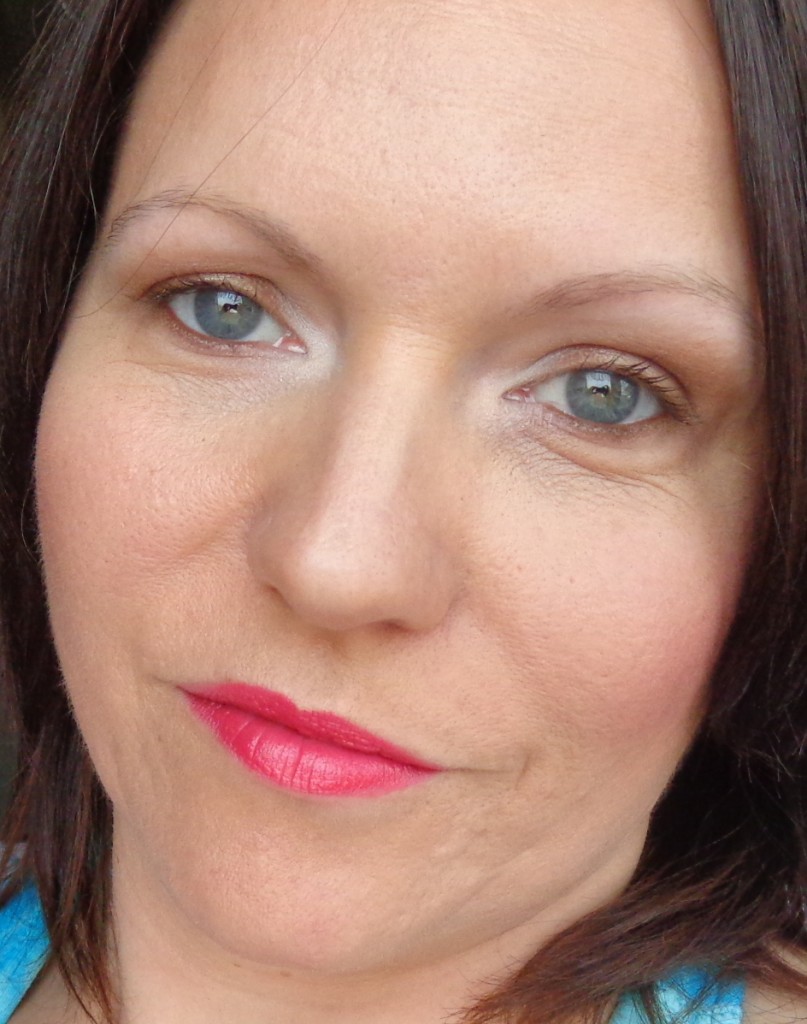 Curious about the zillion other products I used?  Here's a photo: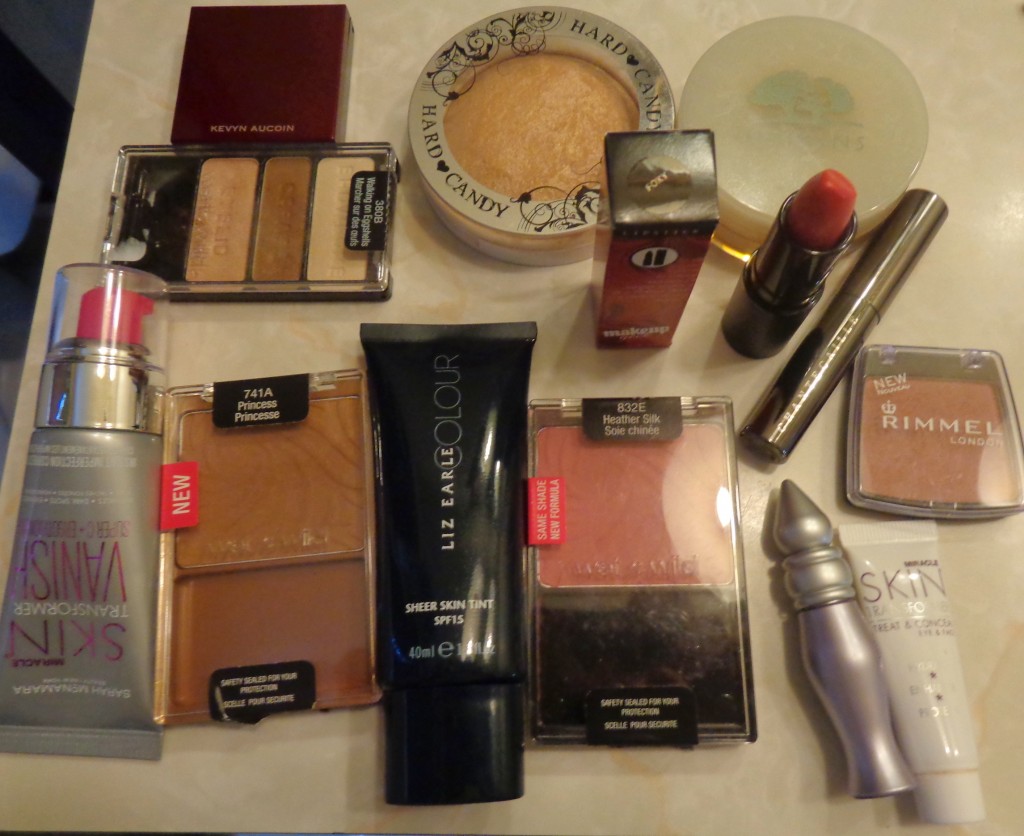 On this day I used lots of Wet n Wild products, including a bronzer, blush, and eyeshadow.  Up top you'll see one of my favorite highlighters by Hard Candy!  I'm not going to bore you and list every single thing so please leave a comment if you are curious about anything you see.
I'd love to know who you are inspired by!