Do you think very much about your shampoo and conditioner?  If you don't, you should.  I get so frustrated when I learn that some people just use any old product on their hair and then wonder why they have hair issues.  I have a head full of very thick hair so just imagine if I used a volumizing shampoo and conditioner!  WHOA.  Not a good look.  If you have color-treated hair, you should be looking for sulfate-free formulas (and really use shampoo a lot less anyway).  There are a ton of reasons to make sure your shampoo and conditioner is right for you.  Function of Beauty is customized shampoo and conditioner made especially for you and your hair.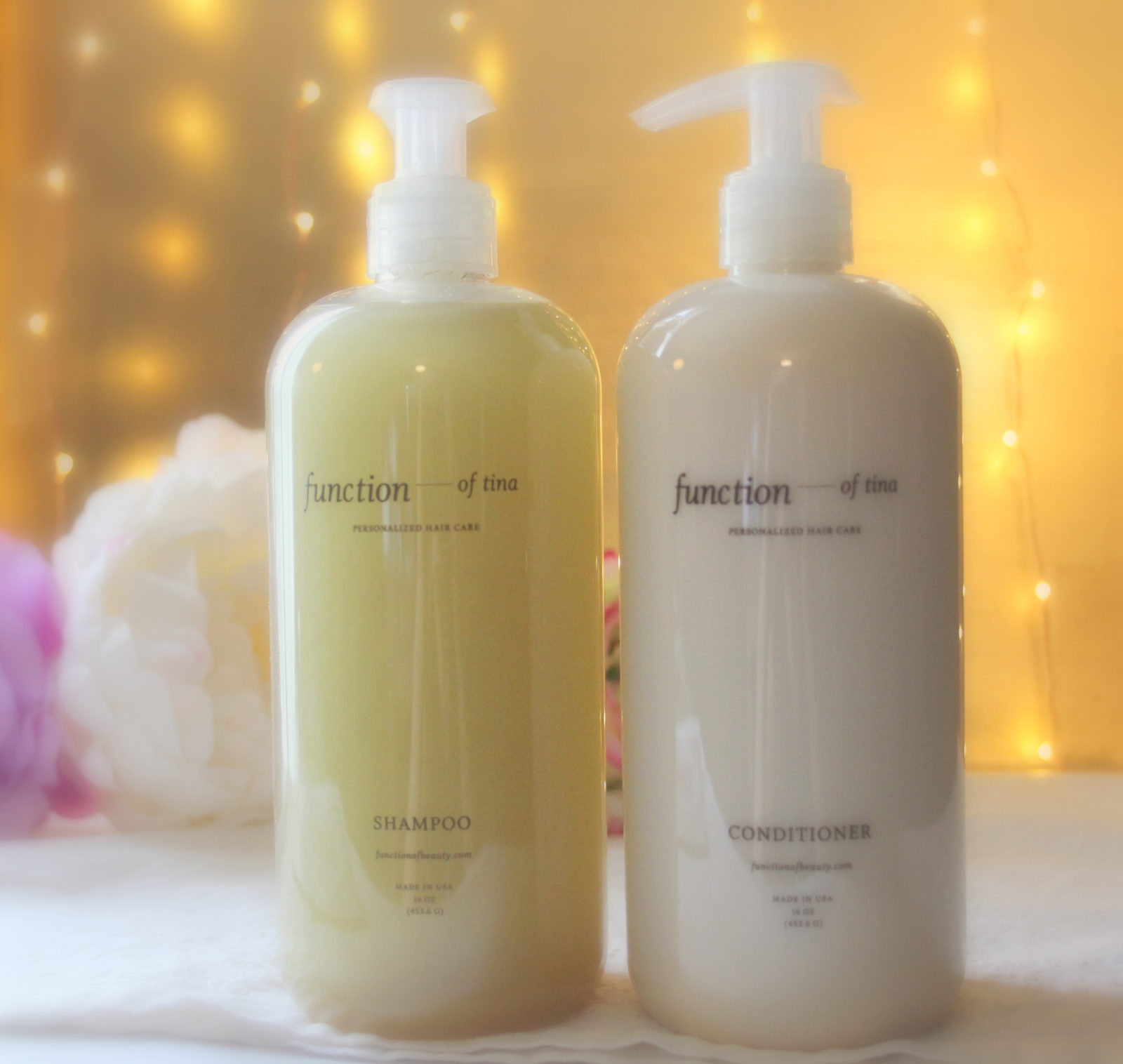 To get started with Function of Beauty, you fill out a hair quiz.  This is where you share information on your hair type / hair goals.  Next, you choose the color and fragrance.  They even put your name on it.  A shampoo and conditioner is formulated just for you!
My hair profile is straight / coarse / oily and my hair goals are straighten / hydrate / oil control.  I chose cucumber mint for my fragrance.  I have been using both products for a couple of months now.  I like both the shampoo and conditioner and actually find both to be very hydrating.  It doesn't weigh my hair down, which is nice.  The duo did not really aid in smoothing/straightening my hair that I noticed.  Bonus:  I sometimes use the conditioner as a shampoo when I want to skip a day of using shampoo on my hair.  I felt the conditioner was a little thick for my liking but not a big deal.  I LOVE the cucumber mint fragrance, it's perfect.  The pump bottles are the best, so handy for the shower.  The card included with my order lists all the ingredients and I notice some fruit extracts in the shampoo and conditioner.  I also noted several oils in the conditioner (acai berry seed oil, rice bran oil, and more).  The card also gives a personalized regimen (how to use each product) based on your profile.
Function of Beauty is a pretty cool concept and they offer FREE shipping and FREE returns.  If you are not completely satisfied, they will reformulate for no charge.  They are cruelty-free, paraben-free, made in the USA with no toxins.
Product received from PR for editorial consideration, all opinions expressed are my own.
SHOP: FunctionofBeauty.com
Are you ready to try a personalized shampoo and conditioner?