Nobody likes to be uncomfortable.  Some get through the uncomfortable moments better than others, but noone likes to be there.  I can think of a few things that make me uncomfortable (actually more than a few but if I list them all you will know how truly crazy I am!).  For that reason, there are a few things that I keep on hand to stay comfy.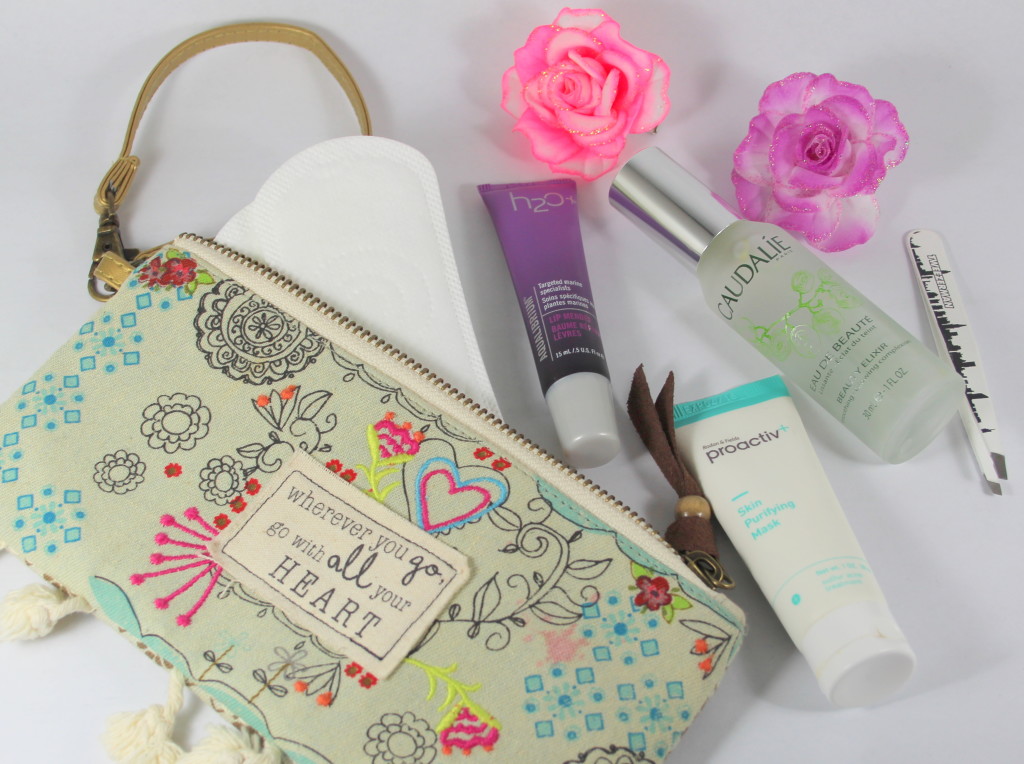 A good lip balm.  I simply cannot stand to feel dry and chapped lips.  A proper lip product is an absolute must in my bag at all times.
Cute hair clips.  Now that I have short hair, I'm always trying to keep little wisps of hair out of my face.  I just love these little rose clips, I have them in tons of colors!
A refreshing facial mist.  I've always been a "hot-blooded type" but over the last few years I found I can get over-heated in an instant.  I love a good, cooling mist on my face and the extracts in this one are great for the skin.
A fast-acting blemish fix.  When a pimple show up, I want it gone as fast as possible.  Doesn't everyone?  That's why I always have my favorite sulfur treatment on hand.  It really does start working right away.
Tweezers.  Have you ever been out in public, looked in a mirror only to see a crazy-long eyebrow hair or (even worse) chin hair looking back?  Yeah, me too.  After the first time that happened, you better believe I put at least two tweezers in my bag!
Liners.  I always keep a stash of panty liners in my handbag.  When that time of month rolls around I want to be ready.  Plus there are certainly times throughout the rest of the month when having a liner on hand has kept me comfortable.  U by Kotex liners have been a long-time favorite and I usually stock up with the biggest box available!  $1.00 OFF COUPON HERE
U by Kotex® is offering an exciting opportunity for you to win amazing monthly prizes, including one grand prize with the #BringComfyBack Contest!
To enter the #BringComfyBack Contest, visit bringcomfyback.com and upload your creative pic or gif showcasing your best uncomfy face.
Each month, one lucky winner will receive a $200 Urban Outfitters gift card, a Go Pro Hero 3 white camera, a $100 Sephora gift card and U by Kotex products.  Wow!
At the end of the contest, the most creative selfie will be chosen and the winner will receive a trip to L.A. with a girlfriend, an exclusive U by Kotex photo shoot to be their new social star and $2,000 spending cash, woo hoo!
Grab your  $1.00 OFF COUPON HERE
How do you stay comfortable every day?