Lately, I have been testing got2b Oil-licious Opulent Smooth Shamooo and got2b Oil-licious Golden Shimmer Conditioner.  Both contain a triple oils: argan, white grape seed and marula for shine and detangling.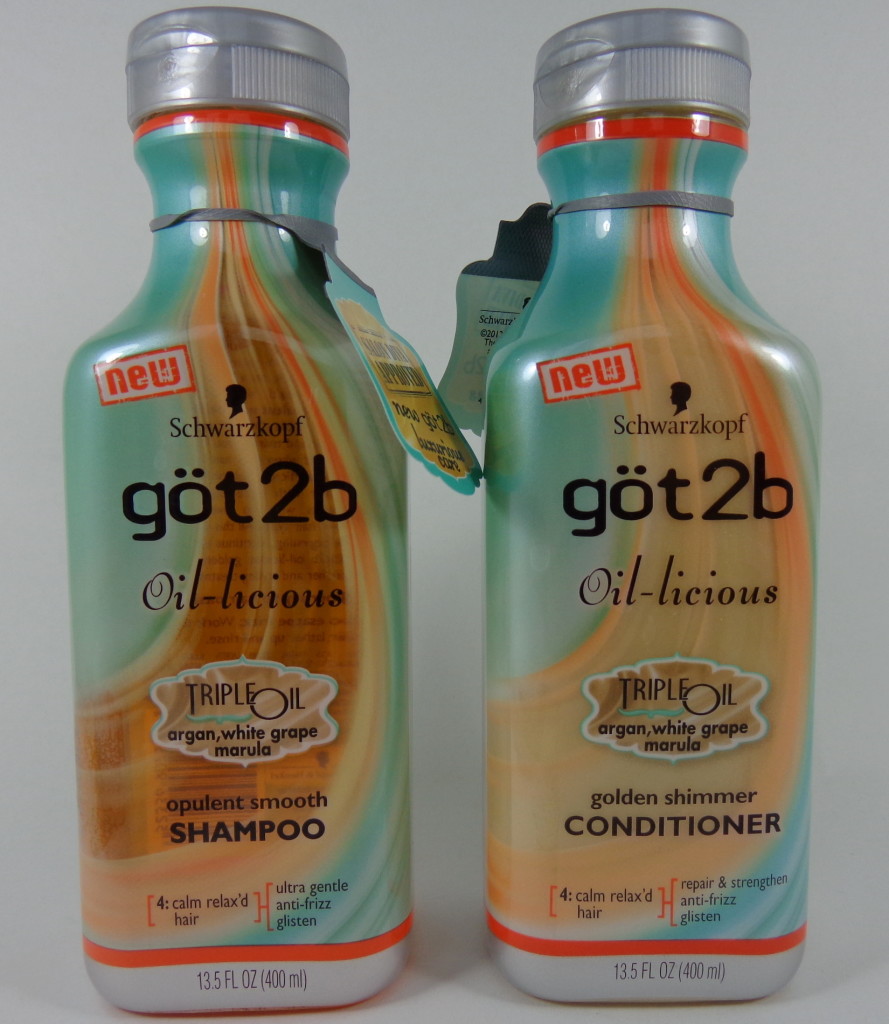 The got2b Oil-licious line sets out to "leave hair with incredibly touchable smoothness, improve shine by 100%, and leave hair strengthened, nourished and repaired".  The shampoo looks just like honey but is not thick at all.  The conditioner is a golden yellow with an actual shimmer in it, also not very thick.
I have to say after my first use of the shampoo and conditioner I was quite happy with the results.  Both controlled frizz well and made my hair smoother, softer, and added shine.  It was no surprise that the next day my hair looked oily.  It is called Oil-licious after all!  With my hair having a tendency to already be oily, I cannot use both the shampoo and conditioner together.  I will use the shampoo with another favorite conditioner and vice versa.  This way, I still get some of the positive effects without extra oiliness.
Overall, I enjoyed the got2b Oil-licious line but it will probably benefit those with dry hair the most.  Find it at retailers for around $5.99 each.
Products provided for editorial consideration, all opinions expressed are my own.
Have you tried the got2b Oil-licious line yet?