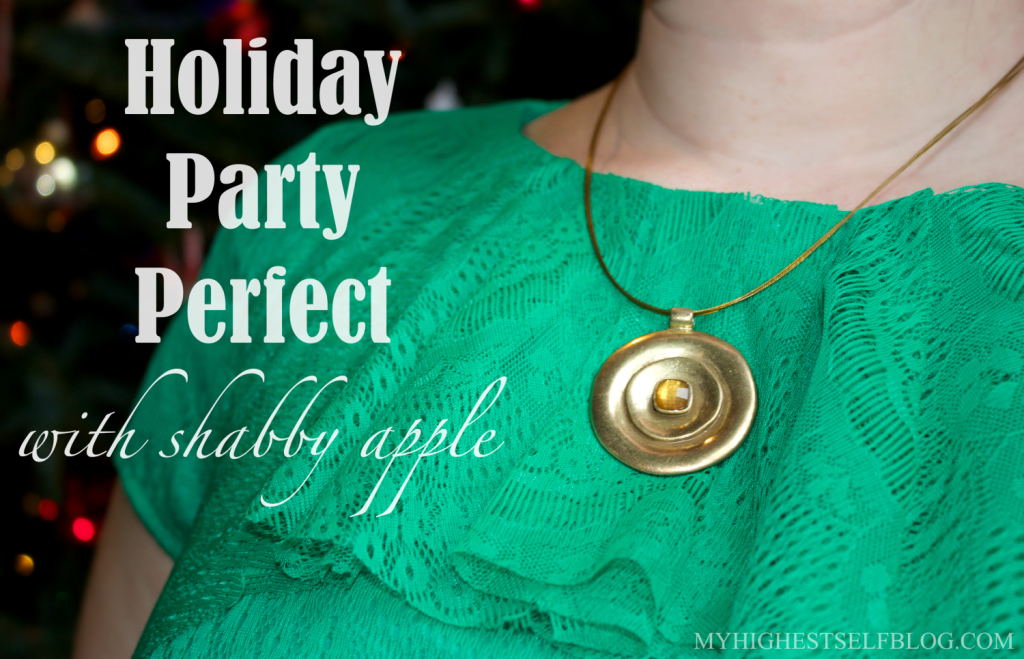 Well ladies, 'tis the season for Holiday parties and you have nothing to wear, am I right? I feel the same way whenever I have to attend any kind of outing, not just during the Holidays. I want to feel special and look pretty when I go somewhere because most of the time when I am at home I am in total "pajama mom" mode. Not that there's anything wrong with that, but I really like taking the time to dress up and it always makes me feel great too.
When Shabby Apple offered to send a dress for review, at first, I was a little hesitant. I am the kind of person that likes to feel the fabric and try on items before I buy, so the thought of buying sight "unseen" made me slightly nervous. I decided to take the plunge however, because I was actually in the market for a new dress, specifically for the Holidays. About a week later, the dress arrived and it. was. perfect!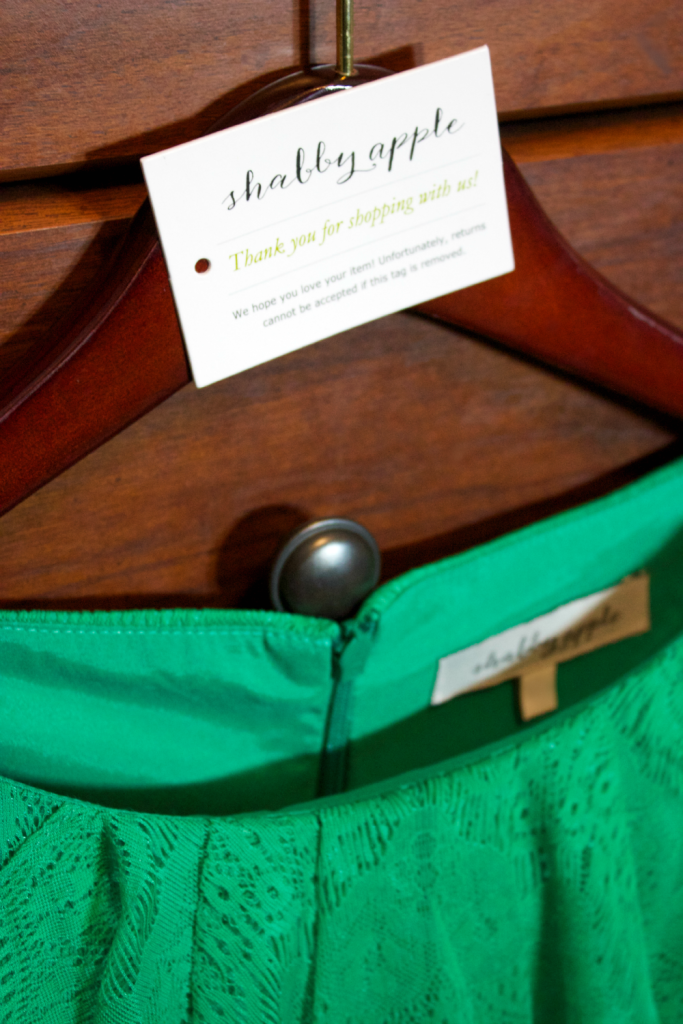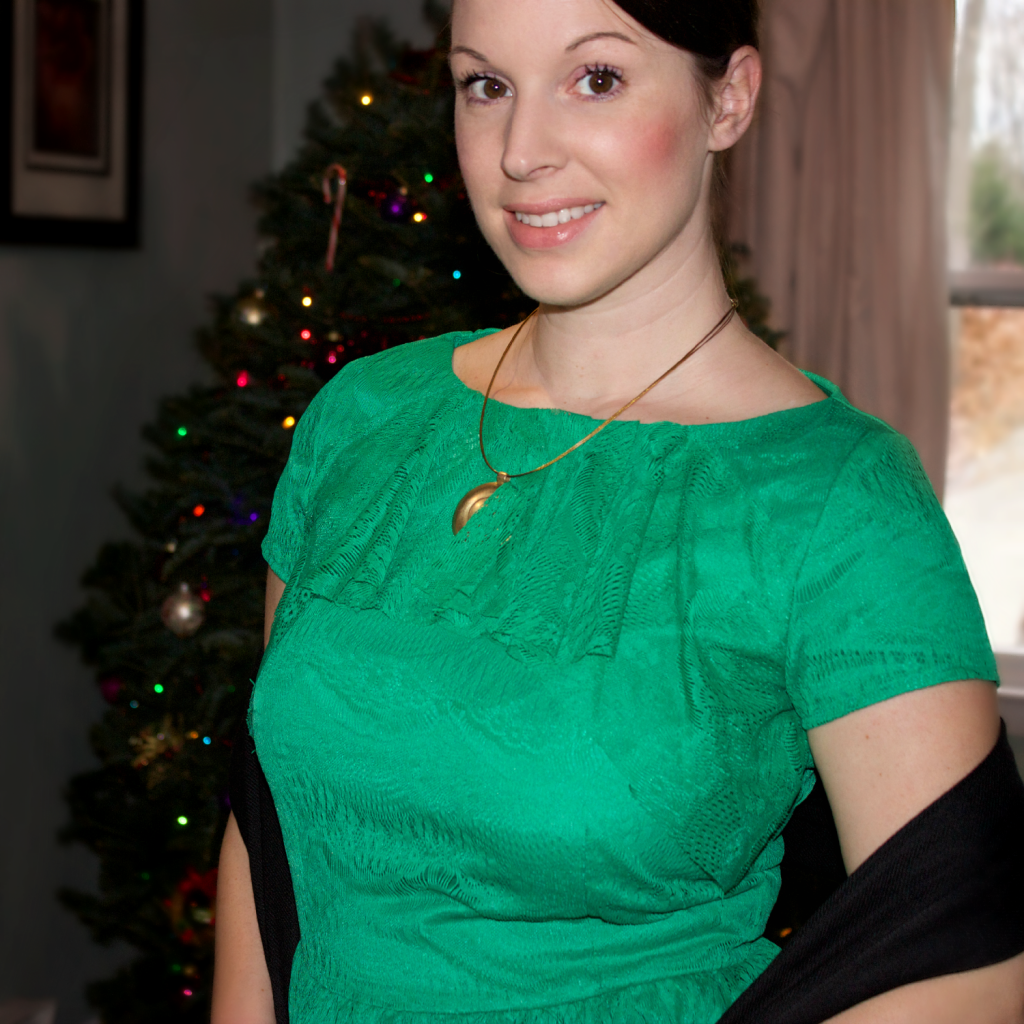 I chose the Gramercy Dress in green, which is an emerald, A-line dress full of feminine details. The ruffle on the front and the scalloped hemline really sold me on this, it is so cute and romantic. I love the cut of the neckline too. The fabric is a soft, silky polyester lace but it also feels fairly sturdy. The lining is a soft silky fabric and the whole dress is super comfortable, which is also a must for me when I get dressed up. I don't like to be stiff and uncomfortable. I'm 5'3" and about 125 lbs and the size 4 was a great fit, I might have been able to get away with a 2, but I think the arms and bust area would have been a little tight. The length hits about mid-calf, which is a nice length for me because I don't like worrying about too-short dresses when I sit down or bend over.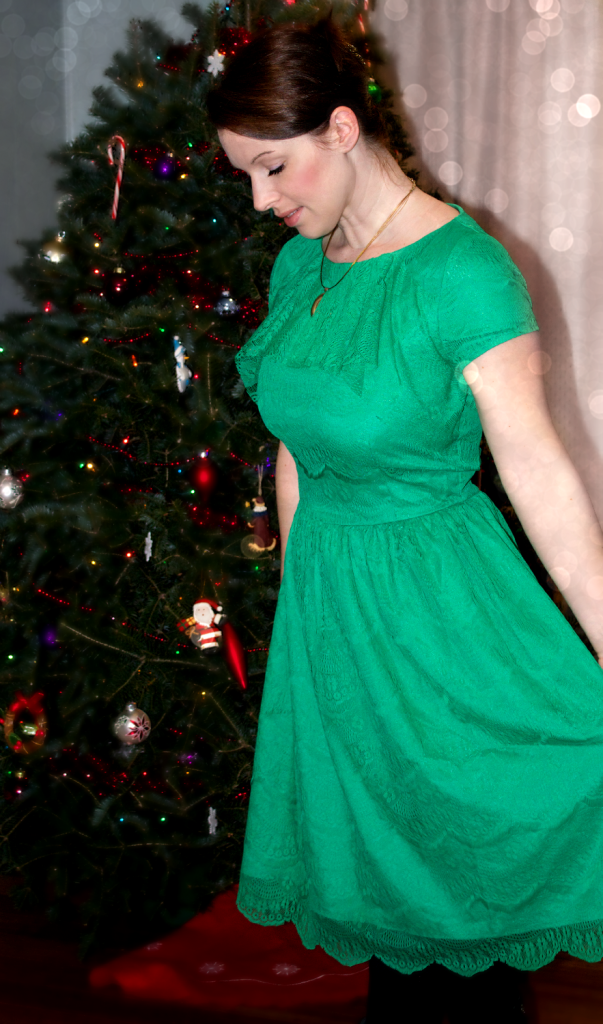 I was seriously impressed with the quality and style of this dress. It looks great with an added shawl and it can be dressed up or down depending on how you style it (shoes, scarf, ect…) The cut and fabric make it suitable for summer/spring but the color makes it the perfect choice for my upcoming holiday get-togethers. I can't wait to show it off, and I am already planning on buying another Shabby Apple dress!
Product received from PR for editorial consideration, all opinions expressed are my own.
Would you buy any of your clothing online?